Info & advice
Personal Valentine's Day gifts for her
By Victoria Cowan, 15 November 2021
14th February, A.K.A the Day of Love. Not been so lucky with Cupid? No worries, we believe Valentine's Day should be all about appreciating your relationships, whether that be with your bf, gf, mother or dog, we don't care! Are you looking to honor your relationship with a beautiful gift for her? Then let's get personal! This blog is all about the most thoughtful Valentine's gifts with a personal touch. We guarantee that a My Jewellery Valentine's gift will be a great score!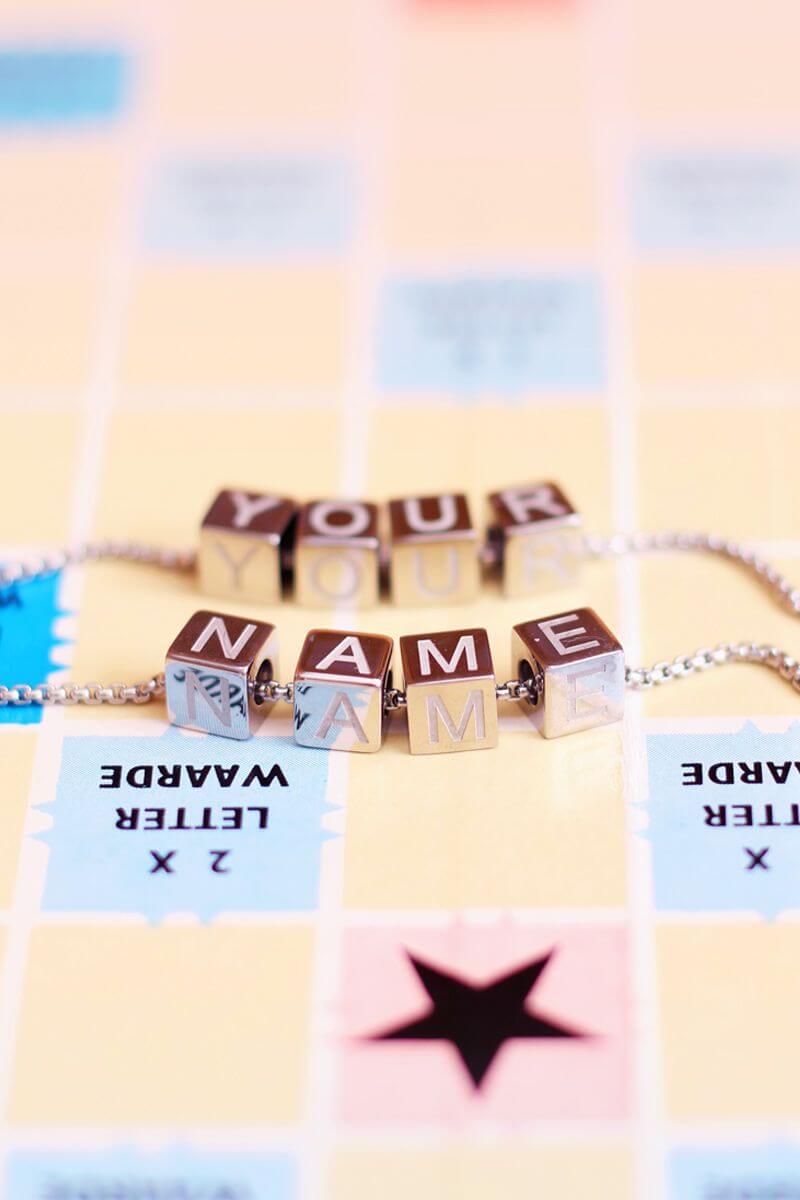 Personal jewellery
Personal and unique gifts are guaranteed to be at the top of every woman's wishlist, and we're no different! My Jewellery has a huge selection of jewellery with a personal touch, so finding the perfect Valentine's gift for her just got so much easier! My Jewellery has personalised jewellery for every occasion, making it even easier to choose a piece that'll suit her wishes. Yes! Let's find out which personalised jewellery belongs to your lover!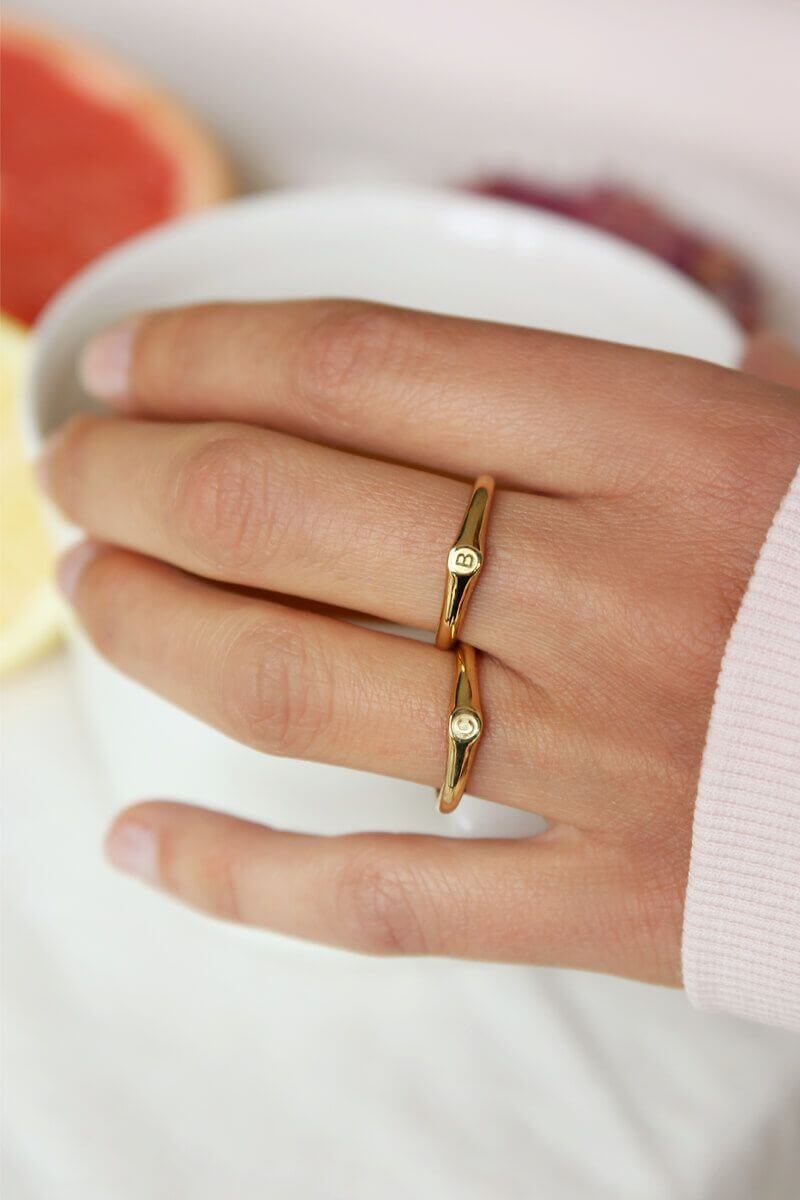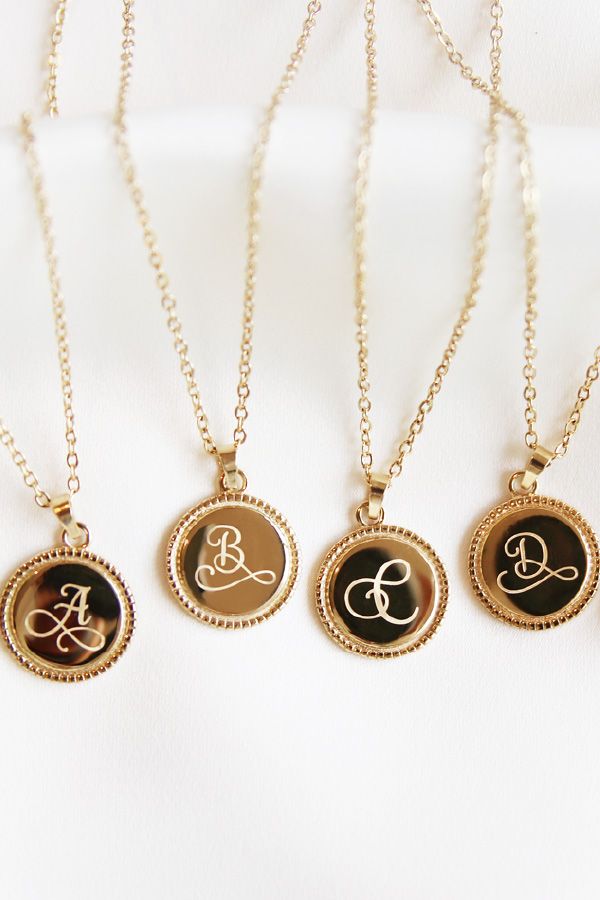 Initial jewellery
One of the most loved pieces of jewellery with a personal touch are the pieces from the My Jewellery initial collection. These pieces include an initial and have a very cool chunky look that's super on-trend! Totally statement-making! Our initial pieces are available as necklaces, bracelets, earrings & rings. If you have a larger budget you can choose to gift multiple initial pieces as a Valentine's gift, leaving your lover free to mix & match to their heart's content. Choose your own initials, the initials of your lover or one of her loved ones. You can't get more personal and thoughtful than that!
Looking for a specific name or short message on a piece of jewellery? Look no further! My Jewellery has some great charms that can be used to leave a message on a necklace or bracelet. Such a unique way to give your loved one a personal message!
Zodiac jewellery
Are you and your lover a perfect Star sign match? Why not get them a piece of zodiac jewellery as a Valentine's gift for her! Zodiac jewellery is a perfect personal gift because every star sign has a personal meaning and unique piece of jewellery to its name. That way she'll be wearing a very special piece on her wrist, in her ears, around her neck or fingers. Not sure which zodiac matches your lover? We've got you!
22 December - 19 January | Capricorn
20 January - 18 February | Aquarius
19 February - 20 March | Pisces
21 March - 19 April | Aries
20 April - 20 May | Taurus
21 Mayi - 20 June | Gemini
21 June - 22 July | Cancer
23 July - 22 August | Leo
23 August - 22 September | Virgo
23 September - 22 October | Libra
23 October - 21 November | Scorpio
22 November - 21 December | Sagittarius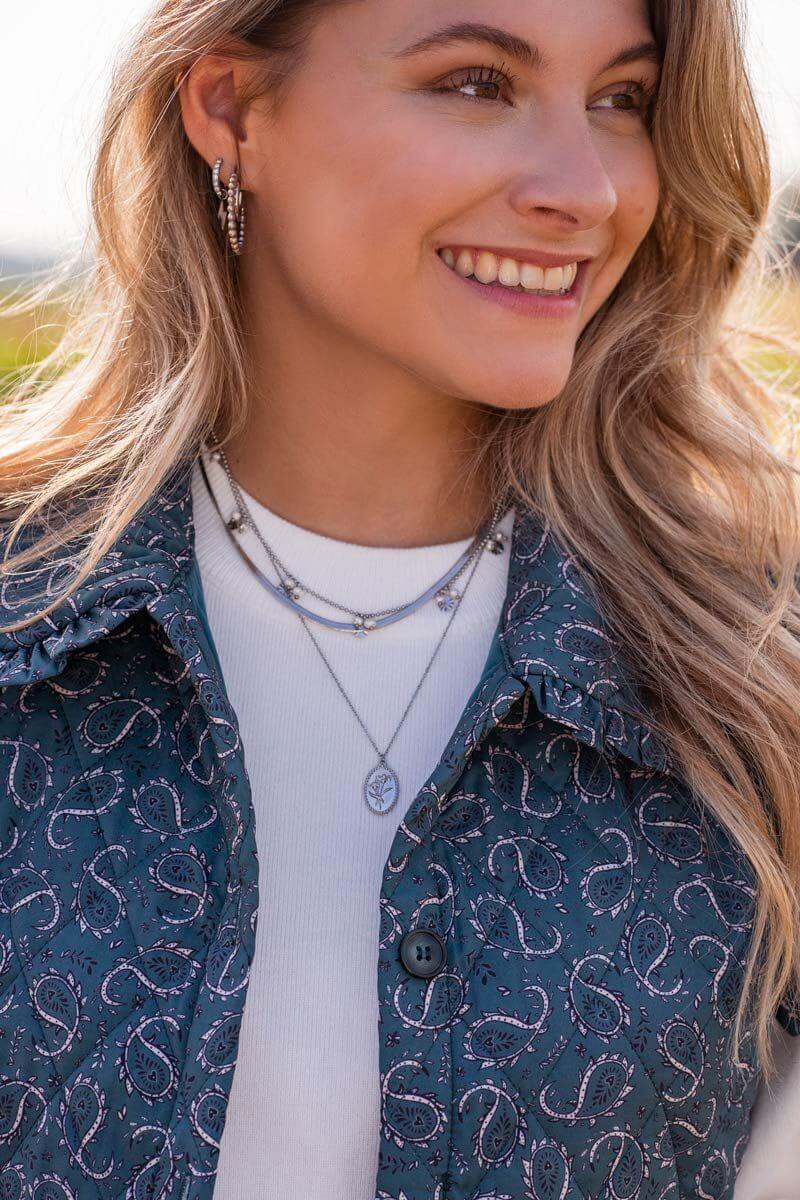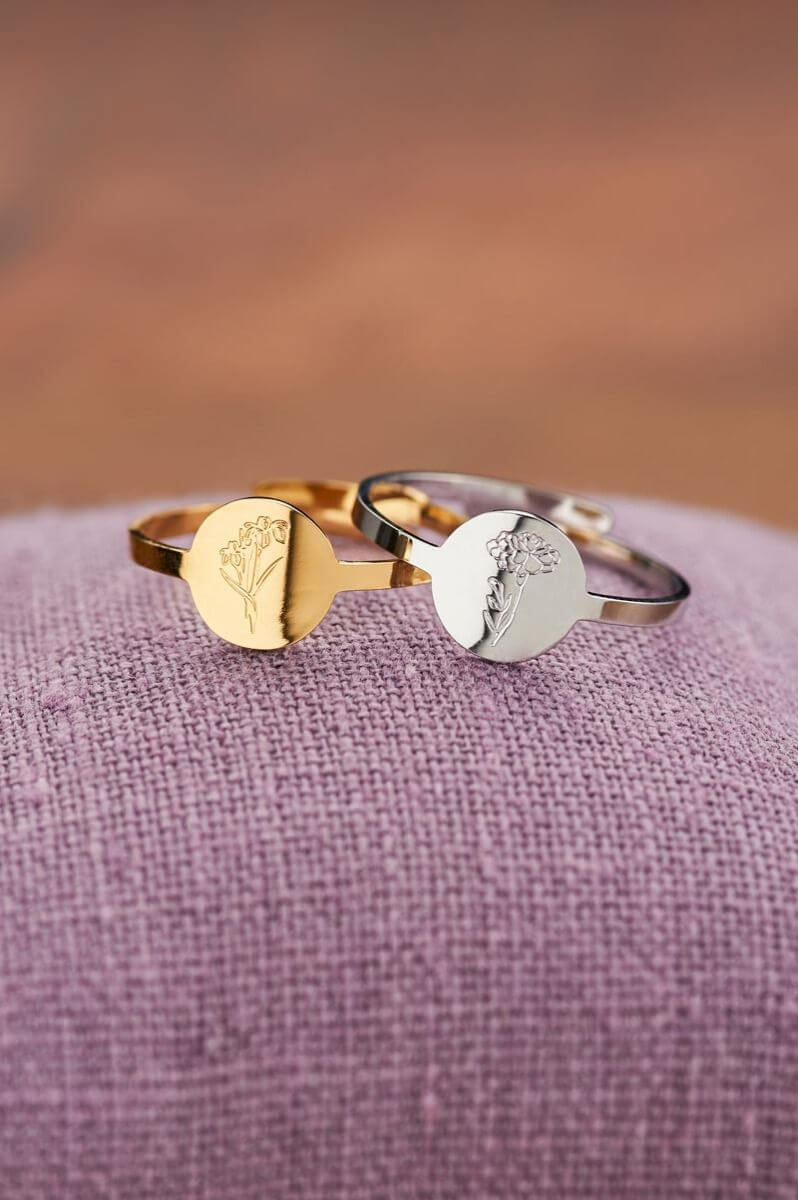 Birth flower jewellery
Birth flower jewellery is another personal favourite of ours. Every month of the year is linked to a flower and this birth flower has been incorporated into a necklace or ring. The lovely thing is that every flower has a certain meaning which can also be associated with the person it matches. Choose your own birth flower or the one that matches your lover's or one of her loved ones. No idea which birth flower matches your lover? We've got the answers!
January - Carnation, this Birth Flower represents: deep love, gratitude & good fortune.
February - Iris, this Birth Flower represents:: faith, modesty & spiritual wisdom.
March - Narcissus, this Birth Flower represents:: rebirth and new beginnings, happiness & vanity
April - Sweet Pea, this Birth Flower represents: delicate and blissful pleasure, optimism & playfulness.
May - Lily of the Valley, this Birth Flower represents: purity, sweetness & motherhood.
June - Rose, this Birth Flower represents: love, passion & beauty.
Juli - Delphinium, this Birth Flower represents: lightness, positivity & grace.
August - Gladioli, this Birth Flower represents: strength. success & imagination.
September - Aster, this Birth Flower represents: love, faith & elegance.
October - Marigold, this Birth Flower represents: creativity, passion & warmth.
November - Chrysanthemum, this Birth Flower represents: friendship, optimism & health.
December - Poinsettia, this Birth Flower represents: success, celebration & hope.
And join the bouquet of love!
Birth month & birth year jewellery
Nothing is more personal than jewellery that symbolises your own birth year or birth month worn around your fingers, wrists, neck or in your ears. Our birth month jewellery symbolises the month in which you were born. Choose a birth month ring with a beautiful birthstone insert, where every month's birthstone has a different colour to represent the month in which you were born. Again, these birthstones are also said to have special meanings. Alternatively a necklace with the name of your birth month is a proud way to rock your birth month! The choice is yours!
The birth year jewellery speaks for itself, these classic pieces definitely deserve a place in your lover's jewellery box. The year jewellery is available as a bracelet, ring or necklace. Choose your own year, or that of your lover or their loved ones. Whatever you choose, it'll be a gift to remember!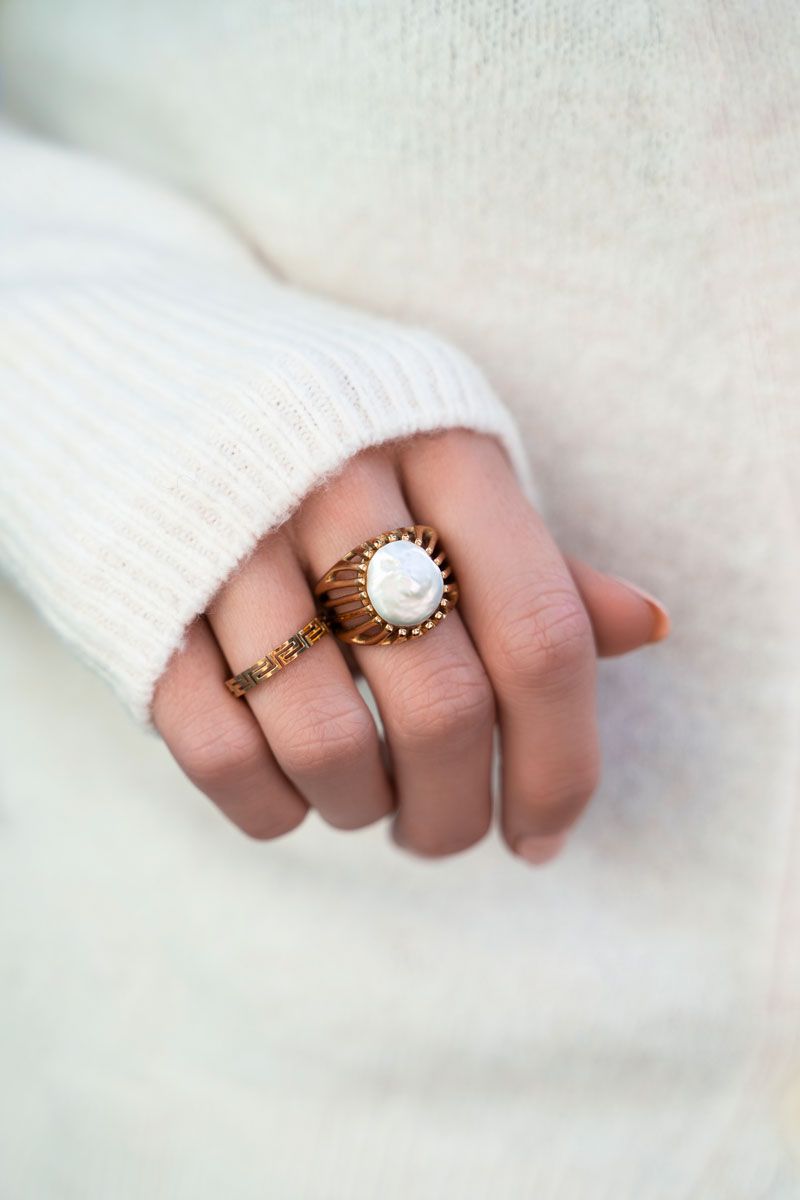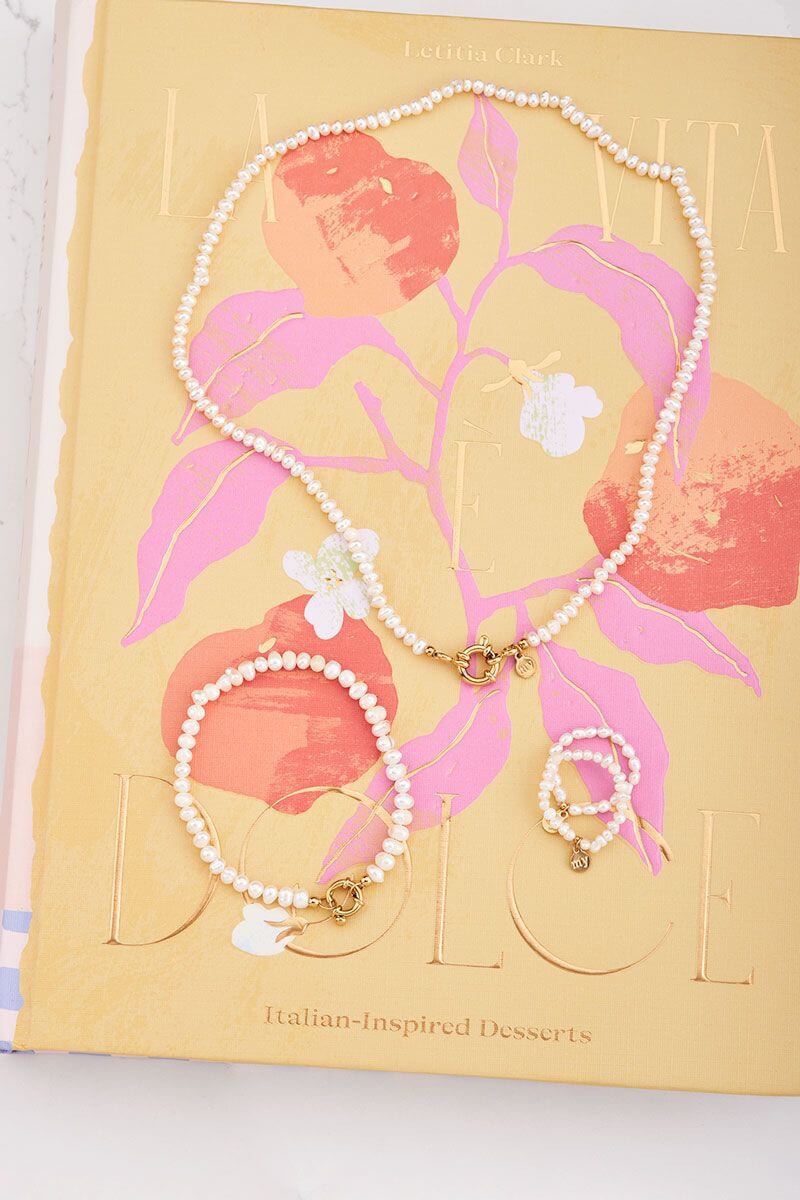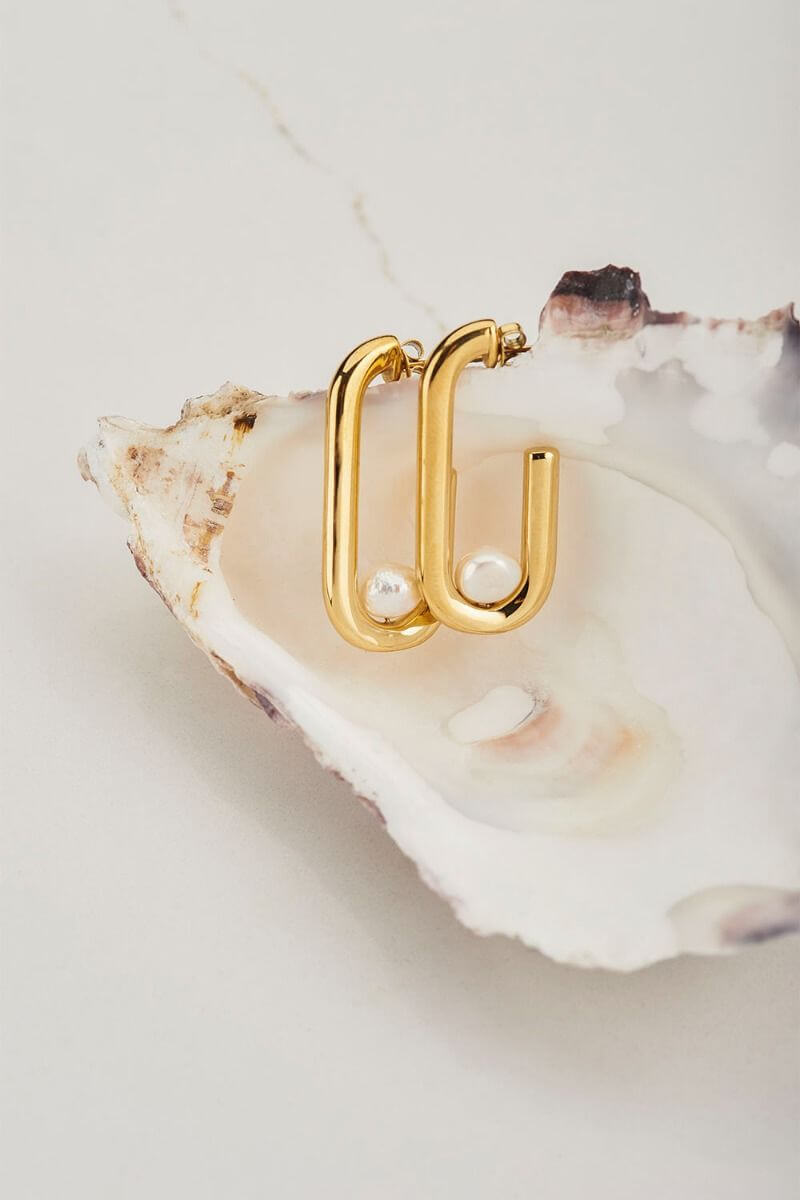 Pearl jewellery
While we love personal jewellery, we believe pearl jewellery is another perfect gift for her solution! Pearl jewellery has a beautiful and loving meaning that slots in perfectly with the meaning behind Valentine's Day. A pearl symbolises eternity because of it's beautiful round shape and lovely luster. It also has a beautiful and cleansing energy that brings reset, peace and enlightenment to its wearer. This energy works on the body, mind and spirit. In short, pearl jewellery is the meaningful & thoughtful jewellery you need to get as the perfect Valentine's Day gift.
Heart jewellery
Last but not least, heart jewellery. When we think of Valentine's gifts, we think of heart jewellery. Heart jewellery might have a slightly 'cliche' image, but nothing could be further from the truth. We love love, and heart shaped jewellery can be super cute to give & receive. Heart shaped jewellery is guaranteed to get you the seal of approval. Because who wouldn't want to receive a piece of jewellery that symbolises love?!
Enjoy this blog? Subscribe & receive the latest updates