Self-care
How to use: a Gua sha stone
By Evi Boonman, 15 April 2022
Have you heard of Gua sha? Gua sha, (pronounced gwa-shah!), is totally hot. Apart from the fact that a Gua sha stone looks very beautiful, it also has special effects. But how does it work and what exactly does such a massage stone do for your face? You can read all about it in this blog!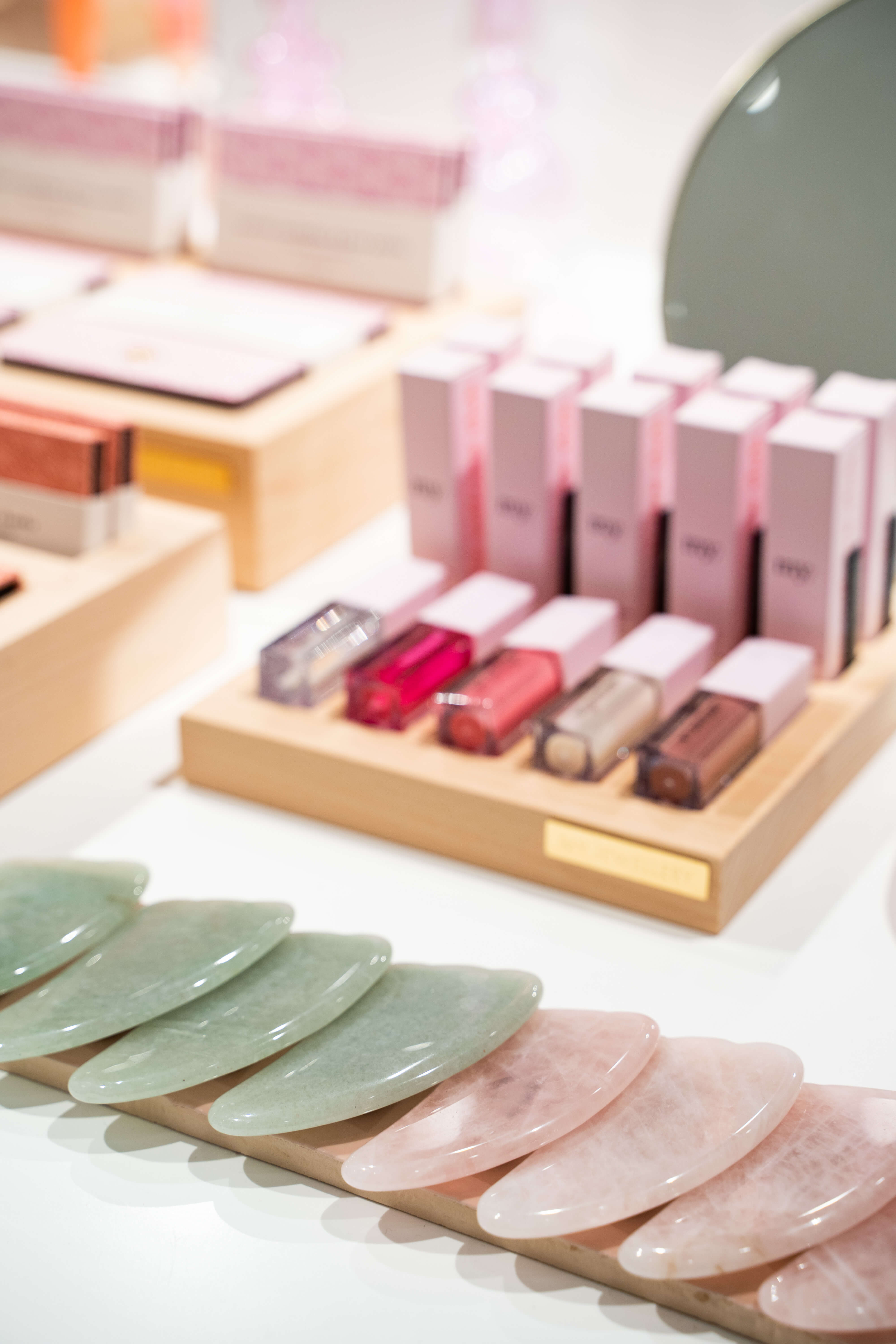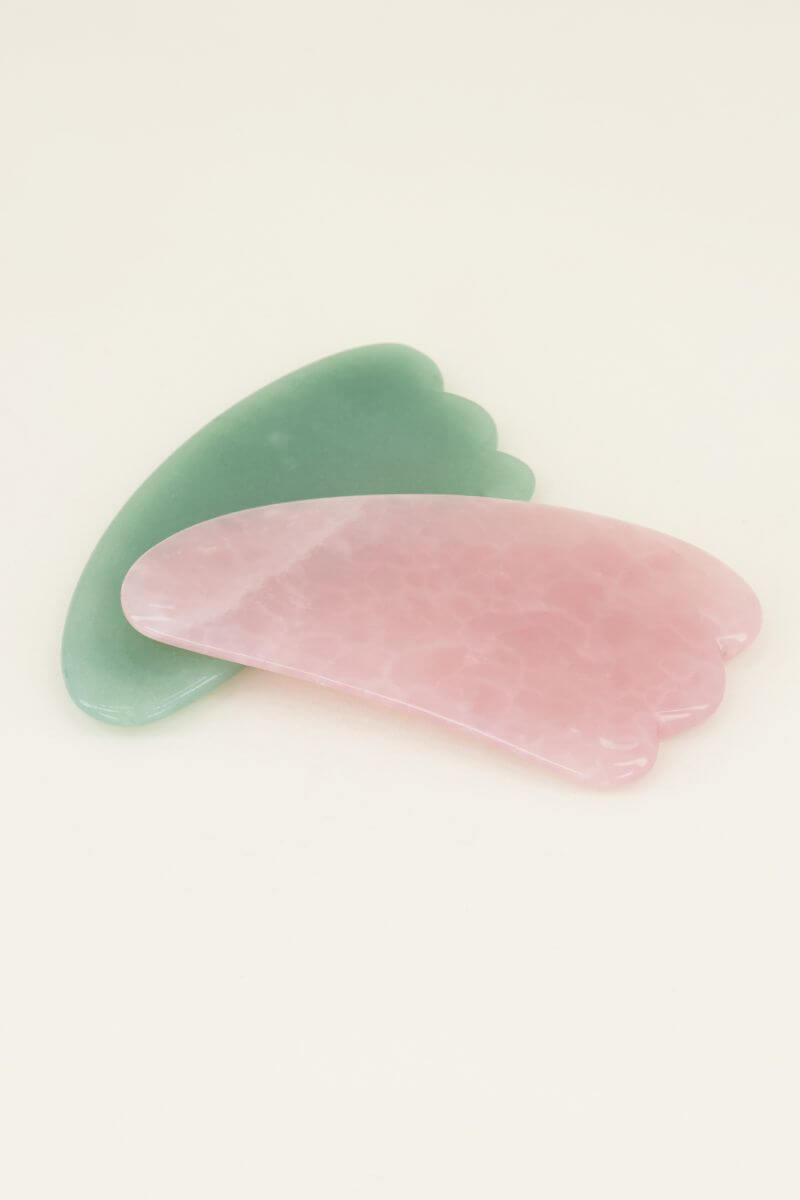 What does a Gua sha do?
It may have escaped your notice, but Gua sha is becoming increasingly popular in beauty land. The Gua sha stone has also become a real must-have. Gua sha is a traditional medical treatment from China and has been used for centuries. A Gua sha massage is all about scraping the skin with a smoothly sharpened tool. Before the therapist starts working with this Gua sha scraper, the skin is first lubricated with a special oil. At My Jewellery, you can now buy a Gua sha scraper so you can do it yourself!
Below is a list of what a Gua sha stone can do for you:
It improves blood circulation and promotes taut/smooth skin
Gua sha is the tool for when you want to improve the blood circulation in your face, which has a positive influence on the skin´s ageing process. Gua sha also prevents inflammations (pimples) and gives you a healthy glow.
Helps relax the muscles
Scraping Gua sha over your skin has a relaxing effect. This is because the movement you make with the Gua sha stone breaks down the muscle tissue. This allows your blood to flow better and relaxes your muscles.
Makes the puffiness in your face disappear
Sometimes you may wake up with fluid accumulation in your face. Massaging the skin helps to drain the fluid from your face. A Gua sha is the best tool to get rid of all that fluid quickly and efficiently. This will make all the puffiness disappear from your face!
All in all, the Gua sha relaxes your skin and stimulates cell renewal, tightening your facial contours and giving your skin a fantastic glow. And that, of course, is what we all want!
How do you use the Gua sha stone?
To get such beautiful skin, you can incorporate the Gua sha facial treatment into your beauty routine. The basic technique involves an upward movement with light pressure. Place the flat side of the stone on your face at a 45-degree angle and move the stone up and out from the centre of your face in smooth movements. Applying an oil makes the process a little easier.
Curious about the specific steps? Then watch the tutorial.
Gua sha cleaning
Have you finished your Gua sha massage? Clean the stone with a mild detergent and warm water. Dry the stone well afterwards. Make sure you clean the stone not only after treatment, but also before treatment. Just before you start using the Gua sha, it is important to make sure that there are no bacteria on the stone.
Last Gua sha stone tips
1. Please note: Do not use the Gua sha scraper if you have a rash, eczema or sunburn, as the friction on your face may actually cause more irritation.
2. Drink a lot of water after using the Gua sha stone, this is important for the removal of toxins.
3. Always use the stone gently during the Gua sha massage to avoid scratching your face.
Has your curiosity been aroused? Order a Gua sha stone from My Jewellery and complete your beauty routine!
Enjoyed this blog? Subscribe & get the latest updates