Wat te doen in Den Bosch? Hotspots Den Bosch
Wat te doen in het bruisende Den Bosch? De stad van de Brabantse gezelligheid en natuurlijk de hipste hotspots. De stad bestaat uit kleine gezellig winkelstraatjes, culinaire hotspots en gezellig cafe's. Den Bosch is natuurlijk ook een super gezellige winkelstad. Waar jij absoluut geweest moet zijn is de Brand Boutique van My Jewellery. De must see van Den Bosch!
Dagje den Bosch? Stap in de Brand Boutique en je hart gaat sneller kloppen. Van prachtige handmade, zelfontworpen sieraden tot de hipste fashion items zijn hier verkrijgbaar. De sieraden zijn vooral erg bijzonder. Of je nu op zoek bent naar iets in de minimalistische stijl of je gaat voor onze prachtige Gold collectie. Laat je inspireren door de mooi ingerichte boutique. Het is een paradijsje voor de sieradenliefhebber! Ook vind je hier een onderscheidend aanbod aan cadeau's of natuurlijk gewoon voor jezelf!
Ga jij leuke dingen doen met vriendinnen? Bezoek dan de My Jewellery Brand boutique in Den Bosch. De Special Boutique ligt in de Kruisstraat. Shoppen in Den Bosch is nog nooit zo leuk geweest.
De collectie wordt op een geheel eigen wijze gepresenteerd. Naast een uitgebreide collectie aan sieraden kun je in onze Brand Boutiques uiteraard ook terecht voor de leukste fashion finds, een zorgvuldig samengestelde collectie uit Parijs & Milaan. De collectie wordt iedere week aangevuld en er worden wekelijks nieuwe sieraden uitgebracht. Een ideaal en persoonlijk cadeautje!
De Brand Boutique zal jou winkeldagje met vriendinnen helemaal compleet maken. Koop hier onze handmade en eigen ontworpen sieraden. Je vindt hier alle soort stalen armbanden, ringen van de Gold collectie, minimalistische kettinkjes en nog veel meer super leuke fashion items. De stylisten in de Brand Boutique geven jou graag styling advies. Kom naar onze winkel en laat je inspireren! Het is ook mogelijk om in de boutique artikelen te retourneren die je online gekocht hebt. De webshop zal de retourzending dan verder afhandelen.
Hotspots Den Bosch
Yoghurt Barn
Waarschijnlijk ken je Yoghurt Barn uit andere steden zoals Amsterdam en Utrecht maar in Den Bosch is het zeker een van onze favoriete. Wij van My Jewellery gaan hier vaker naartoe voor brainstorm sessies en gaan dan vaak voor een cappuccino XL met een overheerlijke yoghurt met koekjes.
Cosmo Styling
Naast de Yoghurt Barn zit nu ook de kapperszaak Cosmo Styling die je waarschijnlijk ook kent van andere steden.Toch willen we deze delen omdat we onlangs de Cosmo Touch-Up hebben uitgeprobeerd en super blij waren met het resultaat. Perfecte manier om jezelf te verwennen voor een avondje uit of een speciale gelegenheid.
Drab / Kruisstraat 12
Naast onze My Jewellery boutique in Den bosch zit sindskort een heel leuk koffietentje waar je verschillende soorten koffie kunt krijgen. Perfecte locatie om af te spreken met vrienden nadat je onze winkel hebt bezocht. Verder zagen we ook dat ze naast koffie ook veel lekkers verkopen - onze aandacht ging al direct uit naar de overheerlijk red velvet cake.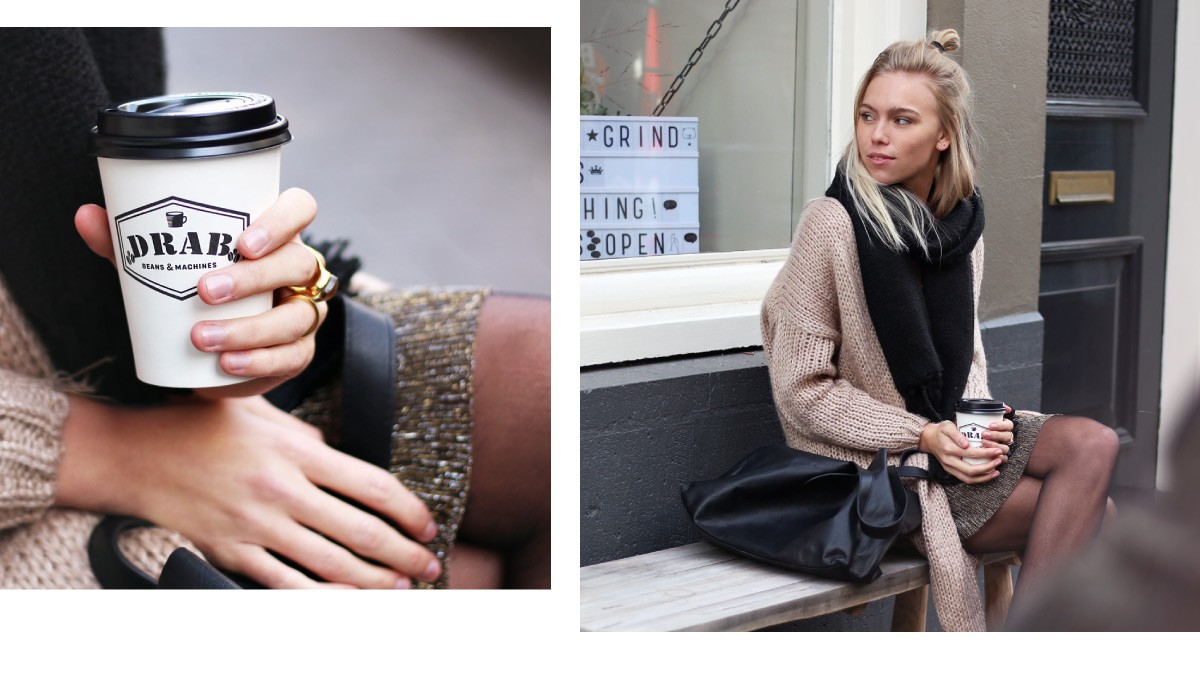 Eetbar Dit / Snellestraat 24 & 26
Wanneer je lekker door de knusse straten van Den Bosch loopt dan is de kans groot dat je Eetbar Dit tegen zult komen. Een gezellige plek waar je erg goed kan lunchen. Onze persoonlijke favoriet is de boterham met rauwe tonijn waarbij je genoeg energie door krijgt om mee verder te shoppen.
Bar 35 / Lepelstraat 35
Wanneer je lekker ongedwongen wilt gaan eten met vrienden of na een dagje shoppen in Den Bosch dan is Bar 35 zeker een goede keuze. Met hun concept Burgers en Bier heb je een groot aanbod aan burgers (daarnaast ook andere gerechten) met bijbehorende bieren als optie.
MY JEWELLERY BRAND BOUTIQUE
Kruisstraat 16a
5211 DV 's-Hertogenbosch
Openingstijden
Maandag - 13.00-18.00
Dinsdag - 10.00-18.00
Woensdag - 10.00-18.00
Donderdag – 10.00-21.00
Vrijdag – 10.00-18.00
Zaterdag – 10.00-18.00
Zondag – 13.00-17.00