Let's work together
Terms & Conditions
Read more

After completing the sign up form, you'll be automatically subscribed to our newsletter as well. You can easily unsubscribe from the newsletter subscription at any time.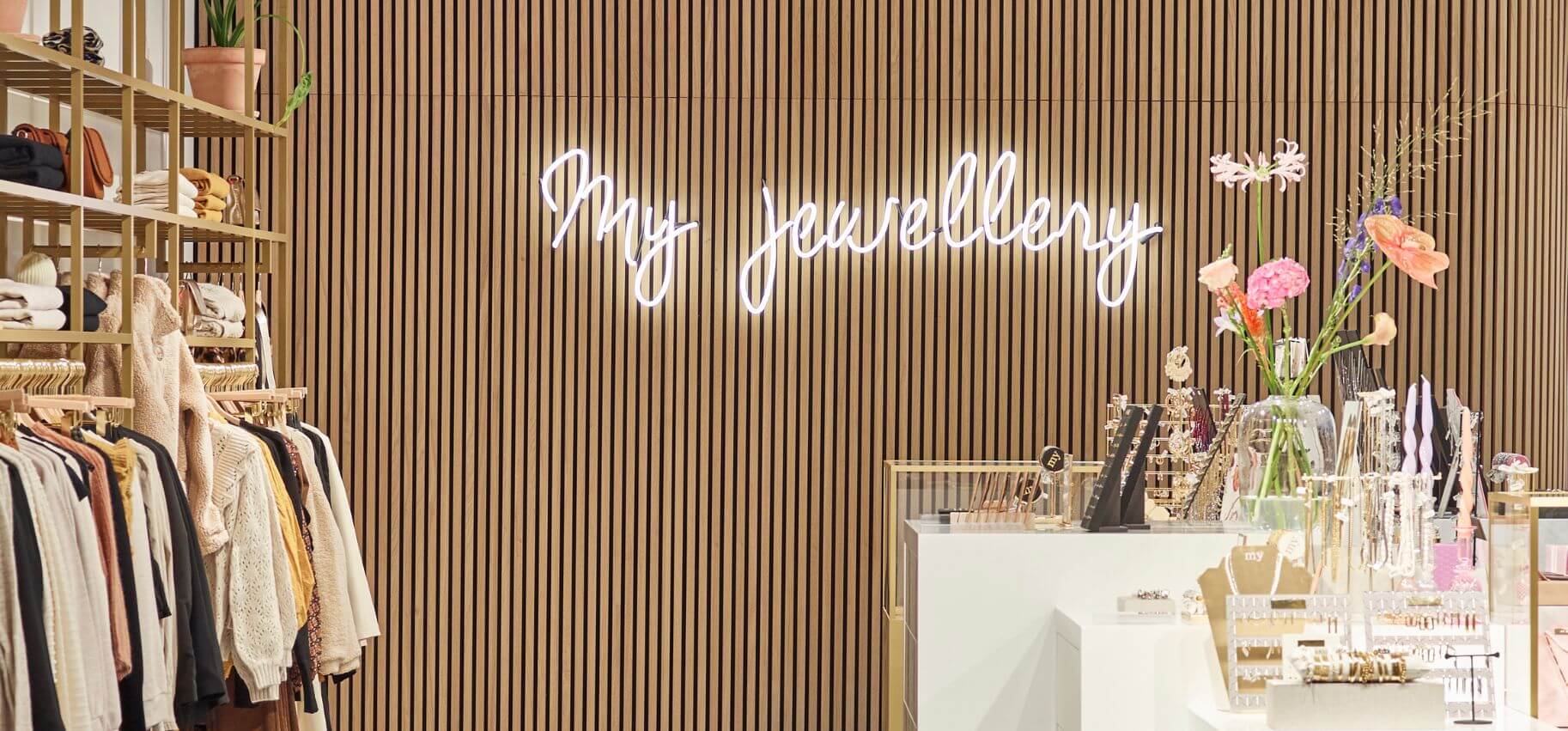 ---
---
---
My Jewellery B2B partner
In the last few years, we have seen enormous growth for My Jewellery; more than 550 retailers and 45+ shop-in-shops have successfully joined our organisation. To increase our brand awareness and recognition, My Jewellery carefully creates and monitors the interior design and atmosphere of partner stores. As a partner, you have the opportunity to place an order from our wide selection of products based on the needs of your business.
---
The benefits
✓ Individually curate an order
✓ Always the latest on-trend items
✓ Interesting sets and margins offered
✓ Attractive pricing ranges
✓ Exclusive products for B2B shops
✓ Order products with express ordering and real stock inventory - "see now, buy now"
✓ Effective & individual Marketing support
✓ Easy and uncomplicated communication with the My Jewellery sales representatives
The benefits
✓ Individually curate an order
✓ Always the latest on-trend items
✓ Interesting sets and margins offered
✓ Attractive pricing ranges
✓ Exclusive products for B2B shops
✓ Order products with express ordering and real stock inventory - "see now, buy now"
✓ Effective & individual Marketing support
✓ Easy and uncomplicated communication with the My Jewellery sales representatives