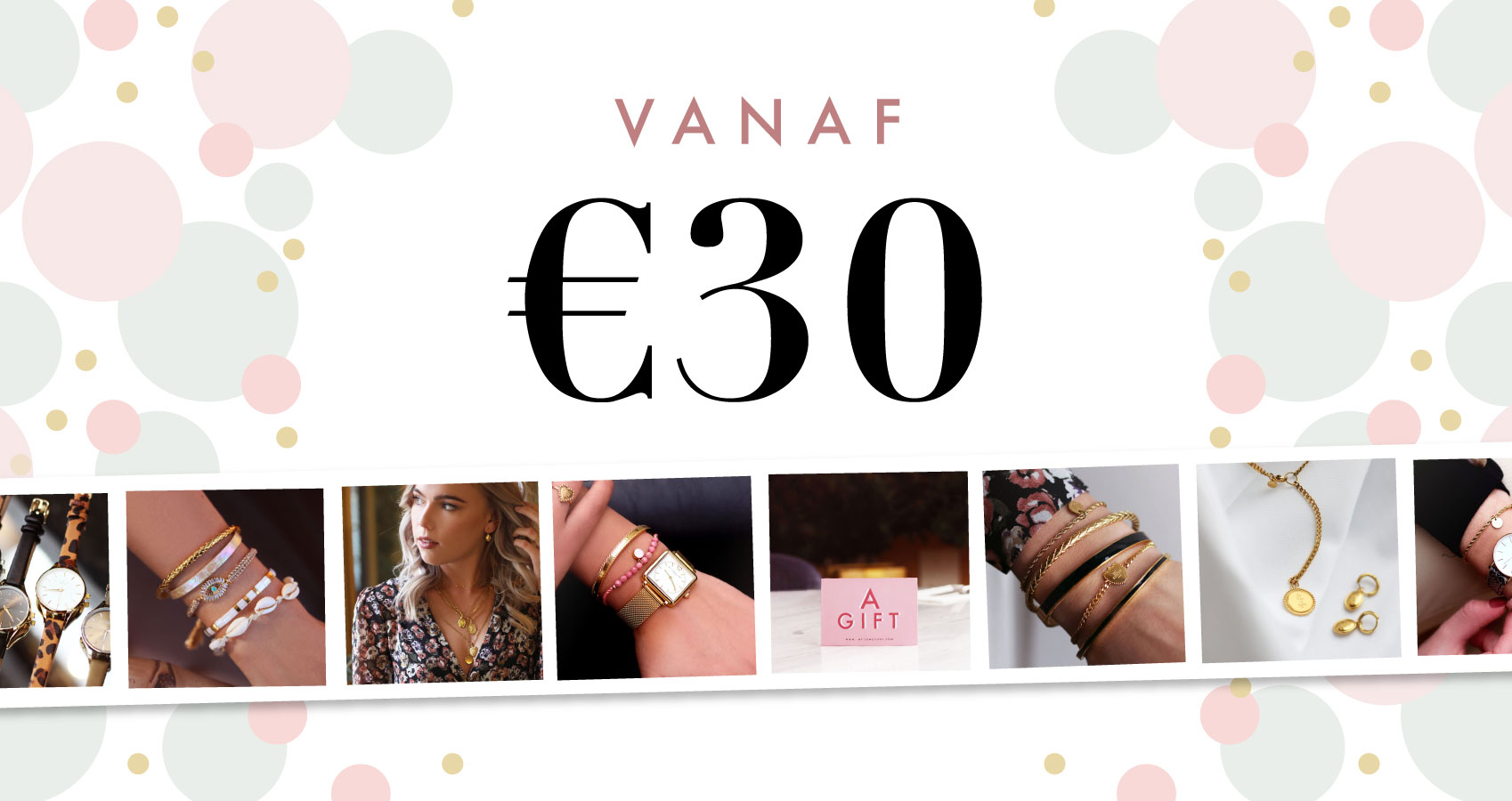 Gifts vanaf 30 euro
Ben je op zoek naar een geschenk vanaf 30 euro voor bijvoorbeeld een zakenrelatie? Ook voor een gift binnen een speciale prijscategorie kun je bij My Jewellery terecht. Al vanaf €3,95 shop je de mooiste sieraden voor die goed presterende collega of een medewerker die haar target heeft gehaald. Voor een waarde vanaf €30 zijn er genoeg mogelijkheden voor sieradensetjes op maat of speciale gifts.

Neem vrijblijvend contact op voor meer informatie over inkoopprijzen op afspraak.

Gevonden waar je naar op zoek was? Dan is het tijd om jouw geschenk een persoonlijke touch te geven. Dit alles is namelijk helemaal naar wens samen te stellen en te personaliseren door bijvoorbeeld een persoonlijk berichtje.