Styling
How to: Create the perfect anklet party
By Lieke Schwitzner, 26 May 2020
An anklet party is indispensable in the summer. But how do you put together the best anklet party? We'll give you the best tips and tricks for putting together an anklet party so you'll be totally on-trend this summer.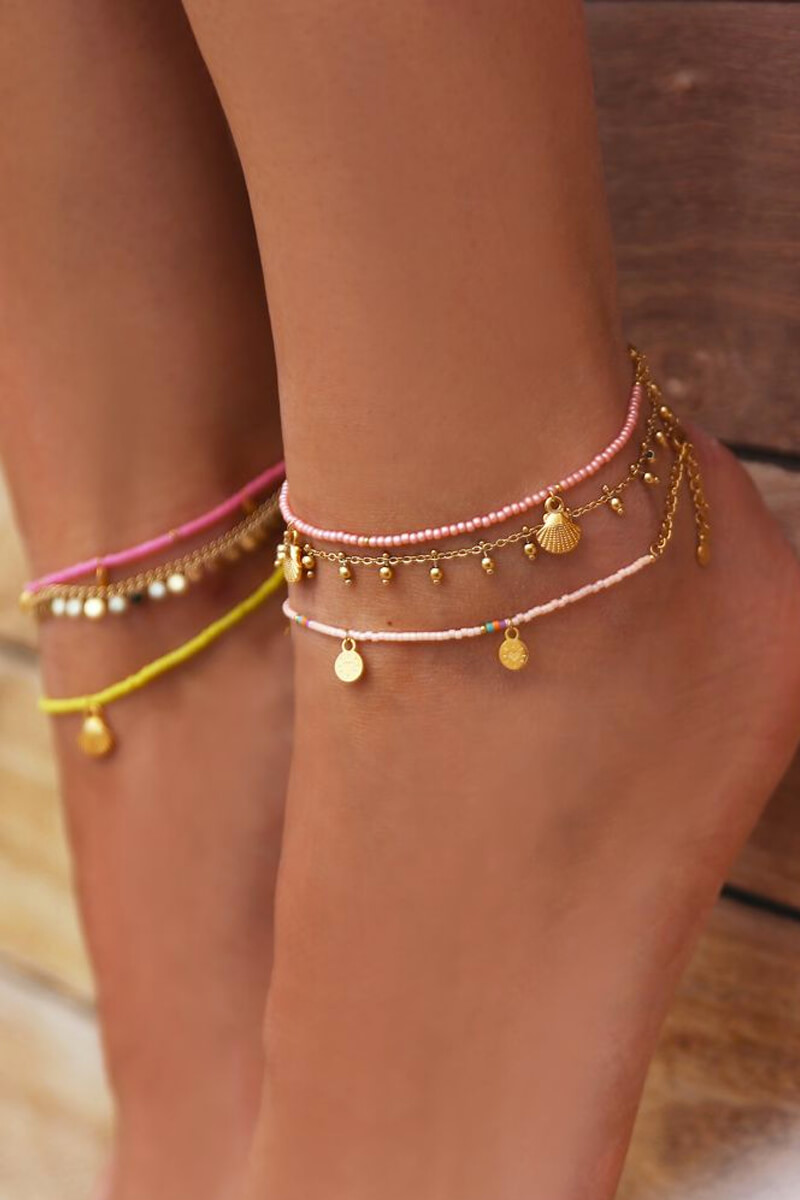 Anklet party; the basis
A silver or gold anklet is the basis for your anklet party. Pick the colour that best suits you and your other jewellery. These basics come in different types, from very simple to more striking versions.
What do you need?
A gold or silver anklet

A coloured anklet

An anklet with shells
Add colours
Anklets are, of course, perfect for the summer. That is why you can use a lot of colour. The rule is: the more colour the better. So don't be afraid to combine different colours. It's really fun when you reflect the colours from your anklet party in your clothing. For example, pick a pink anklet and then wear a dress that also has the colour pink. To complete the look, select gold or silver details. This depends on the basic anklet you selected.
Add a few shells
Complete the anklet party with shells. These summery items make your anklet party ready for summer. There are various types of shell anklets. There are some that consist entirely of shells and some on which a loose shell hangs. Both types are good to complete your anklet party.
Then decide whether you want to wear the anklets on one ankle or on both ankles. Put on your best sandals or go for white trainers and you'll be all set for a day in the sun!
Did you enjoy this blog? Subscribe & receive the latest updates