Styling
How to style sleeveless sweaters
By Victoria Cowan, 9 november 2021
Have you fallen in love with the sleeveless sweater trend as well? Because we simply love it! Spencers are so hot right now and the best thing is there are so many great ways to style them! How, you ask? Let us tell you all!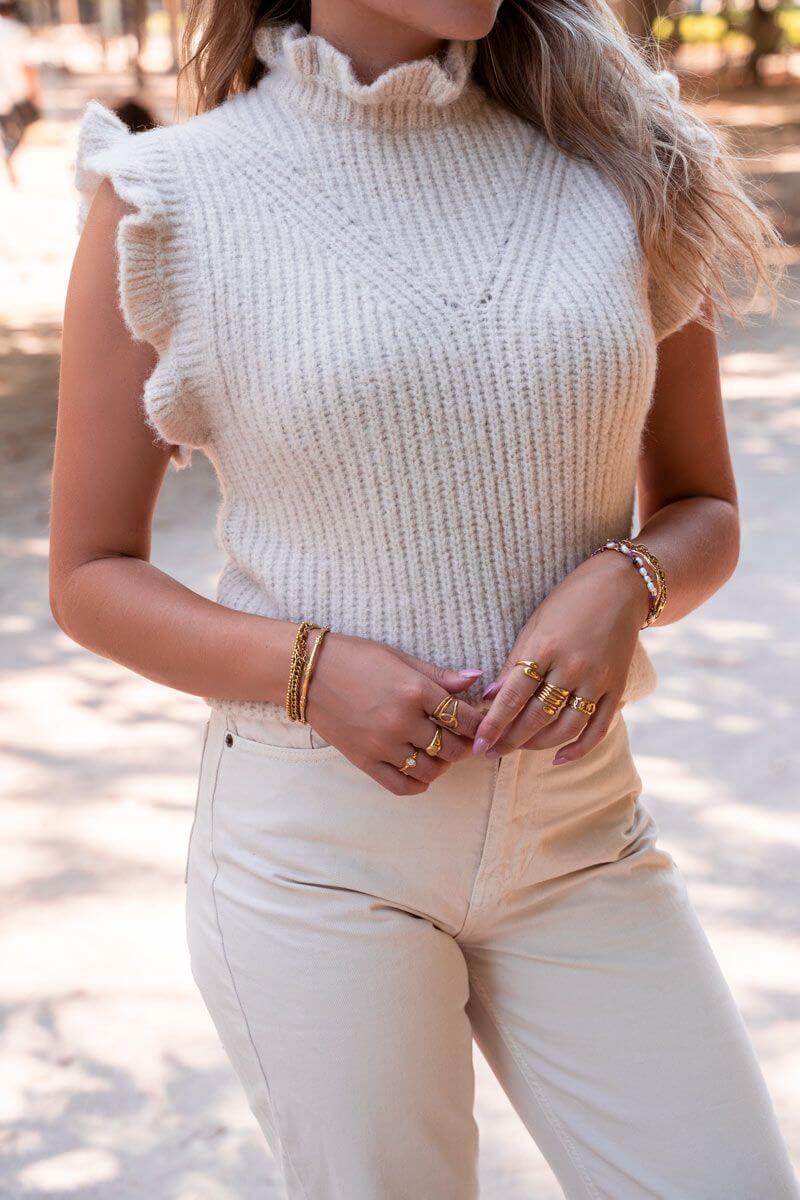 Style your spencer over a dress
Got a shirt dress tucked away in your closet? Great! Pull it out because a shirt dress is the perfect layering piece for a sleeveless sweater. Alternatively, grab yourself an oversized shirt, over-the-knee boots, throw on your spencer and you've got yourself one killer outfit! Finally, a spencer dress is also a great option as you can basically wear these with any long-sleeved tops or blouses.
Sleeveless sweaters over tops
Picture this, you've just woken up in the morning and you're standing in front of your closet, spencer in hand, but no idea what else to style it with. Sounds familiar right?! We'll we've found the perfect solution: long-sleeved tops! If your spencer is fairly basic then pair it with a colourful or printed top for a statement up top. A cool pair of flares, jeans or trousers will complete you sleeveless sweater look perfectly. And by the way, you don't always have to wear something underneath your spencer! A sleeveless jumper for women also looks really good worn on it's own as a top with a blazer or leather jacket thrown over it.
Sleeveless sweaters styled with blouses
Looking for a classier way to style your spencer? In that case, style it with a classy blouse. A chique white or black blouse can be given a spicy upgrade with a colourful spencer, which looks great paired with a skirt for an outfit with a girly touch. Alternatively, pair your white or black blouse with sleeveless sweater in a matching colour for a super chique look that's going to tell everyone who's boss. Finally, we love how a spencer is a stylish way of cosying up an outfit. Throw on a sleeveless sweater and you're fashionable & warm in one! So, how will you be styling your sleeveless sweater?
Enjoy this blog? Subscribe & receive the latest updates