Styling
Christmas outfit inspiration
By Victoria Cowan, 8 November 2021
Driving home for Christmas, All I want for Christmas, Jingle Bell Rock, the list of our favourite Christmas songs could go on & on, and we're not ashamed of it! Christmas time is the warmest & cosiest time of year, and for us it couldn't come soon enough. Of course, with the start of that lovely Christmas feeling our head goes straight to finding that perfect Christmas outfit! Whether you need the perfect Christmas party dress for your office Christmas party, or want to impress everyone in a gorgeous sparkling Christmas dinner outfit, the My Jewellery party collection has you covered! We're sure you'll instantly fall in love with all the gorgeous colours & fabrics, but just in case you need some persuading, we've put together this guide to all of our favourite Christmas outfits.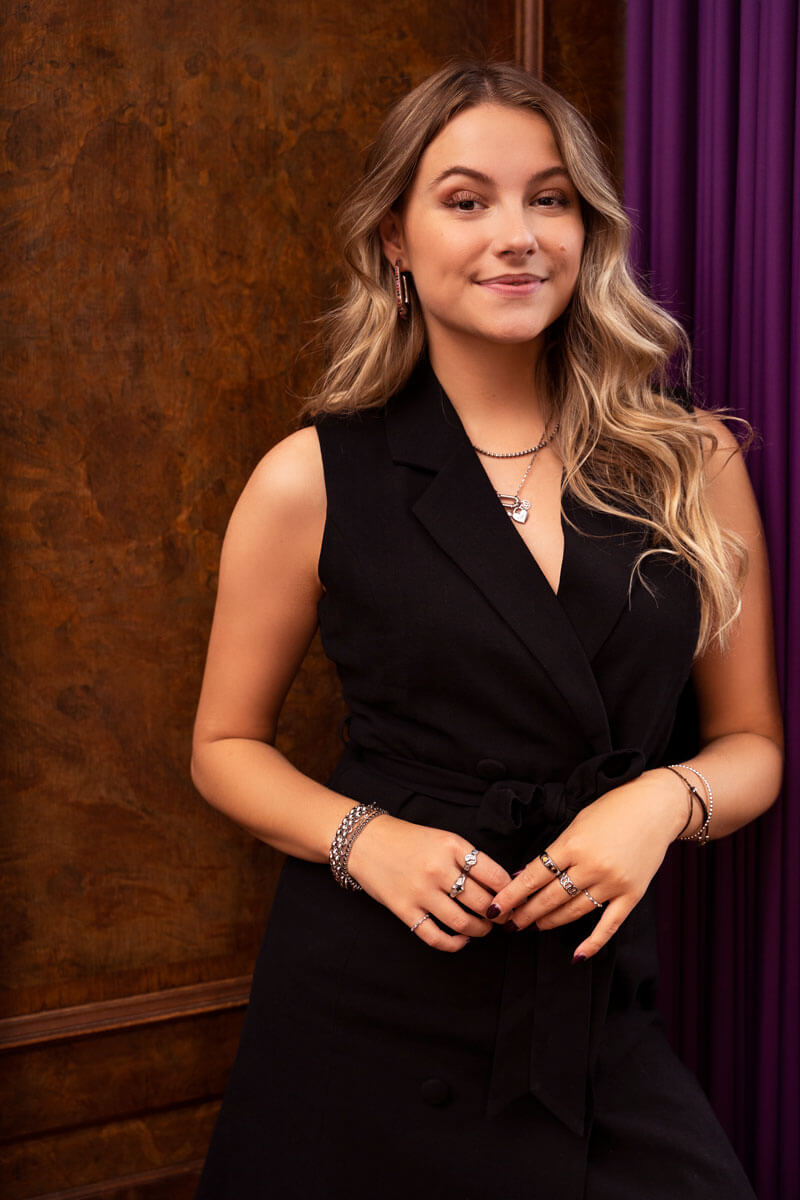 Christmas party outfit
When we think of the perfect outfit for Christmas, our minds automatically go to glamorous Christmas party dresses. And as the festive period is about going all-out with your outfits, most of our Christmas dresses are glitter dresses, satin dresses or velvet dresses, perfect for sparkle season! Of course, it goes without saying that the holidays can be pretty cold, so a nice pair of tights to wear with your dress is the ideal solution. We love a pair of sparkly tights to really continue in the festive spirit. A glitter jumpsuit or playsuit is another perfect outfit option for your next Christmas party, we guarantee compliments galore!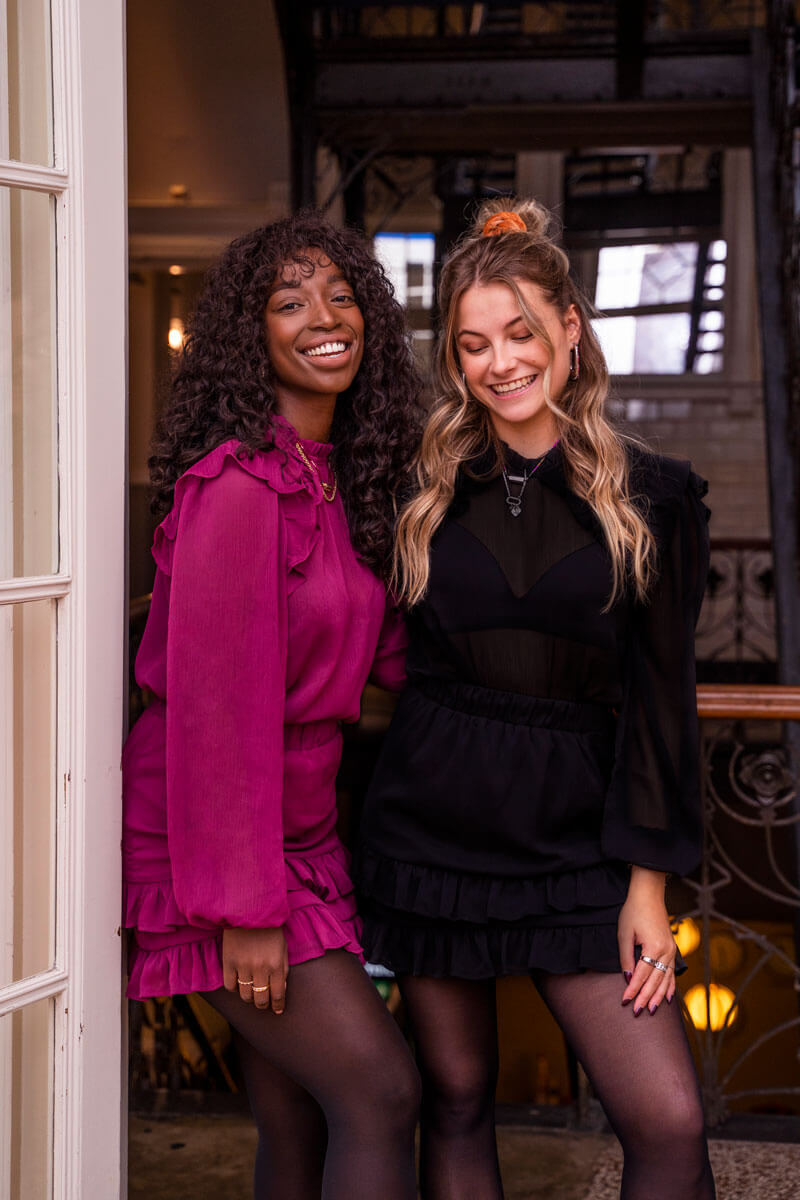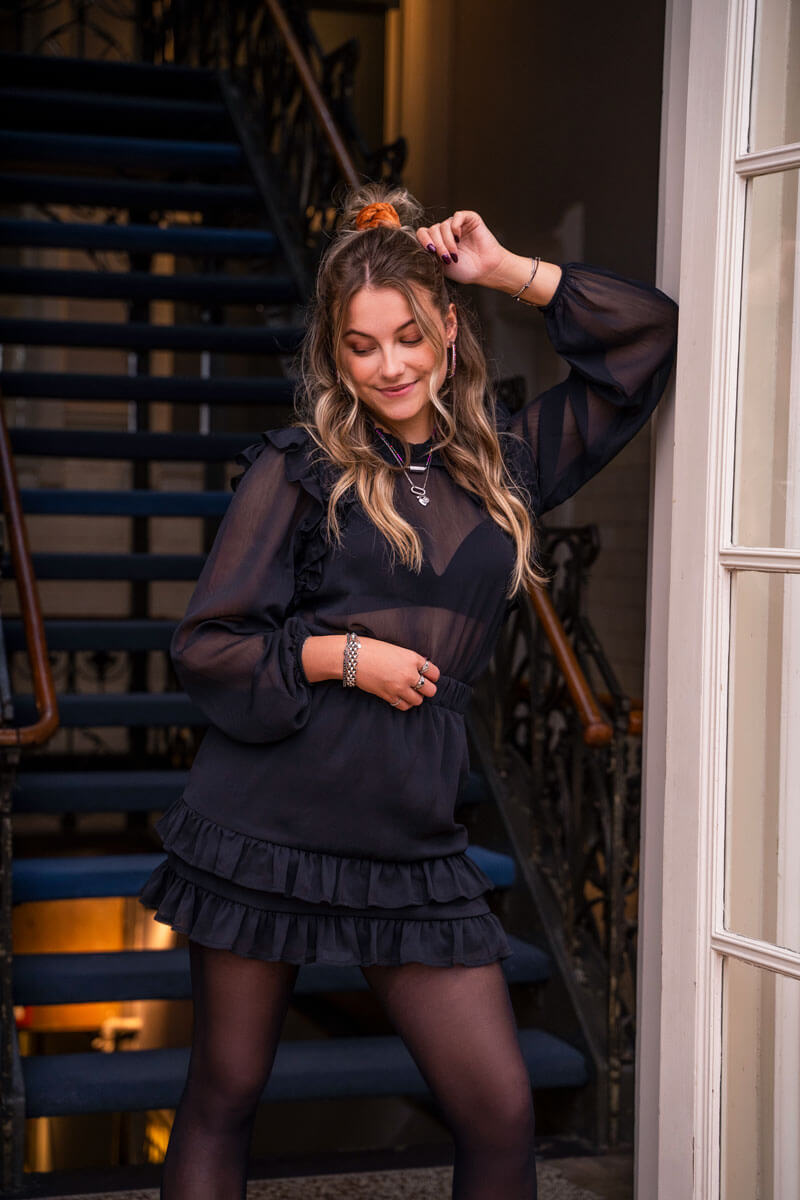 Christmas dinner outfit
What's Christmas without the most amazing & decadent Christmas dinner? Go all out and make your Christmas dinner outfit as festive as possible. Co-ord sets are perfect to wear during Christmas dinner with friends and family. Pair a skirt with a top in the same print and fabric, or go for some trousers with a matching top or blouse. We also absolutely love the idea of a women's suit to wear as your Christmas dinner outfit.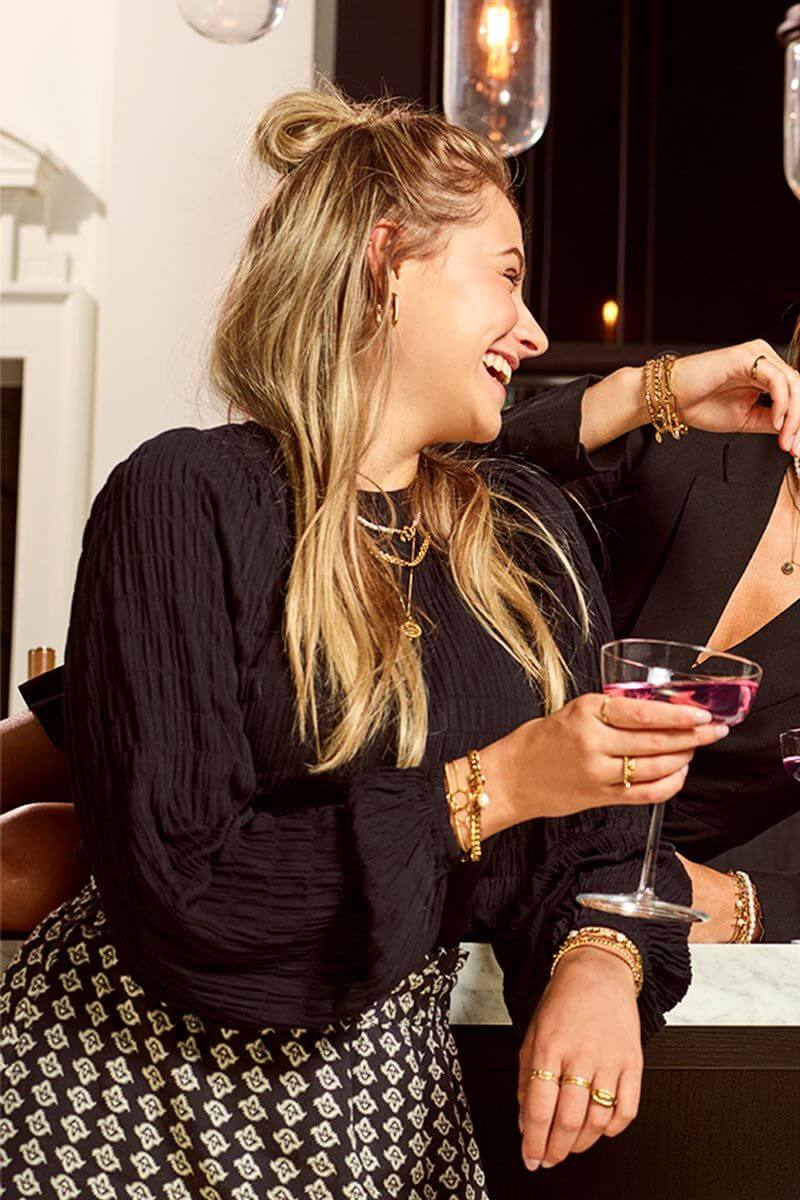 Christmas at home
Are you celebrating Christmas at home with your nearest & dearest? You might still want to look amazing because Christmas is not the time of year to be spent in joggers, right?! Whether you plan to cuddle up to your loved one while watching a Xmas movie on the couch, or you're heading over to your friend's for dinner, or you're doing a board game marathon with friends, there are plenty of cute options for you! A comfy pair of flares with a nice top or cosy sweater is ideal. Add some festive sparkle in glitter flare trousers and your cosy & comfy but festive Christmas outfit is complete! When it comes to party tops we automatically think of off-the-shoulder tops, glitter tops, one-shoulder tops and ruffled tops, so you see even if you're planning on staying in this Christmas season, your outfit does not have to be boring!
Enjoy this blog? Subscribe & receive the latest updates