Styling
New Year's Eve Outfit Guide
By Victoria Cowan, 16 November 2021
New Year's Eve, that ever sparkling, gold lined night that marks the official end of the festive season. When fireworks light up the night sky in a kaleidoscope of colours and you're given full permission to go all out in the New Year's Eve outfit stakes. We absolutely love that you can go full glam in a New Year's Eve outfit and no one will bat an eye because they're all decked out in equally stunning & sparkly outfits. From glitter and glam to classy satin and cool leather looks, the options for your New Year's Eve outfit are endless, so check out our full guide to all of our favourite New Year's Eve dresses and outfits to ring in the New Year and you'll be out singing Auld Lang Syne before you know it!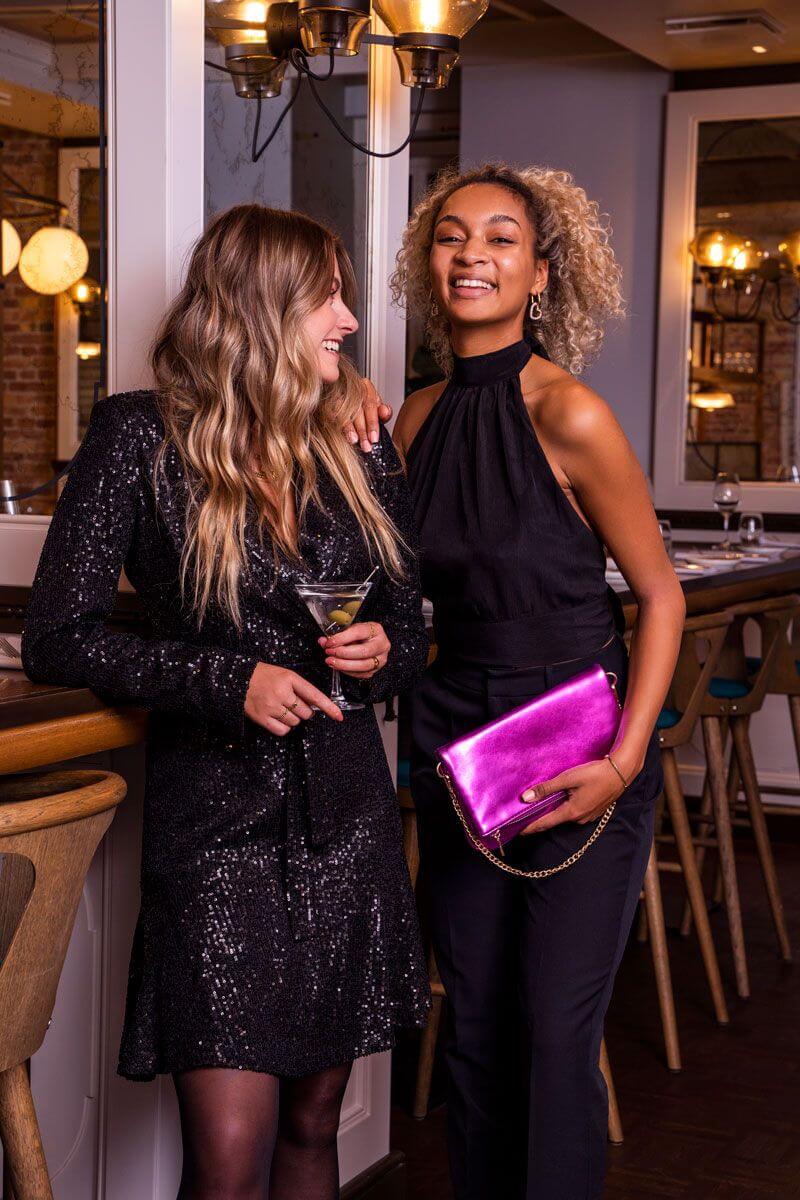 Cute New Year's Eve Outfits
Metallics, leather, satin & sequins, the fabric options for New Year party dresses are endless! If you're a fan of a more subtle look choose one fabric and stick with it. For instance, we love a cool velvet co-ord for a subtle but luxe New Year's Eve outfit, and you definitely can't go wrong with a little black dress paired with black tights and boots for a super cute New Year's Eve outfit. Alternatively, if you prefer all eyes on you, try mixing & matching the fabric choices for your New Year's Eve outfit. Why not pair a set of leather pants with a satin top or a metallic ruffled skirt with a velvet bralet and blazer. We also love a satin dress and sparkly tights combo for a New Year's Eve look that is sure to stand out!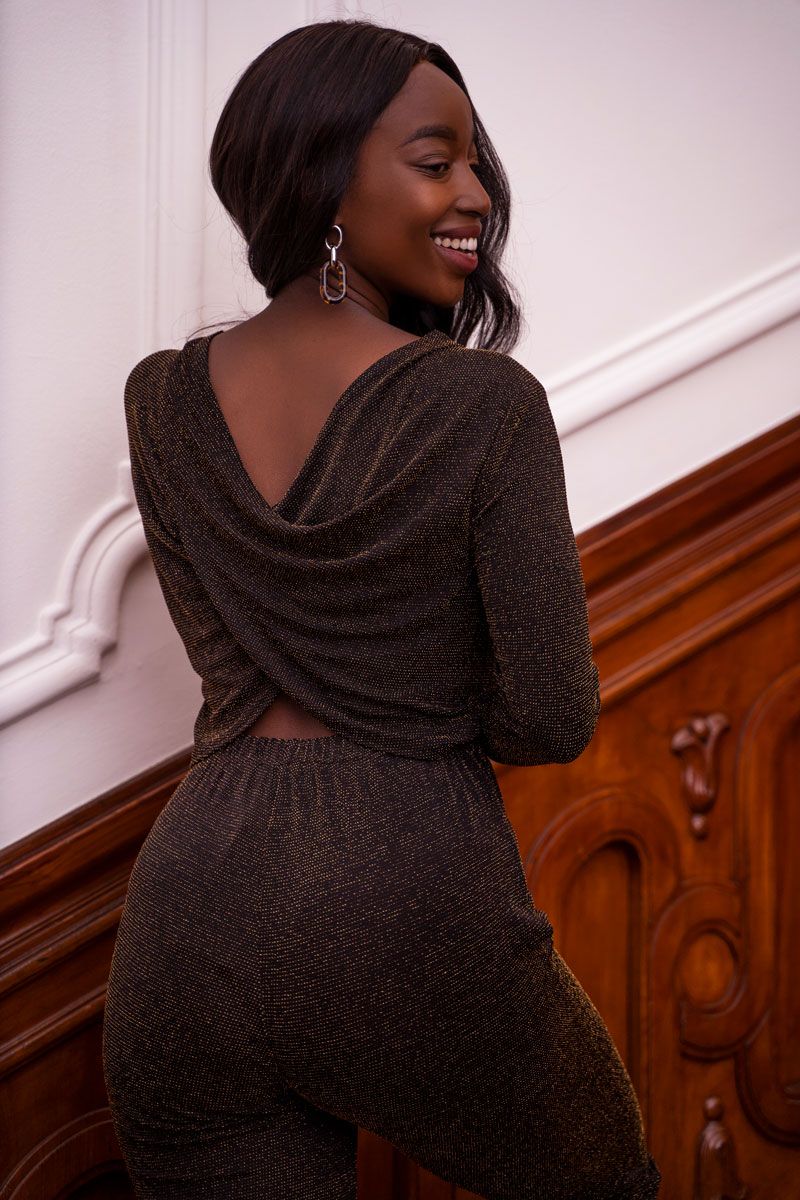 Go for gold in New Year's Eve party dresses
Sequins for New Year's Eve, wow that's radical! Said no one ever. But let's be honest, if you can't deck yourself out in sequins for NYE when can you?! Match the New Year's Eve fireworks in a sequined party dress that'll have you shining as bright as a New Year's sparkler. If there's one colour that really reflects NYE it has to be gold! Gold decorations, gold lights & fireworks, golden Champagne flowing, every NYE characteristic is golden, so why not match your New Year's Eve outfit to the gold tone of the night! A gold metallic pair of leather trousers will make jaws drop, while a gold glitter dress is a festive season staple for a reason! Trust us you're guaranteed to stand out and dance the night away in a shimmering gold New Year's Eve party dress!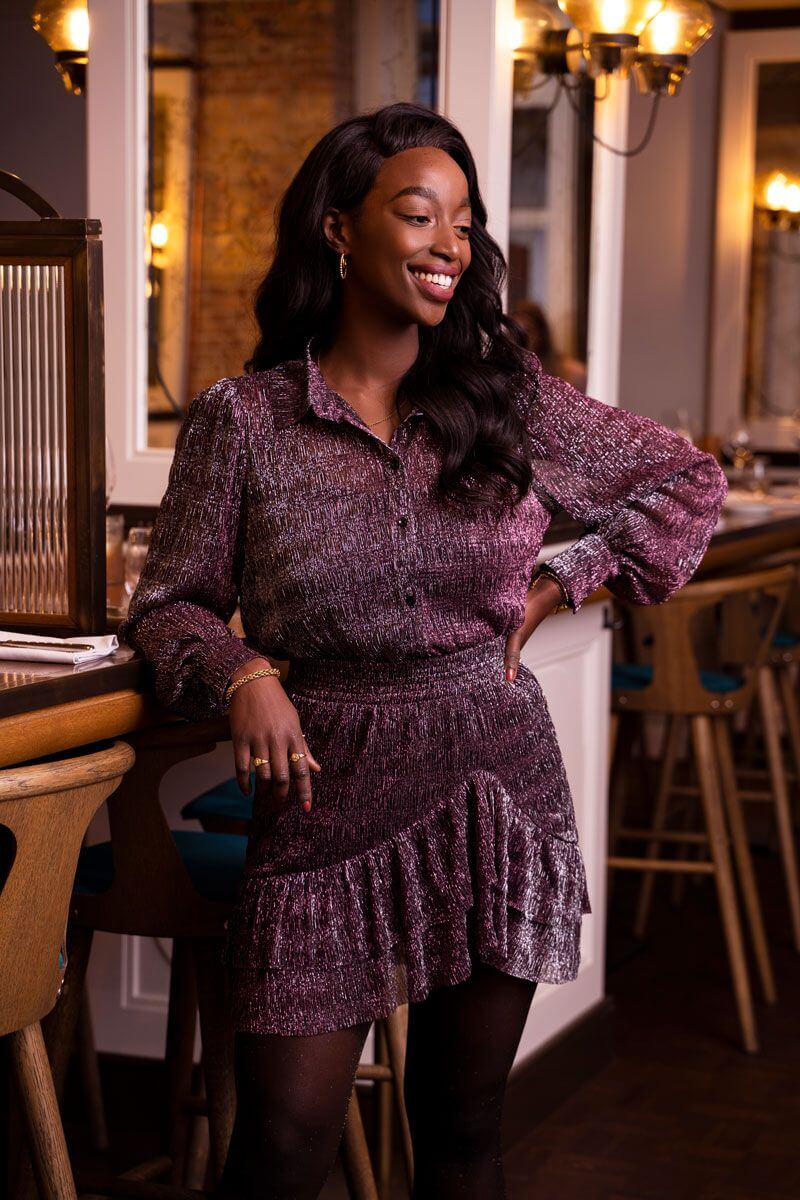 Casual New Year's Eve outfits
If your hopes of an unforgettable NYE party to ring in the New Year have inevitably ended up being dashed one too many times by overpriced tickets, watered down drinks and overcrowded dance floors, there's always the option of a casual New Year's Eve house party to lend a much needed silver lining to your plans. We love a casual New Year's Eve outfit when heading to a house party (unless the dress code specifies otherwise) so you'll feel put together but comfortable in your party outfit. Go for that classic cute top and trousers combo by styling a great pair of velvet flared trousers with a nice black top and leave it to your jewellery to add the sparkle to your outfit. Alternatively, a leather skirt paired with a flattering wrap top and chunky boots is a super cute but casual New Year's Eve outfit that'll look great on anyone! So what are you waiting for? Get shopping to find the ultimate New Year's Eve outfit and prepare to ring in the New Year and make this next year the best one yet!
Accessorise your New Year's party dress
So, you've got your New Year's outfit all sorted and you feel like you're ready to go and pop that Champagne, but wait! A New Year's Eve outfit isn't complete without the right jewellery and the perfect New Year's beauty look. Think of those final touches as the difference between popping a bottle of perfectly chilled fancy French Champagne and opening a screw-top bottle of lukewarm Cava. Both are absolutely fine & do the job, and to be honest once you've had a few glasses at a New Year's party they all taste the same, but don't you just love how special that fancy bottle makes you feel? That's exactly the effect a finished New Year's Eve outfit will give you! So open up that jewellery box and bring out all those sparkly pieces of jewellery that are too over-the-top for the office, but add the perfect amount of fizz & sparkle to your New Year's Eve outfit!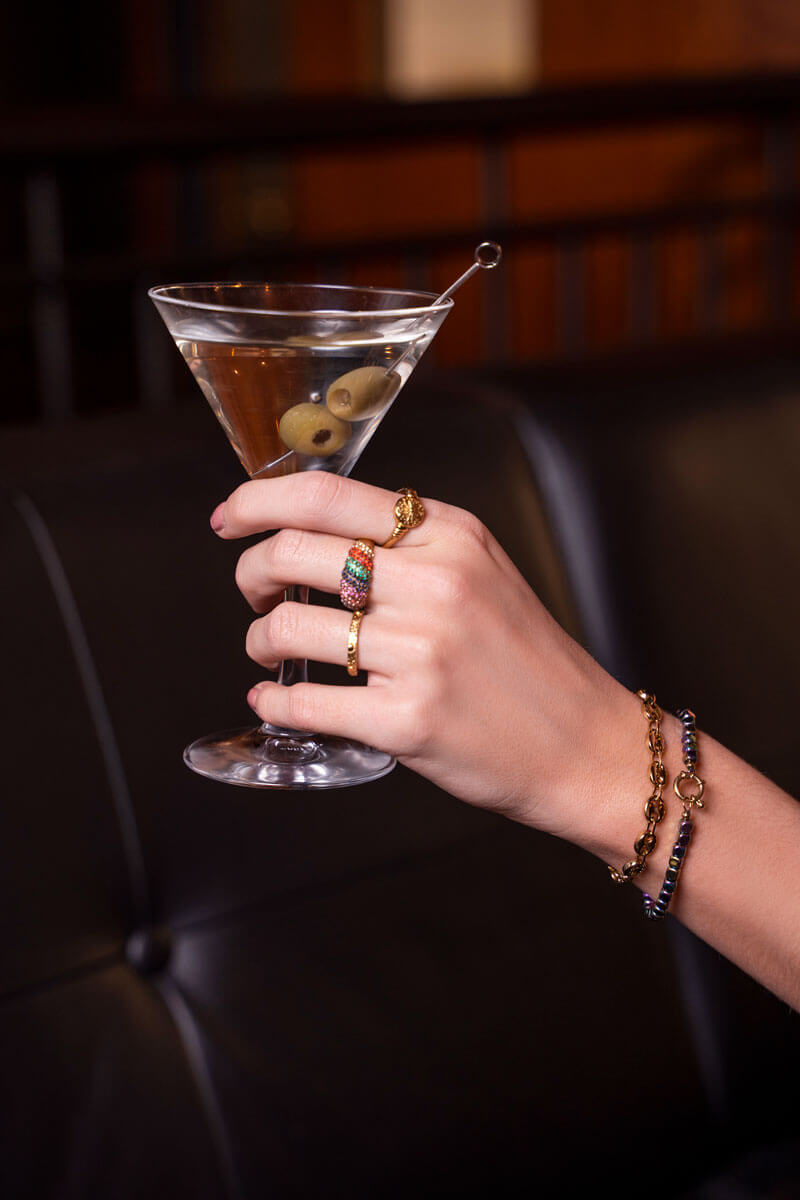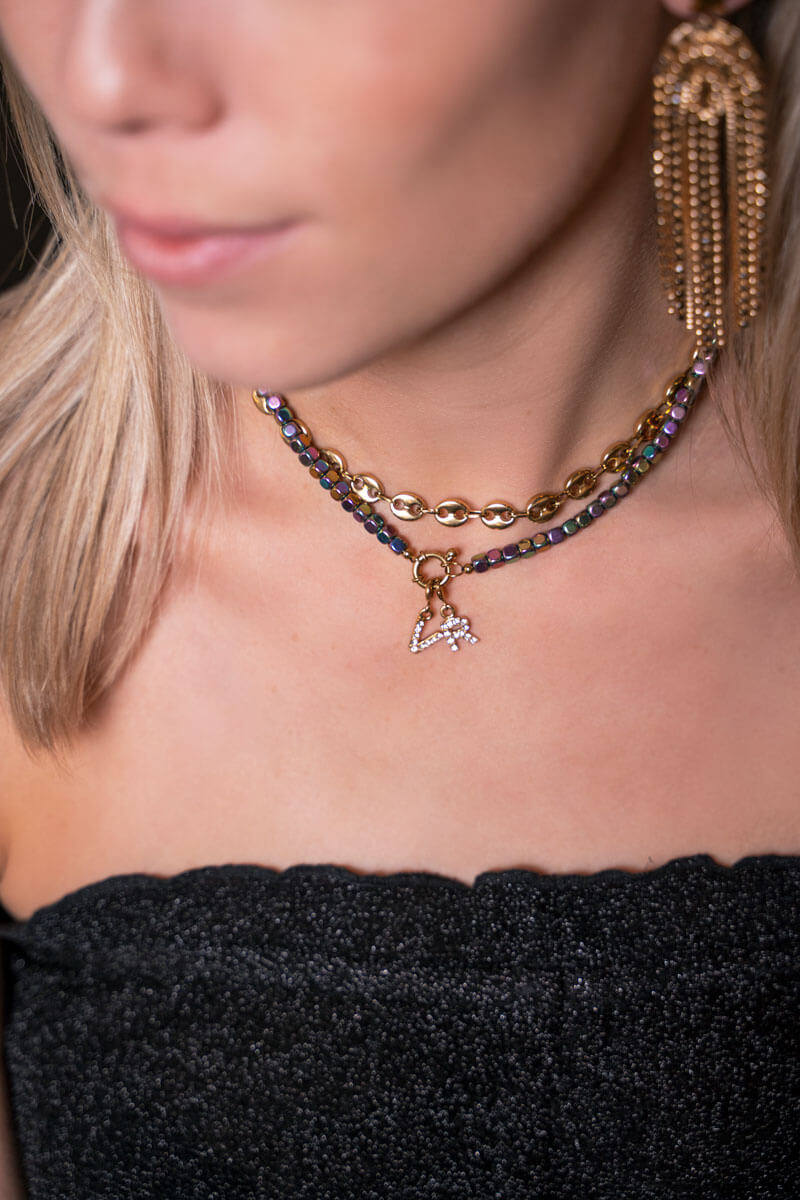 Enjoy this blog? Subscribe & receive the latest updates