---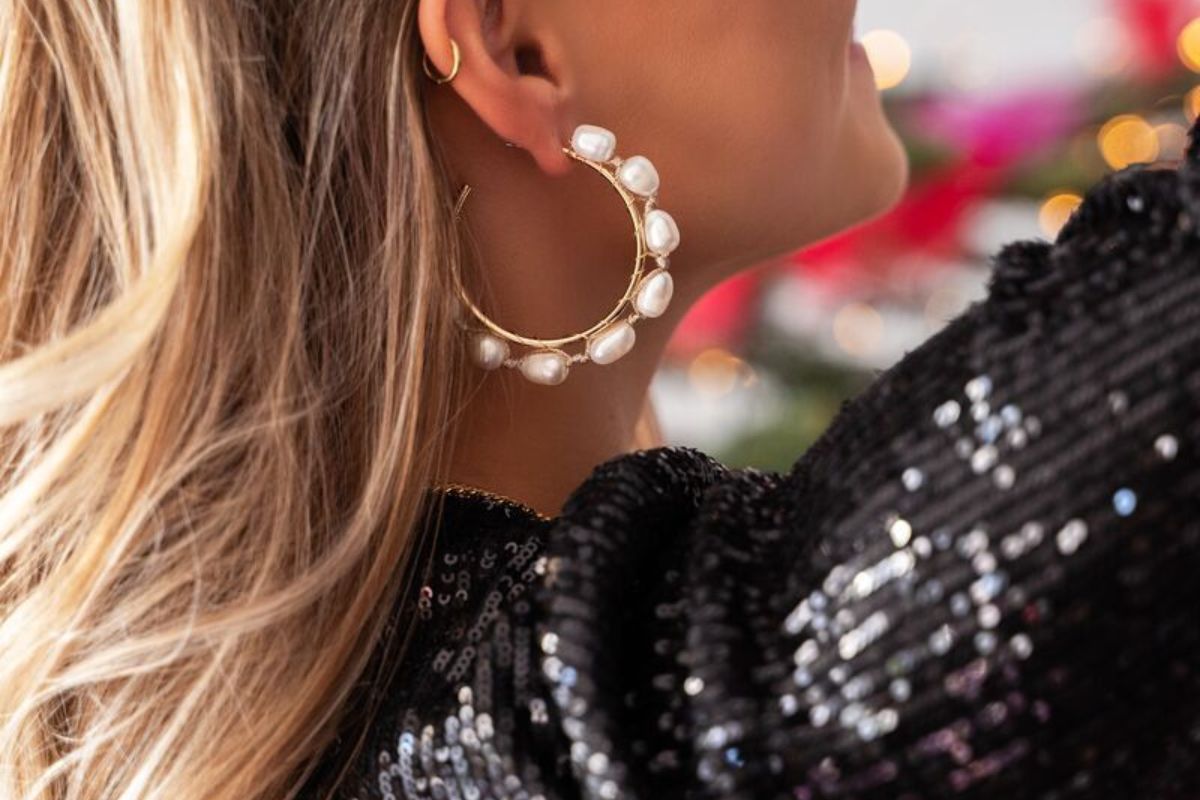 ---
---
How to wear fancy earrings like a pro!
It's the time of year when we're all about fancy earrings! The fancier the better. Rhinestones, fringing, gemstones, pearls, we want it all. When it comes to fancy earrings we genuinely turn into magpies with our eyes firmly on the sparkly prize. However, we can also imagine styling your sparkly earrings can be slightly tricky, enter: our guide on how to wear fancy earrings! After reading this guide you'll never be blinded by fancy earrings again (except in the most sparklingly good way!).
23 November 2022 | By Victoria Cowan
Read time: 4 min
---
---
How to wear statement earrings with my outfit?
---
If you've been put off by the prospect of styling your fancy earrings with your outfit in the past, it's time to sweep your fears away, because fancy earrings are here to stay and you need to know how best to style them! Fancy earrings can be sparkly and statement, but they can also look fairly delicate, it all just depends on the styling. If you're going for a high neck, turtleneck top and trousers combo, your fancy earrings will really stand-out, especially if you tie your hair up and let the party earrings do the talking. If you're more of a dress kind of girl but like jewellery to add a bit of edge to your outfit, a pair of fancy silver earrings or studded hoop earrings are the way to go. Let's just call that the feminine biker chick look? Anyway, fancy earrings are the ideal addition to just about any look and outfit because they have the somewhat magical ability to add that put-together vibe to any look. Even if you spent all of 5 mins choosing your outfit, the addition of fancy earrings is sure to elevate it instantly. Gone for that ever classic t-shirt, sweater and jeans combo? There's absolutely nothing stopping you from adding a pair of glistening fancy earrings. Just try it and see the jaw-dropping results for yourself! Of course, with party season fast approaching you're going to want to get in on the fancy earrings trend pronto. We're talking sparkling rhinestone earrings, colourful beaded earrings, shimmering Christmas earrings, and ever classic hoop earrings. Nothing too sparkly, too extreme or too fancy here, ladies & gents! Whether you've gone for a classic & timeless black suit as your party wear outfit of choice, or have opted to go hell for glitter and sparkle, you're going to want to add the perfect fancy earrings to your look. We've always said your look isn't finished without the right pair of earrings, and that motto has never been more accurate than during the Christmas season. Rock your party outfit with confidence and feminine power by choosing the pair of fancy earrings that best suits your personal style and dance the night away at whatever fancy occasion you might be attending.
---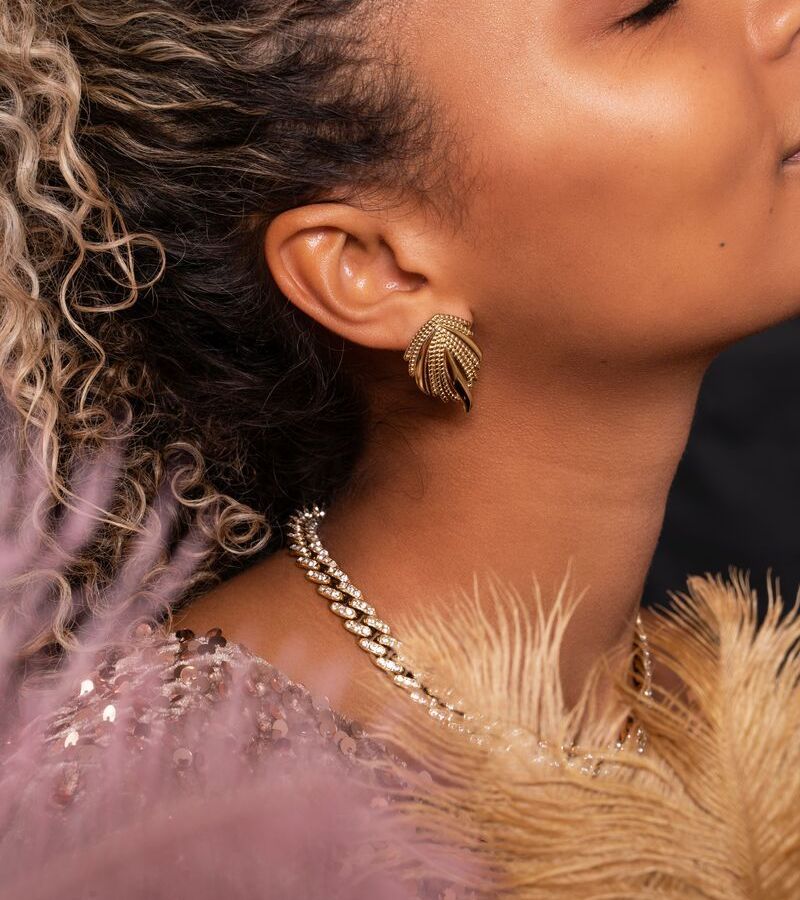 ---
9x Cool girl party outfit ideas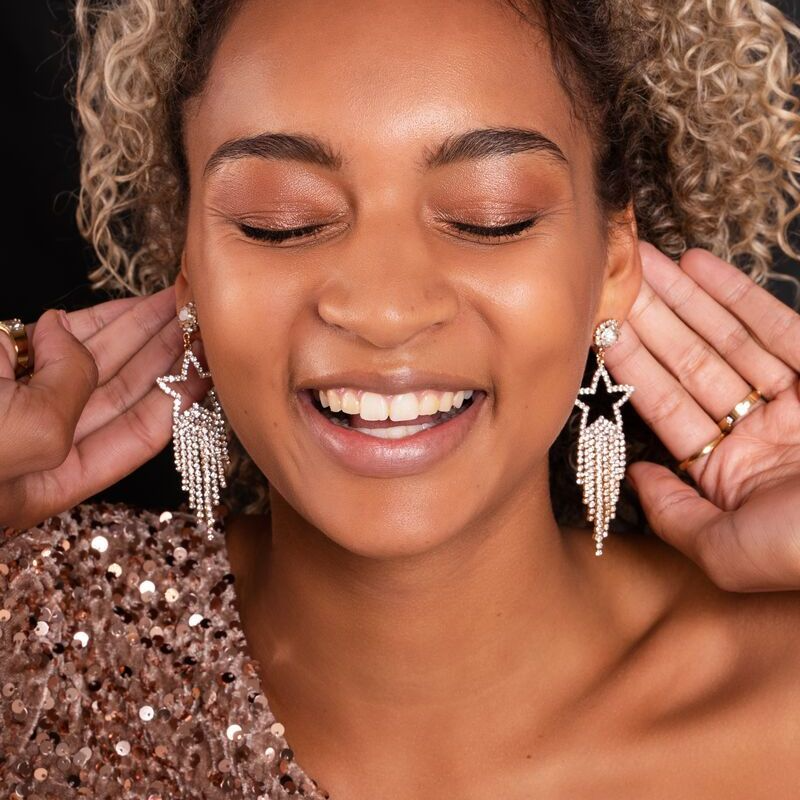 Sparkling jewellery | The jewellery trend you can't ignore!
How to host an epic Friendsmas celebration!
How to wear fancy earrings with a necklace?
---
Fancy earrings are a lot, there's no arguing that, but don't let that stop you from wearing other jewellery that perfectly suits it. This is your look after all, and there's nothing stopping you from building the ultimate jewellery party! If you're set on wearing a statement necklace with your fancy earrings the first thing to do is to go for matching metal colours. While we love mixing and matching gold and silver jewellery, there is a time and a place for it, and a fancy earrings and statement necklace party is not it. You're going to want to go for all gold or all silver here. Depending on the heaviness of the embellishments in your necklace, stick to fairly subtle fancy earrings. Think large hoop earrings and earrings with pearls to add a touch of sophistication and class to your party outfit. A long pendant necklace is the perfect choice if you're wearing statement sparkling earrings as the long design of your necklace will draw your eye from your earrings and down to your necklace in a beautiful way. So there you go, plenty of different ways to wear fancy earrings with a necklace!
---
---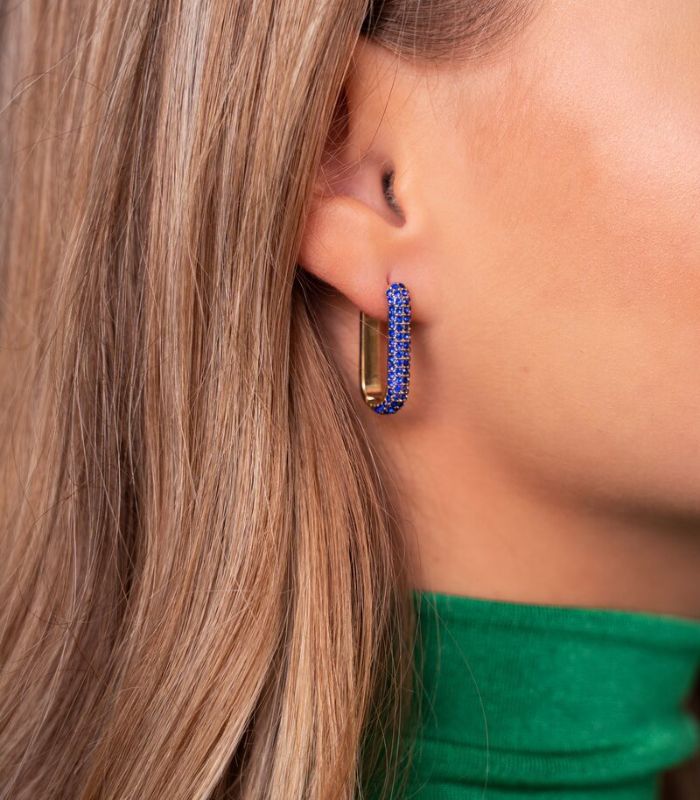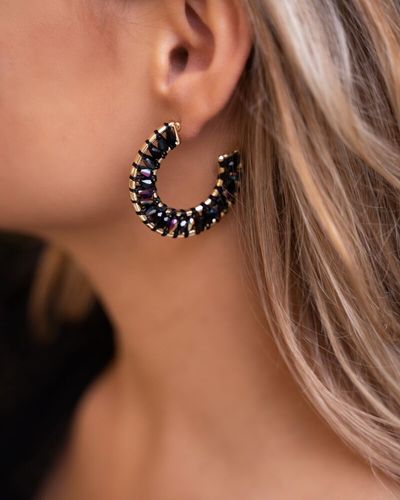 ---
How to match fancy earrings with a dress?
---
Fancy earrings and dresses are a match made in style heaven! Nothing says femininity more than a pair of stylish earrings and a stunning dress. A wrap dress is the ultimate in womanly dressing and looks absolutely perfect with drop earrings. If you're wearing a very colourful dress we love mixing and matching the colours in our dress to the colours in a colourful pair of beaded earrings. Go for hell for leather in a leather party dress and pair with studded earrings and you've got yourself a look that even the coolest of girls will want to emulate. For a more lowkey dress outfit, such as a cosy sweater dress, and fancy earrings look we'd say go for classic gold hoops or pretty rhinestone earrings, after all, a little sparkle never hurt anyone! Fancy earrings basically encompass anything style of earrings that feels fancy to you. But if you're looking for serious sparkle you'd have to check out our Magical Wonders party jewellery collection before you leave. Trust us, if ever you were looking for fancy earrings you'll find them here. We can already hear the clicking of the add to cart button. Go on, it's time to get fancy!
When adding an Instagram post, make sure to add the empty colomn on the left to ensure that the post will be centred in the blog format. It's better to hide Instagram posts for the mobile version of the blog.
---
Get on the list & get inspired!
Schrijf je in & ontvang de nieuwste updates