---
---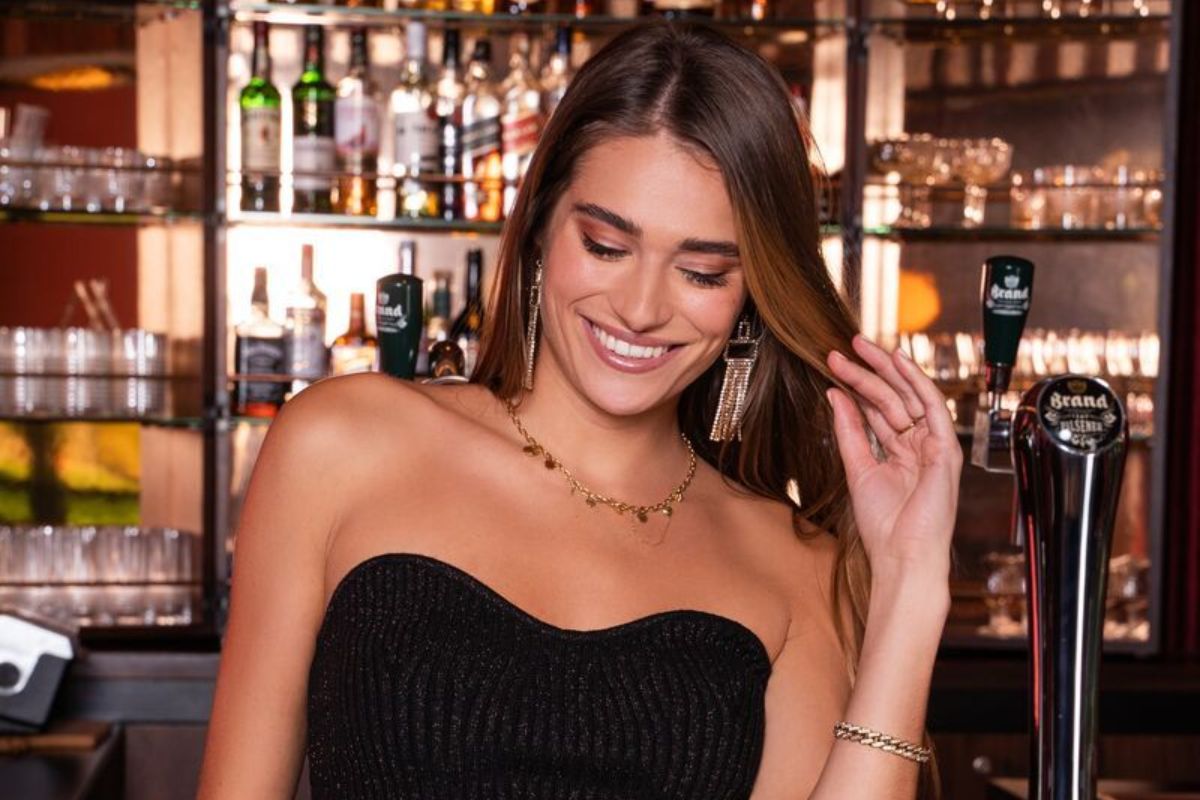 ---
---
Christmas ideas | Unique ways to celebrate the festive season
Christmas, it's the most magical time of year. A time of togetherness, food, gifts & joy, and that one time of year when everyone makes time to come together and celebrate. Sure, you might not always want to see some of the extended family members you try your best to avoid most of the year, but come Christmas even the prospect of seeing your weird old uncle Jim has got you kind of excited, and that's the magic of the season! Finding new and exciting ways to celebrate Christmas can be tricky, and let's be honest, sometimes traditional is best, but if you're looking to switch things up a bit this year, why not try out some fun new Christmas ideas. These are our favourite Christmas ideas for this festive season!
7 December 2022 | By Victoria Cowan
Read time: 5 min
---
What can you do for Christmas besides gifts?
---
Everyone loves giving and receiving gifts at Christmas but that's far from what Christmas is all about, so why not mix it up with something a little different this year?! No one's saying gifts aren't allowed, in fact, a thoughtful and meaningful gift will put a smile on even the grinchiest Grinch at Christmas, but there's plenty of other great Christmas ideas. We love the idea of gifting experiences that you and your loved ones can do together. Afterall, Christmas is all about togetherness. So, why not give your mum a fun weekend trip away with yourself and your sister, and have the perfect girl's trip? Your dad, brother or boyfriend might love a fun outing to a race track to unleash their inner Lewis Hamilton, or a day trip to a beer brewery - fun for the whole family! Need the perfect gift for your friends? Consider a cocktail-making workshop, or come together and set a date every 3 months where you promise to do something new together. Whether that be a pottery class, flower arranging, bungee jumping or anything else fun and adventurous, the promise of new experiences with your best friends is one of the best gifts to share together. If you can't resist a couple of gifts, it is the season of giving afterall, quality over quantity comes to mind. So, choose gifts that mean something and will last. Your family and friends will truly appreciate the thought that went into choosing the perfect engraving for a piece of jewellery, or the fact that you've remembered their Zodiac sign and Birth flower. So, when it comes to buying Christmas gifts this year, we say a great Christmas idea is to keep in mind the meaning behind your gift choices.
---
---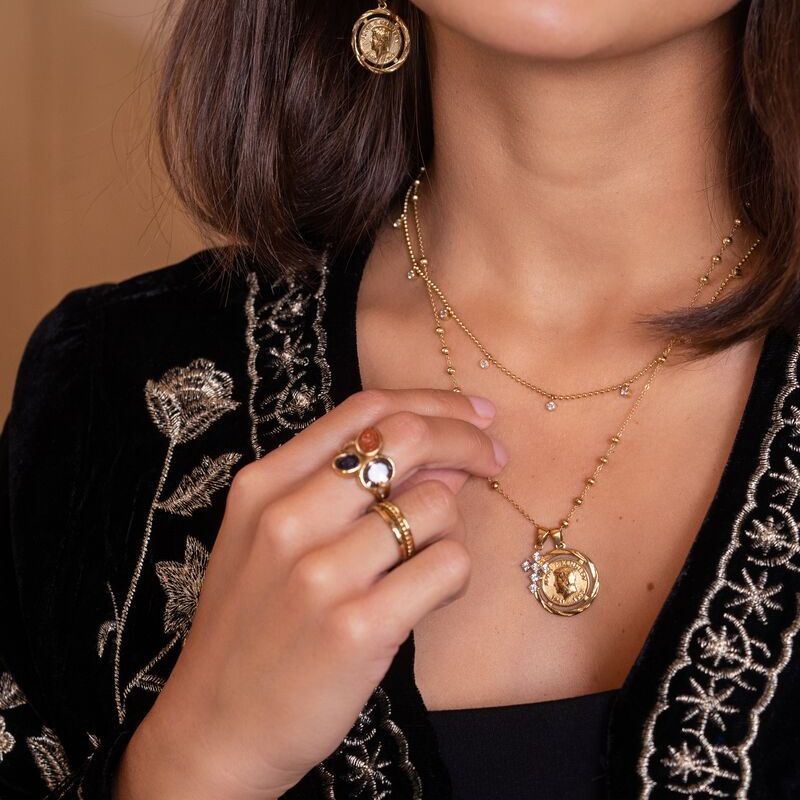 Gift Guide | Unique Christmas gifts for the host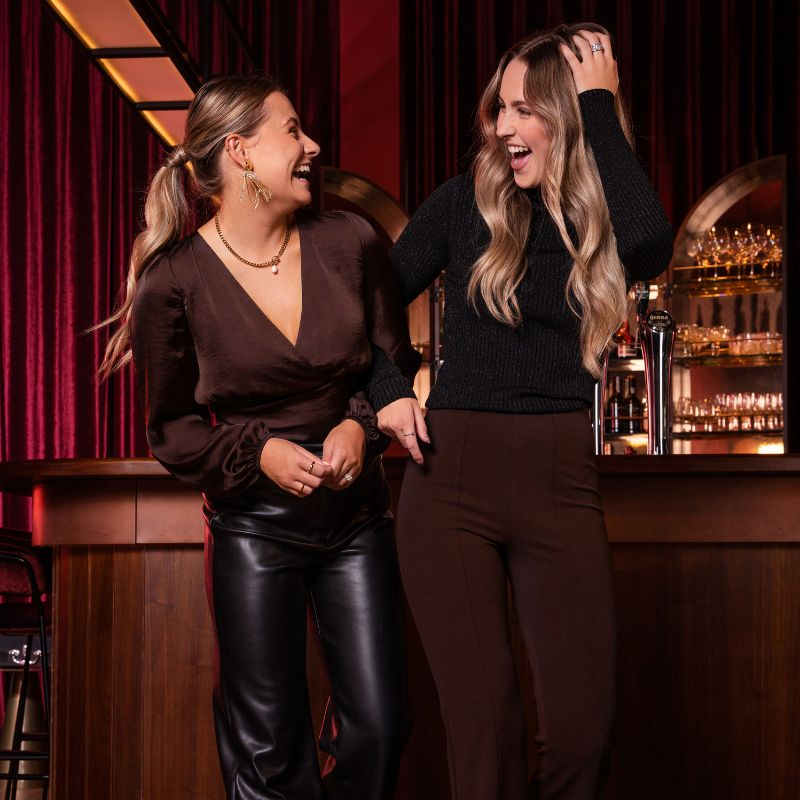 How to host an epic Friendsmas celebration!
Christmas ideas: the 4 gift rule
---
The big Christmas idea making the rounds recently is the four gift rule. Originally thought of by savvy parents looking to limit the number of gifts for their kids, the mantra is now getting big amongst people trying to be a bit more sustainable and considerate in their gift giving. So, what is the four gift rule? Well, it's quite simple really, basically it means you get your giftee something they want, something they need, something to wear and something to read. What more could a girl want than jewellery? The sparklier the better in our book. So go for on-trend rhinestone jewellery to really excel in the wanna-have gifting stakes. Party earrings, gemstone rings, statement necklaces, these are all items a girl likely already has, but will secretly covet come party season so you know it's the perfect Christmas idea she wants to have. Looking for something they need? Well, it's winter so look no further than an on-trend scarf and beanie so your giftee can keep themselves warm in the cold, seems like the perfect Christmas idea to us! Finding something to wear shouldn't be difficult if you've landed on the My Jewellery website. Of course, given that your individual style is one of the most personal characteristics to have, buying someone else clothing can be a rather dangerous business, still we're pretty sure any woman in your life will happily receive an item from our latest party wear collection. Sequins, style and class, our party wear collection is full of on-trend co-ords and universally flattering dresses, all of which would make the perfect gift. Plus, you're doing your girl a favour by saving her the effort of having to look through 100s of other party wear collections looking for her perfect NYE outfit! Finally, something to read. This one might require a bit of extra thought & detective-work to figure out what kind of books she likes to read, what she already has and what would really make her happy, but ultimately it's also a perfect Christmas gift idea. Whether you opt for a self-care book, the latest trending novel on BookTok, a stunning coffee table book or a book on one of her favourite hobbies, this one will really show how much you love and know your giftee.
---
"Enjoy the magical wonders of Christmas"
---
---
How to make the 12 days of Christmas fun?
---
Make this Christmas the most unforgettable Christmas for your friends and family and think outside the box! We're thinking - unique Christmas ideas such as group crafting sessions, family tree decorating, Christmas cocktail-making competitions, Christmas market strolls and Friendsmas! Group crafting sessions could involve making Christmas cards, Christmas ornaments, Gingerbread houses or Advent Calendars together to keep things festive, though if you're not feeling the Christmas spirit look forward to the new year and your resolutions by making moodboards or vision boards together. Getting creative together can really evolve a friendship and introduce you to new facets and talents in your friends, so why not try it out?! Christmas markets might not be one of the most unique Christmas ideas around, but that doesn't make them any less fun. Stalls selling mulled wine, bratwurst, warm mini pancakes, special hot chocolates and all the cute little Christmas trinkets you can imagine are lined up between twinkling lights and flurries of snow…Christmas markets truly are magic! If you like to get a little competitive at Christmas, why not engage in a little friendly festive competition by hosting a cocktail-making competition with your friends. Top marks for the cocktail that best balances a festive theme with killer flavour. Think of classic winter cocktails such as The Grinch, Eggnog, Whiskey sour, add a twist to the classics like cranberry margaritas or simply create your own. Endless fun! If you love the togetherness of Christmas we love the Christmas idea of bringing together our friends for a festive Friendsmas celebration or group tree-decorating session. Friendsmas is the ultimate celebration of friendship with copious amounts of drinks, food and laughs, which we just so happen to think are the ingredients to the best Christmas ideas.
---
More unique Christmas ideas
---
Create a gift scavenger hunt and make the gift giving a fully immersive experience

Host a Christmas movie marathon. Get everyone to choose their all-time favourite Christmas movie and enjoy an evening of cheesy Christmas fun!

Turn your Christmas house into a winter wonderland candy land, with sweets treats and decorations everywhere!

Volunteer at a local charity and spread some Christmas cheer to those struggling with the holiday season

Gather your friends for a round of festive karaoke, and see who knows the most Christmas songs!
Unique ideas for your Christmas outfit
---
When it comes to Christmas dressing there are a few must-include features, and those include sparkle, sparkle and sparkle….and maybe an extra sprinkling of glitter on top! However, if you're hoping to add a more unique twist to your Christmas outfit idea, go for a funky Christmas sweater or t-shirt. We promise, this doesn't have to be cheesy (unless you've chosen the ultimate ugly Christmas sweater, ahem)! A cute & colourful Christmas sweater styled with a sequined skirt or sparkling flares can look super fun yet unique and on-trend, totally worth trying out! Equally cool is a women's suit styled with a sweet Christmas sweater, a pair of killer heels and statement earrings or other sparkling accessories. For a festive day out look no further than your favourite Christmas sweater paired with vintage jeans, chunky boots and dark sunglasses cos you're fancy like that.
"Surround yourself with your favourite people this Christmas"
---
---
Get on the list & get inspired