Self-care
Self-care moments with: Sandra - Influencer Marketeer
By Tessa van Dashorst, 18 October 2021
With the new My Jewellery beauty essentials, it becomes really easy to create a self-care moment for yourself. Do you want to get inspired on how to create a zen-moment for yourself with the beauty products from the selfcare club? Read on! In the self-care moments blogs, various My Jewellery colleagues will take you through their self-care moments, favourite My Jewellery beauty items and the best self-care/beauty tips. When you work hard, it's also important to plan self-care moments for yourself. Work hard, relax harder! In this blog, Sandra will show you her self-care moments and she also provides you with a great insider tip on a product that can't miss in your beauty stash.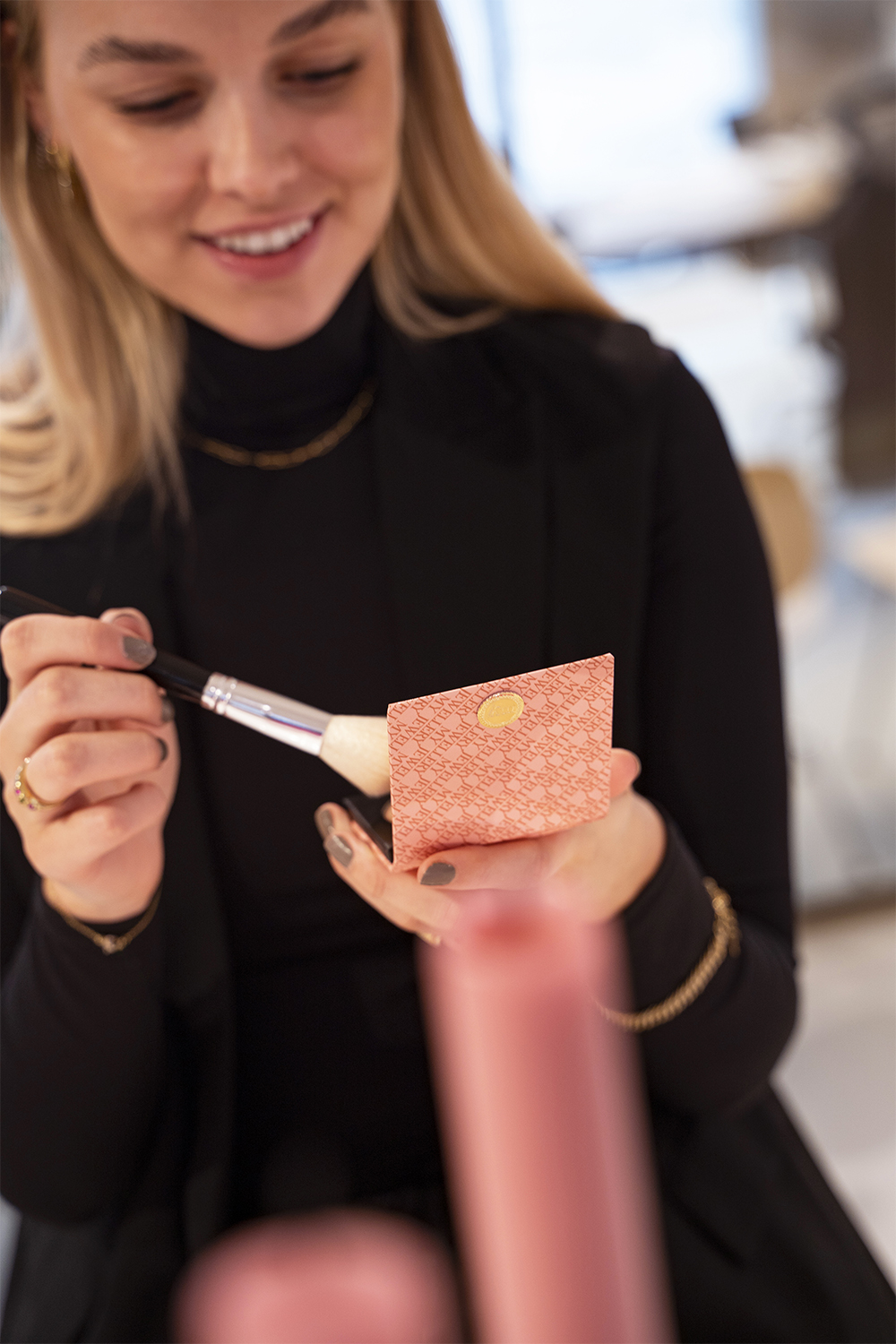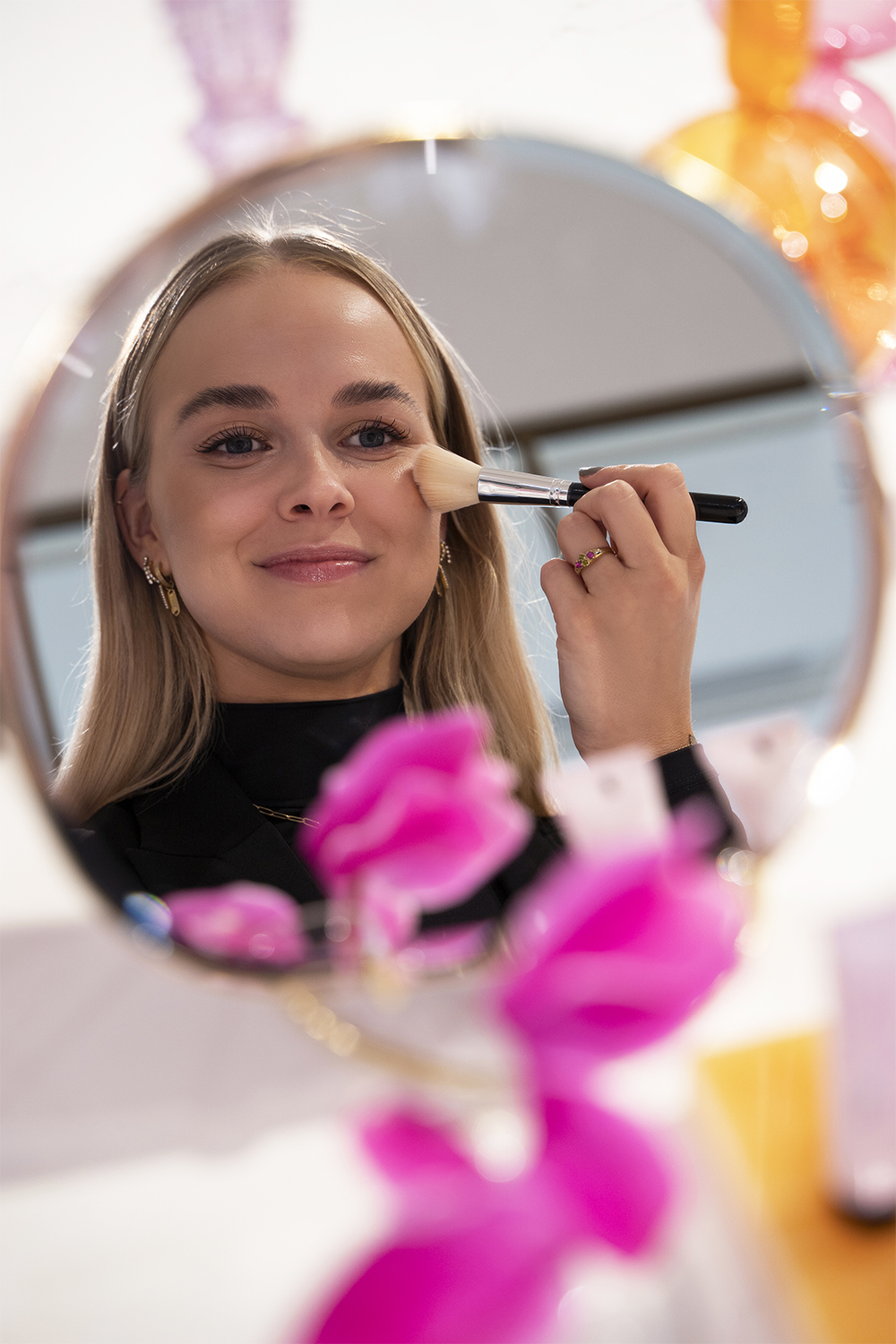 Name: Sandra van Stekelenburg
Position: Influencer Marketeer
What does the start of your day look like?
Although I'm not really a morning person, I do try to have slow mornings. I always set multiple alarms so that I can lay in bed a little longer after the first alarm goes off. The first thing I do when I wake up is checking Whatsapp and Instagram for important messages. I then take a shower and start my skincare routine. My skincare routine steps include cleaning my face and applying serum & day cream. After that, it's coffee time! I always need a cup of coffee in the morning to properly wake up. While I drink my coffee, I start with my makeup. On workdays, I mostly wear a natural makeup look which includes mascara, brow gel, and foundation. In terms of outfits, I always try to plan my outfit for the following day. This gives me calmness in the morning, but unfortunately, I don't always manage to plan my outfits. Some mornings, I just suddenly feel like wearing a different outfit. When I'm completely ready to go, I get in the car to drive to the office. I usually take a self-care moment in the car with some good music or a podcast.
What is your ultimate self-care moment?
My ultimate self-care moment is taking a bath. Almost three times a week, I take a bath, complete with hair and face masks and a tv show for entertainment. Sometimes I light some candles as well. All these bath rituals really put me in a relaxed mood.
What is your favourite beauty essential from the new beauty collection?
It's hard to pick something because I actually find all the beauty products very pretty! If I don't have to pick, I would go for all the different types of lip glosses. I especially like the highlighter lip gloss. This lipgloss has an ultra-shiny effect and emphasises the whiteness of your teeth. Apart from that, natural lip gloss is also one of my favourites; this lip gloss is long-lasting and contains menthol to give your lips more volume.
How would you describe your makeup look?
My daily makeup look is mostly natural. I always wear mascara and brush my eyebrows upwards with gel or soap to make them look more fluffy. A subtle foundation makes my skin look smooth. At the weekends, I go for a more extreme makeup look by adding some eyeshadow in colours like brown and gold to my natural makeup look. I also apply some bronzer and highlighter for a natural glow.
What is your ultimate self-care/beauty tip?
My ultimate beauty tip is lip gloss! I find that lip gloss always creates a nice, well-groomed look. It also really completes your look, so I never leave my house without lip gloss. Another beauty tip is setting spray after applying my makeup. A setting spray ensures that your makeup stays in place for the rest of the day, and it is also a nice wake-up moment due to the cold mist in your face.
Shop Sandra's beauty favourites
Enjoyed this blog? Sign up & receive the latest updates