---
---
---
Inspiration for wedding guest makeup
Whether you're a wedding guest or the bride-to-be, finding the right wedding guest makeup can be a really difficult task. Thankfully, with the launch of our beauty collection we've made a capsule collection of staple beauty items that every woman needs in her makeup arsenal, and which will provide the perfect wedding guest makeup look for everyone. We've lined up all of our favourite beauty items and are going to tell you how to use them for the ultimate makeup wedding look, so what do you think? Are you ready to look completely fab at your next wedding?
11 April 2022 | By Victoria Cowan
Read time | 4 mins
---
---
The perfect wedding guest eye makeup
---
Weddings are notoriously well photographed, so you need a wedding guest makeup look that'll last and stay put all day long, that's why we love glowy & natural looking makeup for a wedding! Start with a beautifully primed and prepped base and then get to work on your eyes. The Essential eyeshadow & brow palette contains compact powders with a velvety soft feel, and super highly pigmented colours, making it ideal in preparation for a long day and night at the wedding. We love the matte beige, gold, bronze, rust brown, red, dark brown and soft orange colours because they suit all skin tones perfectly. Start by priming your eyelids with a primer or concealer, then bring some definition to your face by drawing in your eyebrows using an eyebrow pencil or the dark eyebrow powder in our Essential palette. Then turn your attention to your eyes, start by brushing a light tone across your whole eyelid, then layer a darker tone in the crease of your eye to create depth and accentuate your eyes. Finally add a splash of colour on the outer side of your eyelid and finish off with a sparkling light tone in the inner corner and the very centre of your eyelid. This will really capture the light and make your eyes appear huge. A final alternative is to use the very darkest colour and, using a tiny flat headed brush, pull a straight line across your eyelashes - try to stay as close to your eyelashes as possible - this creates the illusion of a very subtle eyeliner.
---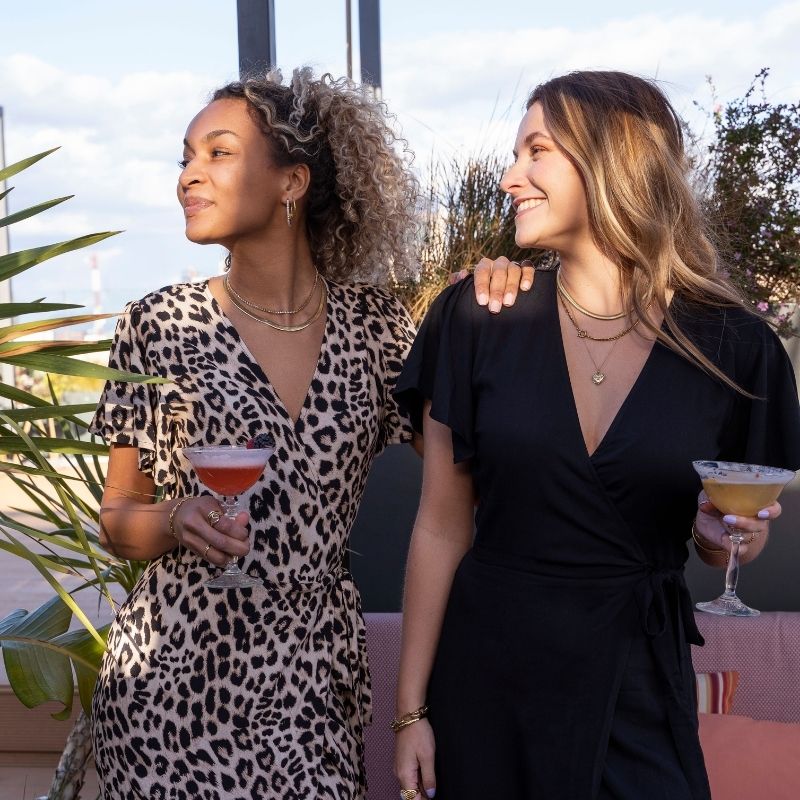 Wedding guest outfits for different wedding themes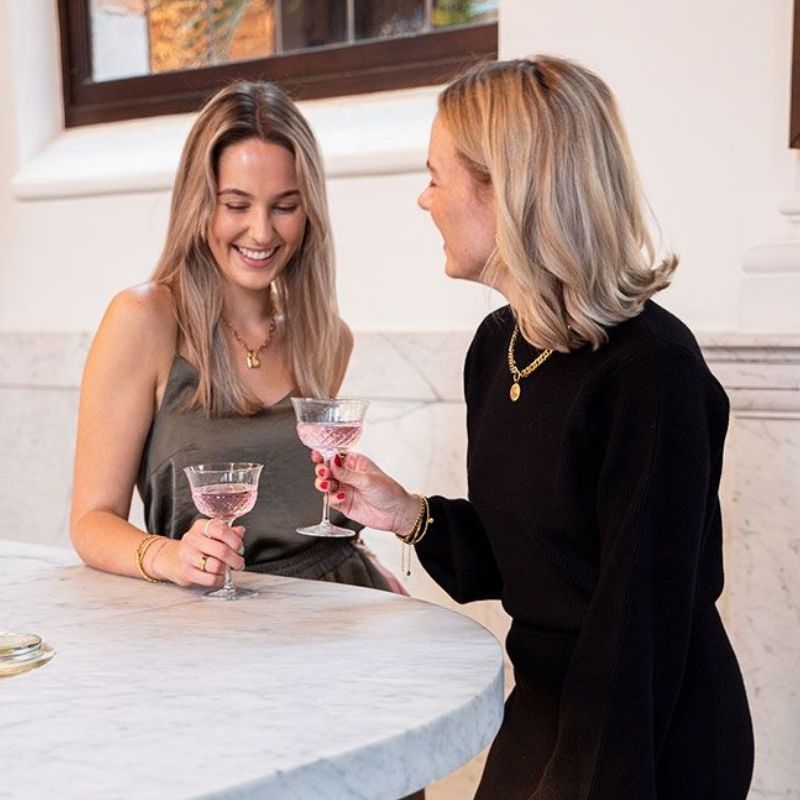 Wedding guest outfit inspiration
Bachelorette party outfit ideas
Wedding face makeup
---
So, eyes are done, next up: your face! When you're attending a wedding you need to prepare to be in lots of photos, which is why properly prepping and applying your face wedding makeup is super important. Figuring out how best to apply your face makeup starts with taking into account the setting of the wedding. If you're attending an outdoor wedding with lots of natural light your wedding makeup can be quite light and natural but you need to make sure to protect your skin from the weather as well. Meanwhile, indoor weddings with artificial lighting, where the photographer will likely have to use flash settings, needs a slightly heavier wedding guest makeup base (so you don't look like a ghost in those wedding pics!). The main products you'll want to use for your face are bronzer, blush and highlighter. All those bright flashing photography lights take away some of the natural shadows on your face, so apply plenty of bronzer to add depth, definition and a healthy glow to your face for the best wedding guest makeup look. Use a bronzer brush and sweep the bronzer under your cheekbones, on your temples and on the sides of the bridge of your nose. Add a touch of blush to the apples of your cheeks for a natural wedding makeup glow and finish with a sweep of highlighter to your cheekbones, collar bone, brow arches and cupid's bow for a sculpted face that's bound to shine on the day!
---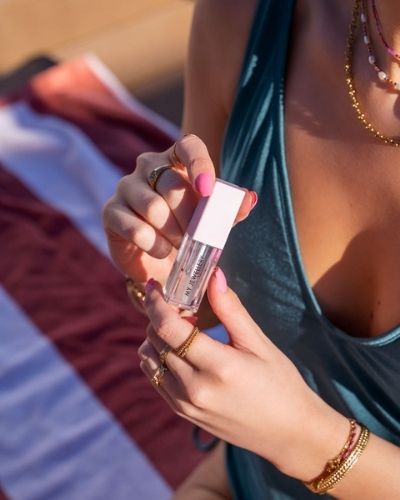 ---
The finishing touches to your wedding guest makeup look
---
Your Winter wedding makeup look is now almost complete, but it needs a few more minor details! First up, the final steps to your eye makeup look. Obviously, you need a good slick of mascara to make those eyes pop, and then, if you fancy a slightly more dramatic eye makeup look, give your eyes a wide open look with a deep black flick of eyeliner for the ultimate sexy cat eye. Once that's all in place, fix your makeup and make it stick all day long with a good fixing spray like Skin Defender which fixes your makeup and protects your skin from the harsh Winter elements all day long, which let's be honest, we all need! A final slick of shiny plumping lipgloss or a touch of colour with a liquid lipgloss and your wedding makeup look is complete! We can't wait to see what you do with your Winter wedding guest makeup look.
---
Enjoy this blog? Sign up & receive the latest updates