---
---
---
Valentine's Day Ideas | Celebrate the Day of Love
14th February, aka, Valentine's Day 2023! The one day of the year when love is all around & you get to unapologetically show off all the PDA you want! Whether you're happily coupled up or not, it doesn't matter, because Valentine's Day has become a day for everyone, with love at the centre of it all. Use our tips & tricks to turn this Valentine's into an unforgettable day, keep reading and celebrate love with My Jewellery!
18 January 2023 | By Victoria Cowan
Read time: 6 min
---
Valentine's Day 2023: outfit
---
Valentine's Day 2023 is going to be one for the record books, we can feel it! And such an unforgettable day needs the most unforgettable outfit, obvs. The art to the perfect Valentine's Day outfit is to incorporate the love you feel for your s/o into your outfit! That way you can recreate that 'love at first sight moment' all over again. Cliché or not we love us some cheesy romance.
A good V-day outfit needs 3 things: hearts, red and pink. Such a loving day needs an equally lovely outfit! Make sure your Valentine's Day 2023 outfit matches the occasion, so you're not awkwardly under- or over-dressed for your big date! The final flourish? Well, it's gotta be heart jewellery! Guaranteed to make your look completely Valentine's appropriate. Now, go get your man!
---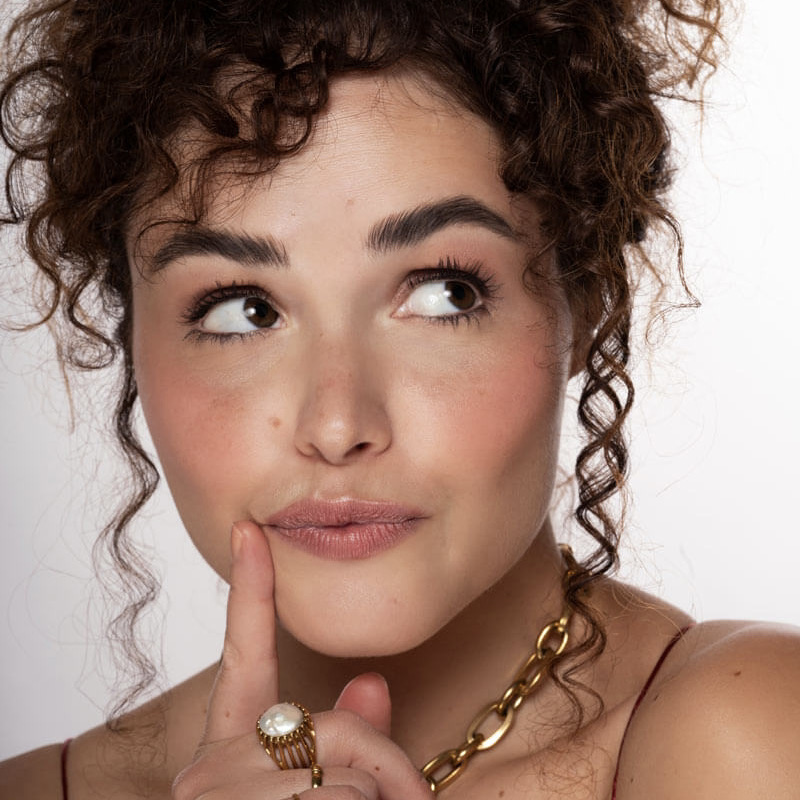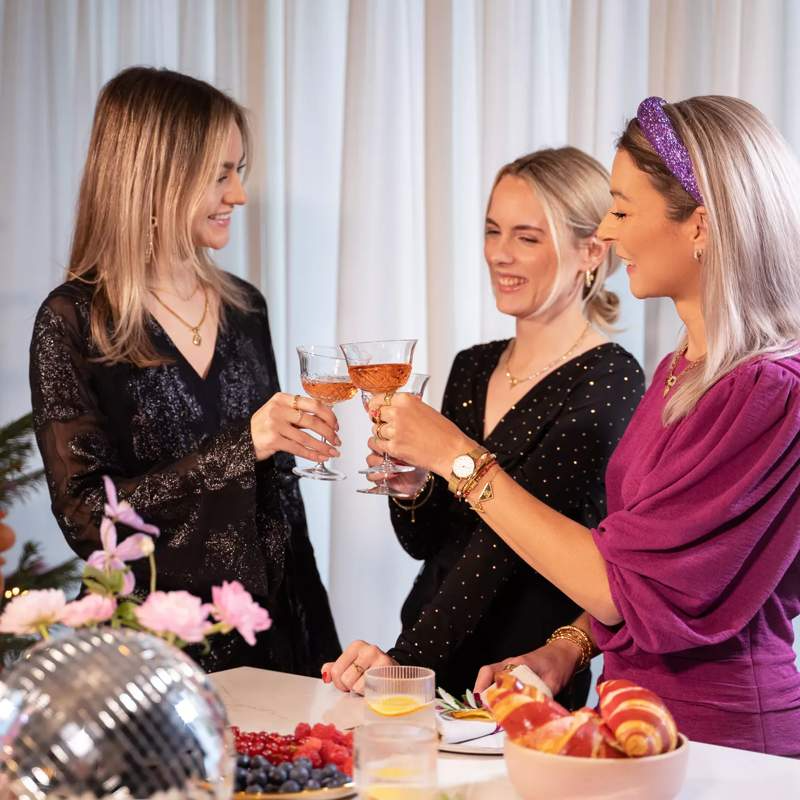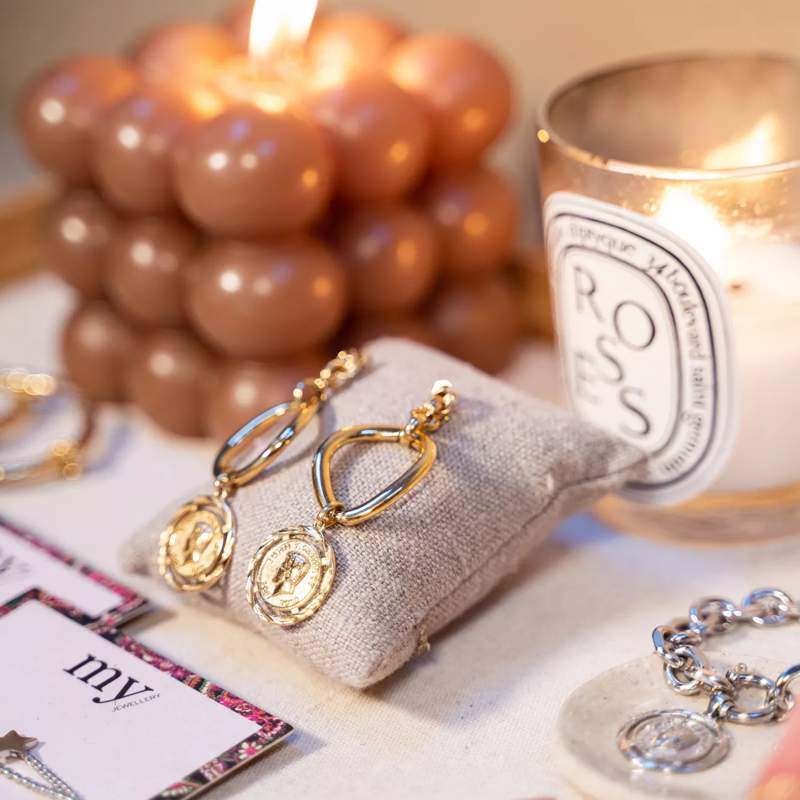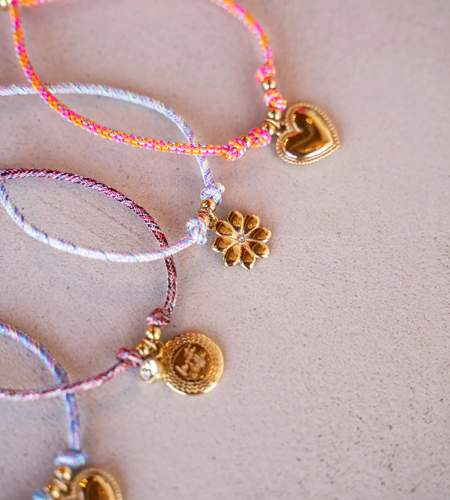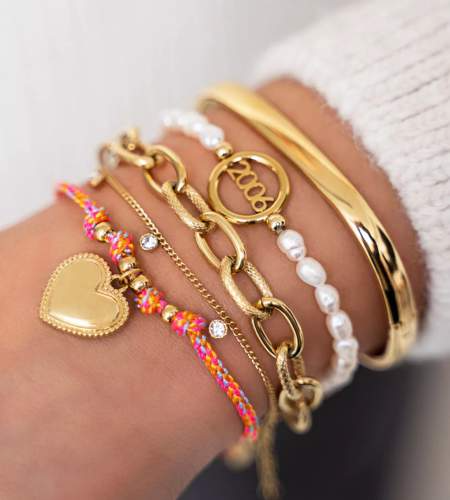 ---
---
What should I do on my Valentine's Day date?
---
These Valentine's ideas are sure to make your Valentine's Day 2023 completely unforgettable, but they do require your best efforts! Valentine's activities are becoming more and more popular, and what could be a better gift than memories that'll stay with you forever?! We've put together a list of our favourite romantic Valentine's Day 2023 ideas and activities to give you a little jolt in the right direction! So, which romantic V-day date will you go for?
---
"Memories to last a lifetime"
Valentine's Day date idea #1: breakfast in bed
---
Why not set the tone for the day, and begin V-day with a beautiful & delicious Valentine's breakfast in bed! A truly perfect Valentine's Day move, guaranteed to put your love in a good mood before the day has even started. Pop the bubbles, pour a Mimosa, make some waffles or pancakes and drizzle with lots of Maple syrup and fresh berries for the ultimate breakfast that's sure to be the key to your s/o's heart!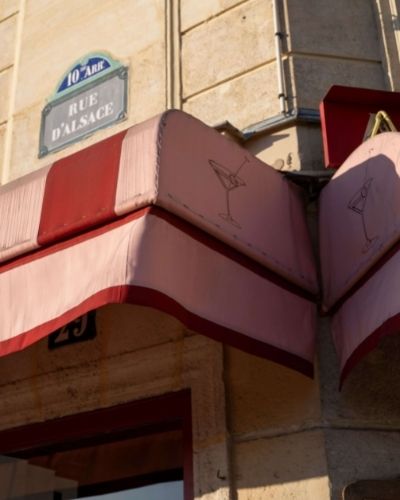 Valentine's Day date idea #2: road trip to the city of love
---
Oui, oui, Paris! What could be better than celebrating Valentine's Day 2023 in the City of Love? Well, if you ask us, absolutely nothing! Extend the Day of Love by a few days and hop in your car, the train or plane, and make your way towards the Seine. Most places in Europe will get you to Paris within a few hours, so no excuses! We say, take the plunge and head towards the Eiffel Tower and l'amour. Stay in a cute B&B, head into town and discover why it's called the city of love. A beautiful scenic boat tour down the Seine is the ultimate romantic date, while you'll experience the ultimate breath-taking kiss under the twinkly lights of the Eiffel Tower by night.
---
---
Valentine's Day date idea #3: movie drive-thru
---
Looking for the perfect Valentine's Day date a little closer to home? Head to an old-school drive thru cinema! Live out all of your American teen movie dreams, and experience a fun & unique date at the same time. Bring all of your favourite snacks and get cosy, because this is gonna be fun! We absolutely love this idea!
---
Valentine's Day date idea #4: trip down memory lane
---
Let's get lovey dovey! Let your inner romantic out, and recreate your first date. Allow this Valentine's Day 2023 date to take you back to the very beginning, when it all started. Go on that moonlit walk, have dinner at the restaurant, or rewatch the first movie you saw together. Trust us, this date is gonna be a huge success!
---
Valentine's Day date idea #5: candlelit dinner
---
The perfect way to end Valentine's Day 2022? It has to be a delicious & romantic candlelit dinner for two. Nothing more romantic than candlelight! Good food + romantic setting = Valentine's Day 2023 sorted!
---
How can I be romantic for Valentine's?
---
Surprising your love for Valentine's Day is as much a tradition as anything else plus it's super romantic. Classic gifts such as flowers, chocolate and cuddly toy teddies are sure to be as popular this year as any other, but if you're looking for a slightly more surprising Valentine's Day gift for her, we have you covered! Alternatively, use our Gift Finder for a fitting gift that's sure to be the perfect fit for your love. Happily single this Valentine's Day? Well, ever heard of Galentine's Day, our new favourite holiday of the year that's all about celebrating friendships?! This is the ultimate girl's day, celebrating your favourite gals!
When adding an Instagram post, make sure to add the empty colomn on the left to ensure that the post will be centred in the blog format. It's better to hide Instagram posts for the mobile version of the blog.
---
Get on the list & get inspired!
Sign up & get the latest updates