---
---
---
---
---
Valentine's gifts for wife or girlfriend | Surprise her on 14th Feb!
Valentine's Day is right around the corner, so if you've not done any Valentine's gift shopping for your girlfriend or wife just yet, what are you waiting for?! You're cutting it a bit close dude, though we totally respect your style for coming to our inspo page before hitting the shops! So, you're looking for the perfect Valentine's gifts for your wife or girlfriend? Look no further, cos our selection of Valentine's gifts for your wife or girlfriend is sure to elevate you to best boyfriend/hubby status on the 14th Feb!
31 Jan 2023| By Victoria Cowan
Read time: 3 min
---
---
Girly Valentine's gifts for your wife or girlfriend
---
At My Jewellery we do so love a girly moment, from our favourite colour (do you even need to ask?) to our love of a floral print, our style is ultra feminine and as such we're total suckers for Valentine's Day. The romance, the red & pink colour scheme, the roses and hearts everywhere…what's not to love?! Which leads us to gift idea number 1: heart jewellery! Nothing says I love you more than the symbol of love: a heart. While heart jewellery is the epitome of femininity our range of heart jewellery can also be styled in a cool and edgy way, making it the perfect choice for all kinds of women. Silver or gold, dainty or statement, our range of heart jewellery is complete with all kinds of options. Pile on the love with our heart shaped gift box and gift cards for the ultimate Valentine's Day love bomb!
---
---
Valentine's Day ideas | Celebrate the Day of Love
Valentine's Day gifts for yourself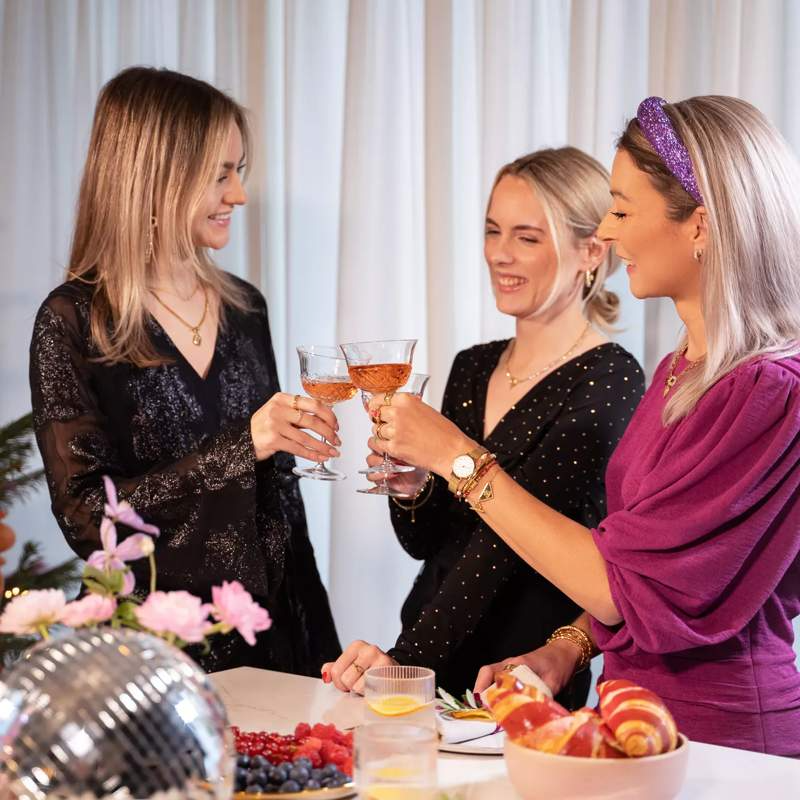 Galentine's Day | Celebrate your friendships
What to buy my wife to make her feel special?
---
Jewellery in all shapes and sizes is sure to make your s/o feel special, however, if you're looking to make it ultra personal you simply can't go wrong with a piece of meaningful engraved jewellery. Our range of engravable jewellery is timeless and high quality, which means your love can rock their engraved bracelet, necklace or earrings with as much love and confidence now as they will in 20 years! You can get up to 4 letters engraved on the piece and what those letters represent is entirely up to you. They could be your initials, the initials of your children, the abbreviation of your favourite quote or place you've visited, you name it, your wife or girlfriend will love it! Other meaningful pieces she's sure to love include Zodiac jewellery, Initial jewellery and Birth Flower jewellery, all of which leaves itself open to personal interpretation.
---
"Love is a game that two can play and both win"
---
Jewellery sets that make the perfect Valentine's gift
---
If you're looking to really spoil your wife/girlfriend this Valentine's Day a jewellery gift set seems like the perfect option. Eliminate the stress of having to choose between a bracelet, necklace or earrings, and simply go for the option that includes two of her favourite jewellery pieces. Each box looks beautiful and special as they are, so gifting your love will be a joy even before she opens it up to see the sparkle within, though the true surprise will be inside with a shimmering combination of bracelets, necklaces, earrings or rings in her favourite metal colour. Surprise her and yourself with the gifts inside our Love Heart gift box, or try before you buy with our gold glitter boxes, the contents of which you get to see beforehand. Adorned with love locks, pearls, charms or rhinestones, the choice is entirely yours when it comes to choosing the perfect Valentine's Day gifts for your wife or girlfriend.
---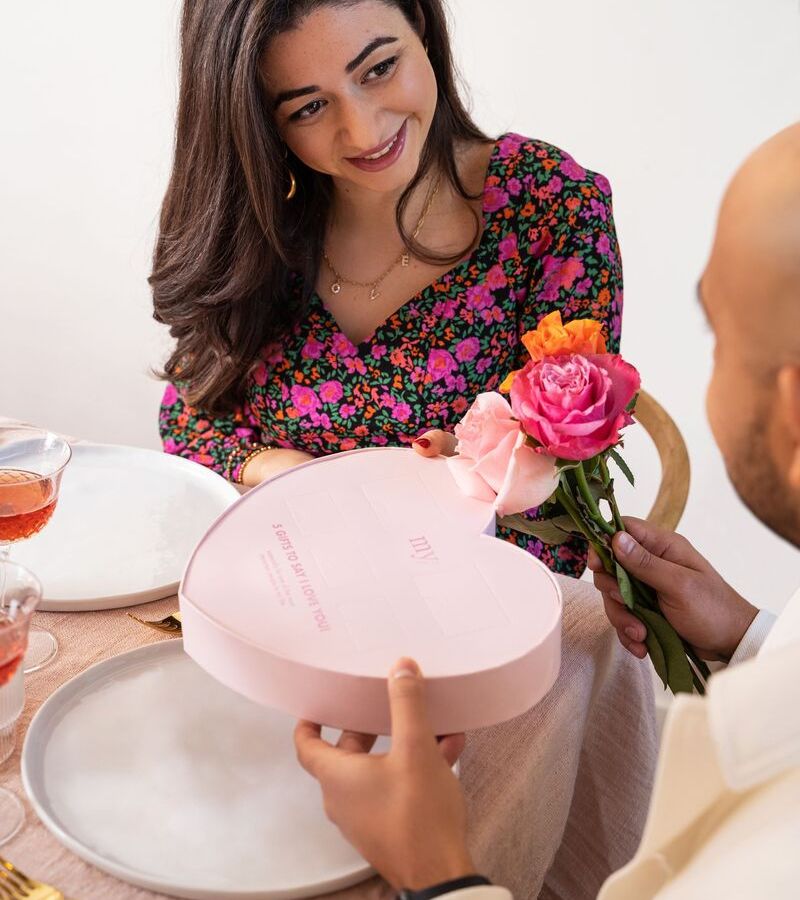 ---
Unique V-Day gifts for your wife or girlfriend
---
Let's be honest, every woman likes to show off her own individual style, whether that be with her hair style, her fashion sense or jewellery styling. At My Jewellery we encourage that individual style and offer unique pieces that will perfectly suit your unique love. Our Bold Spirit and Custom collections are full of unique jewellery pieces that truly represent her individuality and personal style. It's just up to you to find the pieces that best match your love's personality and vibe. It could be a special charm bracelet or our brightly coloured Amour pieces, alternatively a bohemian dream such as our toadstool pieces or vintage inspired cameo jewels might be the answer to your perfect Valentine's Day gifts for your wife or girlfriend quest!
Perfect Valentine's presents for your wife or girlfriend
---
If she isn't much of a jewellery kinda gal, we still have plenty of great options for Valentine's gifts for your wife or girlfriend! Go for practical winter appropriate gifts such as a luxurious scarf or warm beanie, we know you love how cute they look on your love! Or treat her to a cosy new sweater or co-ord set to help her survive cold winter days, think of it as a gift for yourself cos you'll no longer have to freeze after offering her your jacket when she, once again, chose style over comfort. Still not sure what will be the perfect Valentine's gift for your wife or girlfriend? Check out our gifts for her page where you're guaranteed to get all the inspo you'll need to find her the perfect gifts with which to spoil her this V-Day!
---
"Romance is the glamour which turns the dust of everyday life into a golden haze"
---
---
Get on the list & get inspired