---
---
---
---
How to celebrate Valentine's Week | A week of love
Valentine's Week a.k.a The 7 Days of Valentine is a week of celebrating love culminating in Valentine's Day on the 14th February. Seem excessive? Maybe a tad, but who can put a limit on love, and shouldn't we just embrace every opportunity to celebrate? If you're with us and seek to celebrate every moment, big or small, in life, then Valentine's week is for you! Keep reading for all the details on how to enjoy all that Valentine's week has to offer!
6 February 2023 | By Victoria Cowan
Read time: 5 min
---
What are the 7 Days of Valentine?
---
The 7 days of Valentine start on the 7th of February and is a week of celebrations leading up to Valentine's Day. Each day represents a different stage in your relationship and is symbolised with a different gift or act of love. So this Valentine's Week it's time to embrace the 7 days of love:
---
The 7 Days of Valentine's Week
---
7th February 2023 - Rose Day
---
As the name would suggest this is a day symbolised by roses, and as such a rose makes a perfect gift. Your rose colour choice is all important on this day! If you're looking to surprise your love with a rose to show them how much you love them, the obvious colour choice has to be red. But if you're simply looking to show your gratitude & appreciation to someone special, go for pink roses instead, friendship is signified by a yellow rose, and white roses are the rose of choice when you're about to propose to your love. If you like to think outside the box, our favourite way of surprising your fashion-conscious girl is to gift her rose or floral printed clothing! Such a fun and unexpected way of sticking to the Rose Day tradition but in a way that's as unique as your relationship. Floral printed skirts, rose red dresses, rose printed accessories, or even rose-scented perfumes, all are subtle and unexpected yet meaningful and surprising ways of sharing the rose love on the first day of Valentine's Week!
---
8th February 2023 - Propose Day
---
Now, just because this is proposal day doesn't necessarily mean you have to arrive at your partner's doorstep with an engagement ring (though, no one's stopping you if you are ready for that step!) Proposal day can also mean proposing the idea officially becoming bf/gf, or if you've secretly been harbouring a crush on someone now is the day to come out and say it! Today is the day to say what's in your heart, whatever the status of your relationship so far. So, why not surprise your potential match with an item of heart jewellery to really emphasise the love you feel.
---
---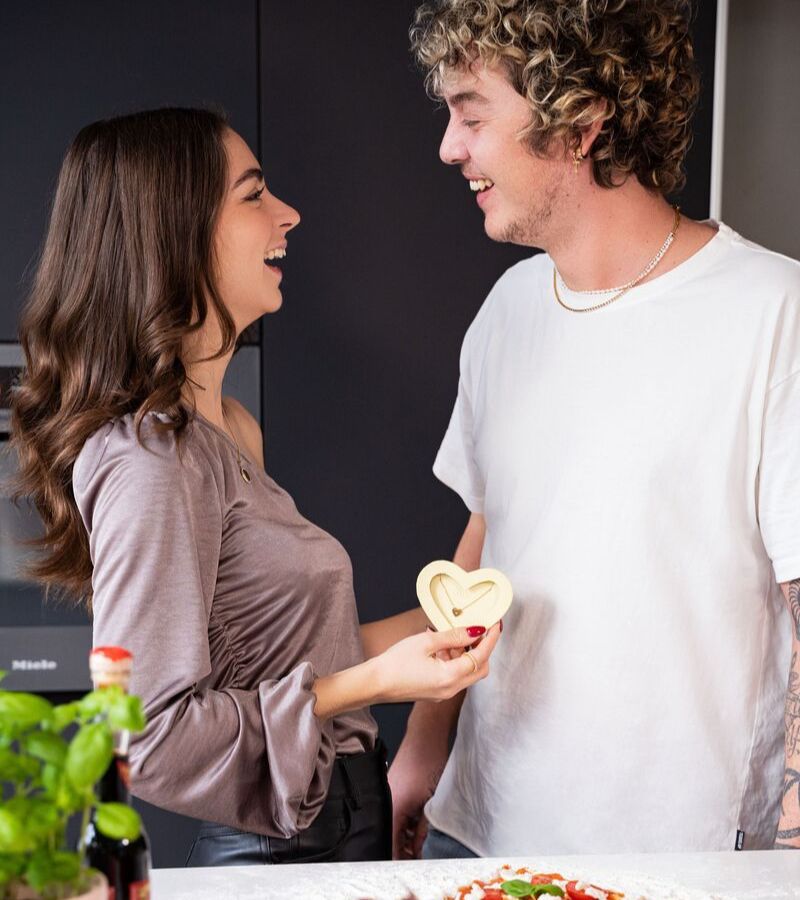 ---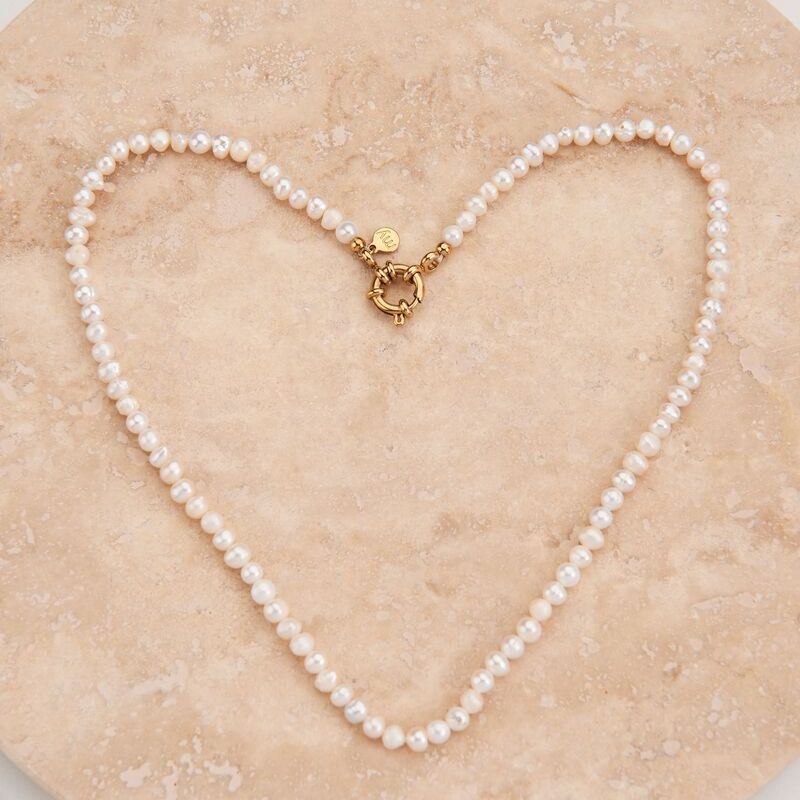 Valentine's Day Ideas | Celebrate the Day of Love
Galentine's Day | Celebrate your Friendships
Valentine's gifts for yourself | Because you deserve to be spoiled
A week of Valentine's Day love
---
9th February 2023 - Chocolate Day
---
Our favourite day! Who doesn't love a day dedicated to the sweetest treat on earth. Select your love's favourite chocolates and wrap them up in a pretty gift box. Then to make this sweet treat even sweeter, add a handwritten love note inside the box to make this a truly memorable treat. Chocolate Day is the sweetest day, and nothing tastes sweeter than her favourite chocolates paired with our sweetest range of jewellery, our Candy Couture collection. Full of sweet charms and colourful beading, these pieces are the perfect pairing with her box of bonbons.
---
10th February 2023 - Teddy Day
---
We're throwing you a slight curveball here, because Teddy Day is traditionally the day to gift your significant other a soft toy, but we're gonna wager a guess that your girl is more into the fashion sense of the word Teddy. Hence, why an on-trend teddy item is the way to go this Valentine's Week! From teddy hats to teddy gilets, teddy handbags to teddy coats, we've gone soft for teddy fabrics and we know she has too! Unexpected but totally up her alley, this is the way to a Valentine's Week homerun.
---
"Love is like the wind, you can't see it but you can feel it."
---
---
11th February 2023 - Promise Day
---
Promises are some of the most beautiful things you can share with someone you love, and the promise of caring for someone or choosing to spend your time with them is one of the most meaningful things you can do. Make your promise with a gorgeous piece of engraved jewellery that symbolises the date you met, or join your initials together on a piece of silver jewellery or gold jewellery that she can wear for years to come! Nothing says, I love you more than the promise of being with them forever.
---
12th February 2023 - Hug Day
---
This day marks a beautiful moment for all kinds of relationships! Hug Day is the day when it's time to show some affection for all the people you cherish. Hug your loved ones extra tight on Hug Day and really embrace this day of Valentine week.
---
---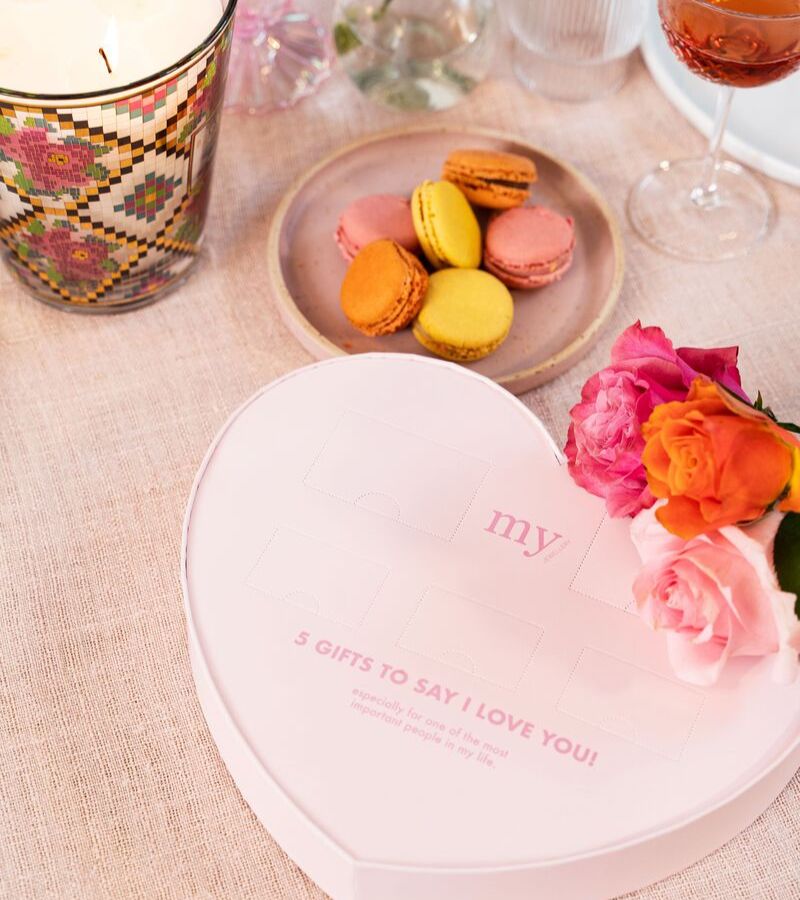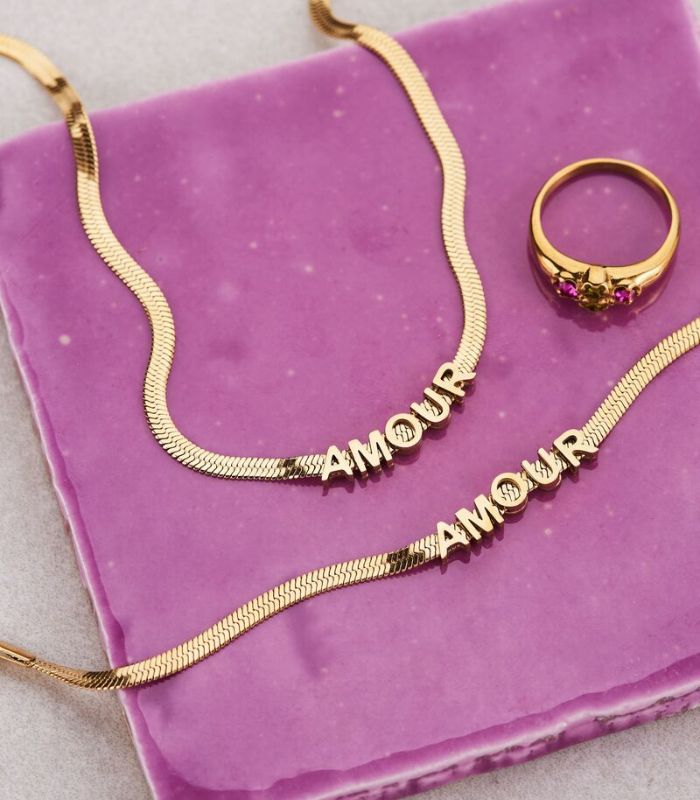 ---
Valentine's Week continues
---
13th February 2023 - Kiss Day
---
Say it with a kiss! Time to pucker up and get fresh (with the mouth spray) cos Kiss Day is upon us. There's no secret what this day is all about, it's about sealing your love and affection with a kiss (and perhaps a sweet kiss gift!) Necklaces, bracelets and earrings with lip charms are all super cute gift ideas that will really bring your kiss to life!
---
14th February 2023 - Valentine's Day
---
The day it's all been leading up to! It's time to get romantic and shower your love with affection, gifts and romance. Need some good Valentine's Ideas? Well, what about cooking her favourite meal and surprising her with a beautifully set dinner table. Set the mood with warm, flickering candles and colourful candle holders to really make it a dream romantic evening. If you're not much of a chef, or prefer to leave it up to the professionals, a reservation at her favourite restaurant is always a safe Valentine's Day bet too, as is surprising her with fun adventures such as go-karting, roller disco or kayaking. If you're really looking to push the boat out, a trip to Paris is top of every girl's romantic wish list! Although, she'll love a romantic brunch with French pastries and French hot chocolate just as much. If you're really at a loss for the perfect Valentine's gifts for your wife or girlfriend, then we're happy to help you with all the best inspo!
---
Why celebrate the Days of Love?
---
Why not celebrate them? Valentine's week is all about small and simple acts that can make a huge & positive impact on those you love. Giving someone a hug or a kiss doesn't cost anything, but there's some of the sweetest things you can do. Showing your love for someone in sweet, simple & unexpected ways is sometimes the ultimate act of love, which is why we're so here for Valentine's week. If however you want to add a special gift to the equation as well, no one's stopping you. Meaningful jewellery, or jewellery that perfectly represents your love's personality such as our Custom Charms, Zodiac, Initial and Birth Flowers collections will show your special person just how special they are to you this Valentine's Week! So, what do you think? Have we convinced you to give Valentine's Week a go? If we have, don't forget to share your most loving moments with us!
"I need you like a heart needs a beat."
---
---
Get on the list & get inspired!