---
---
---
Galentine's Day | Celebrate your friendships
Happy Galentine's Day! You'd be completely forgiven for having never heard of this fabulous, yet totally unofficial, holiday, but let us explain to you why we think it's simply the BEST fake holiday of the year!
6 January 2022 | By Victoria Cowan
Reading time: 6 minutes
---
Galentine's Day - Your new favourite day!
---
At My Jewellery we love to honour and embrace women and friendships, and Galentine's Day is the one day a year that is all about doing just that! So, if you feel like you want to put the spotlight on the friends who've stuck by you as romantic relationships came and went, the friendships you've slightly neglected in recent years (we hear ya! Adulting can be hard on all relationships), do you feel like you need an excuse to shower your besties with gifts and fun, or are you simply looking for another fun holiday to add to your events calendar, keep reading and we'll tell you all you need to know about your new favourite holiday: Galentine's Day!
---
---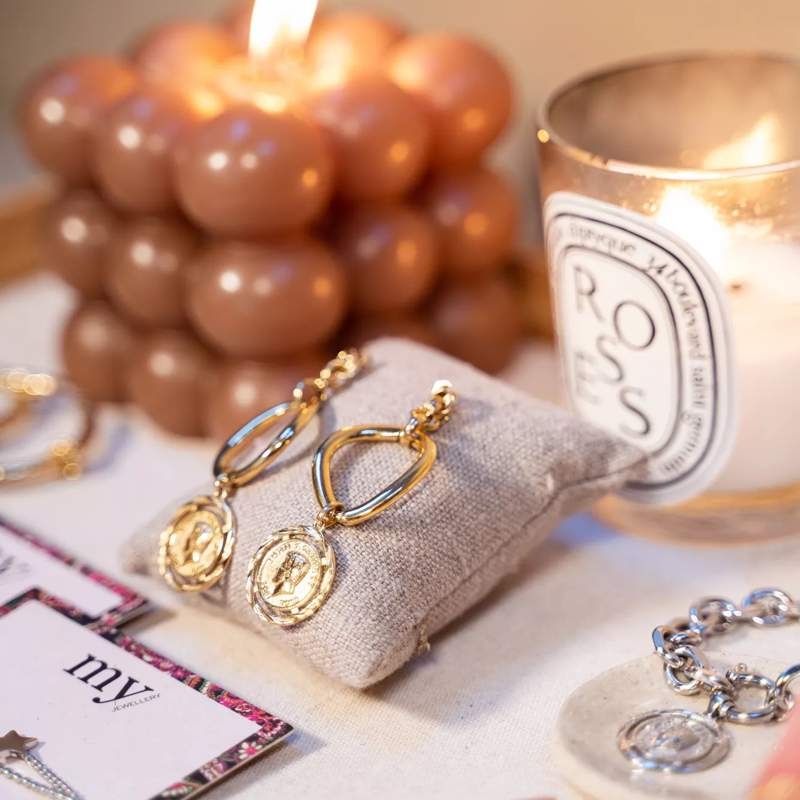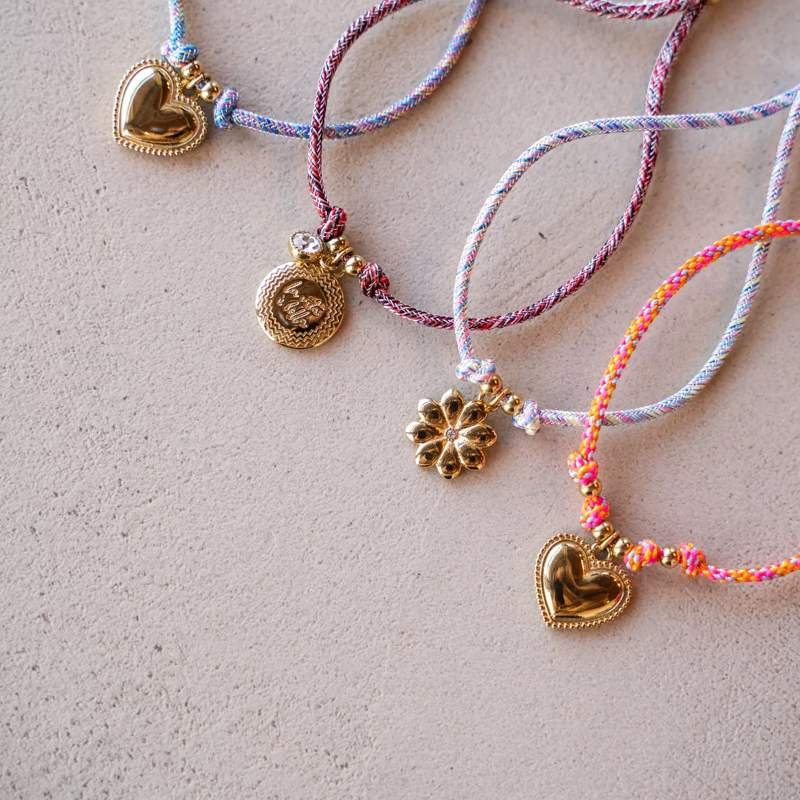 The best gifts for women under 10 euros
Trend alert! The Emily in Paris Look!
---
The thing we love most about Galentine's Day is that it was "invented" in 2010 by a fictional character called Leslie Knope on a cult-classic American tv-show called Parks & Recreation…yea, we hadn't heard of it either…BUT that doesn't mean we can't get on the bandwagon of a day that celebrates the magic that is (female) friendship! Galentine's Day is celebrated on the 13th February, the day before the big 1-4 of February, a.k.a Valentine's Day, V-Day, the day of love, or the "day that's often dreaded by singletons and under-pressure couples alike". And let's be honest, it's 2023, isn't it a little outdated to only have a day that celebrates romantic love?! Seems to us, that friendship love is just as important as romantic love! So we say, embrace the notion of Galentine's Day and get ready to celebrate friendship in all its forms, because yes, while the term gal might refer to girls, those aren't the only friendships to honor!
---
"February 14th Valentine's day is about romance but February 13th, Galentine's day, is about celebrating lady friends. It's wonderful and it should be a national holiday."
---
Galentine's Day 2023 ideas
---
There are so many great & fun ways to celebrate Galentine's Day, and yes, some of those ways do include the red & pink, sweet, glittery, over-the-top lovey dovey ways of Valentine's Day, (because why should singletons be excluded from all that celebratory cheesiness) but it really isn't all about that if you don't want it to be. At its beautiful core, Galentine's Day is about honouring friendships, whether that be with simple individual cards to say how much you love your friends, or a full on red & pink colour-schemed event with all of your best mates. Keep it completely traditional and stick to what Leslie did in the very first ever Galentine's Day and invite your friends round for a waffle brunch and bottomless mimosas, decorate the space with happy colours and bright flowers, and present them with some personal jewellery to really make it a Galentine's to remember.

Alternatively, go for a wine and cheese night and serve your besties' favourite wines, or a movie-night, where everyone chooses their fave movie, with a popcorn bar to make it even more special, make a reservation at your favourite restaurant, or simply invite a bunch of friends over, pop the bubbles and celebrate being in the same room with your favourites in true sparkling style. Above all, celebrate your Galentine's Day in the way that feels appropriate and right for your group of friends, because ultimately that's what it's all about!
---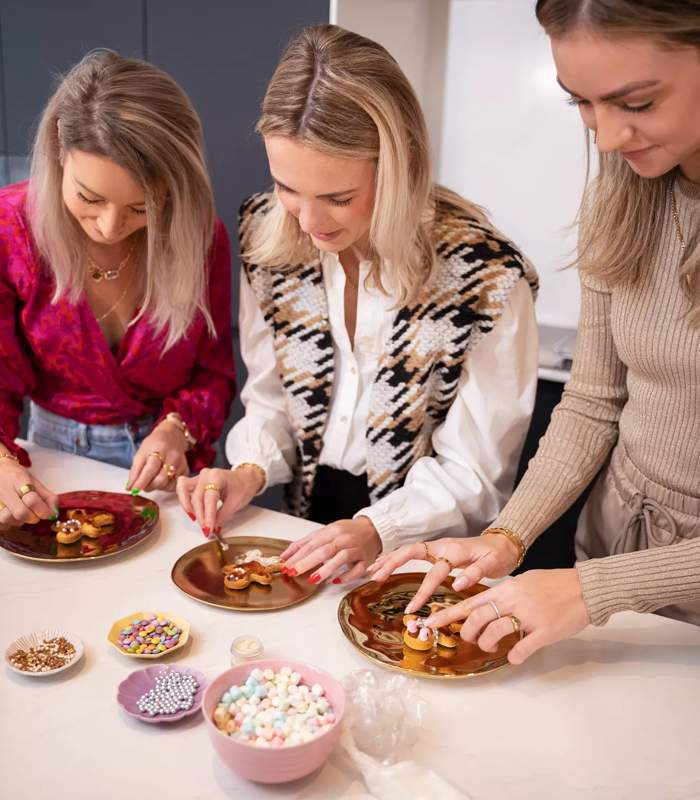 ---
Galentine's Day Gift Ideas
---
At its core, Galentine's Day is a day that encourages us to make time to spend with our friends. As we get older, everyone gets busier with life, work, family & hobbies, and sometimes coming together as a group of friends, where everyone is present, can be too much to ask (or take months of planning in advance!) So why not set 13th February as a date in all of your calendars to make time for your gals & pals! While this day encourages us to be together, let's be honest, a small gift or token of love for you friends wouldn't go unappreciated. Everyone, no matter their age, loves to feel acknowledged with pressies! Start with a fun or loving card, and then build from there. At My Jewellery we have an amazing selection of personalised gifts that would be perfect for your pals. A piece from our Zodiac collection is perfect for your witchy friends who love a bit of astrology, while a piece from our Equal collection is perfect for your favourite guys & gals. If your gals prefer to make a statement our Bold Spirit collection is the place to be or get each member of your sisterhood a personalised initial charm from our Initial Collection or a specially engraved piece of forever jewellery from Atelier My Jewellery. If you truly want to be connected to your best friends, our Forever Connected pieces are sure to leave a mark forever. Alternatively, check out our Valentine's Day gifts for a selection that would be equally appropriate for your besties on Galentine's Day! Of course, your friends probably won't be expecting anything, so even the smallest gesture will be a lovely surprise.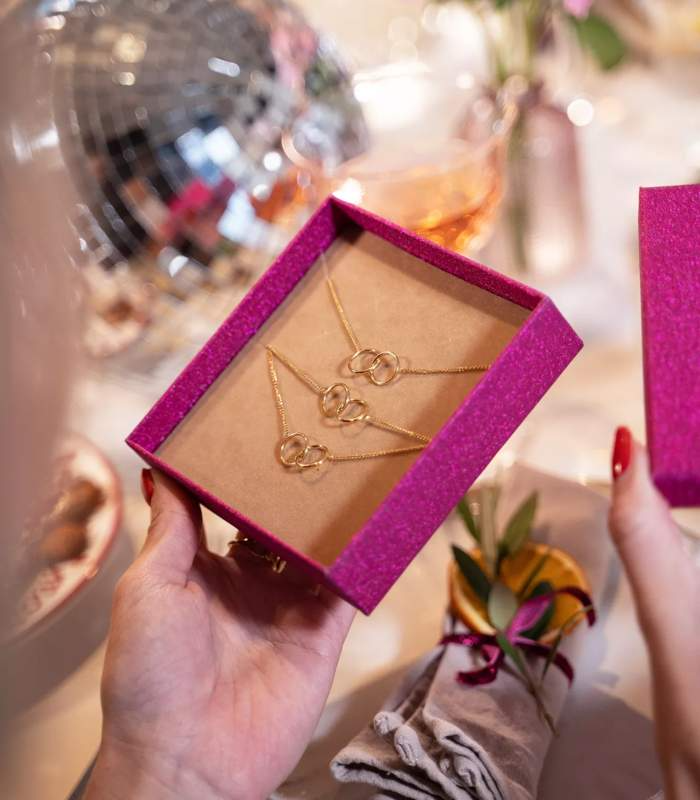 Ready to celebrate Galentine's Day?
---
So gather your gals & pals together, and celebrate Galentine's Day 2023. The only rule for Galentine's Day is you spend it together, no spouses, bfs/gfs, or significant others allowed. Is Galentine's corny? Yes. Is Galentine's cheesy? Hell yes! Are those things what make Galentine's day so great, oh yes!

Are you celebrating Galentine's Day in killer My Jewellery clothing, or gifting your besties a beautiful My Jewellery gift? Don't forget to tag us @myjewellery we want to celebrate with you!


---
"Maybe our girlfriends are our soulmates and guys are just people to have fun with"
---
Get on the list & get inspired!
Sign up & get the latest updates