---
---
Bikini trends
Yesss, summer is almost here babe! Time to hide those chunky sweaters to the back of the closet and bring back those ultimate summer treasures, including bikinis! We can't wait to spend those endless summer days at the beach or by the pool, literally dreamy. With the summer season fast approaching it's time to discover the biggest and best bikini trends for this year. Read on to find out our favourite trends and you'll be rocking your new on-trend swimwear before ya know it!
19 April 2022 | By Victoria Cowan
Read time: 4 mins
---
---
Colourful bikini trends
---
Looking to stand-out this summer? You need a colourful bikini! Colourful bikinis are all about those fresh, summer vibes and that's exactly what we want. Go for one bold colour or choose a multicoloured bikini that's bound to have all eyes on you. A bold & colourful bikini looks particularly special on girls with naturally darker skin tones or bronzed & tanned skin, as it will make your skin & bikini top!
---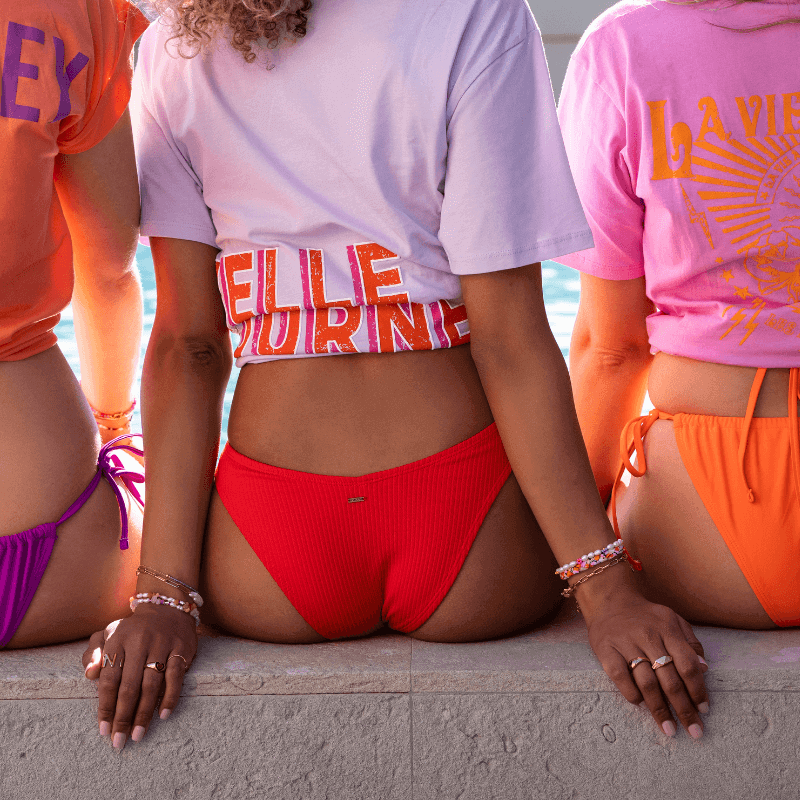 How to mix 'n match bikinis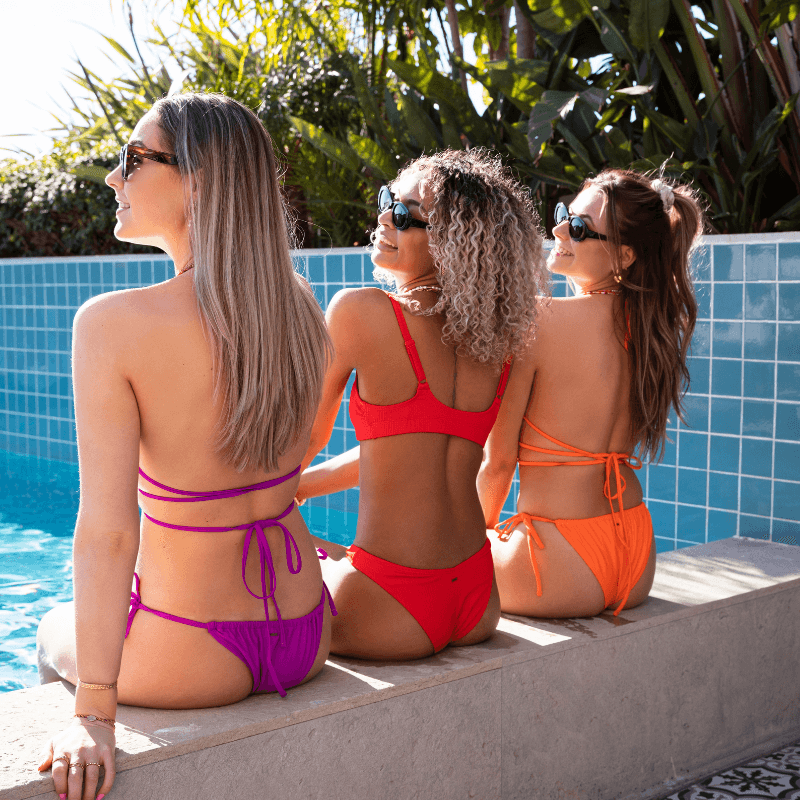 How to style triangle bikinis
Trend alert: Glitter bikini
---
Yes, yes, yes! Every woman loves a bit of glitz & glam, not just during the party season, but all year long! Glitter bikinis are the perfect item to add some glitter to your summer looks. So on-trend and so flattering, these glitter bikinis will make you sparkle on the beach this year! So, what are you waiting for? Go and find that glitter bikini that'll have you shining on the beach this summer!
---
"All bodies are bikini bodies"
"All bodies are bikini bodies"
---
Printed bikinis
---
We just can't seem to shake this bikini trend! Printed bikinis are and always will be super hot come summer! The IT prints for this year? Number 1 has gotta be the zebra print, this one has us going wild! Secondly? It's gotta be colourful, boho print bikinis. If there's one trend that will always have a special place in our hearts, it has to be bohemian printed bikinis. You'll always look on-trend in one of these!
---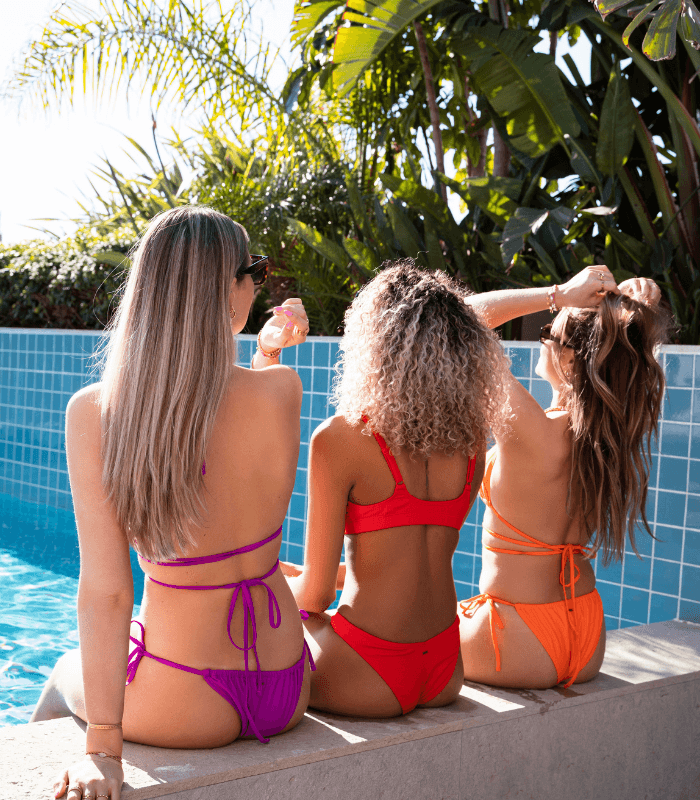 ---
Wrap bikini trends
---
A wrap bikini is always a good idea! Our wrap bikinis don't include closures at the back, instead you simply tie the top in your preferred style. The fun part of these bikinis is that you can wrap them around your waist multiple times to create your own individual wrap style, the perfect way to add a bit of spice and edge to your look! Trust us, this is a super fun style to include in your summer wardrobe!
---
Bikini with ruffles
---
Dresses, tops and ruffled blouses are a style favourite, so it's no surprise that ruffled bikinis have become totally hot too! Ruffles add a feminine, pretty and flirty look to your beachwear outfit that you're going to love. This is easily one of our favourite bikini trends for this summer!
---
Triangle bikini trends
---
The triangle bikini is unmissable in this list. My Jewellery offers a huge selection of triangle bikinis in various colours and prints, so there's always one you'll fall in love with. Looking for a bikini to really enhance all of your best assets? In that case, a triangle bikini has to be your go-to! Hello bikini body! Bored of the traditional triangle bikini? Don't be, simply follow our guide on different ways to style a triangle bikini and you'll discover so many fun & different ways to wear this traditional bikini style!
---
Bandeau bikinis
---
The bandeau bikini is super popular and we can't complain! It's the perfect top for those days when all you want is a simple bikini and a super even tan. Simply re-attach the straps to your top when you want to take a refreshing dip in the pool, so you know everything will stay in its right place when you jump in the water.
---
Mix & match bikinis
---
The IT trend of the moment has to be mix 'n match. This trend gives you the freedom to pair your favourite bikini tops and bikini bottoms without having to think about matching them. The perfect way to create your own custom bikini! Doesn't matter if you go for ruffles, prints, glitter or colourful bikinis, as long as you love the mix, you're good to go! The choice is entirely yours. Mix 'n match your favourite bikinis for the ultimate summer look.
Extra tip: swimsuits
---
P.s: if you're not a fan of bikinis, no worries! Swimsuits are just as hot this summer. So many different designs, colours and prints have given traditional swimsuits a beautiful glow up, so give them a go!
Get yourself summer ready! Which bikini trend will you be rocking? Don't forget to tag us on Instagram @myjewellery, cos we're super curious!
"Life is better in a bikini"
---
Subscribe & receive the latest updates