---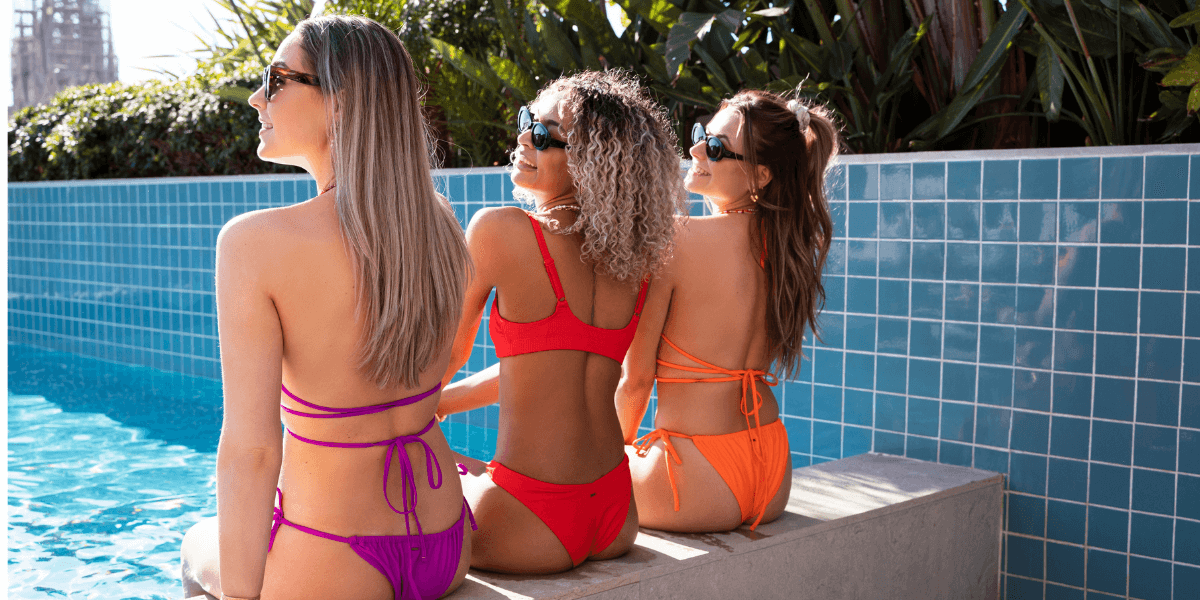 ---
---
Bikini tips 'n tricks
Ready to hit the beach in the most flattering and fun swimwear this summer? We feel ya! Just like you we're totally ready to tan ourselves on beautiful sandy beaches, salt in our hair & cocktails in hand. But, don't you just hate it when your fave bikini starts to look a bit ratty? I mean, we all just want to look amazing on the beach right?! Well, that's why we've come up with the ultimate list of tips 'n tricks on how to keep your bikinis and bathing suits looking their best. These tips on how to wash your swimwear are sure to keep them looking great for longer, because no one wants a hot pink bikini to look baby pink after just a couple of washes!
24 March 2022 | By Victoria Cowan
Read time: 4 mins
---
---
11 tips 'n tricks on washing your bikini
---
1. Always read the washing instructions on the label inside your bikini or bathing suit, and wash accordingly.
2. You might've seen the signs all around the pool, to shower before entering the pool, well turns out that's for good reason and one of those reasons is that it protects your swimwear from fading. Chlorine in pool water is what affects the colour & fabric of your bikini, so by showering with clean water your bikini will be wet and therefore protected from some of the chlorine. Win!

3. After a day of lazing about on the beach or by the pool it's important to rinse your bikini or bathing suit. After all, the sun, chlorine, salt and sand all contribute to your swimwear fading prematurely. So, when you're hitting that beautiful shower before your big night out - as we all do when on holiday - take your swimwear with you and give it a good rinse with water, avoid any chemical cleaning agents like shampoo or shower gel though, plain water is best in this case!
---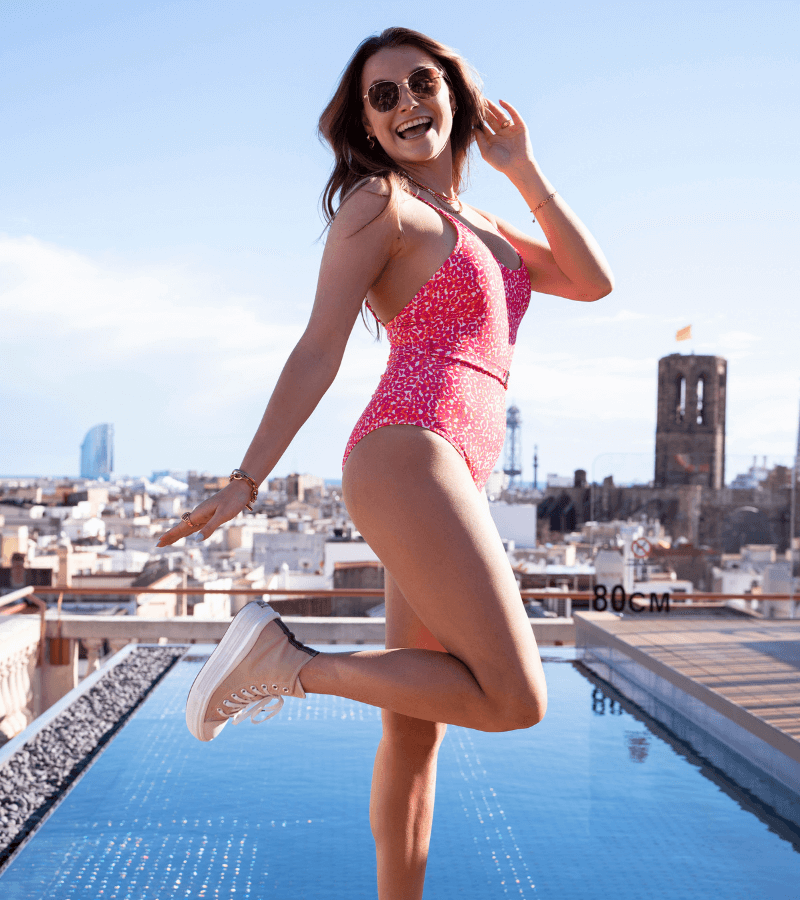 ---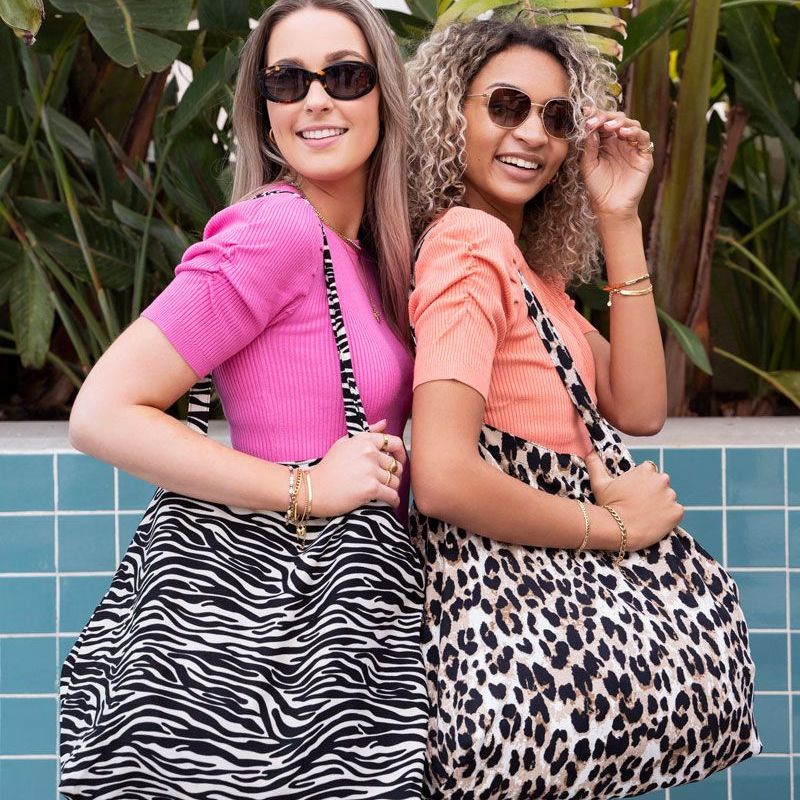 Weekend festival essentials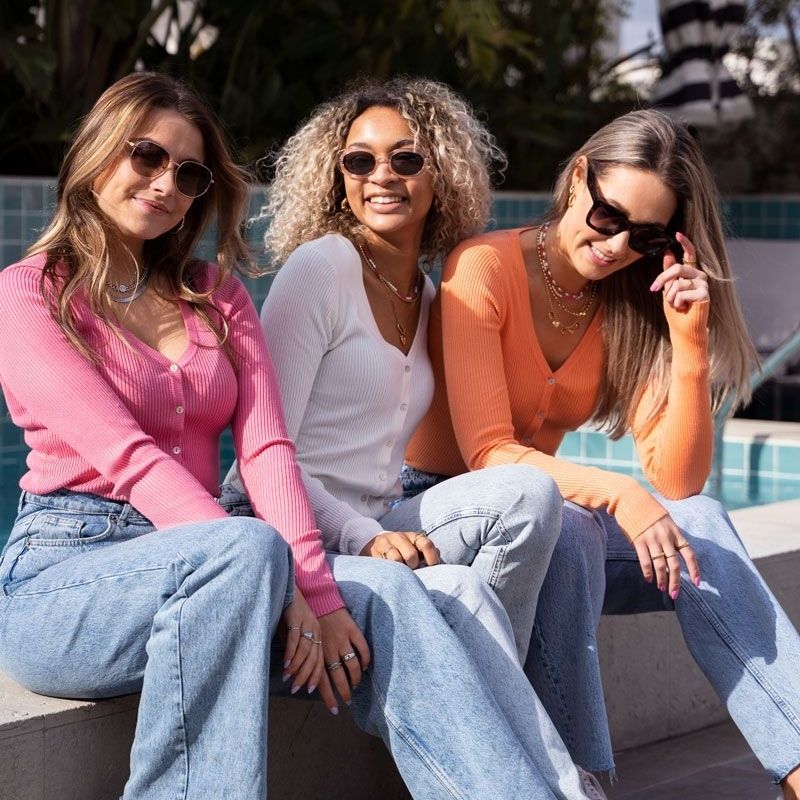 How to style a triangle bikini
---
4. Try to put your sunscreen on at least 30 mins before getting changed into your swimwear so that it's fully absorbed, because again, sunscreen can cause fading and discolouration.

5. Who doesn't love a day at a water park, it's literally the day when you can full-on feel like a child again(!) but slides are a big no-no for your bikinis and bathing suits. Obviously, we're not saying not to go to the water park on your holiday, but when you do wear an older bikini or swimwear so your favourite new swimwear set doesn't get instantly ruined.

6. Hand washing your bikinis and swimsuits is generally the best way to go. Use cold water and a laundry detergent for delicate wash to really keep your swimwear lookin' good! If you'd rather use a washing machine, make sure to use a laundry bag and put your washing machine to the hand wash setting.

7. Avoid using fabric softener because this can cause discolouration too.

8. Details such as beads and gems can damage your swimwear during the wash, so whenever possible, try to remove them before washing your suits.
---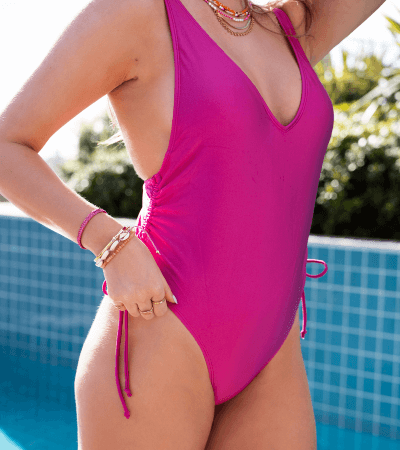 ---
9. Don't wring out your bikinis and swimsuits, sure we're all guilty of it because it speeds up the drying process, but wringing out your clothes will affect the elasticity of your swimwear and we definitely don't want that!

10. Again, in our quest to speed up the drying process of our favourite bikini, so we can wear it time and again, we might think to throw it into the tumble-dryer. Don't. The tumble-dryer will cause wear and tear and damage your swimwear too much. Instead, simply lay your swimwear on a flat surface and let it air-dry (preferably somewhere in the shade).

11.This one is easy: always wash your bikinis and swimsuits inside out.
---
---
Enjoy this blog? Subscribe & receive the latest updates