---
---
---
---
How to style maternity clothes?
You're pregnant, YES, that's so exciting! While pregnancy brings about so many happy developments, it can also be quite scary. So many things change during pregnancy, not least your body, and we can imagine it takes some serious getting used to. Suddenly, you need to start dressing for a changing body, and so the hunt for stylish maternity clothes begins. To help you out with that we've put together this guide on how to style maternity clothes so you can be pregnant & blooming while still feeling like yourself.
3 May 2022 | By Victoria Cowan, Read time: 4 mins
---
How to look on-trend in maternity clothes
---
The days of frumpy maternity clothes are long gone, thankfully! Instead, we've now got clothing items that can easily be worn as maternity clothes that are completely on-trend, from stretchy pants to wrap dresses and cool comfy wear to elegant long dresses! Rule number one when choosing maternity clothes is to make sure you'll be comfortable, so look for soft & stretchy fabrics, elasticated waistbands and/or flattering wrap styles that won't constrict your belly but instead will hug all of those beautiful changing curves. Check out our TikTok to see how some of our comfortable cool, fashion-forward dresses can be worn as maternity clothes as well!
---
On-trend maternity dresses
---
If you're looking for maternity dresses that'll make you look put together and on-trend, look no further than an elegant wrap dress. A wrap dress is the perfect maternity dress because it's loose enough to be comfortable, but the belt across the top of your tummy cinches the waist to create a lovely womanly shape whilst also highlighting that beautiful bump. Style it with a pair of knee high boots for an outfit that can take you straight from work to the bar for Friday afternoon post-work (alcohol-free) drinks with the team! If you'd prefer something a little more cosy & casual, an on-trend sweater dress is definitely one of the best maternity dresses to go for. These dresses tend to be oversized, which makes them ideal pregnancy clothes. The warm fabric also means they'll keep you warm during the colder months, which means you can finally end the hunt for Fall maternity dresses. Add a belt to accentuate your bump, and accessorise with lots of jewellery for a cool but casual look.
---
What size to buy for maternity clothes
---
Depending on the size you were before pregnancy, it's unnecessary to buy anything more than 1 or 2 sizes larger than your original size, particularly if these items are of a stretchy material. My Jewellery has some amazing pairs of flared trousers and joggers made of beautifully soft and stretchy fabric that would be ideal as maternity wear but can also act as transitional pieces for after your pregnancy when maternity clothes are no longer necessary. Finish off your look with accessories such as a cool pair of comfy shoes and delicate 925 Sterling Silver jewellery.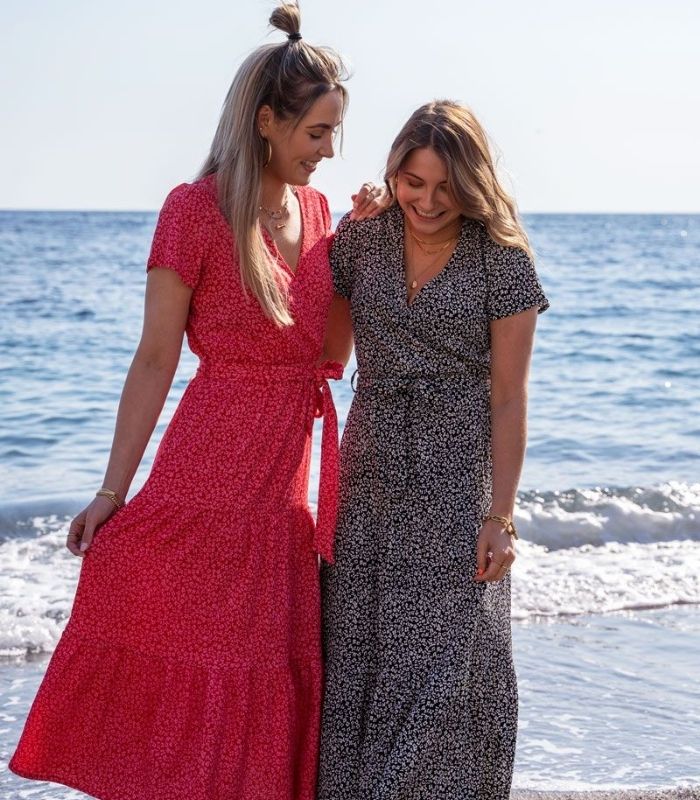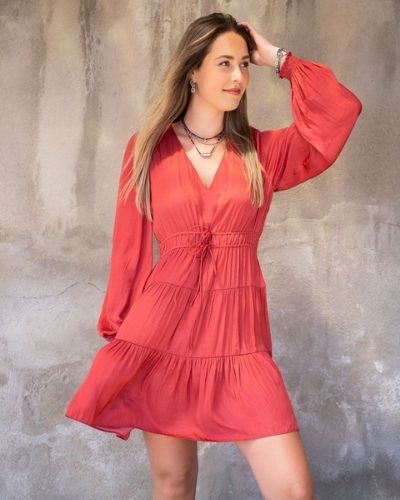 ---
Spring maternity dresses
---
While many women feel slightly uncomfortable in their changing pregnancy body, we hope to show you there are plenty of options for fashionable maternity wear that'll make you feel confident and beautiful. After all, your body is doing something amazing and you deserve to feel incredible in your maternity clothes throughout your pregnancy! Spring might just be the best time to be pregnant, not too hot and not too cold outside, with plenty of amazing on-trend maternity dresses options in the most amazing colours, the options for maternity wear are basically endless. We love rust coloured printed long dresses for a pop of colour in your maternity wear, and obviously a good coat or blazer is the ultimate in spring dressing which is bound to complete your pregnancy outfit.
---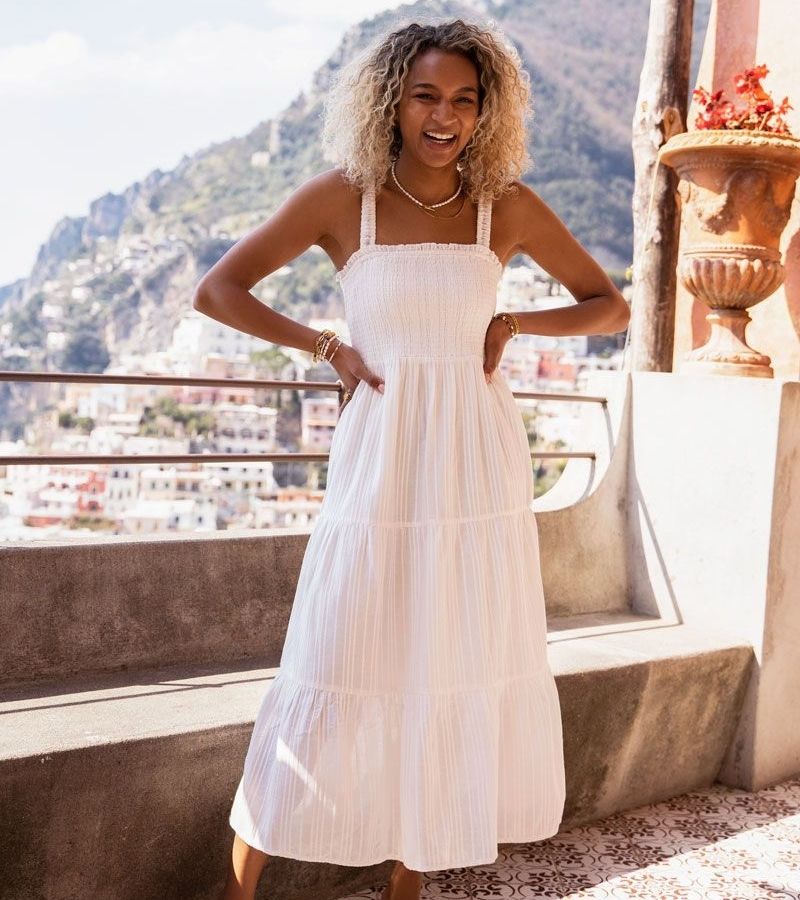 ---
Accessorise your maternity outfit
---
Now you've got the maternity outfit sorted, it's time to think about accessorising that maternity look! From pearl necklaces to a banging pair of boots, and the perfect bag or purse for all of your daily essentials, we have you covered. Get ready to be the most on-trend mummy-to-be with these ultimate accessories for your maternity outfit.
Enjoy this blog? Subscribe & receive the latest updates