---
---
---
---
What does your zodiac sign say about your fashion style?

Ever wondered what your fashion style is? Or indeed why you dress a certain way? Well, it turns out your zodiac sign could actually explain some of your fashion & style choices! From colours that certain zodiacs are always drawn towards to certain style aesthetics that characterise your star sign, there are tonnes of subliminal messages related to your zodiac sign in the way you dress. So, if you want to find out once and for all what your zodiac sign says about your fashion style, you've come to the right place! Time to discover the hidden secrets of your star sign that you never knew existed.
4 August 2022 | By Victoria Cowan
Read time: 6 min
---
---
What your zodiac says about your personal style
---
Aries - Bold & Confident

Colours - Red, blue & green
Famous Aries - Reese Witherspoon, Sarah Jessica Parker, Lady Gaga
We all know Aries as one of the most confident of all the signs, and their fashion choices prove just that. Arians love to stand out from the crowd - hello, Lady Gaga(!) - which is why they love bold colours such as red and blue, and appreciate statement accessories and jewellery as well. Aries like to reflect their inner confidence through their outer appearance, so for everyday wear they'll favour a cool and stylish look, usually nudging towards urban chic, a power woman suit or a cool athleisure sportswear look with the most on-sneakers would be their go-to daytime fit. Meanwhile, for a night out on the town, expect an Aries to go all out in a sleek and sexy look that perfectly reflects their vibrant personality, think a sexy black dress with statement heels, a sleek ponytail and striking eyeliner, oh and obviously a touch of their favourite shade of red on their lips.
---
Taurus - Classy & Down-to-earth

Colours - Grey, rust, beige, black
Famous Taureans - Gigi Hadid, Adele, Lizzo
Taureans tend to be your most reliable friends, they will also probably be the most practical dressers in your friend group, but that doesn't mean they ain't got style! Taurus possess an innate ability to make every look their own, even if it's based around otherwise 'simple basics'. This earth sign loves natural fabrics and textures, and will gravitate towards earth tones and neutrals. Taurean fashionistas like to stand out in linen suits and silk dresses and skirts, basically anything that will feel nice to touch and is comfortable to wear, but looks high-end. That's right, Taurus love timeless pieces that stand the test of time, and will happily pay more for good quality, which is why Taurians always look so damn good!
---
Gemini - Bold risk-takers

Colours - Anything goes
Famous Gemini - Heidi Klum, Mary-Kate & Ashley Olsen, Helena Bonham Carter
Geminis are the risk-takers! When it comes to fashion, you don't know from one day to the next what a Gemini will be wearing. Super daring and always ready to change things up, Geminis really reflect their dual personality in their changeable fashion sense, one day they'll be all about vintage basics and the next they'll turn up looking totally overdressed for the occasion and yet, somehow, completely managing to pull it off! Eccentric & vibrant, Geminis tend to veer towards bright colours, crazy prints and unusual accessories to really create a look that's totally their own. They're happy fashionistas, whose experimentation with style is both inspiring and baffling to many other zodiacs.
---
Cancer - Elegant & Romantic

Colours - White, navy, black, grey, beige
Famous Cancerians - Selena Gomez, Khloe Kardashian, Margot Robbie
Cancerians are sensitive, emotional and caring, and that romantic personality is represented in a crab's love of vintage fashion and timeless classics. This star sign doesn't necessarily want to stand-out for their dress sense, instead Cancerians love to dress for success and their refined, elevated and classic style is sure to get them there! They work hard for their success, so they aren't afraid to flaunt it with luxury brands and high-end accessories, and as such, they will also take every opportunity they can to dress up. A great blazer and well-cut pair of pants with a pretty blouse or simple white t-shirt is a Cancer's favourite uniform. Afterall, you never know what career opportunity might come your way, and you better be dressed for the occasion!
---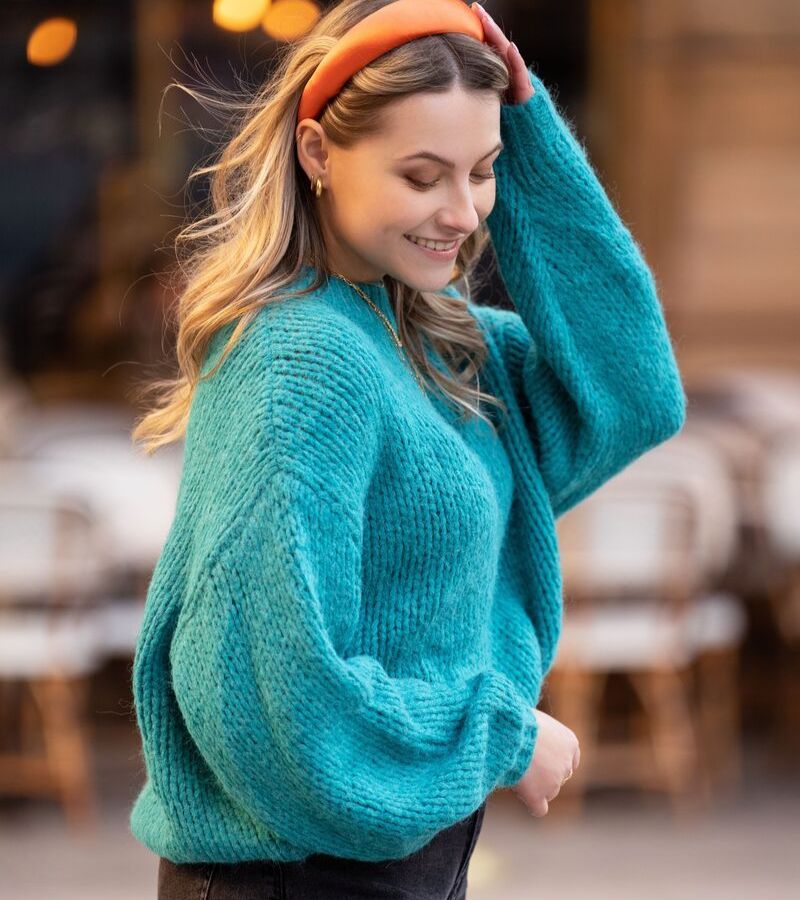 ---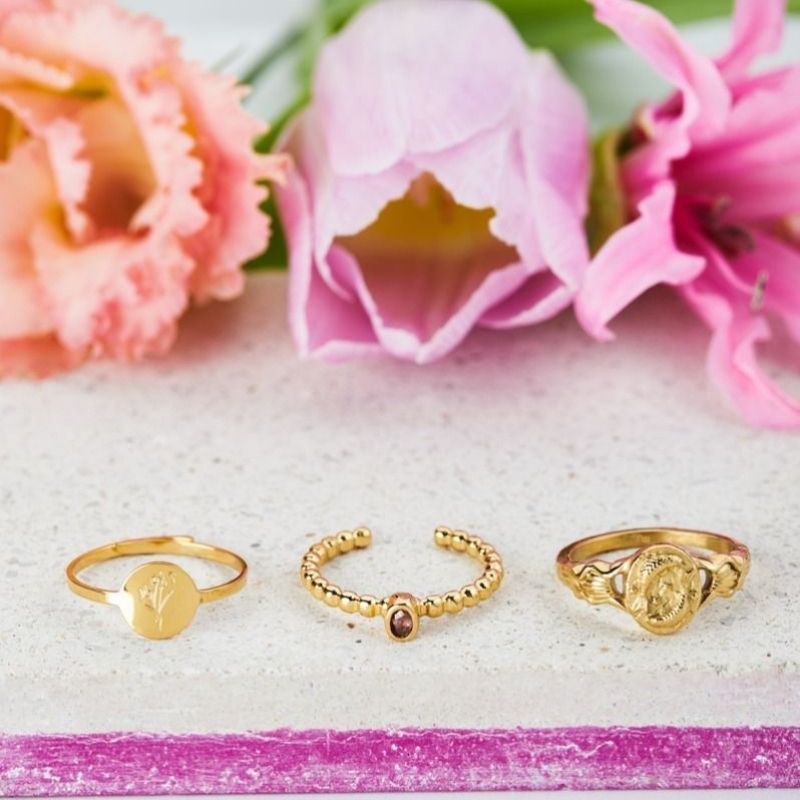 The special meaning behind your birth flower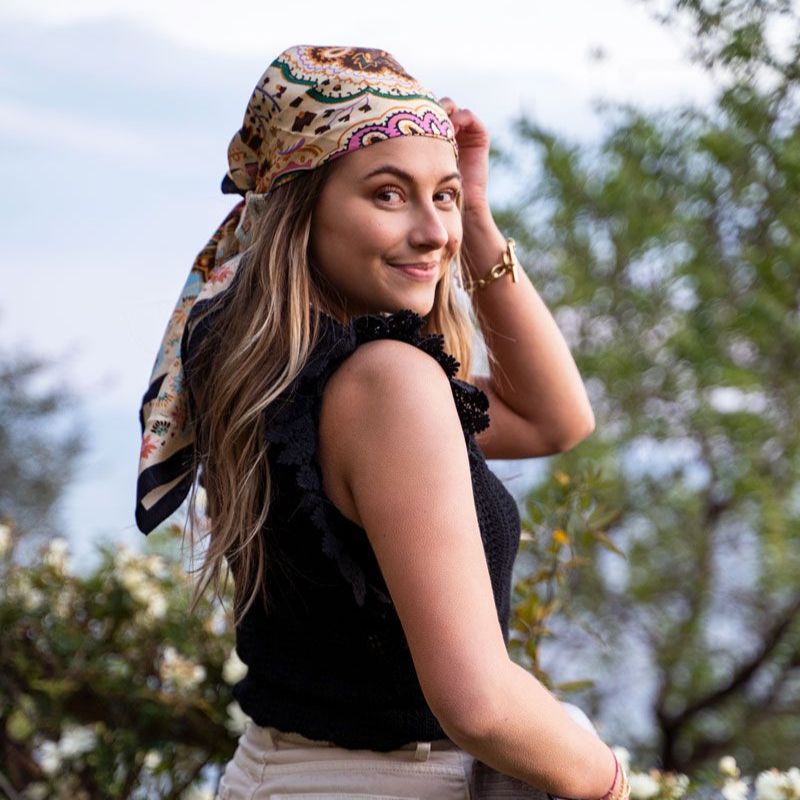 Concert outfit inspiration | what to wear to a gig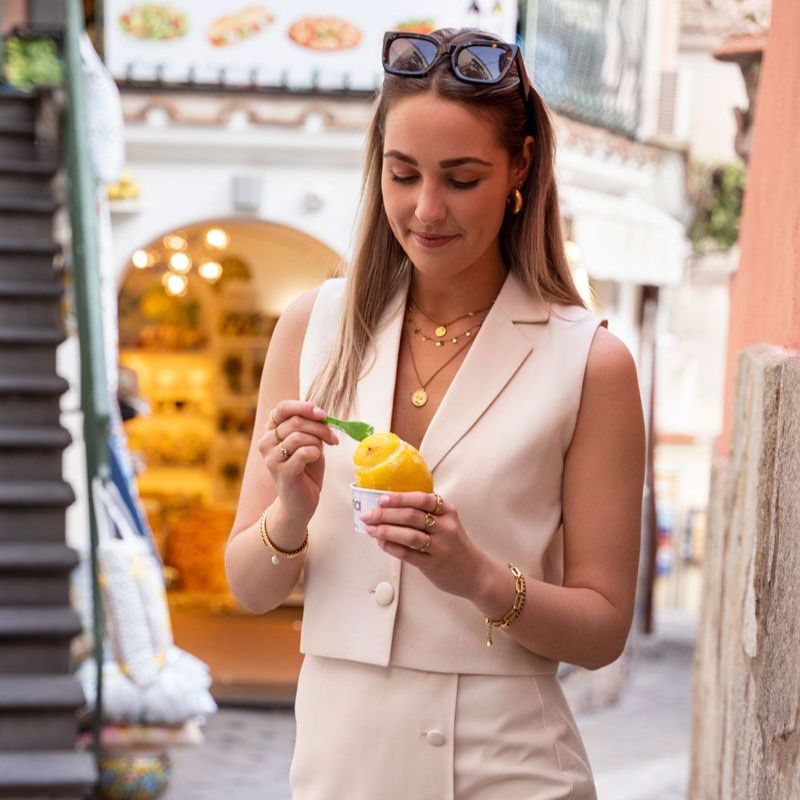 Summer chic - how to get the look
---
Leo - On-trend & Confident

Colours - Orange, beige, yellow, red, gold
Famous Leos - Jennifer Lopez, Charlize Theron, Jennifer Lawrence
Unsurprisingly, the Leo zodiac loves to be dramatic and go big when it comes to style. Oversized gold jewellery, bold yet natural colours, and luxury items are staples of the Leo's fashion style. Leos are innately confident, proud and vibrant, with a zest for life that makes them super loveable. So, when it comes to their style, you can't help but fall in love with their daring styling, choice of dramatic hues and on-trend pieces. When it comes to style, like in life, Leos want to be the head of the tribe, and there's no denying that their fashion choices put them firmly as the leader of the pack.
---
Virgo - Understated style queen

Colours - Blue, black, white, burgundy, ivory
Famous Virgos - Zendaya, Blake Lively, Sydney Sweeney, Lili Reinart
You know the perfectionist of the zodiacs is gonna have great, yet understated, style! Polished and tailored, Virgos love to look effortlessly put-together. But, as always, Virgos can be quite picky too, so they won't just go for any fashion fad just because it's trending, instead they'll consider their options and put together an outfit that is completely them on that day. Virgos are understated style chameleons, so despite knowing what they want, they're not afraid to try out new things too. Though a classic, minimalist and tailored look is definitely the go-to!
---
Libra - Balanced & Romantic

Colours- Black, dark purple, turquoise, pink
Famous Libras - Hillary Duff, Gwen Stefani, Cardi B.
Libras are big fashion fans! Romantics at heart, Libras tend to go for romantic fabrics like silk, lace, velvet and chiffon in feminine silhouettes in deep and luxurious colours. You'll easily notice a Libra for their effortless femininity and real style, without being too out-there. But don't think this artistic sign is all about the girliness, because she also knows how to bring the edge. Libras need balance and beauty in their lives so expect them to accessorise their outfits with leather, studs and chunky chain jewellery details, bringing that perfect equilibrium between hard and soft that this star sign is known for into their fashion style!
---
"We need not feel ashamed of flirting with the zodiac. The zodiac is well worth flirting with"
---
Scorpio - Dramatic & Seductive

Colours - Burgundy, black, dark green
Famous Scorpios - Katy Perry, Emma Stone, Anne Hathaway
Scorpios are known for being seductive, sexy and mysterious. They are also one of the bravest signs in the zodiac so they're not afraid to experiment with their style and try out new things and go for something dramatic. However, they also tend to be creatures of habit, so will easily revert back to their signature look whenever they feel like it. Signatures for a Scorpio will likely include leather pants, big dark sunglasses (they're all about keeping the mystery alive, remember!) and a favourite pair of boots. Finally, passionate and envious Scorpios can be loyal to a fault, so once they've found an item they like, they'll most likely get it in every colour and make it into a signature look!
---
Sagitarius - Free & Positive

Colours - Yellow, orange, red, pink, lilac
Famous Sagittarians: Miley Cyrus, Sarah Hyland, Zoe Kravitz
Sagittarians love spontaneity and freedom, they're adventure seekers with a fun and flirty attitude to life, so it stands to reason that they love a bit of colour when it comes to their personal style. Sagittarians know how to combine bright colours like no other, and manage to create looks that are both effortless and super fun! Still, their adventurous side and wanderlust spirit means that Sagittarians will always favour comfort over trends, because they know they'll need to be able to run, jump, travel & adventure in whatever they wear. Colourful athleisure and casual basics are a Sags go-to, but they'll always manage to add a flirty edge with their choice of accessories and colourful jewellery, like beaded bracelets.
---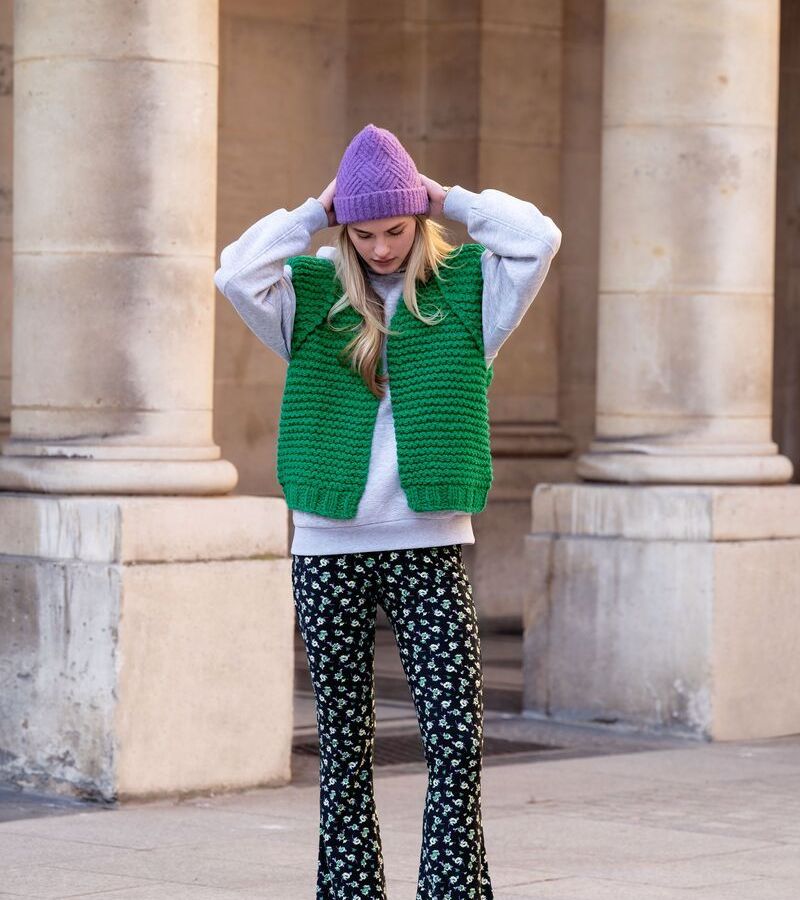 ---
---
Capricorn - Luxurious & Sophisticated

Colours - Navy, black, grey, brown
Famous Capricorns - Ellie Goulding, Kate Middleton
Capricorns are serious, grounded and always approach everything in life methodically, so too their fashion style. You won't see anything too out-there in a Cap's wardrobe because they prefer a more classic look, but you will see that everything they own is well-made, well-fitted and, excellent quality. Capricorns are highly ambitious but not materialistic, so while they know their outward appearance is important to get them where they want to be in life, they also don't value anything too meaningless or frivolous. Their outfits are always considered & professional and in terms of jewellery they love pieces that are meaningful, durable, timeless and high-quality. Give a Cap a personalised piece of initial jewellery, or other meaningful jewellery, and they'll never take it off.
---
Aquarius - Original & Edgy

Colours - Anything bright & different
Famous Aquarians - Harry Styles, Emma Roberts, Elizabeth Olsen
Aquarians absolutely love fashion! And you probably love everything an Aquarian puts together, because their creativity, originality and fearlessness means they always look amazing! Aquarians love a quirky look so whilst they know about and appreciate current trends, they will also often pull from the 60s, 70s and 80s for style inspiration. No signature look here, because Aquarians love to mix and match their outfits, and break all the fashion rules in the process. Even if they're in a uniform, Aquarians will always find some way of giving it a unique twist, because that's what these independent and unconventional zodiacs do. When it comes to their style, nothing is too bright, bold or crazy for an Aquarius. As long as they can show off their eccentric and rebellious side an Aquarius will wear vivid colours, crazy prints, statement earrings and all of the accessories they can find. Hey, Harry, we see you here!
---
Pisces - Dreamy & Romantic

Colours - Lilac, pale blue, white, cream, sea foam green
Famous Pisces - Rihanna, Millie Bobby Brown, Dakota Fanning
Pisces are the dreamers in the zodiac, so naturally, their sense of style reflects that. They love flowy fabrics, romantic designs and shimmering rhinestone jewels in gorgeous soft pastel shades, to really enhance their dreamy personality. Their sense of style is closely linked to their desire for artistic expression, which is why Pisces don't necessarily stick to trends or one signature style, instead they let themselves be ruled by their heart and their emotion when choosing their look for the day. One thing is for sure though, Pisces absolutely adore jewellery, and they'll often adorn themselves in layers of necklaces, rings, bracelets and earrings preferably with gemstones or personal meanings behind them. Pisces know how to cast a spell on everyone, so while their style doesn't necessarily follow all the rules or trends, they manage to look eye-catching and creative to everyone they meet.
"To see the world in a way that is different than the way everyone else sees it is pure genius."
---
Get on the list & get inspired!
Sign up & get the latest updates