---
---
---
---
---
Christmas Day outfit ideas | What to wear on Xmas Day
If you find yourself asking the same question every year: What Christmas Day outfit to wear? hoping for one simple answer, we're here to break it to you, there is no easy fix. Your Christmas Day outfit depends on a myriad of factors, not least of which is the type of Christmas Day you celebrate. Some might be gearing up for a full day of feasting on the couch in which case a lil stretchy fit might be wise, whilst others are looking for the ultimate sparkle as they look forward to a festive and fancy restaurant-worthy 5-course meal. Whatever your version of Christmas Day, whether you're lounging, dining or feeling extra sparkly, these Christmas Day outfit ideas will help you feel festive AF.
12 December 2022 | By Victoria Cowan
Read time: 3 min
---
What should I wear for Christmas dinner?
---
Christmas dinner is all about the food! There's no room for constrictive outfits here, ladies! So, first up on the Christmas Day outfit wish list? It has to be a pair of comfortable, stretchy and super flattering flares. Flares work for just about every body type and occasion as they can be dressed down and up, depending on the style you're going for. Add a little festive flair with sparkly flared pants, or keep things low key yet stylish in animal print. A party top will add Christmas cheer to any Christmas Day outfit, while an oversized cardigan and t-shirt combo is the ultimate in casual Christmas Day dressing. While your clothing needs to be nice and roomy to accommodate all the unapologetic eating and drinking you'll be enjoying on Christmas Day, there's no such constrictions for your jewellery choices. So, this is where you can really shine and bring the sparkle to the dinner table. Go for rhinestone jewellery and party jewellery to really set yourself apart from the crowd. Some fun hair accessories will also set your Christmas Day outfit look alight, so look no further than a funky sparkling headband, afterall, every Christmas needs an angel!
---
---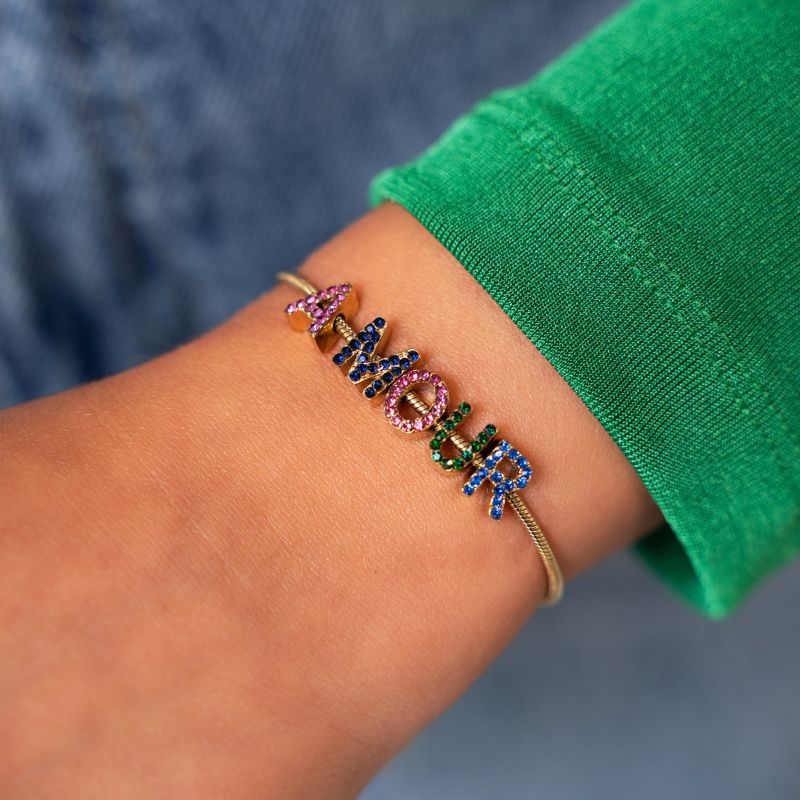 Christmas ideas | unique way to celebrate the festive season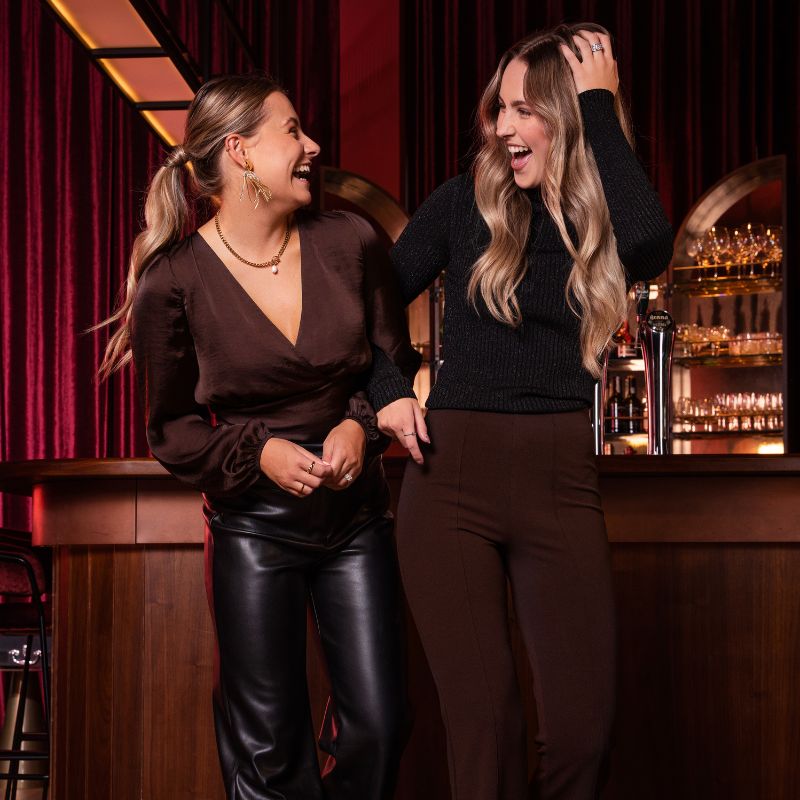 How to host an epic Friendsmas party!
What do you wear on Christmas Day casual?
---
When it comes to casual Christmas Day outfits there's definitely varying degrees of casualness. For some a fun Christmas pj party is where it's at, whilst others love nothing more than rocking up to Christmas lunch in their go-to Christmas sweater, the cheesier the better! When it comes to Christmas Day casual outfits we're all about comfort with a smattering of style. Think comfortable winter sweater and party skirt combos, wrap dresses that have a little give, and t-shirts paired with blazers and jeans. Minimalist jewellery and a fresh beauty look are all you need to complete your casual Christmas Day outfit.
---
"It doesn't matter what anyone else thinks, as long as you love your outfit!"
---
Is it okay to wear black on Christmas?
---
Is it okay to wear black on Christmas is like asking if it's okay to have another post-Christmas dinner glass of Bailey's….the answer is always yes! Black is the ultimate classy colour which looks amazing in all its iterations, from sequined black wrap dresses, to sparkling black glitter tops, classy black jumpsuits to stylish black women's suits, and every black item in between! Black Christmas Day outfits always act as the perfect base for amazing accessories, statement makeup looks and sparkling jewellery too. We're thinking a Christmas makeup look of classic cat-eye liner and red lips would look amazing with your all-black outfit. Add sparkly tights and silver jewellery, and give your black Christmas Day outfit a festive twist.
---
What to wear on Christmas Day with family?
---
While we love a statement-making, high-fashion moment as much as the next fashionista, a Christmas lunch with family might not be the best time to break out the femme fatale vibes. Instead, a midi skirt and jumper combo is a great & safe option. It also happens to be comfortable, and might we add, totally on-trend! Remove the stress of dressing for Christmas Day by choosing a simple all-in-one look like a sweater dress. Warm, cosy and so stylish, sweater dresses are the perfect choice for a Christmas Day outfit. Still looking to impress your fam with your fashion prowess? Add some statement heels or knee-high boots, a sparkly handbag and statement earrings and your lowkey fam-appropriate Christmas Day outfit is instantly elevated to new heights.
Sparkling Christmas Day outfits
---
If you're up for a bit of sparkle, Christmas is likely to be the time of year when you truly come alive in the style stakes, and we're right there with ya! Christmas Day outfits always call for some glitter and glam if you ask us! Sequined dresses are our personal favourites though we love a sequined button-down shirt paired with sleek black pants as well! Sparkling tops and skirt co-ords and cocktail dresses are some more party season favourites, and are sure to make another appearance come NYE. Gold sequins, silver glitter, bold pink, green or cobalt, the options for sparkling Christmas Day outfits are endless. Pair with the right jewellery and you'll shine as bright as your tree topper.
"Every Christmas Day outfit needs sparkle"
---
---
Get on the list & get inspired