---
---
---
---
---
Ultimate guide to the perfect office Christmas party outfit
Ah the office Christmas party! The one time of year when the lines between business and pleasure are blurred between you and your colleagues. When you see your boss drunk for the first time, your work friends hassle you into a round of Christmas karaoke that you're never going to live down, and your work crush looks extra fine in his Christmas suit. Of course, the office Christmas party is also a perfect occasion to wow everyone with your work Christmas party look! But what exactly do you wear when you have to try to balance office wear with party wear?! Well, we've put together the ultimate Santa list of office Christmas party outfits that'll have you rockin' around the Christmas tree in no time!
---
---
What to wear to an office Christmas party?
---
Finding an outfit that hits the right balance between work attire & party ready style can be a little tricky, after all it's a grey area that's only really explored at the Office Christmas party. The key to chic style is to mix 'n match office appropriate staples with slightly more out there festive party wear pieces. We love a sparkly dress paired with opaque tights and a blazer. A red sparkly dress practically screams Christmas, and we love adding that touch of festive colour to our office Christmas party outfit. Silky, satiny fabrics in gorgeous jewel tones also work so well for your office Christmas party attire as it looks super chic and luxe. Why not pair your satin Christmas dress with some sparkly tights and some stylish black pumps for a classy but festive office Christmas party outfit your colleagues will love!
---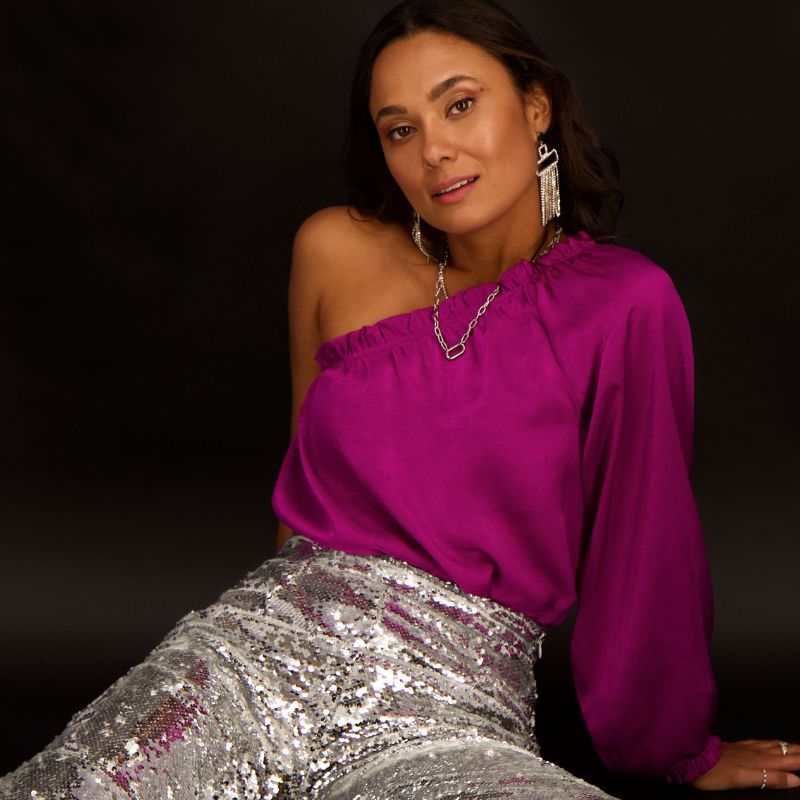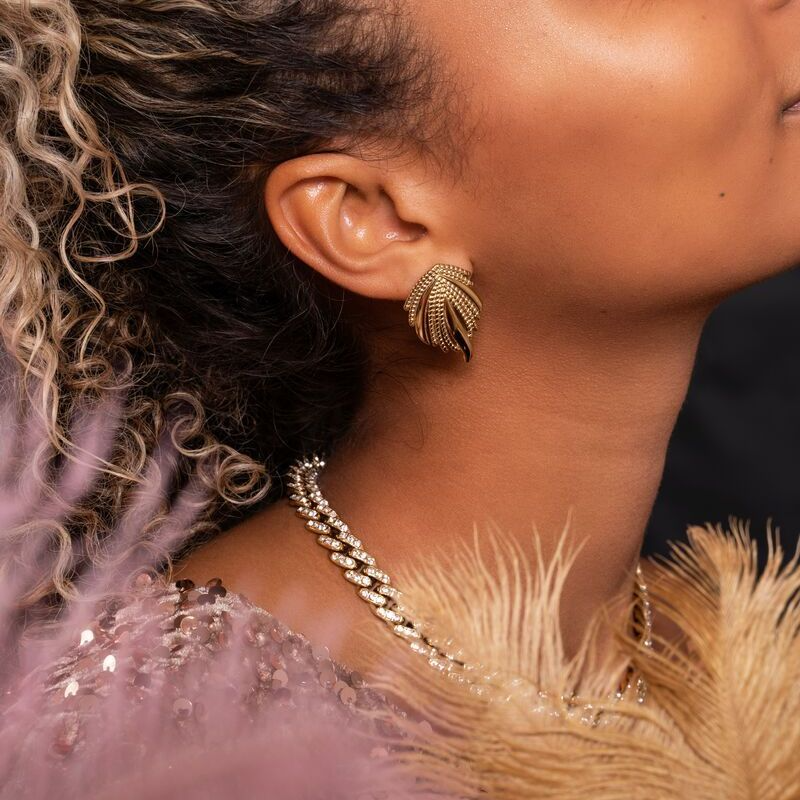 How to wear fancy earrings like a pro!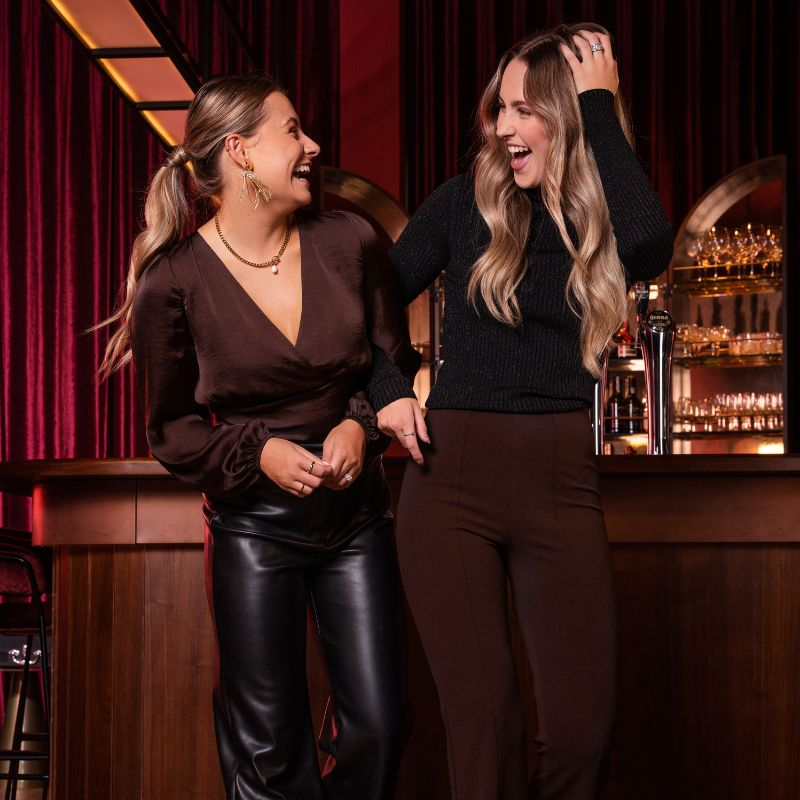 How to host an epic Friendsmas celebration
---
How to dress for an office Christmas party?
---
The ultimate way of incorporating your corporate work attire with a Christmas party vibe is to wear a women's suit and pair it with some killer heels, a festive chic blouse and lots of gold jewellery. After all, nothing says, I'm a boss babe ready to get my Christmas on more than a perfectly styled chique suit! We love a suit in a funky colour, like green or purple, for that festive Christmas touch, but a traditional black or beige suit is equally classy! Pair it with a leather or velvet bralet for that little touch of sexy that every office Christmas party outfit needs.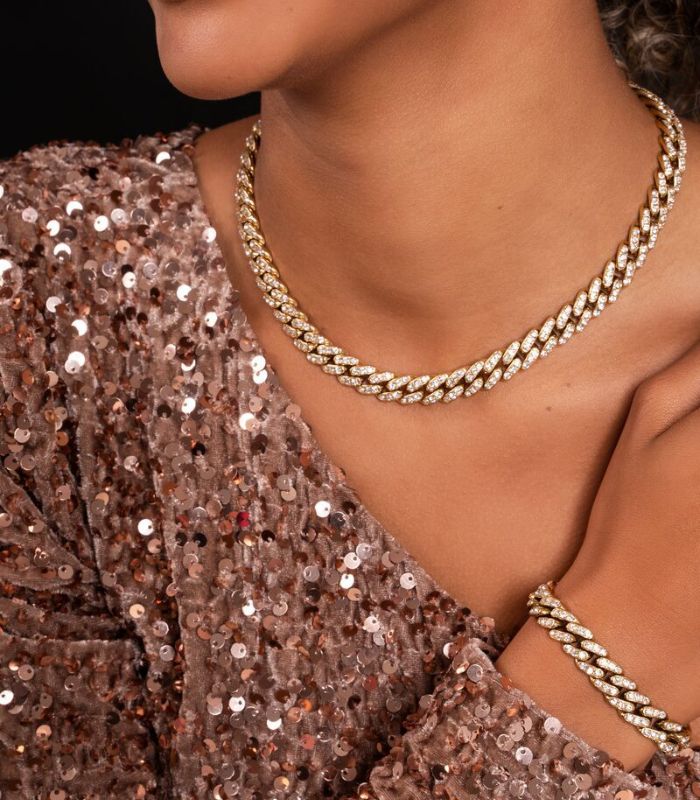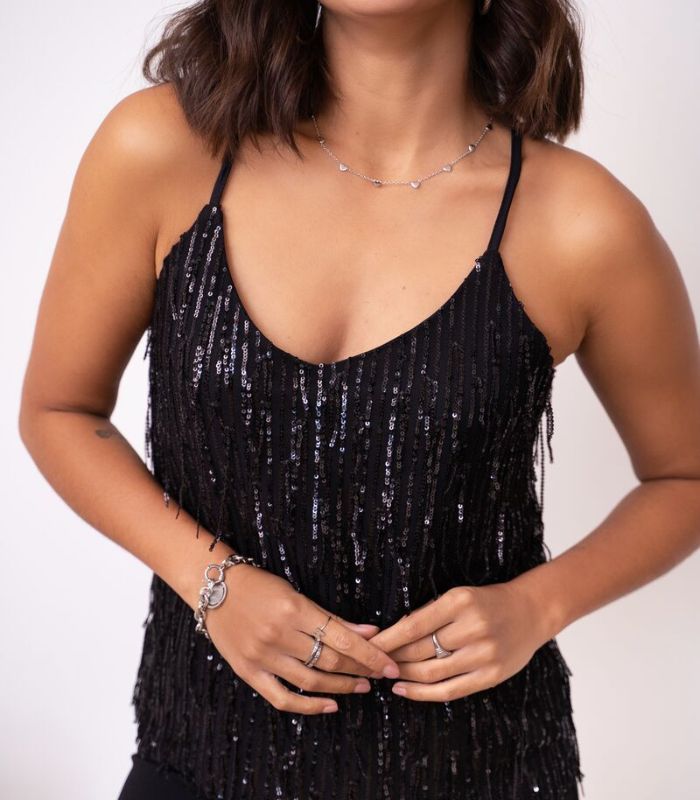 ---
What should you not wear at your office Christmas party?
---
Don't wear anything too boring, afterall, this is your time to shine amongst your colleagues. Still, that doesn't mean you can't wear your favourite staples, just sparkle them up a bit with party jewellery. So, if all else fails, you can't go wrong with a cute top and jeans or trousers combo! A classy silky halter neck paired with a pair of jeans and strappy heels is a perfect office Christmas party outfit if ever there was one! Alternatively, we can't get enough of sparkly flares (super comfy too for when you've gone a little wild at the buffet station) and they add a festive touch to any work Christmas party outfit. Pair with a simple black sweater, heeled boots and some chunky jewellery for a fairly casual party outfit. If your party's dress code is a little more on the formal side, then pair your velvet or sparkly flares with a matching top for a stunning co-ord look, or try a fancy top and blazer combo. In short, there are so many Christmas office party outfits that'll look amazing at your work's Christmas party, you really don't need to stress about it! Save the stressing out for the post-party hangover when you're left re-thinking all those questionable dance moves and wondering whether you should've had that last glass of bubbly!
---
Get on the list & get inspired!