---
---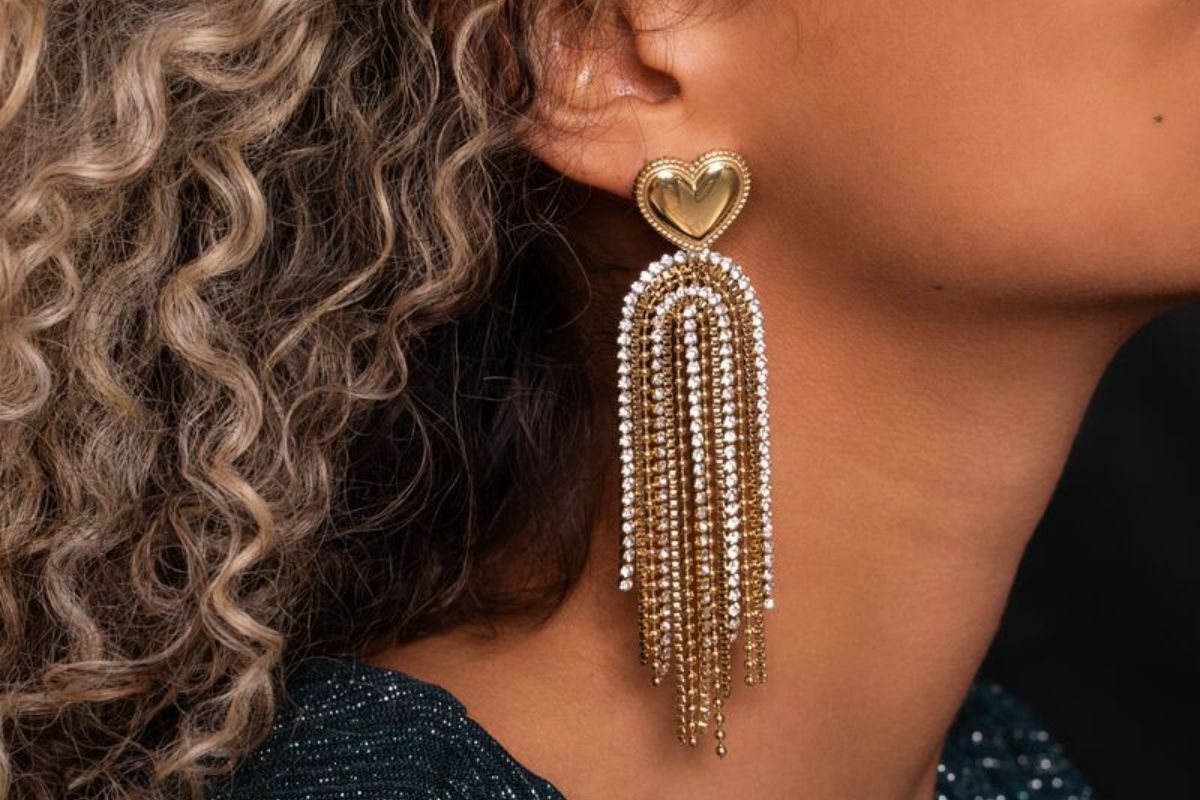 ---
---
How to wear dangly earrings | Statement earrings for everyone
Earring trends come and go, but some styles are forever! Enter: dangly earrings, a style staple if ever there was one. For dressed-down days or dressed-up days, a pair of dangly earrings sets the scene for any outfit, but these are our favourite ways to wear trending dangly earrings!
21 December 2022 | By Victoria Cowan
Read time: 2 min
---
How to dress down dangly earrings?
---
Thought dangly earrings were just for evening wear? Think again! Dangly earrings are the perfect addition to just about any outfit, and we're huge fans of jazzing up a lowkey fit with some fringed stunners! Nothing provides a better base for your sparkling fringe earrings than a timeless white t-shirt and jeans combo! Add your favourite pair of beaten down sneakers, a wide-fit blazer and your dangly earrings and you've got yourself an oh so simple, yet oh so good, outfit. Equally casual yet stunning, is a simple sweater and flares look. Throw that hair up into a bun and add your fringe earrings for just that perfect little hint of spice. A simple dress, tights and chunky boots look will also instantly benefit from a well-chosen pair of dangly earrings, try it out, we dare ya!
---
---
How to wear fancy earrings like a pro!
Dainty necklaces | How to wear our favourite everyday jewellery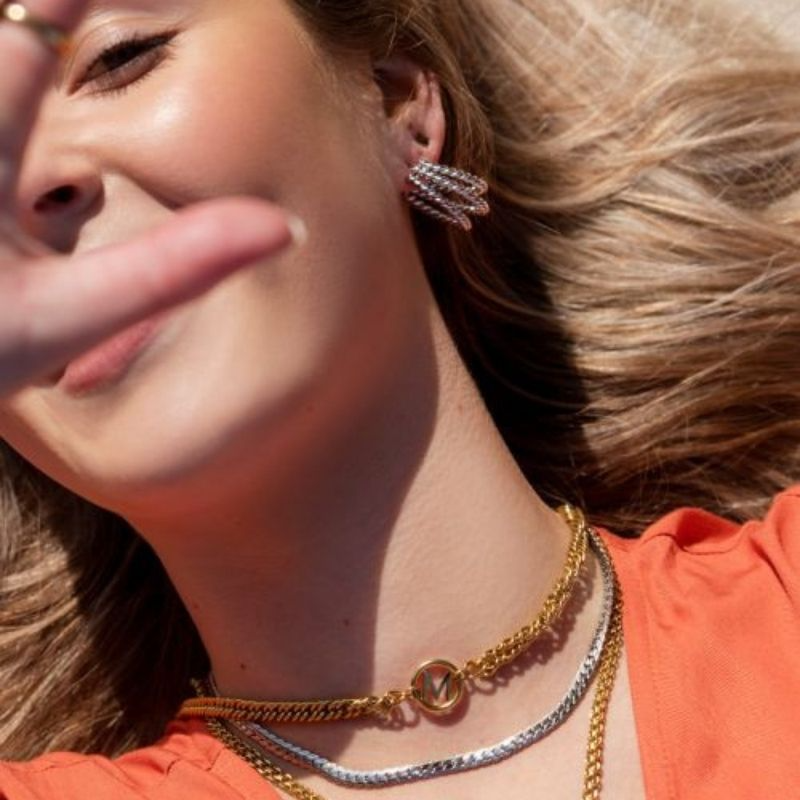 6x Unique ways to style your chunky jewellery
How to wear dangly earrings on a night out?
---
Now this is where your dangly earrings truly shine! Give your fringe earrings their moment in the spotlight by choosing your biggest & sparkliest pair, putting your hair up into a sleek pony and letting the earrings do the talking. Style with a stylish jumpsuit and killer heels and you're ready for cocktails with the girls and anywhere else the night might take you. Live out your Carrie Bradshaw Sex & the City dreams in ultimate statement style with a pair of tassel rhinestone earrings. Nothing sets off an out-out look as much as a pair of killer dangly earrings. A little black cocktail dress? Sleek suit? Leather trousers and a party top combo? All of these absolute classic going-out fits look fab finished off with the right pair of dangly earrings. Grab your favourite heeled sandals and a slick of lippie and say hello to an unforgettable night out!
---
"Dare to stand out in dazzling earrings"
---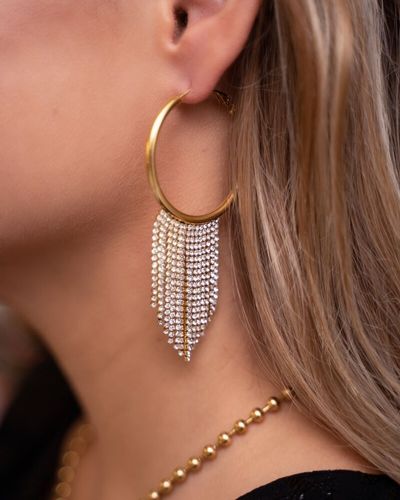 How to wear your hair with fringed earrings
---
Dangly earrings look amazing at all times, but when rocking your favourite dangly earrings the goal is to properly show them off! How better to do just that than by putting your hair up?! Sleek ponytails, classic buns, or boho braids: there are plenty of options and vibes to go for when it comes to putting your hair up and your fringe earrings will properly shine. Turn your day fit into the ultimate boho vibe by styling it with dangly earrings, a cool fedora and milkmaid braids, we love it! Still prefer a hair down situation? No worries! Your dangly earrings will still make their mark. You might even consider adding a headband to put your hair back so your fringe earrings have their ultimate moment. So there ya go! Get your hands on some dangly earrings asap and stand out from the crowd.
"Jewellery was made to be talked about!"
---
---
Get on the list & get inspired