Styling
How to style statement earrings
By Kim van Valderen, 3 July 2020
You love making a statement! With a pair of eye-catching earrings, you can make a statement in no time. Jewellery always adds a finishing touch to your outfit. The great thing is that you can decide what that touch should exactly look like. With a basic look, statement earrings can be that final element making your outfit look on fire! Is this your first time choosing these trendy earrings? Then we've listed a few tips & tricks to help you out.

Keep it clean
If you go for statement earrings, it's important that you keep a good balance with the rest of your outfit. In general, it's best to choose an outfit without a pattern or busy details. Make sure the focus is on the trendy earrings. Do your earrings have vibrant colour(s)? Then you could choose to wear a top or dress in the same colour or in black. Do your statement earrings have a gold or silver colour? Then you can go for a coloured top with jeans or a coloured dress. With these trendy earrings, always remember, less is more!
Where will you shine?
Nowadays, large earrings are increasingly common in the fashion world. However, there are still some guidelines that make it difficult to wear eye-catching earrings 24/7.
Have a business meeting with an important client? Of course, you're the only one who can judge whether eye-catching earrings are appropriate, but in general, it's better to go for neutral jewellery.

Even if you have a wedding planned, it is important to look at the theme. In some cases, the bride and groom find all styles of outfits fine for their wedding. But if there are certain guidelines with regards to clothing, it's better to go for modest jewellery.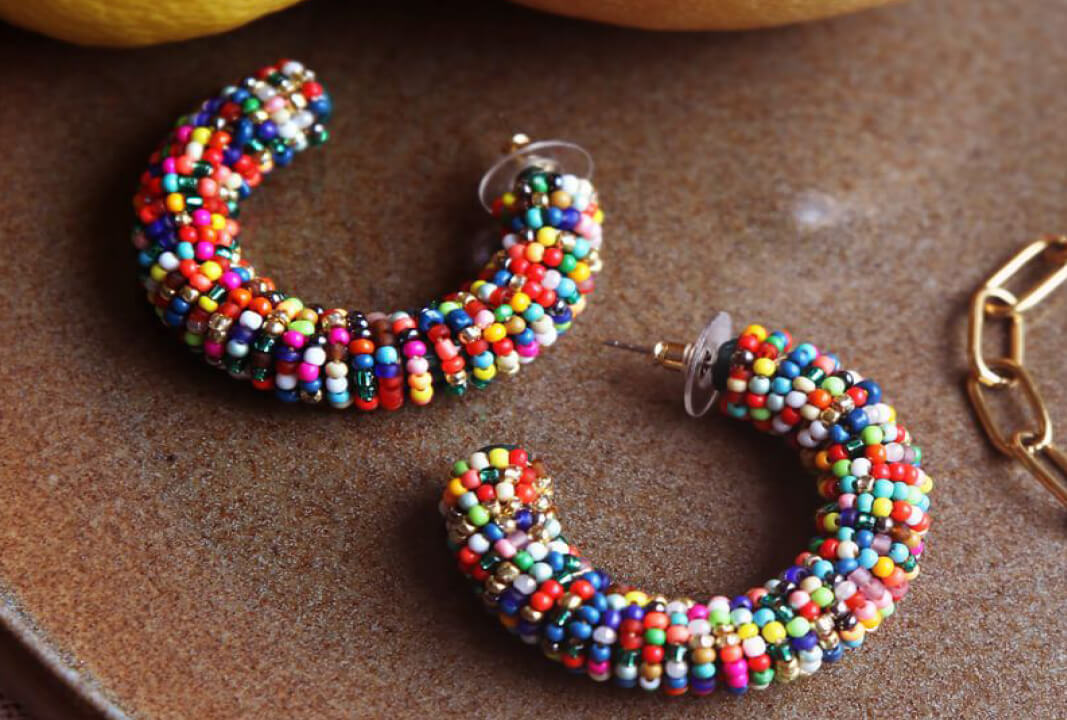 Style with other jewellery
Let's just say first and foremost that you should style jewellery in combinations the way you like it! Eye-catching earrings are also great for styling with other jewellery. However, as mentioned before, it is better not to make it too lively.
Match the colours of your jewellery. Preferably not five different colours all mixed up, but one stunner styled with gold or silver jewellery.

Tip: if you choose coloured, large earrings, gold or silver studs are a very cute addition for your second piercing.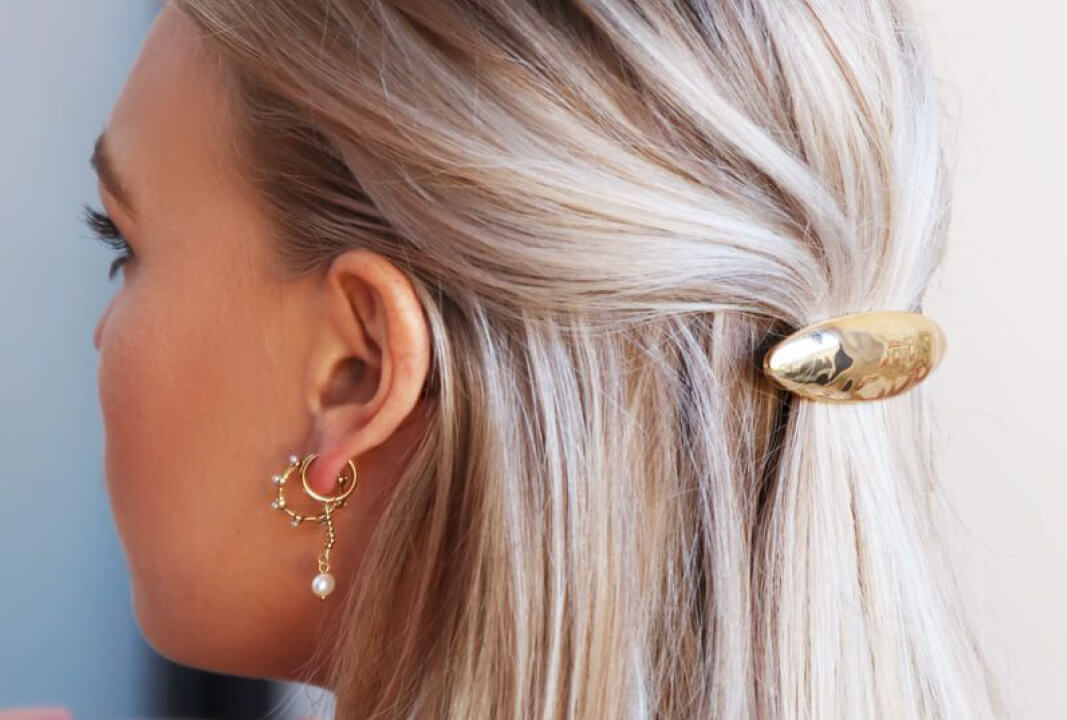 Hair tips to finish it off
The finishing touch is to create a matching hairstyle. Our favourite look is to wear your hair back to draw attention to the bling hanging in your ears. You can also base your hair look on the occasion. If you are going to a classy party, a low bun with a middle parting is beautiful! Having a garden party on Friday night? Then a low ponytail can complete your casual look.


Just add your eye-catching earrings and you will be ready to go!
Did you enjoy this blog? Subscribe & receive the latest updates