Styling
How to style: winter coats
By Victoria Cowan, 13 January 2022
Styling an outfit isn't always as easy as you think, which is why us girls need to take it seriously. When we talk about our outfit, we mean the entire outfit, including the winter coat! Because every good Winter outfit needs a great matching Winter coat that'll blend in seamlessly with the rest of the look. Looking for all the best tips on how to style your Winter coats so you can strut your stuff across the runway (that is the highstreet), well you've come to the right place! Let us tell you all about styling Winter coats!
How to style a neutral Winter coat
We're pretty sure every woman will have a classy basic Winter coat in a neutral tone hanging up in her closet, we're thinking a teddy coat or classic trench coat. And this kind of neutral coat just so happens to be a favourite of ours as well, mainly because it's the most versatile piece of outerwear you can get. Build your entire look around your Winter coat and make it the focal point of your outfit. Just remember to find certain details in your coat and let those be reflected in the rest of your outfit, and you've got yourself the ultimate matching outfit that looks like it came straight off Pinterest!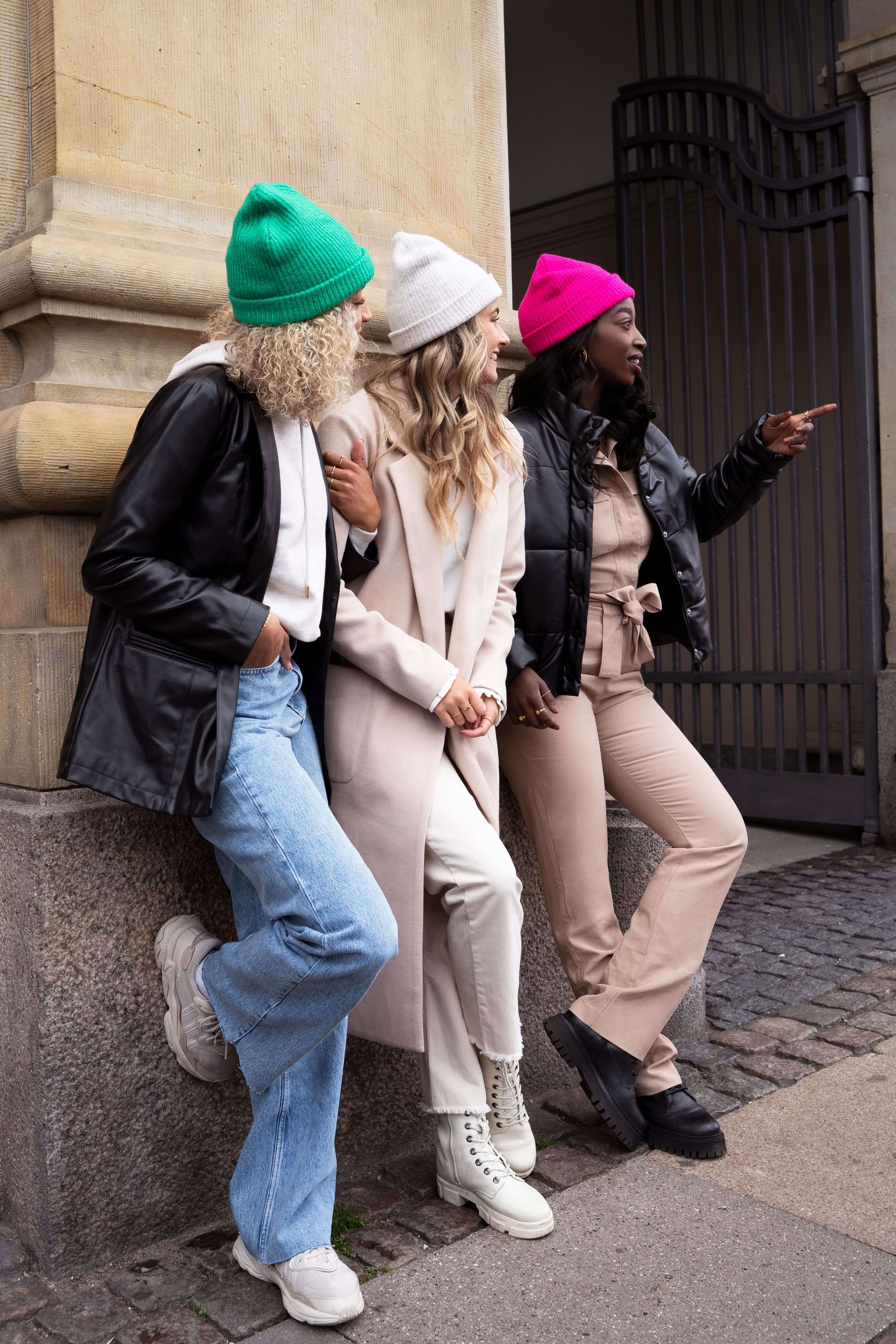 How to style a Winter coat with pop of colour
A neutral look isn't for everyone, which is why we created an equally stunning look for our colourful ladies! Switch roles and let your outfit be the stand-out, and pick a coat that will match certain elements in your clothing. For instance, if you're wearing a patterned top, try to pick out some of the colours in your top and match that to the colour of your coat. So say, you're wearing a floral top with a black base and lots of little blue and pink flowers on it, you can easily go for a pink or blue coat to pick up on the colours in your outfit. This makes for a 'fit that looks considered and well-thought out, without being too matchy matchy. Alternatively, go for the colour-blocking trend in a bold puffer jacket, and add a hat or beanie in a contrasting colour, such as orange and blue or pink and green, trust us, you're going to stand out for all the right reasons!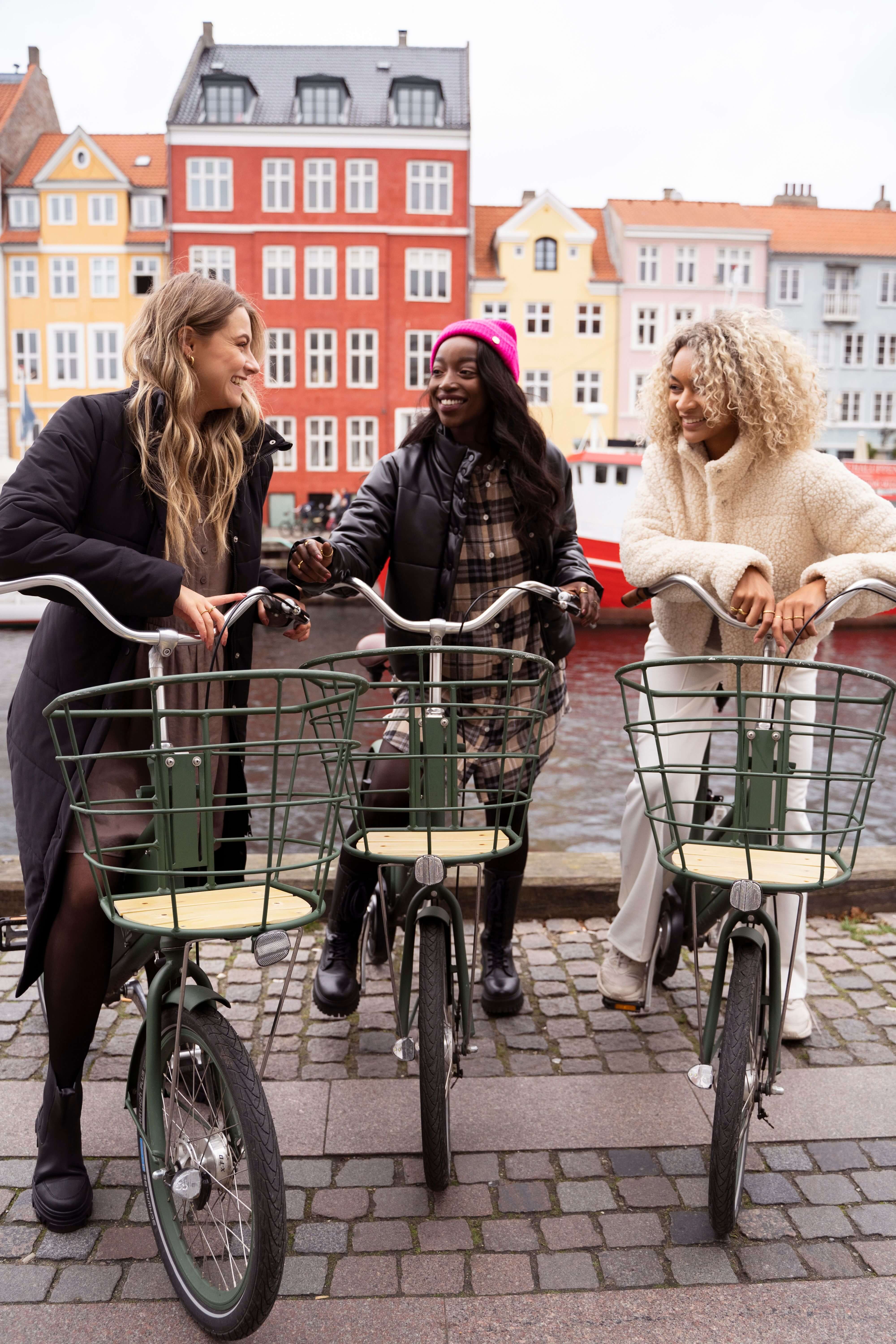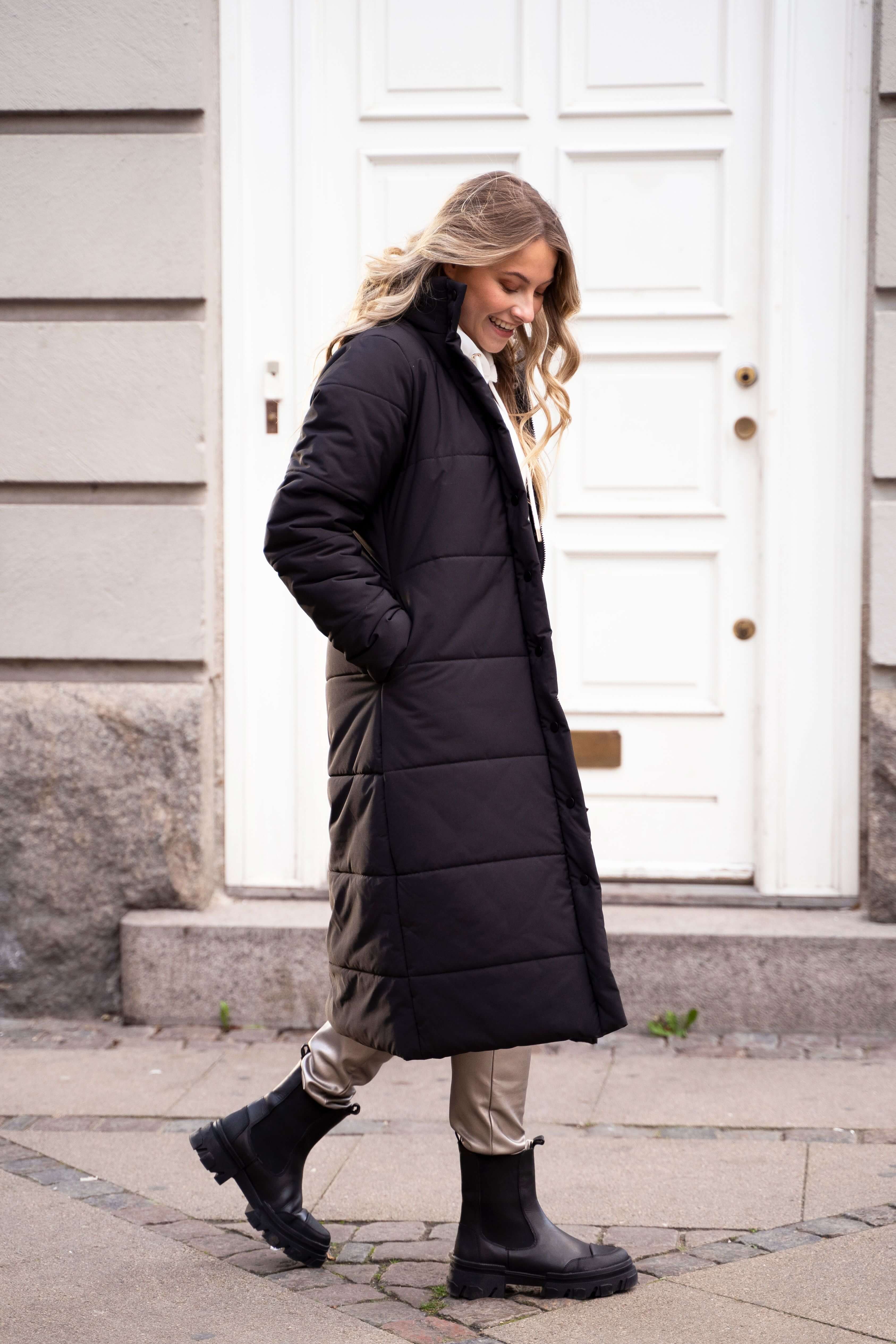 Stylish Comfort
Comfort is key right?! A Winter coat that's both comfy and cosy sounds like heaven, no? The long puffer jacket is basically "the sleeping bag of Winter coats" and it's the perfect Winter coat for those cold & wet European Winters. Wear this coat with comfy loungewear or warm knitwear, because let's be honest with such a long coat it doesn't matter what you wear, no one's gonna see it anyway! So rock that ratty lounge wear in secret, cos no one's gonna know!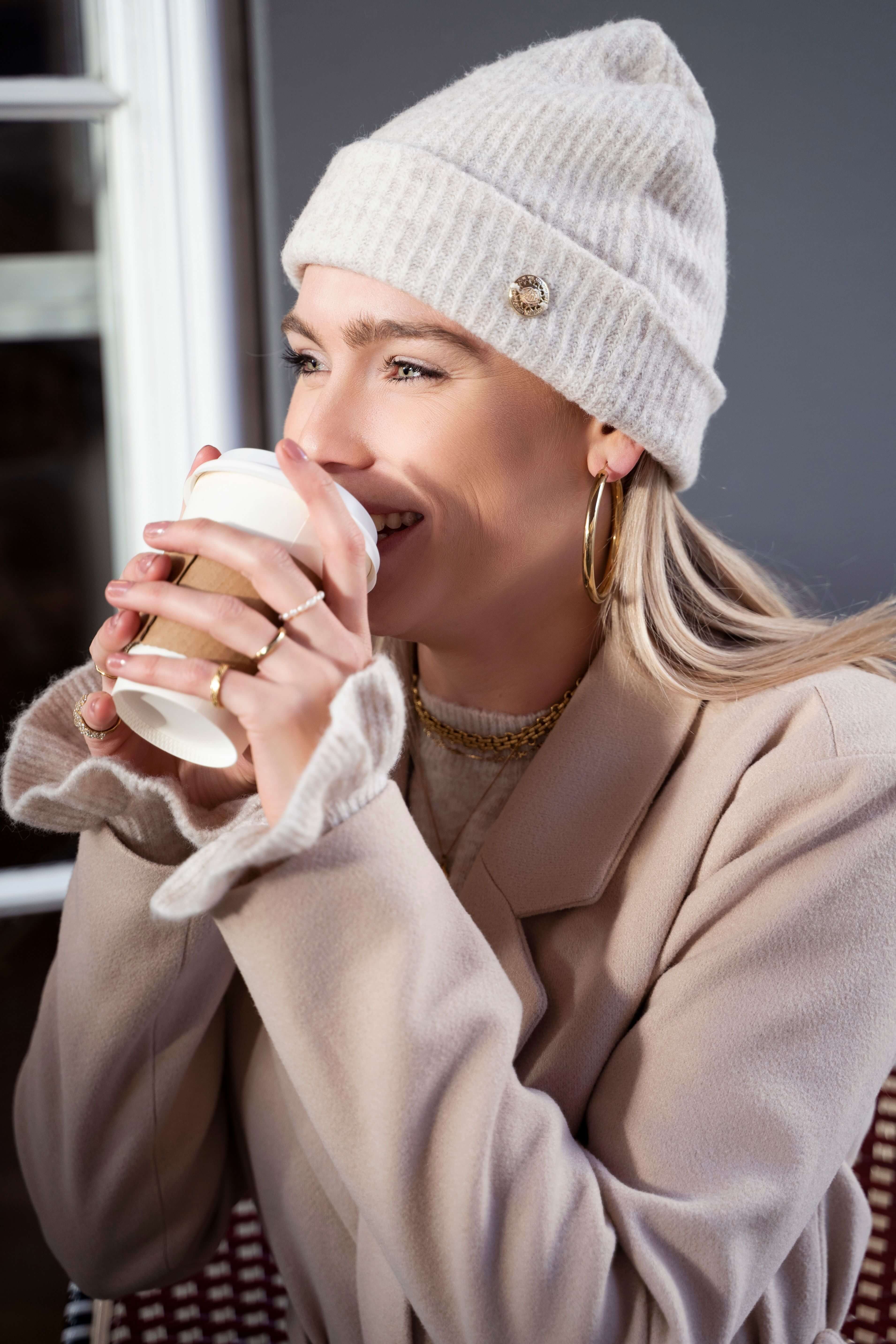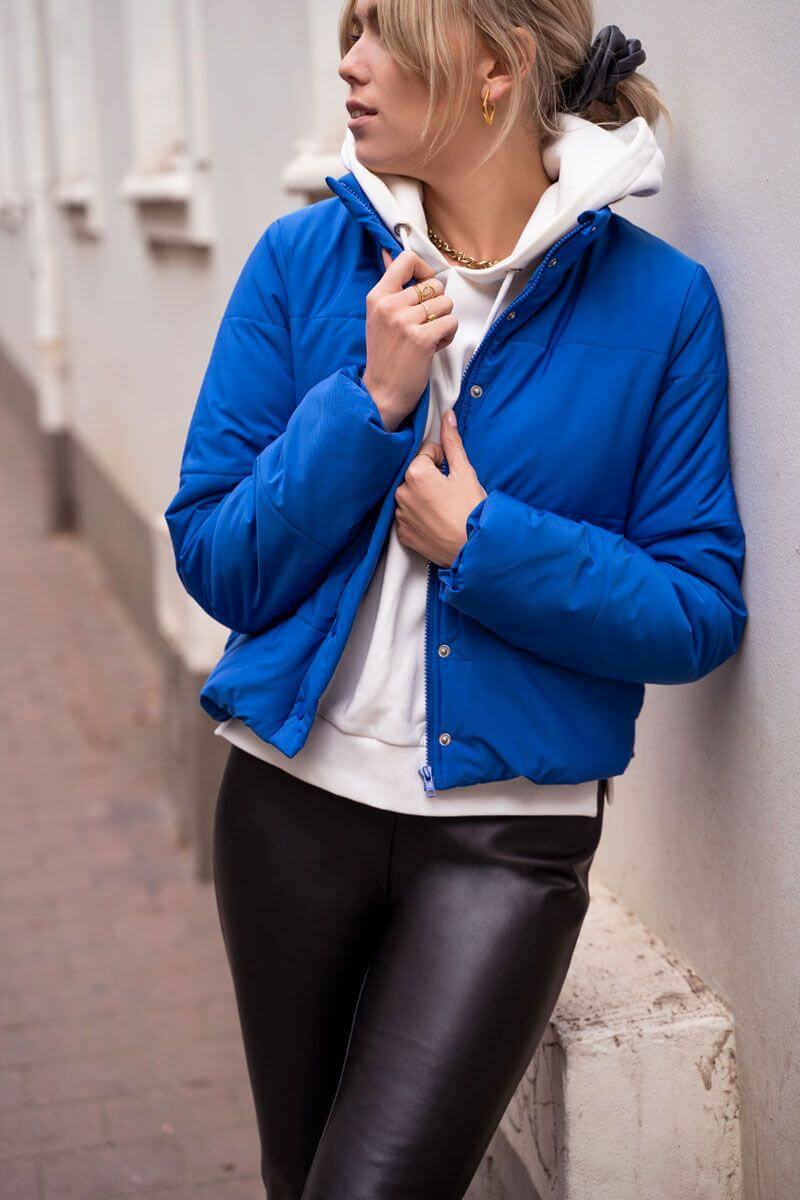 Layering your Winter coat
If your Winter coat is on the thinner side, then you need to get on board with the layering trend. Make sure your coat has a little extra give on the inside to allow for layers of clothing so you don't get too cold. Not sure how to layer clothes for Winter? No worries, My Jewellery to the rescue! Pick a cute top, blouse or hoodie with on-trend details such as a collar, ruffles or print. Pull your coat over your item and fix the details. Pull the ruffles out from under the sleeve, pull your collar up and let the print shine, trust us, now you're ready to rock the day!
Enjoy this blog? Subscribe & receive the latest updates