---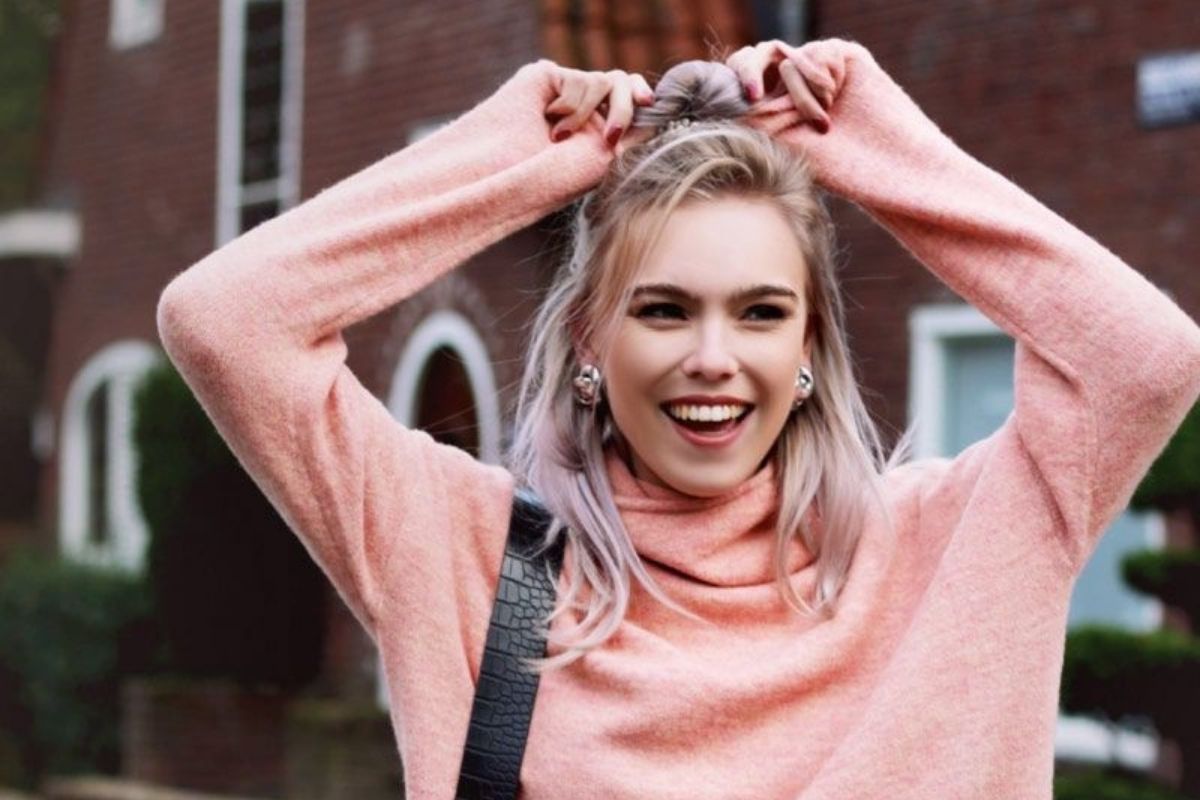 ---
---
How to style turtlenecks
Turtlenecks are a forever favourite for winter! Warm, cute and comfortable, they really are the perfect winter wardrobe staple. Check out our ultimate guide on how to style turtlenecks.
1 February 2022 | By Victoria Cowan
Reading time: 5 mins
---
5 ways to style turtleneck sweaters
---
Turtlenecks are a forever favourite for winter! Warm, cute and comfortable, they really are the perfect winter wardrobe staple, and we're pretty sure we're not the only ones who have multiples of these high necked sweaters taking up space in our closets, probably in a wide array of colours and styles too…Whether you tend to wear them as an extra layer to get you through cold winter days or like to make them the focal point of your outfit, we've rounded up the 5 best ways to style your turtlenecks, so you'll always rock them in style!
#1 Work a pop of colour into your look with a turtleneck
A turtleneck sweater has to be one of the most versatile items in your closet making them the ultimate addition to any fashionista's wardrobe. We're huge fans of using our turtleneck sweaters to work a pop of colour into our outfits, particularly because our winter days could definitely use some brightening up with a lil colour here and there! Style your bright colour pop turtleneck with some vintage jeans, high waisted flares, or a cool shorts & tights combo. Then, depending on how much of a colour pop you're looking for, layer over a blazer, gilet or sweater for just a subtle hint of colour. Finish off the look with statement earrings and a great winter coat and you've got yourself a cool little 'fit.
---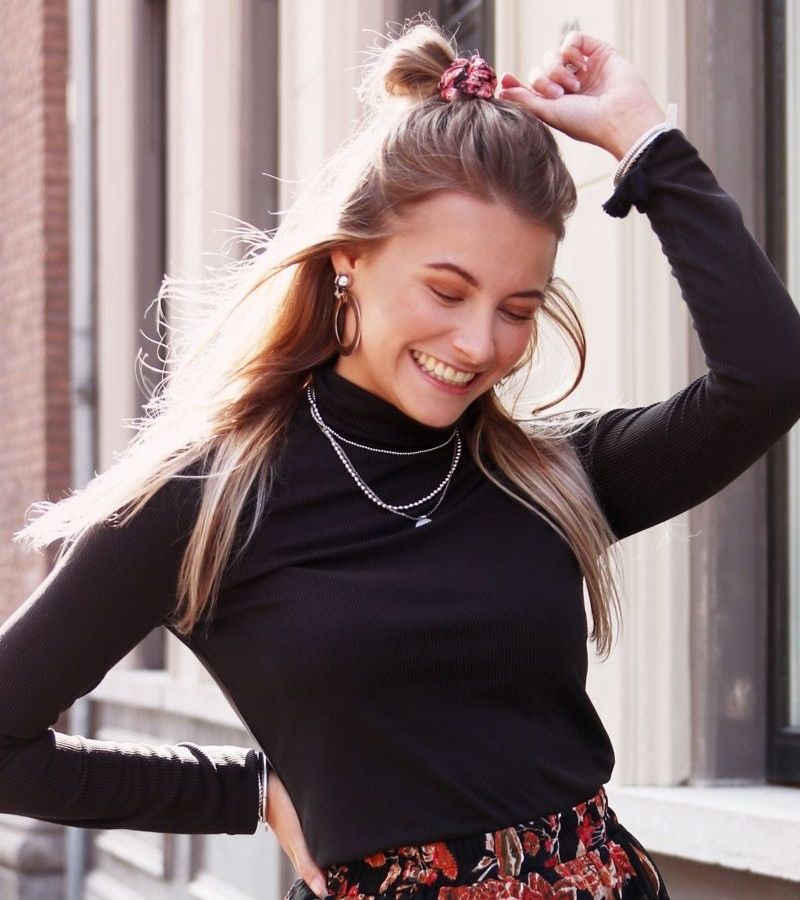 ---
Valentine's Day makeup looks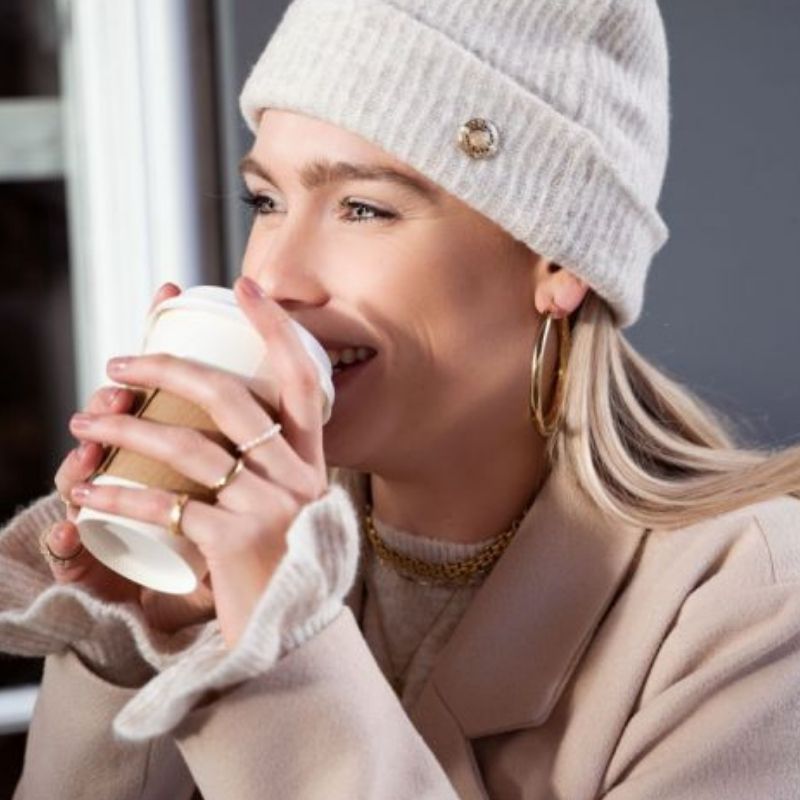 How to build a capsule wardrobe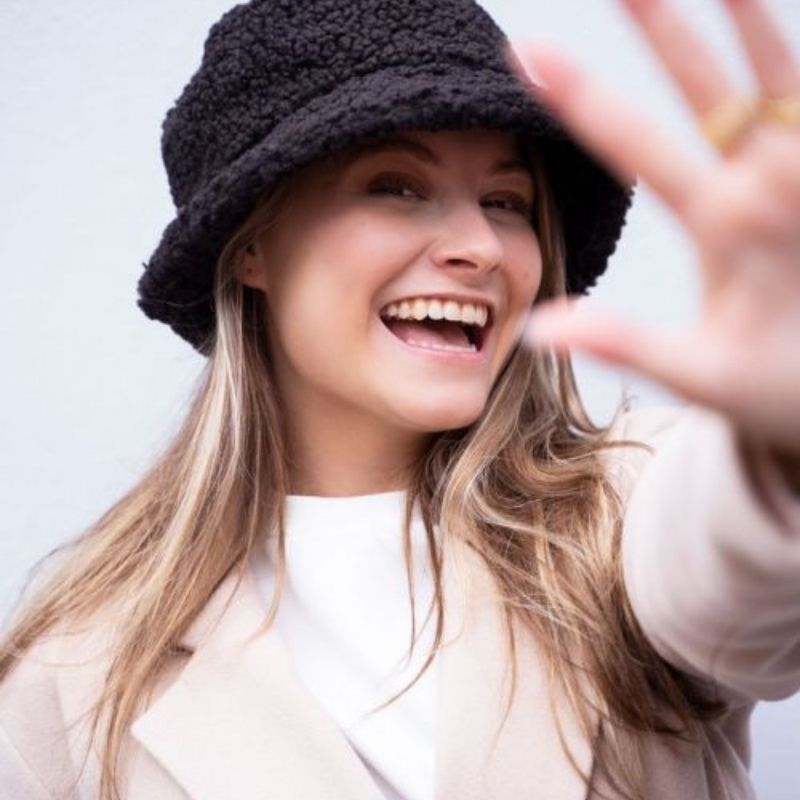 5x winter hat trends for 2022
# 2 Monochrome colour block turtleneck looks
---
Okay, we'll admit, this one's a little bit out there and definitely not to everyone's taste, but if you're a fan of colour don't be afraid to take it all the way! A monochrome colour block turtleneck look is hella cool, and will get you on all the best dressed pages & dial up the follower count for sure! Monochrome basically means a single colour or hue, or various shades of one single colour. So, this could be all neutrals, such as an all black, all grey or an all white outfit, or if you're feeling bold go for full-on colour in all pink, all blue, all green or any other colour variation you like. The trick is to keep your look sleek and structured, and stick to tones that compliment each other rather than fight each other. A slim cut turtleneck would be absolutely perfect for this, style with some structured pants in the same hue, add some cool shoes in a matching tone and keep the accessories fairly minimal, just a small handbag and some minimal earrings and rings, to keep the attention firmly on the killer outfit. Trust us, this is such a simple way to elevate the basics in your closet. Be bold and give it a go!
---
"The secret of great style is to feel good in what you wear"
---
---
Liking the sound of the monochrome outfit but not a fan of too much colour. In that case, you truly can't go wrong with an all-black turtleneck outfit. Black is a classic for a reason after all! Flattering, elegant, edgy and versatile, an all-black outfit is the go-to for many a fashion lover. Pair your black mock neck sweater with a pair of leather pants to give it real edge, or style with some black jeans or a black skirt, throw on a leather bomber jacket or puffer jacket, add some chunky boots, a belt with metal hardwear (to break up some of the monochromatic tones) and chunky gold or silver jewellery, and you girl, have just created the ultimate That Girl 'fit.
---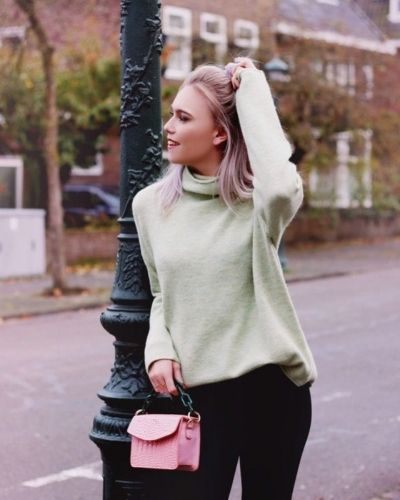 ---
---
If you consider your turtleneck sweater to be more of the best friend rather than the leading lady of your look, and tend to use it simply for warm layers, then we hear ya! Because, let's be honest, they do keep you nice and toasty on cold winter days. But even if your turtleneck is just the foundation for your outfit, that doesn't mean it can't be cute. A turtleneck in a pretty print or funky colour can still have more of a purpose than simply keeping you warm. Layer over any hoodie, sweatshirt or blazer you want, but make sure to pop out the high neck on your turtleneck, or pull out the sleeves and have them peek out from under the sleeves of your other jumper. These are the little details that can make a simple outfit sing, and that is where the magic of your turtleneck sweater lies.
#5 Sleeveless mock neck sweaters
---
A sleeveless jumper, aka a spencer, once the preppiest of clothing items, now one of the absolute must-haves for your winter wardrobe. Chunky knitted sleeveless turtlenecks truly are the ultimate winter warmers. Style with a printed blouse for an unexpected twist, or layer over a sleek oversized white button-down or shirt dress. Finish with leather leggings and over-the-knee boots and a layered necklace party, and your perfect winter outfit is complete! And you wanna know the absolute very best secret about these sleeveless mock neck sweaters? No chunky arms, means no struggling to get your winter coat on and no bunched up Michelin man arms ruining your carefully styled look! *Gasp* Have fun styling those turtleneck sweaters and don't forget to tag us in your fave @myjewellery outfits!
"Fashion has to reflect who you are"
---
When adding an Instagram post, make sure to add the empty colomn on the left to ensure that the post will be centred in the blog format. It's better to hide Instagram posts for the mobile version of the blog.
---
Subscribe & receive the latest updates
Subscribe & receive the latest updates