#myjewellery styled by you!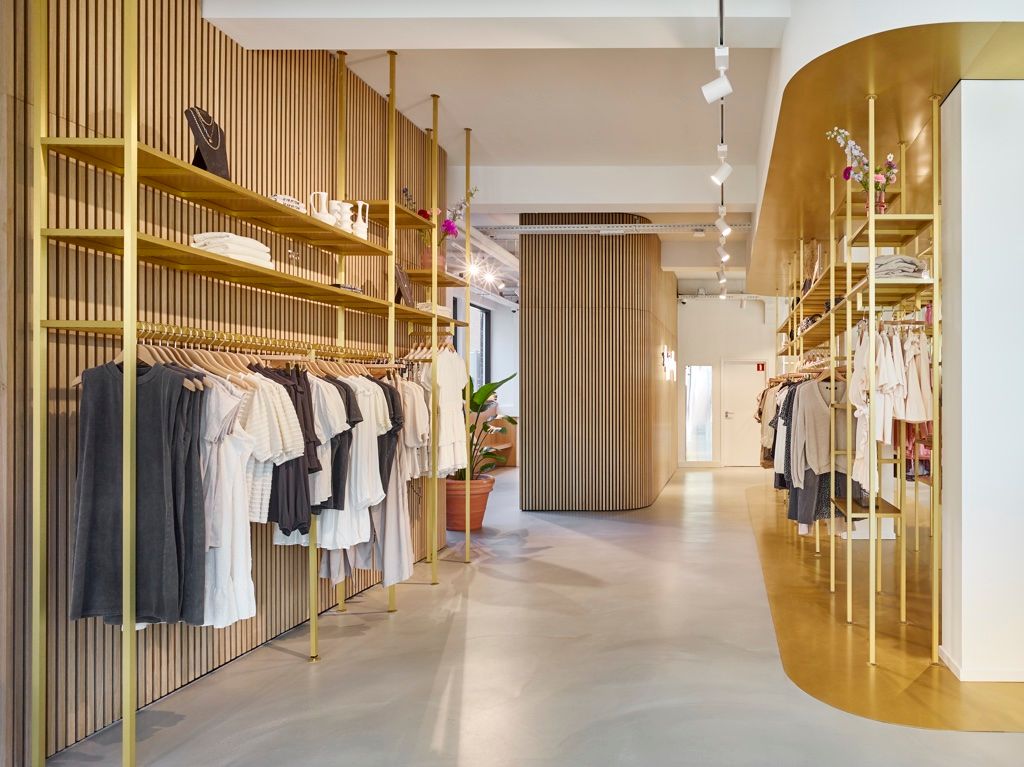 About us
Read more about how My Jewellery turned into one of the fastest growing e-commerce companies in The Netherlands.
Treat your inbox!
Sign up for our newsletter & receive a 10% welcome discount! We will be the first to inform you about (exclusive) discounts, the newest items and much more.
Jewellery, accessories & clothes!
Nice to meet you!
The most on-trend jewellery, latest fashion trends, hippest accessories, beautiful prints, and the nicest clothes. You can find it all at My Jewellery! Every day the new category is updated with trendy jewellery, clothing, and accessories! Shop the beautiful necklaces, bracelets, earrings, rings & many more fantastic items! My Jewellery is the leading jewellery label right now. What started as a hobby has blossomed into an online e-commerce business with boutiques across the Netherlands. My Jewellery wants to inspire fashion lovers, keep them up to date with the latest trends, and always offer a large selection. That's why you've come to the right place for your new jewellery stash, cute outfit or matching accessories. Happy shopping!
Find your fall outfit at My Jewellery
Are you ready for fall? A new season, so it's time for a new wardrobe. You are in the right place at My Jewellery! Here you can shop on-trend fall clothes with cool prints, basic colours and beautiful patterns. We update our webshop with new items every day, so you'll also look the part this coming season. We will line up all the fall essentials for you! First of all, fall dresses. How nice is it to wear a dress in the fall? And in case it's a little too cold, you can always wear tights underneath. This way, you can wear your dresses in each season! You can also go for one of our long dresses. The same goes for our skirts. Combine a skirt with a cute top or T-shirt, and you're ready to rock this fall! Apart from that, pants are also always good to have. With a beautiful pair of jeans, trousers or flared pants in your wardrobe, you will get through this fall season. With pants, you can endlessly mix & match. It does depend on the weather, whether you can wear a blouse, sweater or a long sleeve top with your pants. And one thing is for sure, fall weather is unpredictable. There could be rainy, cold days as well as days on which the sun is shining again. My Jewellery also offers the perfect assortment for those fall days on which the weather suddenly turns. Blazers, gilets and cardigans help you create a warm outfit, but they are also easy to take off again. Rain can be pouring down in fall, but our coats keep you covered! Are you going to an indoor party or festival this fall? Of course, you need to shop our festival clothes bestsellers. After you've selected the perfect fall festival outfit, head over to the My Jewellery accessories to finalise your fall festival look. Our webshop offers the best fall accessories, including scarves and bags. With My Jewellery, you look totally on-trend this fall!
Mix and match endlessly with our jewellery
Jewellery, that's how My Jewellery started, but in the meantime, it has transformed into a leading online company within the fashion industry. Jewellery will always play an important role within the My Jewellery collections because jewellery is the perfect finishing touch to your outfit! Whether you like a real eye-catcher or minimalist jewellery, want new rings, new earrings, bracelets or a super nice necklace, we're here for you! Filter on silver jewellery or gold jewellery for a good overview! Or search within the different subcategories to find your perfect match.
Almost all My Jewellery's jewellery is made of premium stainless steel. This is a strong material that does not discolour, is 100% waterproof, and therefore very durable! We also have a variety of 925 sterling silver jewellery. Jewellery made of this material is also available with gold plating. Tip: Take off this jewellery when cleaning, swimming or showering as it may discolour faster. Besides the fact that you will always find good quality jewellery at a nice price, My Jewellery is also always keeping an eye out for the latest trends. The jewellery trends you can now spot in our collection are suspender earrings, pearl jewellery, ear cuffs and vintage jewellery. Want to wear several chains, rings, bracelets, and earrings all together? No problem, because more is more!
Shopping at My Jewellery is easy and quick
Shop your favourite items of the season online! Want to ask us something about our brand or products? The My Jewellery customer service is always at your disposal! Contact us by phone, email, chat, Facebook messenger or WhatsApp. Fast and easy online orders at My Jewellery. Same-day shipping for orders placed before 8 p.m. and no shipping costs for orders starting at €50. Of course, you can also come and visit one of our boutiques in the following shopping cities: Den Bosch, Utrecht, Breda, Arnhem, Maastricht, Eindhoven, Haarlem, Leiden, Amsterdam, Nijmegen, Rotterdam, The Hague, Groningen, Tilburg and Enschede. You can also find us outside of the Netherlands, in Antwerp! Customers rate us with an 8.6 on Feedbackcompany! Give us your rating, and join the other 15,000+ My Jewellery reviews. My Jewellery is also a great source of inspiration! Take a look at our Instagram page for on-trend inspiration, or check out the outfits that we post on our seen on social page.