#myjewellery styled by you!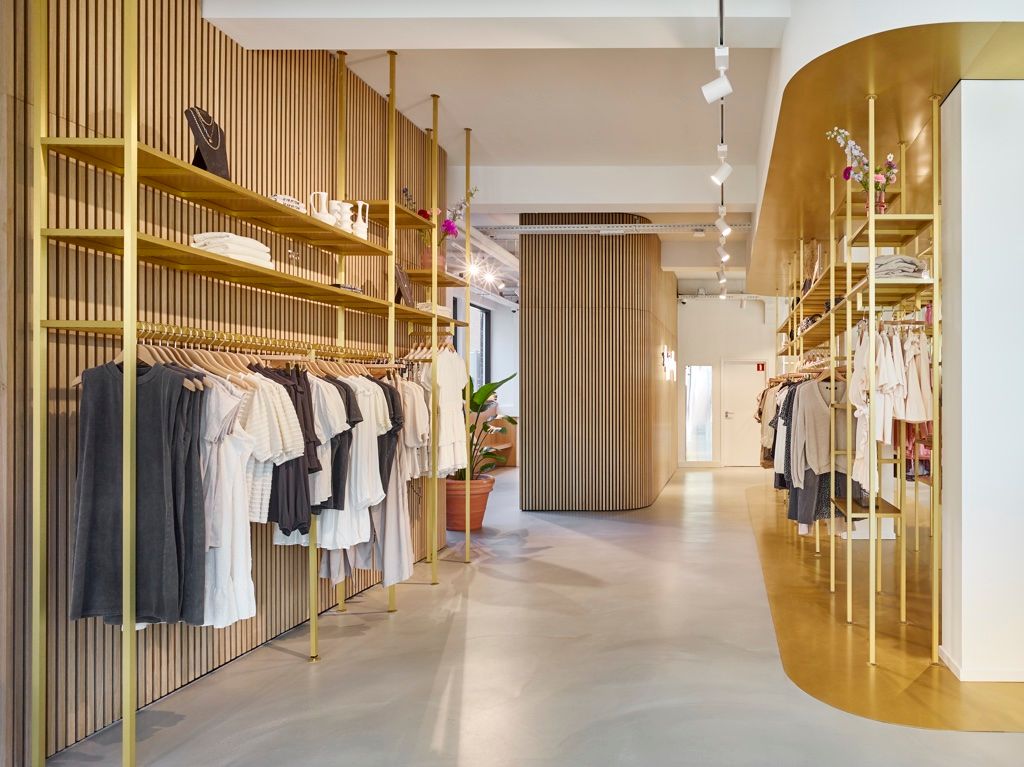 About us
Read more about how My Jewellery turned into one of the fastest growing e-commerce companies in The Netherlands.
Treat your inbox!
Sign up for our newsletter & receive a 10% welcome discount! We will be the first to inform you about (exclusive) discounts, the newest items and much more.
Jewellery, accessories & clothes!
Nice to meet you!
The most on-trend jewellery, latest fashion trends, hippest accessories, crazy prints, and the cutest clothes. You can find it all at My Jewellery! Every day the new category is updated with trendy jewellery, clothing, and accessories! Shop the beautiful necklaces, bracelets, earrings, rings & many more fantastic items!
My Jewellery is the leading jewellery label right now. What started as a hobby has blossomed into an online e-commerce business with boutiques across the Netherlands. My Jewellery wants to inspire fashion lovers, keep them up to date with the latest trends, and always offer a large selection. That's why you've come to the right place for your new jewellery stash, cute outfit or matching accessories. Happy shopping!
Mix and match endlessly with our jewellery
Jewellery, that's how My Jewellery started, but in the meantime, it has transformed into a leading online company within the fashion industry. Jewellery will always play an important role within the My Jewellery collections. Because jewellery is the perfect finishing touch to your outfit! Whether you like a real eye-catcher or minimalist jewellery, want a new ring, new earrings, a bracelet or a super nice necklace, we're here for you! Filter on silver jewellery or gold jewellery for a good overview! Or search within the different subcategories to find your perfect match. Almost all My Jewellery's jewellery is made of stainless steel. This is a strong material that does not discolour, is 100% waterproof, and therefore very durable! We also have a variety of 925 sterling silver jewellery. Jewellery made of this material is also available with gold plating. Tip: Take off this jewellery when cleaning, swimming or showering as it may discolour faster.
Besides the fact that you will always find good quality jewellery at a nice price, My Jewellery is also always keeping an eye out for the latest trends. The jewellery trends you can now spot in our collection are zodiac sign jewellery, initial jewellery, ear cuffs, charms and vintage jewellery. Want to wear several chains, rings, bracelets, and earrings all together? No problem, because more is more!
Shopping at My Jewellery is easy and quick
Shop your favourite items of the season online! Want to ask us something about our brand or our collection? The My Jewellery customer service is always at your disposal! Contact us by phone, email, chat, Faceook messenger or WhatsApp. Fast and easy online orders at My Jewellery. Same day shipping for orders placed before 8 p.m. and no shipping costs for orders starting at €50. Of course, you can also come and visit one of our boutiques in the following shopping cities: Den Bosch, Utrecht, Breda, Arnhem, Maastricht, Eindhoven, Haarlem, Amsterdam, Nijmegen and Rotterdam, Groningen, Tilburg and Enschede.
Customers rate us with an 8.6 on Feedbackcompany! Leave us your rating and join the other 15,000+ My Jewellery reviews.
Find your new outfit at My Jewellery
Time to buy a new wardrobe? You are in the right place at My Jewellery! Here you can shop on-trend clothes with a cool print or a lovely basic garment. We update our webshop every day with new items, so you'll always look the part with the latest trends. At My Jewelery you'll find many different types of garments. Dresses, skirts, sweaters, tops, pants, coats and lots more! Will you pick out one of our comfy cardigans or will you steal the show in a blouse? We've got it all! After shopping for a cute outfit, you have to finish the look with My Jewellery's prettiest accessories of course. Accessories provide the perfect finishing touch. Our webshop is brimming with hair accessories, fabulous bags, phone cases and beanies & caps. Don't want to miss the latest trends in accessories? Then this super hip phone case with strap is your new essential item, because it's convenient & fashionable! Hair accessories like hairbands and hair clips have also become essential, and with our shop's huge collection you can refresh your hair accessory game. You can pick a hair accessory that matches your outfit, or you can spruce up your look by combining different bright colours.