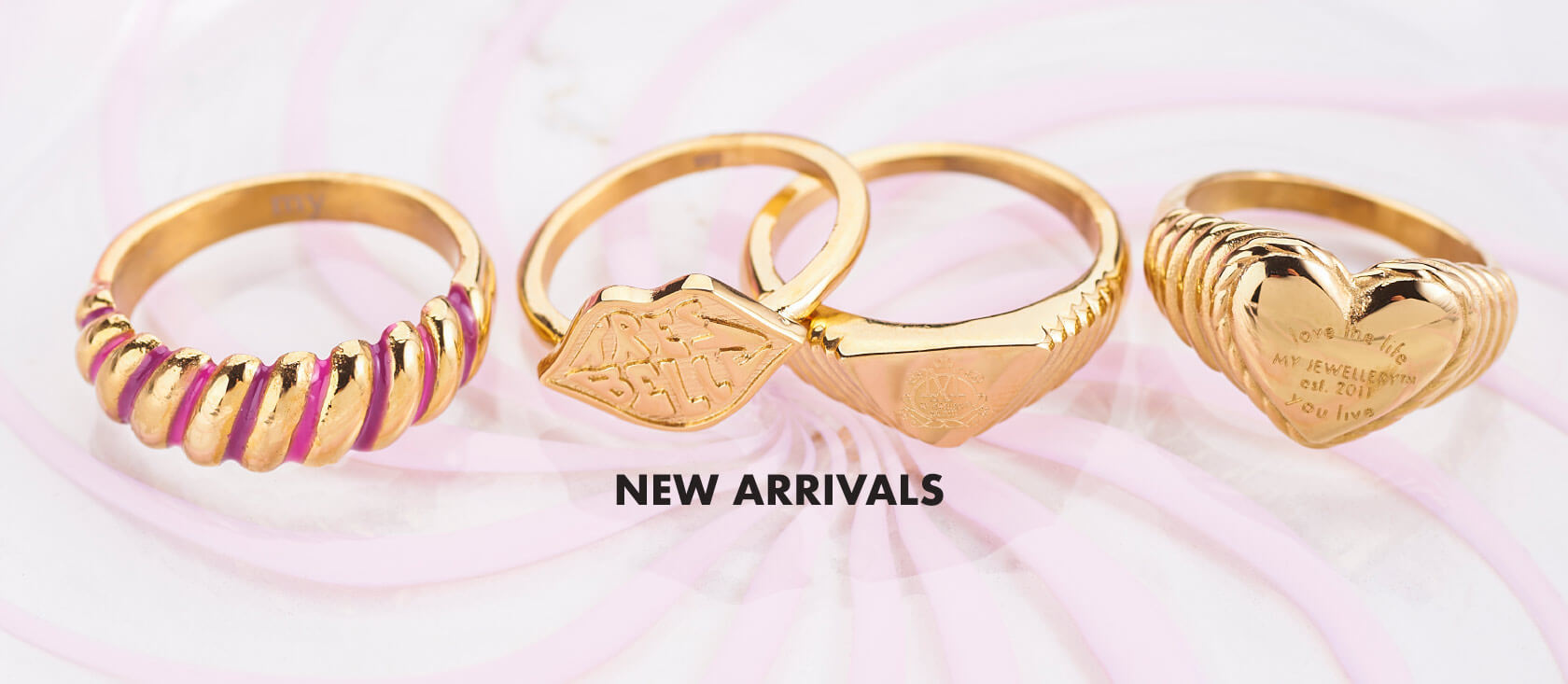 #myjewellery styled by you!
Les Filles Sauvages
Animal prints are making a comeback! Shop the latest items and spice up your winter wardobe!
Treat your inbox!
Sign up for our newsletter & receive a 10% welcome discount! We will be the first to inform you about (exclusive) discounts, the newest items and much more.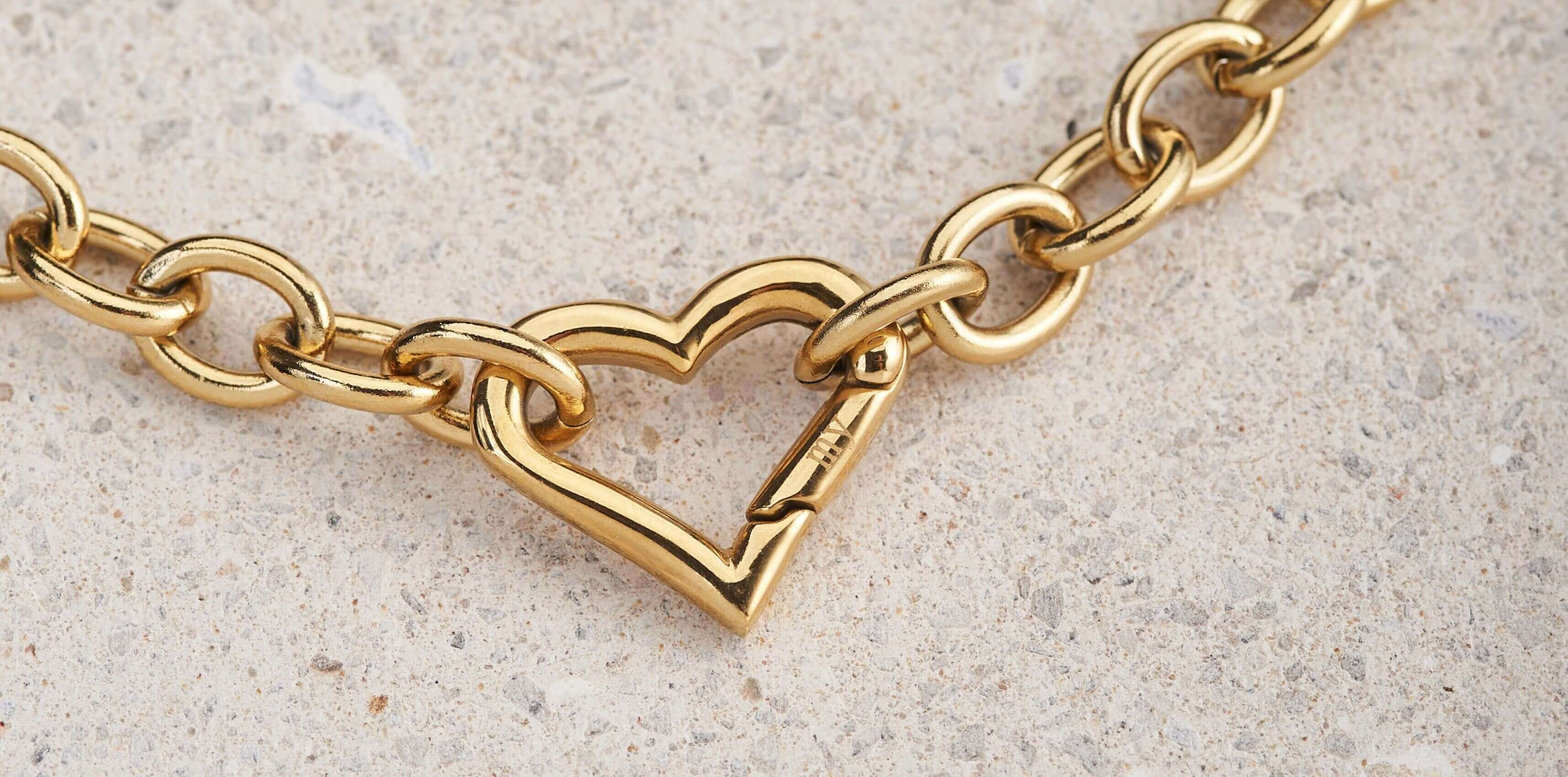 Jewellery, accessories & clothes!
Nice to meet you!
The most on-trend jewellery, latest fashion trends, the coolest accessories, awesome prints and the best clothing. You'll find it all at My Jewellery! Our new-in category is refilled with new jewellery, clothing and accessories according to the latest trends on a daily basis! Shop the best necklaces, bracelets, earrings, rings and so many more wonderful items! My Jewellery really is THE jewellery brand of the moment. What started out as a hobby has developed into an online e-commerce business with boutiques throughout The Netherlands. My Jewellery wants to inspire fashion lovers, keep them up-to-date with the latest trends and continue to offer a huge range of products. That's why you're in the right place at the right time when you shop at My Jewellery! Looking for new jewellery to add to your stash, a cute outfit or matching accessories? Then shop at My Jewellery! Order online fast and easily at My Jewellery. Order before 20.00pm and your order will be shipped on the same day, and any order over 50 euros gets you free delivery! You could always visit one of our boutiques in the following cities: Den Bosch, Leeuwarden, Utrecht, Breda, Arnhem, Maastricht, Eindhover, Haarlem, Leiden, Amsterdam, Nijmegen, Rotterdam, Groningen, Tilburg, Den Haag and Enschede. You can even find My Jewellery across the border in Belgium, where we've just opened our first international boutique in Antwerp! Our customers have given us an 8.7 rating on Feedbackcompany! Leave your feedback and join our other 15.000+ My Jewellery reviews.
Find your Winter outfit at My Jewellery
Ready for Winter? A new season, means a new wardobe! My Jewellery is the right place to be if you're looking for new clothing. Shop your on-trend Winter wardrobe in the coolest prints, basic colours and beautiful patterns. Our webshop is restocked with new items every day, so you're sure to look great and on-trend through this new season! We've put together our favourite Winter essentials for you. First up, Winter dresses. Because a dress can definitely be worn throughout Winter too! Style your dress with a pair of tights and you can wear any dress throughout the cold season. Alternatively, pick one of our long dresses and style it with a pair of beautiful knee-high boots. The same goes for skirts, short skirts or long skirts can be worn with tights too, pair with a cute top, women's sweater or turtleneck and you're ready to rock the Winter! Of course, no Winter wardrobe is complete without a great pair of pants. A cool pair of jeans, pants or flared pants will definitely help you through Winter, because they are a great way to mix and match your wardrobe items. It's just all about what you want to wear. Go for a blouse, long-sleeved top, spencer or a cardigan, and get through Winter in style and warm. Winters can be cold, brrrr, but luckily My Jewellery has plenty of jackets & coats options to get you through the cold, think winter coats, puffer jackets & teddy coats. Of course, during the Winter season the heating is always on full-blast, which can often mean a chunky sweater or thick knitwear is way too warm, which is why we recommend layering. Think tops worn with blazers, gilets and cardigans which will make your outfit slightly warmer but are also super easy to take off. Winter is also known as comfy season, when it's time for hoodies, sweaters & jogging pants. Alternatively, get off that couch and turn your Winter into a party! Because, it's also the season to sparkle! SO make sure you have the best party outfit in your closet. Check out our party season trends blog for all the best trends! Read all about party dresses & the most on-trend party tops. Discover the latest party trends and you are ready to dance! Once you've got enough inspiration, easily shop the best accessories at My Jewellery to really finish off your look. Our webshop is full of the best accessories for Winter, like face masks, hats and bags, trust us, you'll look super on-trend all season long!

The best jewellery
Jewellery, that's where it all started with My Jewellery, but since then My Jewellery has expanded into a renowned name within the online fashion industry. Despite that, jewellery still plays a hugely important role within the My Jewellery collections. Because we know that jewellery is what finishes off an outfit! Besides that, jewellery is also a great gift to give to a loved one, who wouldn't have the biggest smile on their face when they open a lovely gift package and see a beautiful piece of jewellery in it. Alternatively, hint to your loved ones how much you'd like to receive a beautiful piece of jewellery for the holiday season. Whether you or your loved one loves eye-catchers or prefers more minimal pieces, wants new rings, earrings, a bracelet, watch, charms or a super cool necklace, we are here for you! Filter on silver jewellery or gold jewellery and get the best overview of everything we have on offer! You could always search for different subcategories to find your perfect match, and we don't just offer women's jewellery, we also have men's jewellery. Almost all My Jewellery pieces are made of premium stainless steel, a strong material that won't discolour, is 100% waterproof and guarantees long-lasting beautiful jewellery! Alternatively we also stock beautiful 925 sterling silver jewellery, that are also available in gold plating. Tip: remove your 925 sterling silver jewellery when cleaning, swimming or showering, because this could cause them to stain much quicker. Besides being able to buy the best quality and most affordable jewellery at My Jewellery, our pieces are also always super on-trend. The most on-trend pieces you'll see in our collections now are ear cuffs, chain necklaces, signet rings and chainlink bracelets. Want to wear multiple necklaces, rings, bracelets and bracelets at the same time? No worries, because more is more! Create a cool ear-party with different earrings such as earrings & studs. Don't quite have enough piercings for a full-on ear party? Why not get your ears pierced at one of our boutiques? Book an appointment online!

Gifts from My Jewellery
It's gifting season, and we love it! We doesn't love that beautiful, cosy December month? Full of friends, family, warmth & of course, gifts! Receiving gifts is fun, but giving a gift is even better. To start with personal jewellery such as birth month jewellery, zodiac jewellery & initial jewellery is perfect and super unique gift to give to your loved ones. So still looking for a special gift for her? Check our gift categories like Christmas gifts and Valentine's Day gifts, there's something there for everyone. Gifts for beauty lovers, fashion lover & anyone who loves cute accessories. Gifts need to be chosen with care & attention, that way you can really shine a light on your loved one. Add a beautiful card or gift wrapping to make your gift giving even more fun. Shop all your gifts at My Jewellery. Have a question about us or our items? The My Jewellery customer service is always there for you! You can also contact us by phone, email, chat, Facebook messenger or WhatsApp. For inspiration, information, the latest trends & advice check our blog page! Happy shopping at My Jewellery!