---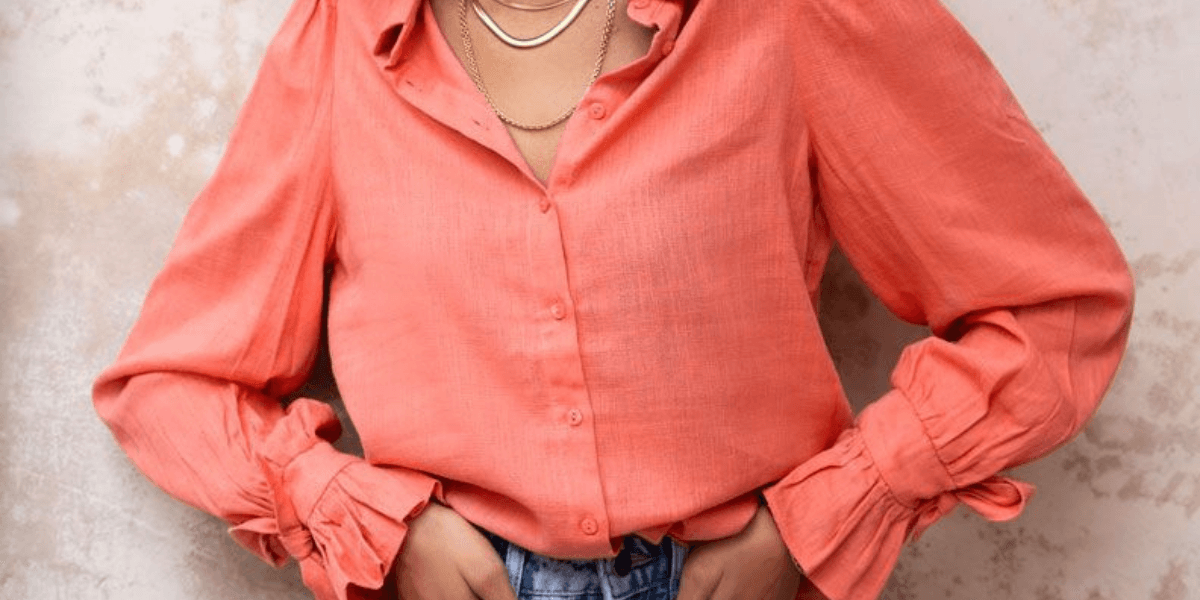 ---
---
The 6x hottest blouse trends
---
Blouses aren't really anything new, but this season they truly are set to take centre stage! The classic blouse has undergone a style glow-up and we're so there for it! We could talk forever about the upcoming blouse & shirt trend and we're here to update you on all the latest deets. So wanna know which blouse trends are ready to set the fashion world alight? Keep on reading….
21 Feburary 2022| By Victoria Cowan
Reading time: 5 mins
---
---
The 6 hottest blouse trends
---
Shirts are finally ready to step out of the fashion shadows and take over the trends of the season. Whether you're a lover or a hater of blouses, after seeing these blouse trends you're guaranteed to become a fan! While these 6 blouse trends are different from each other, there are also enough similarities to guarantee you'll never have to miss out on any of the trends!
---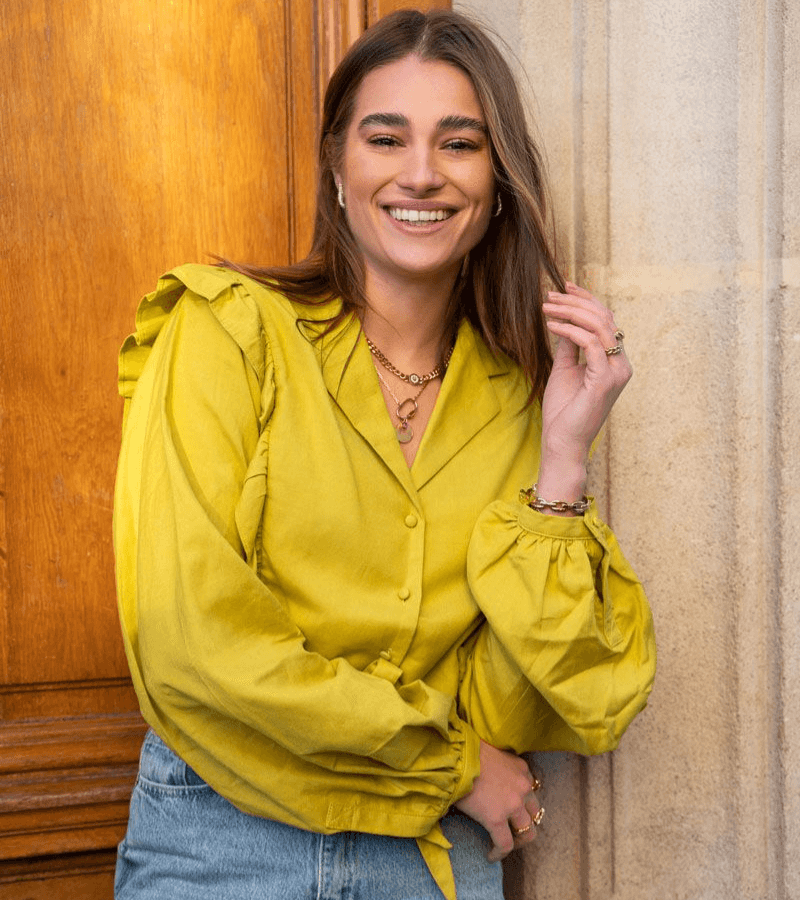 ---
How to choose the right necklace for your neckline
Blouses trend #1: Bring on the colour
---
Hello colour! The days of crisp white blouses are over, and instead we're now seeing an explosion of colour when it comes to blouses. In fact, it's a case of more is more & bigger is brighter when it comes to this colourful trend. This season you're likely to spot the most eye-poppingly colourful blouses in your favourite shop fronts, on social media, and on your favourite fashion-influencers. These happy shirts will put a smile on everyone's face, and have you longing for warm summer days, trust us! Pair your bright blouse with a matching pair of trousers or pants for a crazy cool colour block explosion, or keep it neutral and pair with some faded jeans for an understated edge.
---
"A colourful explosion is a good explosion"
---
---
Yes, fashion season is obsessed with prints, so it should come as no surprise that your favourite blouses have been giving a serious print makeover. Prints are set to dominate the fashion world this season, so make sure to get yourself a cool printed blouse asap! We love a blouse in a classic print, such as polka dots, French stripes or floral prints. The spectrum of printed blouses is endless and it's slowly taking over the world, so make sure to be ahead of the fashion crowd and snap up a printed blouse!
---
---
Blouse trend #3: oversized fit
---
Wearing a beautifully tailored blouse, while super classy and classic, is no longer the way to go. Instead, the current trend for blouses is to wear them oversized and loose, simply tuck the front into your jeans or skirt (or go super on-trend and only tuck in one half of the front) and you've got yourself the perfect, casual cool 'fit. The oversized fit happens to be a major trend in clothing in general and it doesn't appear to be going anywhere soon, so if you're looking for the ultimate new item to add to your wardrobe for the new season, an oversized blouse is definitely the way to go! We love the fit of an oversized blouse as it's nice and airy, which is perfect for warmer days, although it works equally well layered over other pieces for those colder moments.
Shirt trend #4: the satin look
---
One of the main trending fabrics this season is satin, so naturally blouses had to follow suit. A blouse has always been business-appropriate, and the satin look just adds an extra touch of business classiness. Got a business meeting coming up? We say, start steaming that satin blouse asap! Alternatively, wear your satin look blouse with a pair of casual pants, for a more everyday outfit.
Blouse trend #5: embroidery
---
Besides printed shirts, we're also seeing embroidered shirts everywhere. These embroidered blouses with the loveliest details will truly enhance your feminine side and bring out your inner bohemian. Trust us, these blouses have some major Ibiza vibes. Get shopping!
"Embroidery activate the feminine side"
---
Shirt trend #6: balloon sleeves
---
Let's get loose! Balloon sleeves & the oversized fit are basically a match made in blouse heaven! This season is all about being flowy & loose. These puff sleeved blouses have a casual but feminine vibe, and look good on everyone. The wide sleeves add a young & fun edge to a more classic blouse, and you've gotta love that! These blouses look amazing styled with a pair of tight jeans to balance out the puffiness, or add some leather for a touch of edginess.
---
Subscribe & receive the latest updates
Subscribe & receive the latest updates