The 2021 Advent Calendar from My Jewellery
Yes, the Advent Calendar is making a return for 2021! Our 2020 Advent Calendar was a huge hit and that's why we can't wait to bring out this perfect gift once again. Do you want to be the first to know about the ins & outs of the 2021 Advent Calendar? Sign up for the latest updates through the form below. Until then, you can shop for other gifts for her!
Gift Finder
With the help of our Gift Finder, you'll always succeed in finding
the perfect gift for her. A few steps to the perfect gift!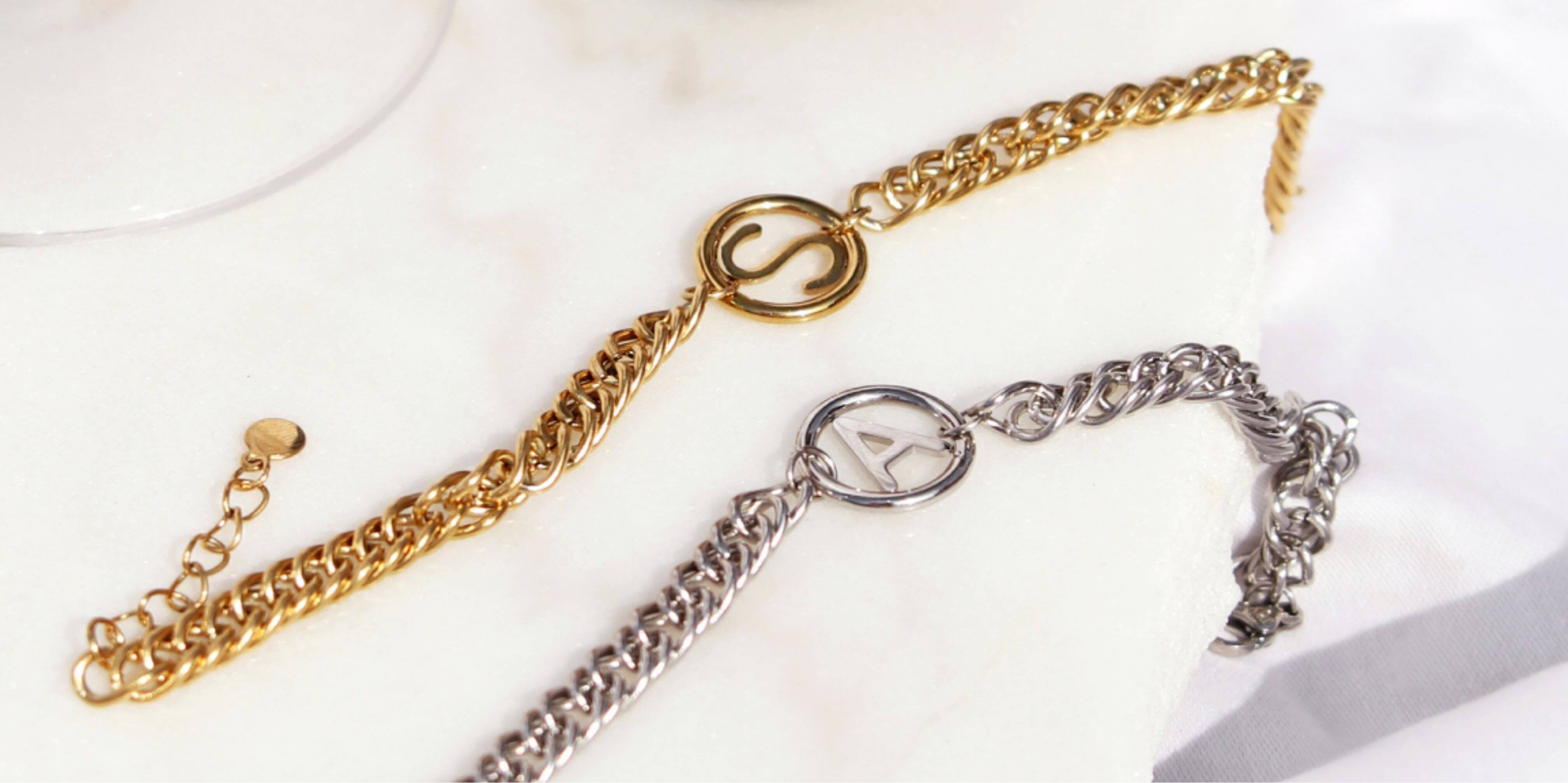 Personal gifts
Do you want to give an extra special gift?
My Jewellery is in love with personal gifts!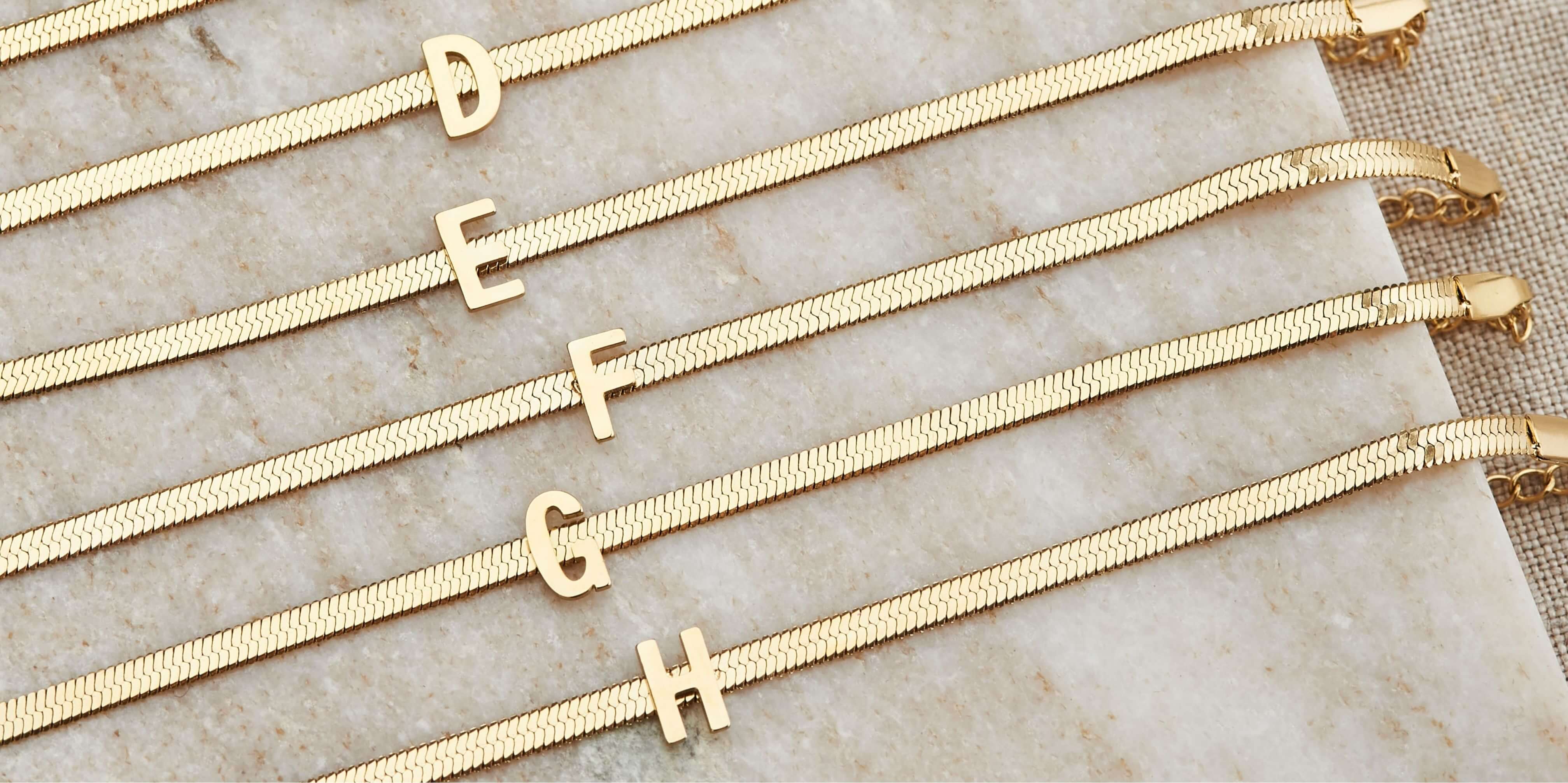 When is the 2021 Advent Calendar coming out?
What kind of goodies could you find in the My Jewellery 2020 Advent Calendar?

Compartment 1: 1x minimalist heart bracelet

Compartment 2: 1x moon earrings

Compartment 3: 1x chain necklace

Compartment 4: 1x star studs. Look really cute when styled with the moon earrings!

Compartment 5: 1x adjustable heart ring

Compartment 6: 1x statement earrings that spell LOVE

Compartment 7: 1x black scrunchie with stars

Compartment 8: 1x beaded bracelet that spells shine

Compartment 9: 1x minimalist basic necklace. Looks cute when styled with the chain necklace!

Compartment 10: 1x charm star. This charm can be worn with the necklace from compartment 9 or another nice necklace you already have!
Why does my discount not work with the Advent Calendar?

Discount codes are not valid for the Advent Calendar, so you cannot order one with a discount code.
My Jewellery 2021 Advent Calendar
It's beginning to look a lot like Christmas… and that deserves a brand new My Jewellery Advent Calendar. The shop shelves are stocked full of Xmas goodies months before the festive season finally arrives, because we can never start preparing soon enough. Can't wait for Christmas either? Treat yourself and those closest to you to an Advent Calendar and start counting down the days. Let the Xmas countdown begin with the My Jewellery 2021 Advent Calendar! Order your Advent Calendar from My Jewellery ASAP because this is a limited edition. Once they're gone, they're gone!
December = Advent Calendar Time
Even though the shops are already crammed full of Christmas items and some of us have already started counting down the days, the true Advent has yet to begin. You may not know that Advent is a Christian tradition that stems back to the 19th century and refers to the weeks prior to Xmas that mark the preparation of the festivities. That's an interesting piece of trivia but of course since then Advent has become famous for all the trendy Advent Calendars. Do you remember them from back in the day with all the little chocolates in them? Being excited every day and opening a new compartment to find out what surprise it had in store for you. That was a lot of fun, it's true, but you'll be even happier when you find out that My Jewellery's products await you on the other side of the Advent Calendar doors! This year we've designed a brand new Advent Calendar and we're just know you're gonna love it. There are some fantastic items in there that you'll definitely be wearing over the festive season. The only decision you have to make is, will it be silver or gold? That way you know you'll be getting your favourite colour when you unwrap all those cute My Jewellery gifts to wear them.
Present time: Advent Calendars are the gifts that are most fun!
Are you getting into the spirit of "the most wonderful time of the year"? Watching Christmas films that you probably know off by heart, drinking hot chocolate by the fire, wearing that rather questionable festive jumper, and decking your house in Christmas decorations? Or are you and your family all looking forward to watching the Christmas specials while lounging on the sofa? December is the month to be merry with lights and decorations, sharing good food with those you love, and let's not forget the PRESENTS! Show your loved ones you care with the merriest Christmas gift of 2021: an Advent Calendar. A totally original gift and you know that the person receiving it will be over the moon.
Guaranteed success
Do you want the gift for her to be something special that is totally hot & happening? Why not go for an advent calendar filled with jewellery?! Spoil your BFF since you always have so much fun together, your (little) sister since you always get to borrow her clothes or surprise your mum to say thank you for always being there for you. Xmas is the perfect time for letting someone know you care and thanking them for being in your life. Who are you going to spoil this festive season? You can't go wrong with a jewellery advent calendar.
Last minute Christmas stress getting to you?
Christmas stress? Let out a big ho, ho, ho! Christmas is coming and you haven't found any inspiration for any presents yet. You're running around the shops like a headless Christmas turkey and you can't seem to find anything. Have you dealt with this kind of last-minute Christmas shopping stress before? Want to make sure that won't happen again this year? Preparation is key and you can't get those gifts in early enough. Another advantage is that you won't spend a big chunk of money in one go if you stock up on your presents early, which is good for your wallet!
The My Jewellery 2021 Advent Calendar is a gift that will be a guaranteed hit with your BFF, sister or mum! An advent calendar is a present that you give before Christmas, so that the special person in your life can count down to the most wonderful days of the year. And guess what? No last-minute Christmas stress, because you have already given your present a few days before Christmas with a jewellery advent calendar. Since it is a big gift, you're done in one fell swoop. Convenient, right? Now you can enjoy the merry atmosphere, the delicious food and sing along to your favourite Christmas carols without a care in the world. Win-win, because your loved one will also be happy with a unique advent calendar from My Jewellery. So put the following on your Christmas shopping to-do list: buy a 2021 Advent Calendar. Oh deer, it's almost Christmas!
Ten days of countdown with the My Jewellery Advent Calendar
Last year's My Jewellery Advent Calendar went down a storm and sold out in no time! Did you miss out on the Advent calendar? No worries, because you're about to get the brand new My Jewellery 2021 Advent Calendar and it's waaay better! Count down the last ten days to Christmas with the jewellery advent calendar, filled with ten goodie surprises that will put a smile on anybody's face. Yes, your eyes aren't playing tricks on you, there's ten days worth of presents from My Jewellery for you behind every door, including some beautiful jewellery. Would you like this year's countdown to Christmas to be special? Then you should definitely buy the My Jewellery 2021 Advent Calendar! The My Jewellery 2021 Advent Calendar is an original gift and filled with stylish products that are perfect for the festive season, we love it!
The My Jewellery Advent calendar can be a present for yourself or the ones you love. That's why we packaged it in a fancy box. Last year's jewellery advent calendar was shaped like a Xmas tree and looked cute in your living room, kitchen, study or bedroom! We've come up with another cool design this year that doubles as a Christmas decoration and definitely deserves a nice spot in your home. It comes in a star-shaped design that will look absolutely fabulous in your room. Since My Jewellery knows that jewellery lovers like to choose between gold jewellery and silver jewellery, there are two different kinds of Advent calendars. Which one tickles your fancy, the glittering gold or the shiny silver jewellery calendar?
Still out hunting for the perfect gift for yourself or your loved ones? Then choose the My Jewellery Advent Calendar! It comes with 10 very cute items that are all a joy to unwrap and wear, and you can wear them all year round! They're not just for the festive season. Buy the jewellery Advent calendar now, so you're sure you'll be able to gift it on time. All I want for Christmas is an advent calendar! Who are you going to surprise this Christmas?