---
---
---
---
Bold Spirit: designed to remind us of the love within us all!
Inspired by vintage enamel signet rings, these colourful Bold Spirit part 2 pieces will truly encourage you to feel the love. Be playful, free and joyful and embrace the love! Graphic Designer Marjolein tells us everything about how this collection came to be.
16 January 2023 | By Victoria Cowan
Read time: 5 min
---
---
Can you describe your job?
---
My job at My Jewellery is to create new jewellery collections and design the matching packaging. We have weekly (brainstorm) jewellery meetings, during which we discuss new trends, ideas, collections etc. First, I'll process all the information after which I start the design process, usually on a computer but sometimes I'll also illustrate ideas by hand. Once we've got some designs, we'll choose a number of ideas to get samples made of. When those samples come in we test them, make the necessary adjustments and make a selection of our favourite items. Those items combined with the items created by fellow colleagues, creates one complete collection.
---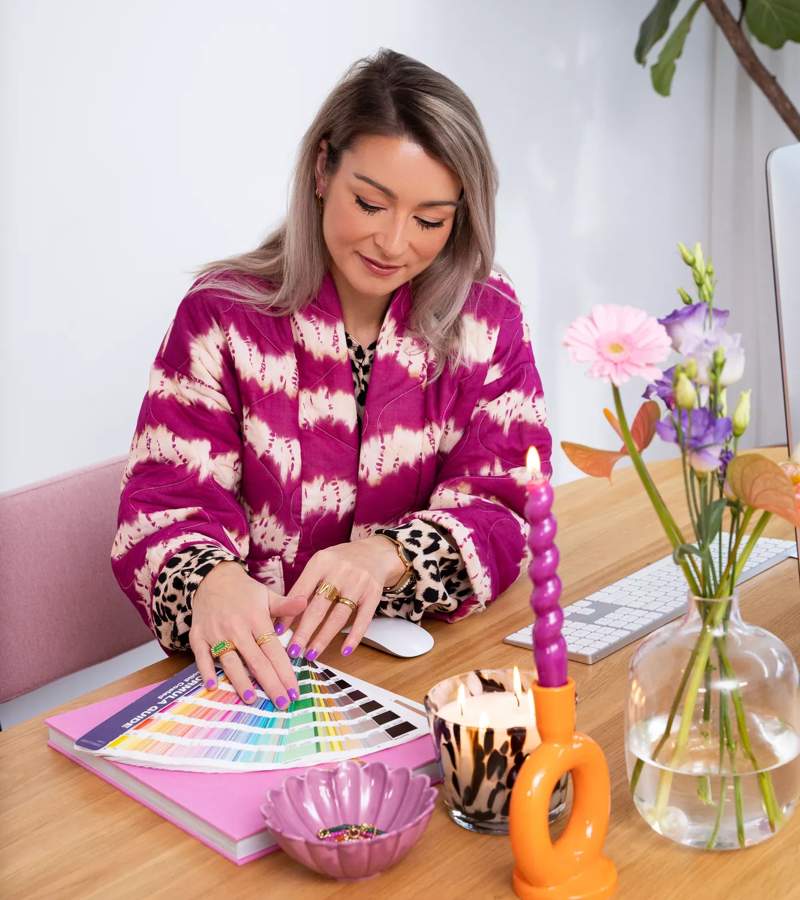 Jewellery engraving at My Jewellery | How we do it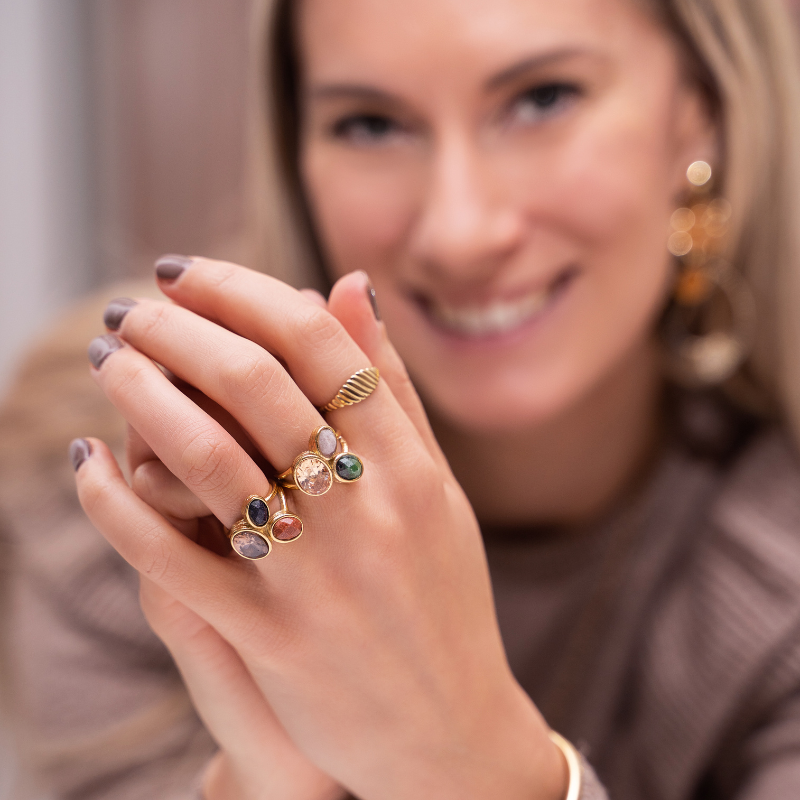 11 years strong rings | our gemstone rings
Summer souvenirs | The story behind the collection
---
What was the thought process behind the design for this collection?
---
The Bold Spirit collection came about from a recurring online trend. The designs were inspired by vintage & boho vibes such as elements from nature and faith but translated into a more commercial and wearable style. I often imagine the type of person who will suit the style of jewellery and try to envisage how they would wear it. That's why this jewellery collection is easy to style with other items for a playful look.
---
---
---
---
Where do you get your inspiration from?
---
I get inspired by everything I see and am surrounded by, whether that's when grocery shopping, (online) shopping, scrolling through Pinterest, social media, magazines, anything! But my own home can also be super inspiring! I might be designing a new collection and notice something that I've had lying around for ages and it suddenly brings me a burst of inspo. I moved home recently and we're still finishing the interior design for the house which I've noticed gives me new found inspiration for My Jewellery. Plus, working with my colleagues during our jewellery meetings provides me with tonnes of new ideas & inspiration!
---
---
More Bold Spirit!
---
Be playful & carefree as you wear each piece in its own right, or empower yourself by mixing and matching harmonious natural elements with timeless vintage pieces. Embrace the boho vibes of this premium stainless steel collection which includes sundials to guide us back to Mother Nature, mushrooms to signify transformation, vintage cameos to root us in our history and crosses that remind us of the goddess within us all, and get ready to unleash your free spirit!
Want to see more of the Bold Spirit part 1 collection? Shop the entire Bold Spirit collection here!
---
Get on the list & get inspired!