---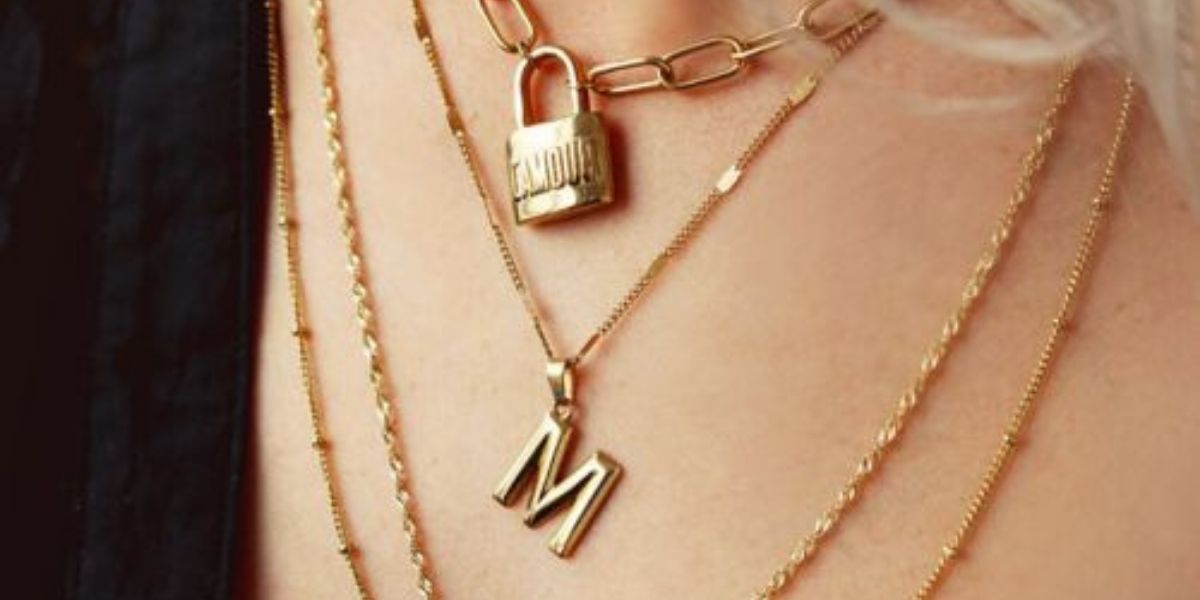 How to choose the right necklace for your neckline
Different necklace styles and necklace lengths work for different necklines, and determining which necklace works best with your outfit is guaranteed to offer the most amazing results! From short choker necklaces, to longer pieces perfect for layering, necklaces offer up a host of possibilities. So check out our guide on how to choose the right necklace for your neckline.
13 January 2022 | By Victoria Cowan
Reading time: 4 minutes
---
Different necklines work with different necklaces
---
To determine which necklace length or necklace style works best with your outfit, it's best to figure out what kind of neckline you're wearing. A high-neck top works better with different necklace styles than a t-shirt or a V-neck, for instance. There's also a case to be made in terms of which necklace lengths suit your frame or body shape best. In general for instance, delicate & dainty pieces tend to suit petite girls better than chunky chain pieces as those can overpower their small frame. While long necklaces look better on taller girls than on shorter girls, as the length of the necklace can make you appear shorter than you are. Back to the case at hand though, and choosing the best necklace styles to go with your neckline.
---
---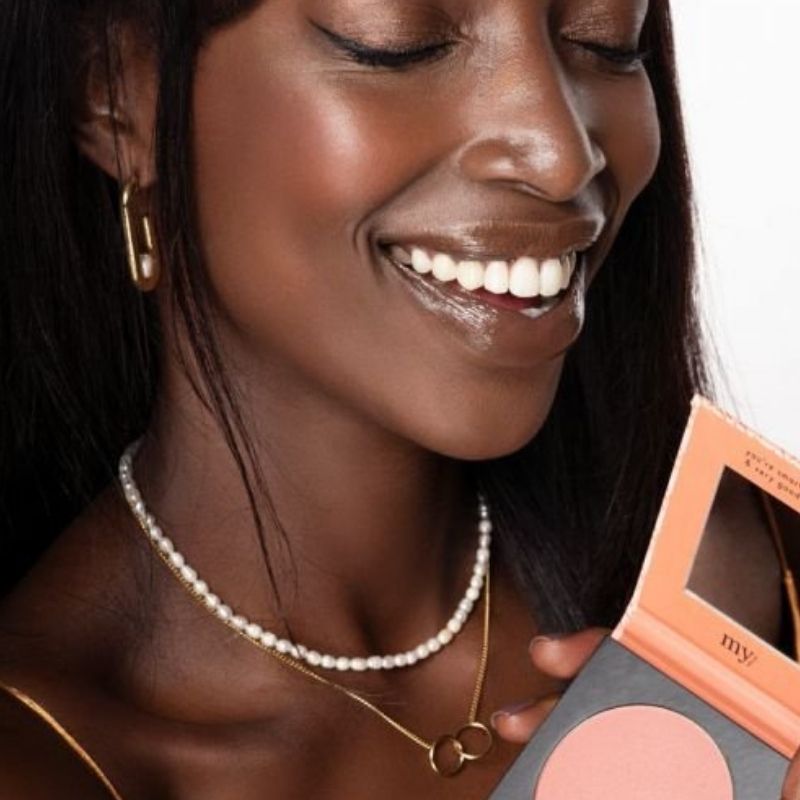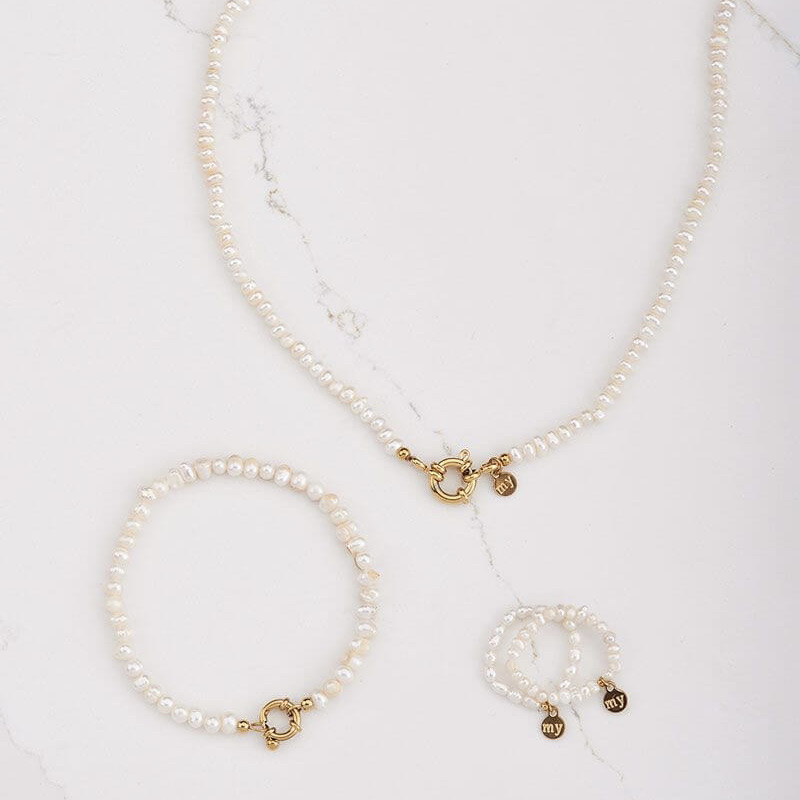 Galentine's Day - everything you need to know!
The best necklace style to wear with high-neck tops
---
High-necklines, think: turtlenecks, mock necks & collared shirts, look best when paired with statement or layered necklaces as these style necklaces help to elongate the neck which can appear slightly shorter when wearing a high-neck top. Yay for necklace parties being high on the jewellery trends list for the year! We love layering necklaces of varying lengths to give character and individuality to a high-neckline. If you're going for the layered look, try to avoid over-layering, often a general rule of thumb is to put on all of your jewellery, and then take off the last piece you put on, to avoid any jewellery or necklace overkill. Another on-trend trick for layering your necklaces is to use necklaces with different materials and weights. While for years mixing metals was seen as a big no-no, nowadays, mixing your gold necklaces and silver necklaces looks super cool and on-trend. Another favourite way of layering necklaces is to pair different weights, try pairing a dainty necklace with a chunky chain and a necklace with a charm or other embellishment, for a layered necklace party that's bound to catch the eye!
---
"One pearl is better than a whole necklace of potatoes"
---
The best necklace style to wear with t-shirts
---
T-shirts are a staple in every girl's wardrobe, and rightly so, because there's nothing quite as versatile as a great tee. But choosing the right necklace to wear with a t-shirt neckline can be trickier than you might think. Probably the best necklace style to wear with a t-shirt is a short minimal necklace, or a couple of fine silver/gold chains. The perfect necklace length would be one that sits right on your clavicle, so you're putting all the attention on that subtly sexy area of your neckline. The key to styling necklaces with your t-shirt is to keep the necklace elegantly casual, much like your tee itself, because wearing anything too bold would just look out of place when paired with your casual cool t-shirt look.
---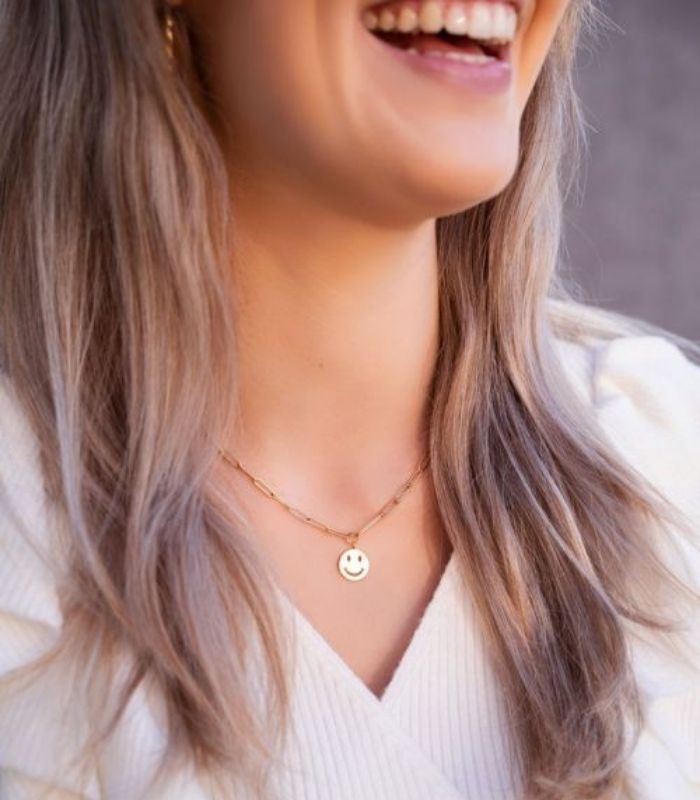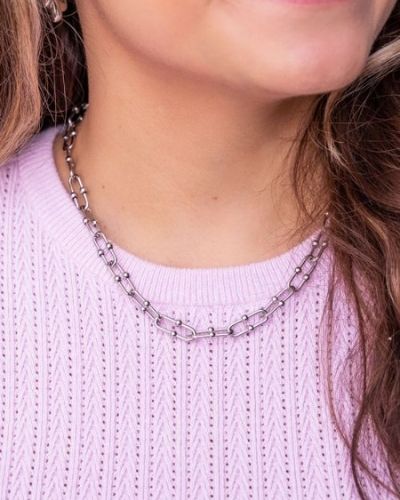 ---
Necklaces to wear with V-neck tops
---
V-necks, such as wrap tops, are probably the easiest necklines to style, and they also benefit the most from a nice necklace. Draw attention to the V, and create the illusion of a crazy long neck, by wearing a slightly longer chain or beautiful pendant necklace, a drop necklace also looks amazing. While we do love a layered necklace look, when it comes to V-necks and necklaces, we say: less is more. Stick to a max of two necklaces, one longer (pendant) necklace and possibly a dainty chain, as too much metal will overpower all the skin that's on show & the key to getting the most out of your V-neck neckline is to let your skin breathe.
"Show off that neck & rock that necklace!"
"Show off that neck & rock that necklace!"
---
---
Sign up & get the latest updates