---
---
---
My Jewellery office girls: Our favourite items
This feature is all about highlighting our super stylish & on-trend office girls! It should probably come as no surprise that we all love fashion and jewellery at My Jewellery, but we all clearly have our own personal and individual style too, so follow along as we explore the personal style & favourite My Jewellery items of the MJ office girls!
10 Feb 2022 | By Victoria Cowan
Reading time: 5 mins
---
My Jewellery office girls: Our favourite pieces
---
Today, we've asked our colleague, Myrthe - product content administrator- to give us an insight into her personal style and her favourite My Jewellery pieces! Myrthe works with the latest My Jewellery products every day, entering them into our system and putting them on the website so you get to shop your favourite new items the moment they arrive! This also means she has a pretty unique insight into all the latest trends and what's coming up for spring/summer '22, so go ahead and check out her style and have a read of all her favourite My Jewellery items. You're gonna love them!
---
How to find your signature style
Meet the colleague: from intern to brand coordinator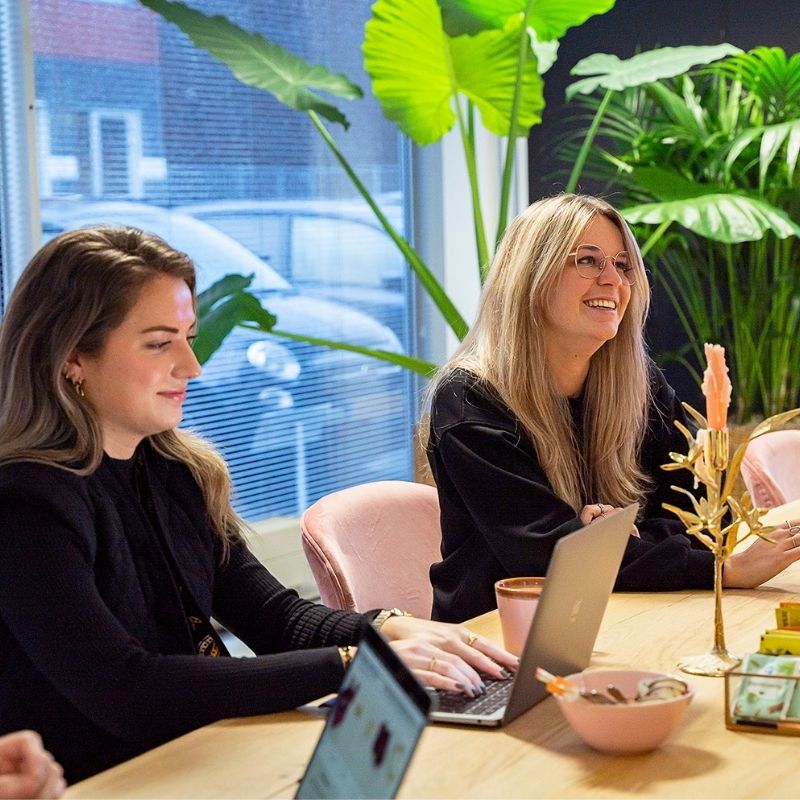 How would you describe your personal style?
---
Myrthe: "I think my style is very varied. One day I'll go for full on colour and funky details like fun prints and ruffles, and the next I'm all about basic minimalism. Although, I'd say a good blouse is a forever favourite staple, I truly can't get enough of them. Give me a whole closet full of blouses and I'm a happy girl!

Lately, I think my style has also changed quite a bit. I used to be more of an edgy dresser, and my go-tos were mom jeans and t-shirts, but nowadays you'll barely see me in that kind of look. While a good pair of mom jeans is still a go-to for me, now, I'd much rather pair it with a nice blouse. That t-shirt I used to rock? I'll wear that with a well cut pair of pants to balance out the edginess."
---
"I like my money right where I can see it: hanging in my closet." - Carrie Bradshaw
What's your most worn My Jewellery item?
---
Myrthe: "There's a beige blouse that I absolutely love to wear! So much so, I actually bought myself a back-up for it! Haha. I also tend to rewear a lot of the same jewellery, and I'm a huge fan of these rectangular earrings. Super timeless and yet, they make a statement too. Finally, my trusty black pants, these are guaranteed to give any outfit an on-trend edge."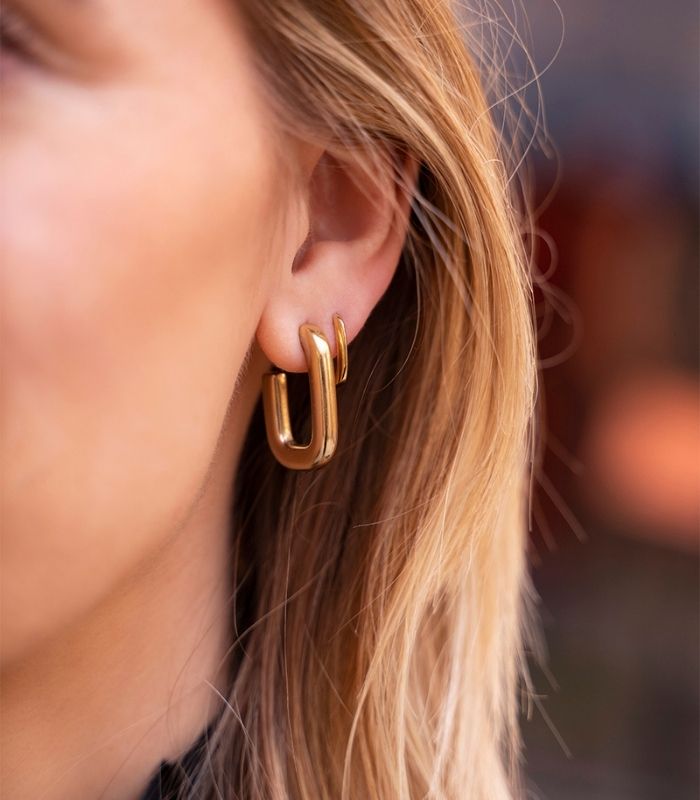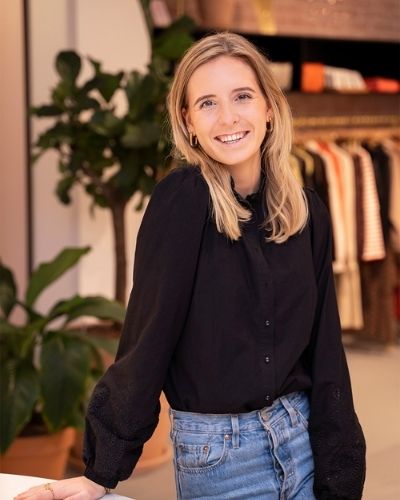 What's your go-to jewellery look?
---
Myrthe: "I mostly love lots of jewellery! A ring around every finger, lots of bracelets and necklaces, I just love it! Again, I have an eclectic taste when it comes to jewellery, and I love lots of different styles. I do always tend to stick to gold coloured jewellery though, as the warm tone suits me best. My secret jewellery trick? Invest in some really nice timeless pieces and mix them up with statement on-trend pieces, that way you can create a new look every day!"
Any key trends for 2022 that've caught your eye?
---
Myrthe: "I'm a huge fan of the gilet trend! They're one of my go-to pieces to complete any outfit. I can already picture myself rocking a pretty white dress with a leather gilet this summer, and I can't wait! Besides that I'm really excited for all the trending colours this year. Happy & bright is where it's at, so think: pinks, greens and oranges, it's going to be a fun summer. Finally, loose fit pants are a returning trend for 2022, and I'm a huge fan. They're comfy, classy, and look good on everyone, so what's not to love?!"
What are your current fave My Jewellery items?
---
Myrthe: "In terms of jewellery, it has to be the rectangular earrings and the My Jewellery Iconics ring with rope detail, I genuinely wear these pieces every day. I also always get tons of compliments on my green puffer jacket, and I've got to admit, I'm still in love with the colour. It's so cool and unique!"
---
"Style is a way to say who you are without having to speak."
- Rachel Zoe
---
---
Subscribe & receive the latest updates
Subscribe & receive the latest updates