---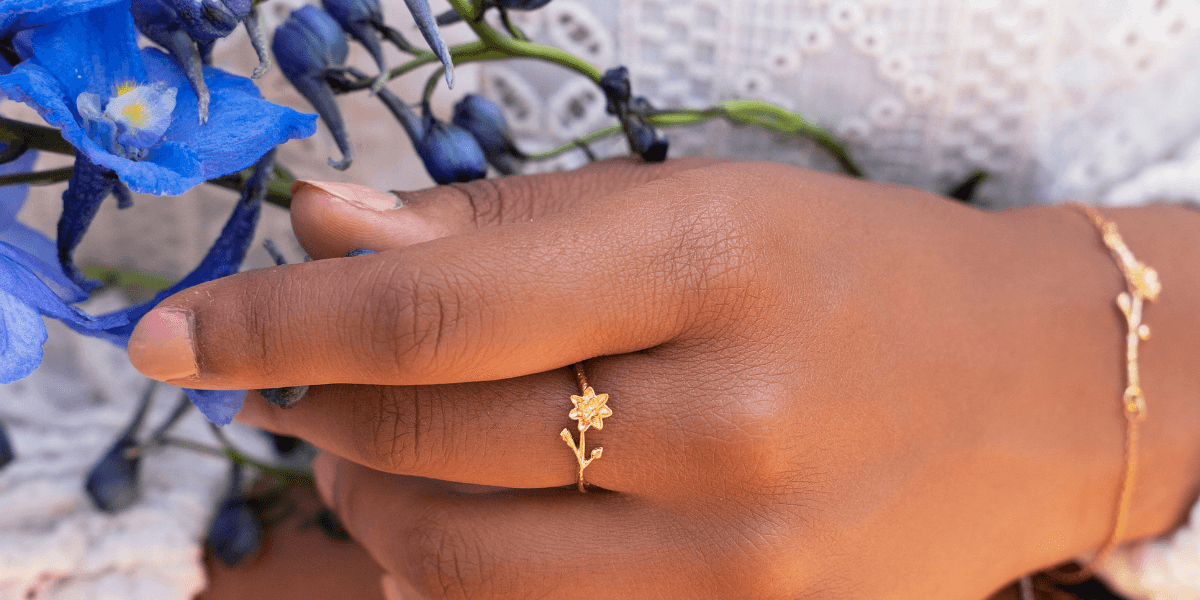 Birth flowers and their meaning
One of our most favourite collections by My Jewellery has to be the Birth Flower collection. Now we can imagine you're thinking: birth flowers, what are those? And honestly, we get it! What on earth are birth flowers exactly? Well, there're 12 birth flowers in total, each representing a different month of the year, but there's more… Because every birth flower even has a special & unique meaning which can be related to you as a person, interesting, right?! So let's find out which birth flower is yours & join the bouquet of love!
7 July 2022 | By Victoria Cowan
Reading time: 4 minutes
---
---
Birth Flowers
---
Birth flowers are much like zodiac signs in that every birth period is represented by one, sometimes two, birth flowers with hidden meanings. These meanings are so beautiful we wanted to share them with you, and hopefully provide you with some insights into your own birth flower. My Jewellery has chosen to represent each month with one birth flower, but keep in mind there are some birth months with multiple birth flowers.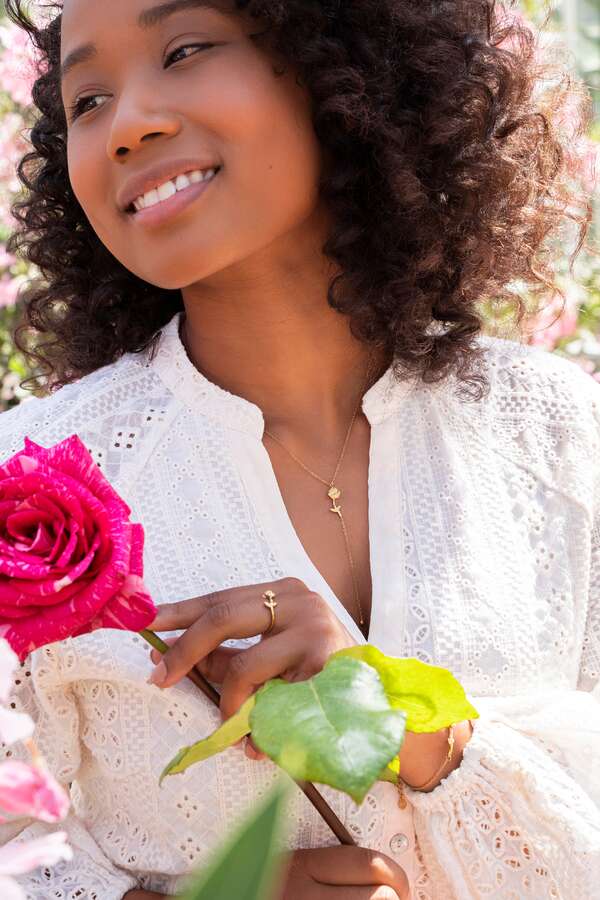 You might like these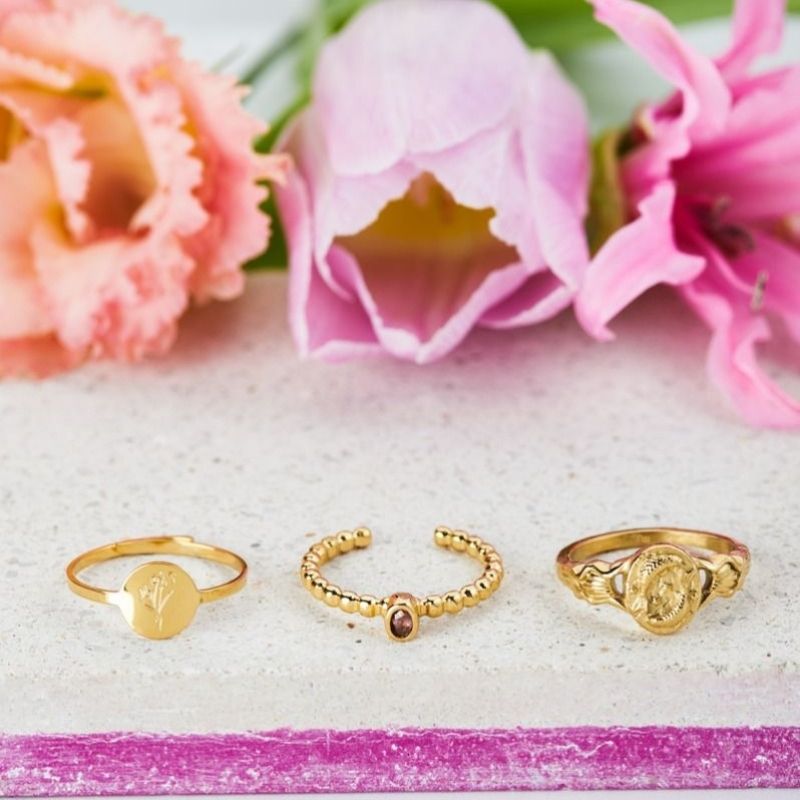 The meaning of your birthstones
Which zodiac signs are the best match?
Birth Flower January
January is represented by two birth flowers: the snowflake and the aster. The snowflake stands for hope and beauty, while the aster is a little more complex. The aster comes in various colours which each correspond to different meanings. A pink aster represents affection, a red aster stands for love and a white aster represents luck. In general the aster represents: deep love, gratitude and good fortune.
Birth Flower February
The iris is the birth flower for the month of February. This flower is famous for its colourful and swordlike leaves. It represents: faith, modesty and spiritual wisdom.
Birth Flower March
March is represented by a narcissus. A narcissus symbolises a new beginning, and when you see this flower start to pop up you know Spring is on its way. Yes! A narcissus stands for: rebirth and new beginnings, happiness & vanity.
Birth Flower April
The birth flower for April is the sweet pea. This birth flower is known for her colourful butterfly-like flowers & her gorgeous sweet scent. The sweet pea symbolises: delicate and blissful pleasure, optimism and playfulness.
Birth Flower May
Lily of the valley is the birth flower for May. This birth flower has tiny little bell-shaped flowers and a sweet scent making it a super cute flower. Lily of the valley symbolises luck, purity, sweetness and motherhood.
---
"Every birth flower even has a special & unique meaning."
---
Birth Flower June
The most fragrant of all flowers, the beautiful rose, goes with June. A rose represents so much more than just love, it also represents passion and beauty.
Birth Flower July
July is represented by two flowers: the water lily and a delphinium. We all know the water lily as the star of the water. It stands for greatness, purity and elegance. Meanwhile, delphinium is a gorgeous purple flowering birth flower that represents: lightness, positivity and grace.
Birth Flower August
August is another lucky month with two birth flowers: the poppy and the gladiolus. The poppy is an absolutely beautiful flower that represents verve and success. Meanwhile, the gladiolus stands for strength, success and imagination.
Birth Flower September
The September birth flower is all about spreading love, and it's the aster. This blue-ish lilac flower is a sister to the daisy. The aster represents love, faith and elegance.

Birth Flower October
A marigold represents October. Its bright golden yellow colour makes this birth flower absolutely unforgettable. The marigold has a beautiful meaning as it stands for creativity, passion and warmth.
Birth Flower November
The chrysanthemum is the matching birth flower for November, and if you ask us you should be super happy about that! Legend has it that the chrysanthemum possesses mythical powers and represents youthfulness. Here too the different colours have different meanings, but in general the chrysanthemum represents friendship, optimism and health.
Birth Flower December
What flower could be a better match with December than the poinsettia. Nothing, that's what! The poinsettia stands for success, celebration and hope.
---
Sign up & get the latest updates
The meaning of your birthstones