---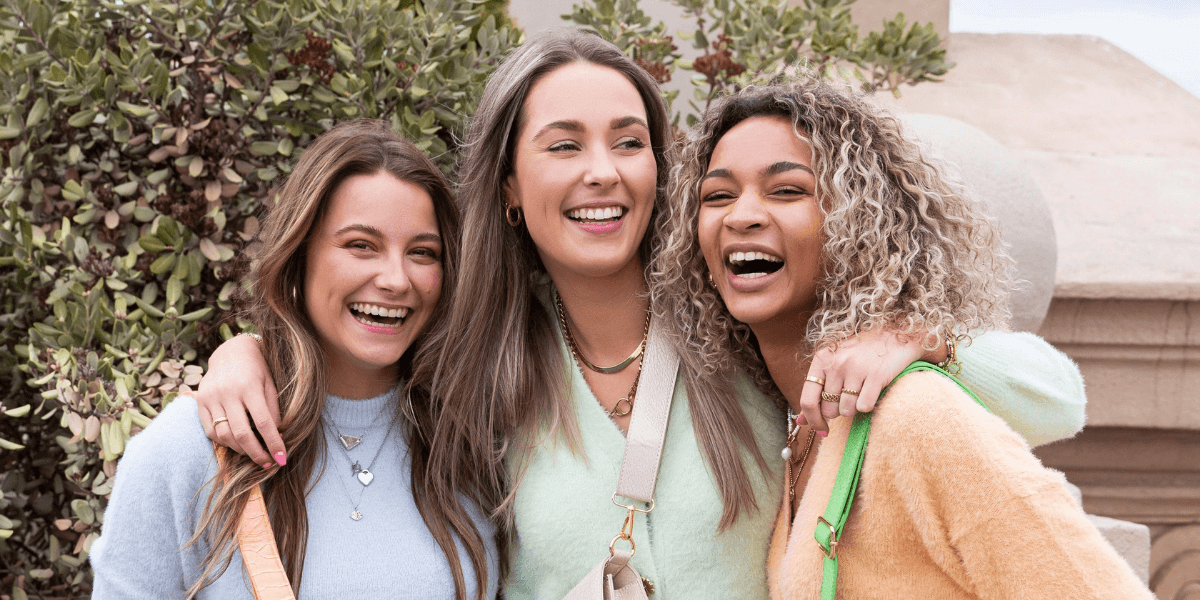 ---
Festival looks
We bet those festi tickets are screaming to be let out of your inbox and into the wild, ready to party! Festival season is about to commence and that means it's time for drinks and dancing till your lungs give out! A festival is your time to shine, so you need those festival looks to be on point. Glitter, colours, prints, fringing, you name it, it's gotta be part of the 'fit. Use your festival looks to show off your creative side to its full effect, and be the belle of the festival. Have you started the search for the perfect festival look but not got further than throwing your entire wardrobe onto the floor in despair, well despair no more, because we hope to make the hunt for your ultimate festival outfit so much easier with this guide to our fave festival looks!
29 March 2022 | By Victoria Cowan
Read time: 5 mins
---
---
Mix 'n match your group outfits
---
Have you rounded up your fave girl squad to hit up all the festivals with you this season? In that case, you know you've got the right group of besties at your side & you're gonna have the time of your lives. There's nothing better than experiencing this joyful time, all about fun, happiness and making new memories, with your ultimate babe squad, except maybe when you get to do all of that in the prettiest & coolest festival looks! Because obvi you're all gonna be taking a tonne of pics during the time of your lifes and you need the best festival looks to look fire on the field and in the pics. Festivals just so happen to be THE perfect situation to go all out in the style stakes, nothing is too much or too crazy when you're living your best life out on the festival stage. When going out with a group of babes we think living up to the twinning is winning quote is a super fun way to go, obviously literally copying each other's looks is a big no, but going for a colourful theme or particular festival boho print and matching some of those elements would be super cute! Why not go for a pastels theme and style your festival looks with the softest & most on-trend ice cream shade pastels, happiness guaranteed. Plus, you'll never lose each other in the crowd, winner!
---
''Music is the strongest form of magic''
---
---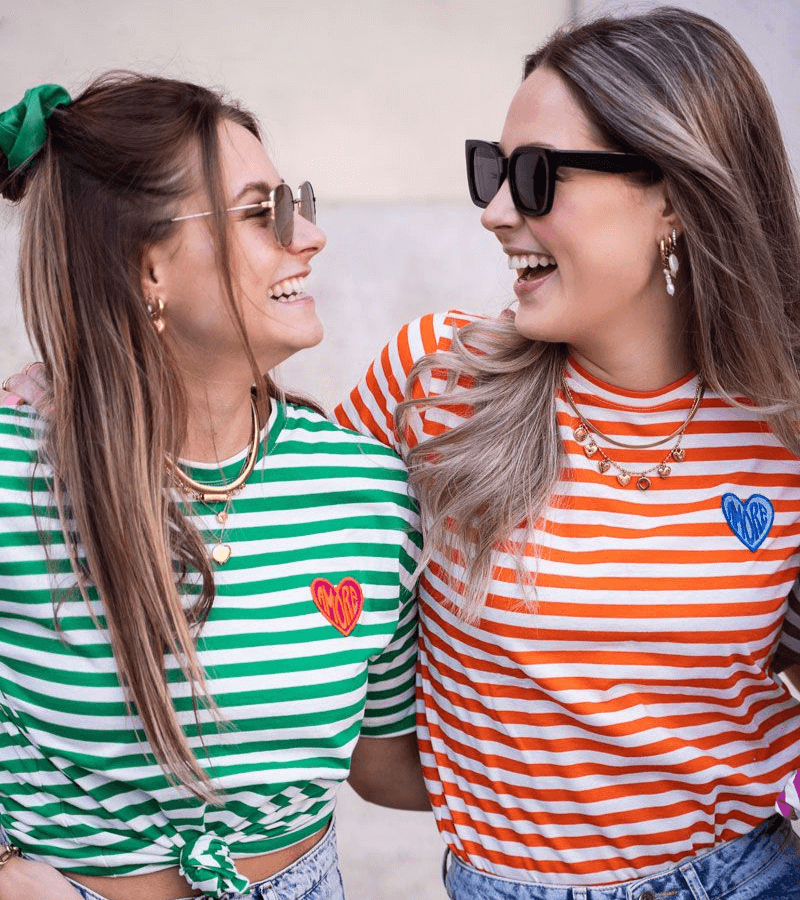 ---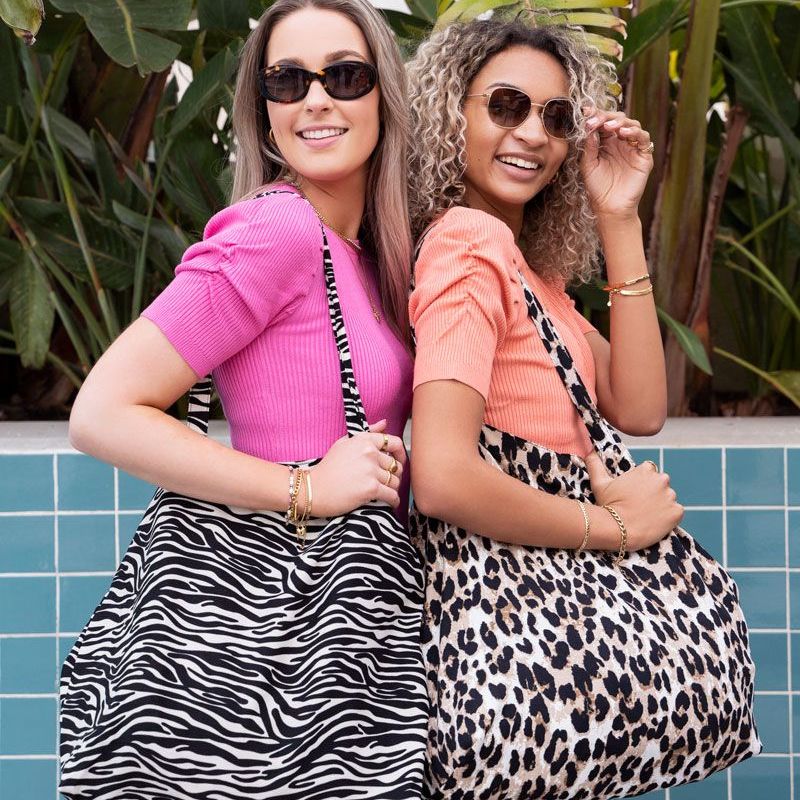 Weekend festival: what to bring
How to style a triangle bikini
The right festival look for your festival theme
---
Every festival is different: different music, different vibes, different everything, so to really stand out you wanna match your festival looks to the specific mood of the festival. Re-purposing the same look for multiple different festivals is a major fashion crime! There's a few things to keep in mind when pulling together a festival look, think about the theme of the festival, is the weather going to be warm or is it a cold weather festival? To give you a feel of the different festival vibes and the right looks to wear to them, we've put together a list of the most popular festivals around, so you'll never arrive wearing the same outfit twice, ever again!

Ps: Even if you're not going to any of these festivals, consider them as inspiration for a fire festival look for all the festis you've got coming up!

Festival look #1: Coachella
---
Coachella fest might just be the most famous festival in the world! We've all seen the Insta pics of celebs & influencers in the Cali desert, giant ferris wheel and palm trees in the background, literally what festival dreams are made of. Still, it can sometimes look more like a fashion show than a music festival, simply because of the killer style always on show there. So, if there's one festival to look at for the ultimate in festival looks inspiration, it's gotta be Coachella! Every year, the bohemian clothing style is top of the festival fashion hit lists, and so too at Coachella. Boho looks know no bounds and are the ultimate in free and uninhibited dressing, perfect for festivals if you ask us. From beautiful long dresses to Western jackets, this is the style loved most by the Coachella fashionistas. Look around and you'll see gorgeous girls in shorts, long skirts, funky co-ords, glitter clothing and party-ready outfits, nothing is too crazy, too revealing or too much in the Cali desert. Coachella is all about the aesthetics and less about the comfort so be prepared when it comes to your festival look. Style the outfit with a great hat, preferably fedora, bucket or cowboy style, add some western boots and cover your bod in glitter and you are good to go, babe! Coachella, we've got our outfits sorted, now where's the invite?!
---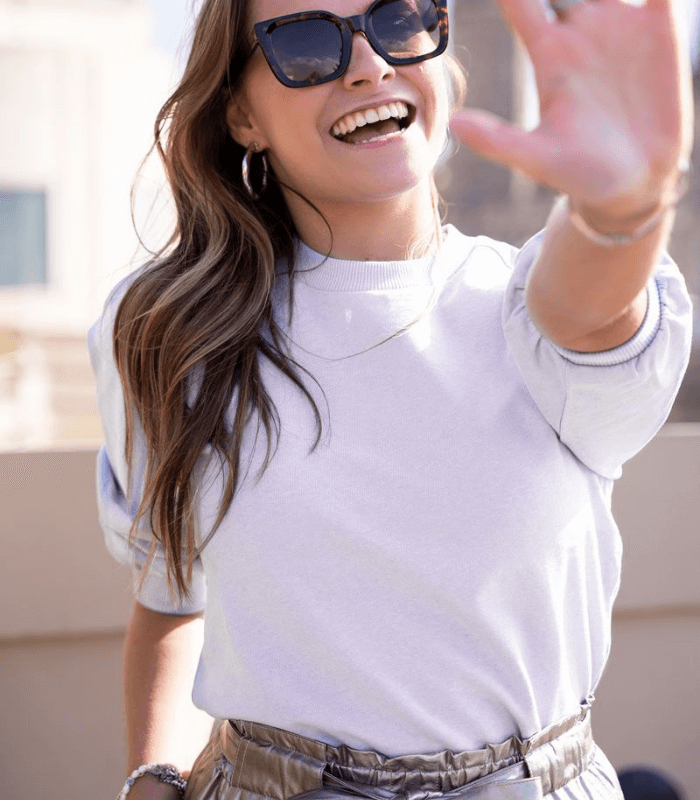 ---
Festival look #2: Tomorrowland
---
While Coachella is all about the aesthetics, Tomorrowland is all about dancing all day 'n night, so comfort is key! Colour is the way to go here, so grab those neon pink, green, yellow and blue items and have some fun. And don't think that your comfortable festival look is automatically boring, oh no, there's still plenty of opportunity for a stylish festival outfit here. We love the combination of a mesh top layered over a cool bralette for a fun effect, style with a cute pair of skorts and you're free to do your thing on the dancefloor without running the risk of flashing anyone! If you'd rather go for a more simple look a playsuit is the perfect choice! Finish off with a festival bag to keep all of your belongings close to you, and add some colour to your hair with fun ribbons braided into a cool look that'll set you apart from the crowd.
Festival look #3: Mysteryland
---
The festival looks for Mysteryland, always remain a bit of a, well, mystery. But don't let that spoil the fun! A party top and shorts combo is always a safe bet, practical, stylish and versatile, plus you're bound to have these items hanging in your closet already! Alternatively go for a hint of boho vibes in a wide-sleeved blouse and leather skirt look. Add some chunky boots and you're bound to get through the day in style. Leather is always a good idea for a festival look as it repels liquids, leaving you to enjoy a stain free look all day long. To really complete the look add a load of festival accessories and go wild with your beauty look! Prep the skin, accentuate your eyes with bright colours and give your face a refreshing boost every now and then with a squirt of the skin defender. Ps: don't forget the perfume for those occasional spritzes of freshness.
---
The perfect jewellery look for your festival!
---
More is more when it comes to festivals, not least when it comes to the jewellery looks! Putting together the perfect jewellery party is a joy in itself, but add a bit of festival attitude and it's like a jewellery dream come true! To really compliment your festival look with the right jewellery it goes without saying that colour is the way to go. The Candy Couture collection includes some of the sweetest (literally!) and most colourful pieces you could find, and makes the perfect addition to your festi look. If you're a ring-fiend and want to adorn your fingers with the prettiest rings, the We Love Vintage collection has to be the one for you. These gorgeous rhinestones rings will instantly add a touch of colour and glam to your festival look. After all, a festival look is nothing without a good set of shiny jewellery. So, grab this opportunity to deck yourself in the most extra, shiny and glam jewellery at your fave festival. The Mood Collection & Starmood Collection are you best friends when it comes to glitz & glam, so take a look. Your festival look isn't complete until the party is worn around your neck as well as on the festival grounds!
---
Subscribe & receive the latest updates
Subscribe & receive the latest updates