---
---
---
Weekend festival: what to bring
The spring summer season coincides with one of our personal favourite times of year: festival season. And who doesn't love festival season?! Fun parties, endless days with your friends dancing the night away, it is pure bliss. Allow us to guide you through some of the absolutely unmissable weekend festival essentials you need to pack!
24 March 2022 | By Victoria Cowan
Read time: 4 mins
---
---
---
Weekend festival essentials
---
The spring summer season coincides with one of our personal favourite times of year: festival season. And who doesn't love festival season?! Fun parties, endless days with your friends dancing the night away, it is pure bliss. But, as any fashion lover knows, festival season is also the time when your outfits and festival essentials need to be on point. So, are your festi tickets burning a hole in your pocket, has that date been branded in your planner for months and are you totally mentally ready to live it up at your favourite weekend festival this summer, then listen up, because we've put together ultimate list of festival weekend essentials that you simply can't live without. Because, trust us, there's nothing worse than freezing at night because you forgot to pack your sleeping bag, or waking up with panda eyes because you neglected to pack your makeup remover wipes. So, allow us to guide you through some of the absolutel weekend festival essentials you need to pack!
---
Festival must-haves
---
If you're anything like us you've been looking forward to dancing away the day under the sun surrounded by your besties with drinks in hand since the end of last year's festival season. There's just something about festivals and the combo of great music, good vibes, dancing & fun, there's nothing better! Festival season starts towards the end of spring, so it's about time to get ready for it. Obviously, it all starts with that golden ticket! But after that is when the fun prep really starts. Must-have number one has to be a stylish yet practical bag, that'll carry all your essentials for you. Next up, your purse, phone and a handy phone cord so you can always keep your phone close to you and you can capture all those happiest moments in an instant. Because sure, you wanna live in the moment, but you also wanna be able to look back at pictures of those memories and be transported back to all the fun. Next up a small mirror and some of your beauty essentials, such as mascara, lipgloss & perfume, for those moments when you just need a little freshen up. Last but not least, never, ever, forget your phone charger or power bank, because when it's late at night and you've got lost looking for your tent on the festi campsite, you really want to be able to get in touch with your besties!

Extra tip: dry shampoo! The saviour of many a festival hair style disaster!
---
---
Festival outfit inspiration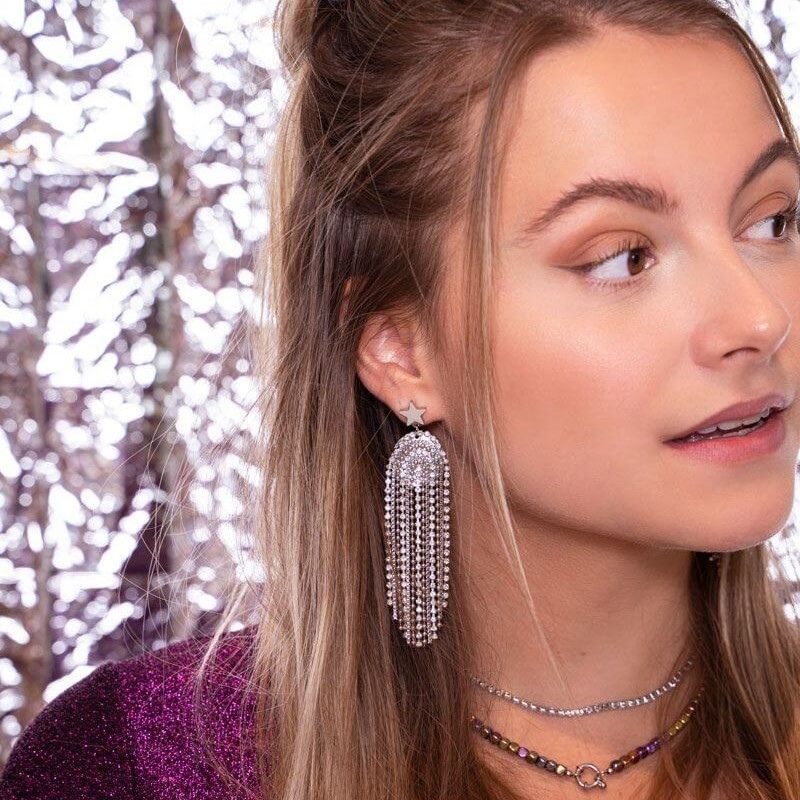 Glamorous jewellery party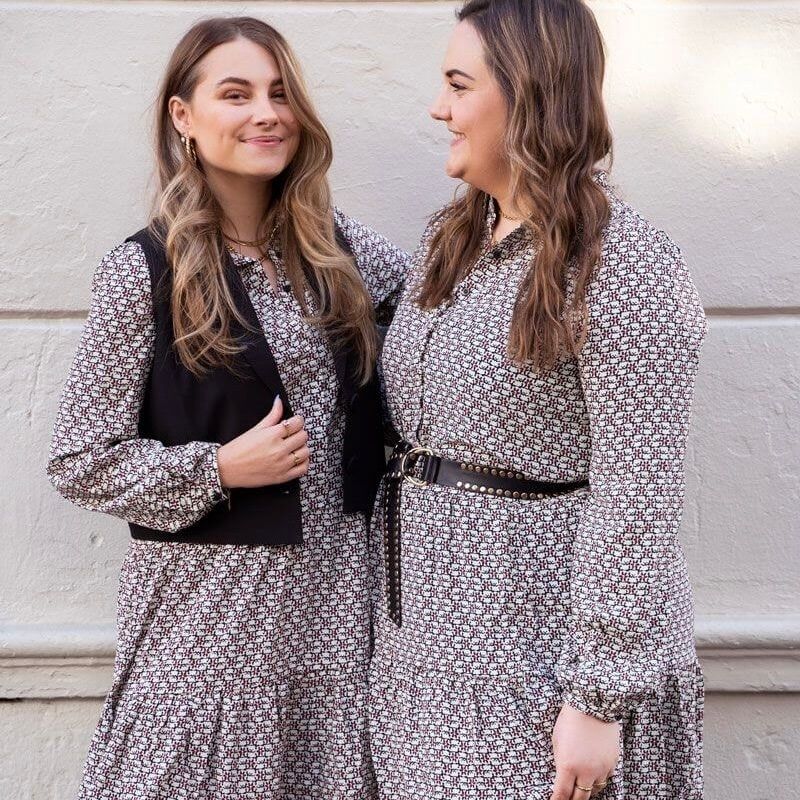 Which dress suits my figure
Festival outfit
---
Get ready to grab your fave festival outfits from your closet and keep your tickets to hand because it's not long till we get to party again! Obviously when packing for a festival it's best to be quite practical, after all you'll be carrying your tent, sleeping bags, stove and all other camping essentials already, you don't want to add a giant suitcase of clothing to the mountain of cargo. So, go for clothes that can easily be mixed & matched. Think of a cute dress or jumpsuit, for an all-in-one outfit, and eliminate all of the anxiety around choosing an outfit. We're also big fans of skirts or shorts paired with a cute top or t-shirt, perfect for basking in the sun without running the risk of overheating, plus, these items alone are perfect for mixing and matching and creating multiple different outfits over your weekend festival. Naturally Northern European festivals can be pretty chilly in the evening, so unless you're living it up in the Coachella desert or in the beautiful sunny climes of Spain, Italy, or any other gorgeous Mediterranean locale, you'll need to pack a cosy coat. Finally, don't forget the footwear, a great pair of Western boots are super on-trend this year, the bolder the better, and so totally festival worthy, but we equally love a fun pair of chunky sneakers, or even some wellies (for those wet festivals!).

P.s: Know exactly which festival you're going to and pretty sure what the weather will be like, but not entirely what outfits to bring for said weather? No worries, simply check out our pages festival essentials: warm weather, and festival essentials: cold weather, for all the inspiration you could want!

---
"Here's to the nights that turned into mornings, and the friends that turned into family"
---
Festival jewellery party
---
At My Jewellery we're firm believers in finishing off every outfit with a killer jewellery party. Plus, do you really think you can hit your favourite festival without your favourite jewellery?! Yea, we thought so. Which is why we've launched some amazing collections full of completely festival appropriate pieces. We love colourful beaded jewellery for a festival look, and they look amazing when paired with a bohemian festival outfit. That way you've got yourself the ultimate festival look! Not much of a colour fan? In that case go for chunky silver or gold jewellery that'll go with any kind of outfit you choose to go for. If you're nervous about losing your jewellery, pack it all in a handy jewellery organiser and you won't have to mess around with untangling all of your necklaces & bracelets. Trust us, a jewellery organiser truly is a must have weekend festival essential you never knew you needed!

---
---
---
Festival accessories
---
Weekend festivals call for the best accessories! Just like your carefully selected jewellery, the right accessories can make or break a festival look. Go for a cute hat, which will simultaneously look super stylish & protect you from the sun, win/win! If ever there's an occasion to break out the hair accessories it has to be at a summer festival. Picture it now, the perfect braided hair 'do finished off with fabulous 90s style hair clips, genuinely the ultimate festival look! Naturally, every girl needs her favourite pair of sunnies when spending time in the sun, so don't forget to pack a pair or two (trust us, this isn't our first rodeo, and you're bound to lose or misplace a pair) and while you're at it, why not pack an on-trend sunglasses chain too! Finally, bring a small shoulder bag or bum bag for all your small essentials and you're ready to strut your stuff on the festival field.

---
"Live every day as if it is a festival. Turn your life into a celebration"
"Live every day as if it is a festival. Turn your life into a celebration"
---
As always, don't forget to tag @myjewellery on all socials, because we can't wait to see how you style your ultimate festival 'fit!
---
Subscribe & receive the latest updates