---
---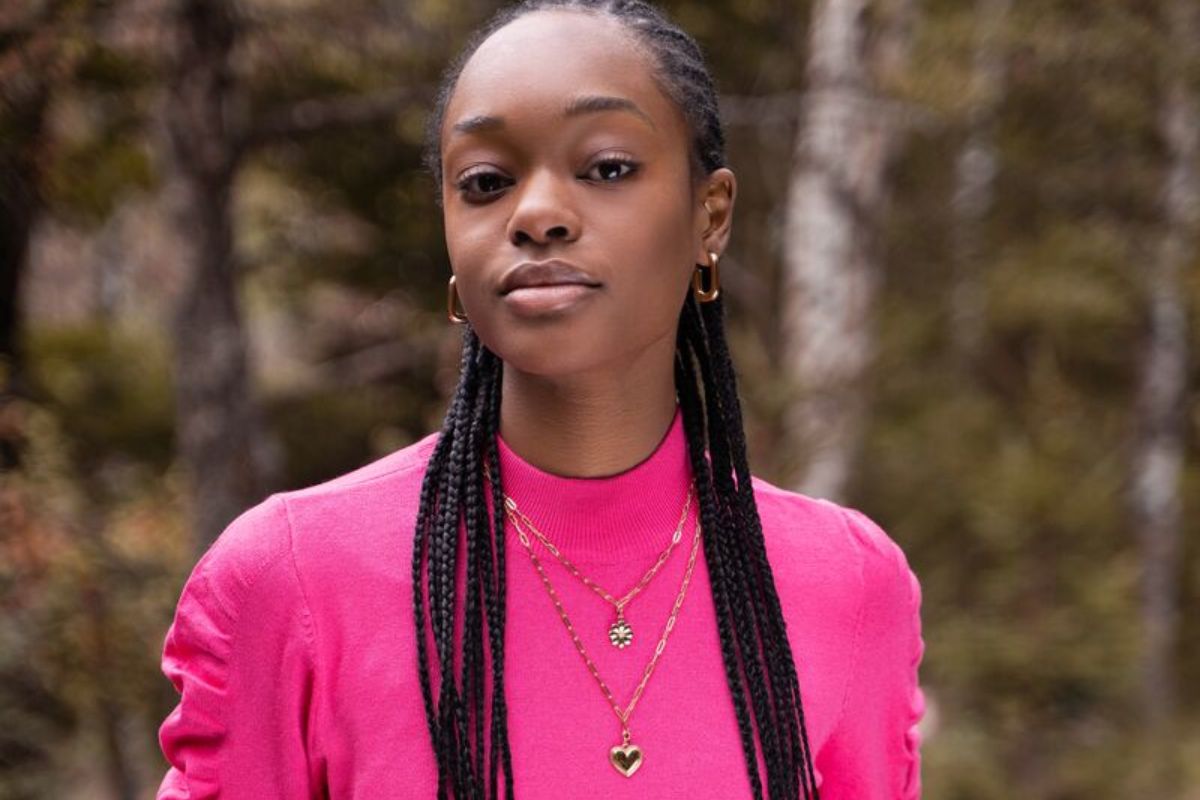 ---
---
---
How to layer clothes for Winter
Winter, the coldest season of the year, and with the exception of the run-up to the festive season, also the slowest-moving season of the year! If you're in northern Europe you'd be forgiven for thinking that Winter lasts from about the end of October to the end of March, not true of course, but those short, dark and dreary days can often feel completely endless. Luckily, Winter fashion tends to be pretty amazing! From our favourite materials & fabrics that you really can't wear in Summer: such as fleece, teddy and leather, to layering your favourite items, Winter style really is the most versatile! However, there is a certain art to layering clothes for Winter, interested in knowing the secret to a perfectly layered Winter outfit? Keep on reading, because we're sharing the best tips 'n tricks on how to layer clothes for Winter.
13 December 2022 | By Victoria Cowan
Read time: 4 min
---
---
The art of layering clothes starts with the perfect base layer
---
Choosing the right base layer for your Winter outfit is pretty essential, as it's what'll keep you warm throughout the day. But, it's also important to remember that despite being covered by clothing items during the day, once you get inside to some place warm for a cosy cup of hot cocoa, you'll be stripping off those layers, so make sure that your base layer is as cute on it's own as it is covered in layers. We think a classic turtleneck and leather pants or vintage jeans combo is the perfect base layer for your Winter outfit. The high neck will peep out from under the layers to add a little extra touch to your outfit, and the leather trousers add edge and statement to your look. Also, remember to wear a thick (but cute!) pair of socks as body heat is released through your feet, so keeping them warm in cool socks is rule number one when it comes to layering your Winter outfit.
---
Gift Guide | Unique gifts for the host
Office Christmas party outfit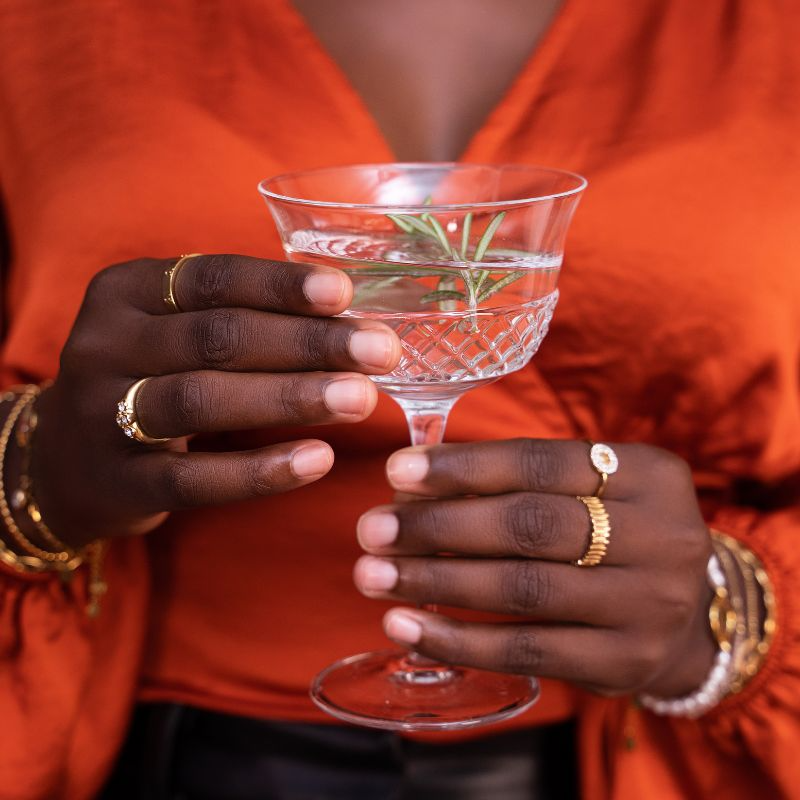 Christmas present ideas for her
---
Mid layer, the next step to layering your Winter look
---
If you're sticking to the turtleneck and pants combo, a crisp white or cool patterned oversized blouse shirt is a perfect mid layer option. The turtleneck will peek out at the neck, while the shirt adds some colour and interest to your layered look. The next step is to add a cool blazer as this will streamline and tailor the look, making you look less like a bulky Michelin man, and more like a sophisticated fashionista. A great mid-layer alternative to a shirt is a winter dress, long or short (just make sure your tights are warm) either works well, as the base layer will be working hard to keep you warm. Pair your dress with over-the-knee boots and a gilet or blazer and you've got yourself a great layered outfit. Finally, if you tend to get really cold in Winter, a chunky knit cardigan or sweater is the way to go! A cardi looks great layered over a turtleneck top, while a sweater is perfect styled over a collared shirt for a preppy-chic look.
---
The final step to layering an outfit for Winter
---
Of course, no Winter outfit is complete without a great Winter jacket or coat. These items truly are what makes Winter fashion so great! A good Winter coat is an absolute wardrobe essential for any woman as it makes such a statement to who you are. From a gorgeous timeless cream trench coat that screams sophisticated style to a (leather) puffer jacket that says you're cool and casual but totally on-trend, there are endless options when it comes to coat styles and they all say something about your individual style. When styling your Winter coat with a layered look it's important to look at the proportions of your outfit. If you're wearing a long dress or shirt your outfit will look better layered with a long coat, as a short or cropped jacket could cut you off in the wrong place and make you look shorter than you are. However, a cropped jacket does look absolutely amazing layered over a high-waisted jeans and cropped or tucked-in sweater or top combo, as the high-waisted pants will give you the illusion of super long legs! (and who doesn't want that?!)
---
The perfect accessories to finish off your layered Winter look
---
Winter is without doubt the season for hats! We love a cute hat to finish off an outfit, and they look so great with a layered style. Add a pop of bright colour to those dark Winter days in a brightly coloured beanie, trust us, anyone looks great in a beanie! Alternatively, a chic beret adds class and a touch of French allure to your look without you having to try too hard. If you're more of a casual cool kinda gal, a bucket hat or cool sports cap are definitely for you! These kinds of hats look so cool styled with a puffer jacket, smart-casual hoodie, high-waisted faded denim jeans & sneakers, trust us your Insta follower count will go through the roof! Scarves are another firm layering favourite. A statement patterned scarf, will keep you warm and is a great Winter staple. And last, but by no means least, you must add jewellery to your outfit! It might not keep you warm, but it's sure as hell going to add style to your outfit! Continue the layering vibe by layering a bunch of necklaces in different lengths to create your very own necklace party. If you're wearing gloves you might want to leave the rings at home, but you can still definitely go all out in the bracelet and earrings department. You know, with all these amazing style ideas, Winter might not be so bad after all. So, bring on Winter! And let's get through the cold in style!
Get on the list & get inspired