Styling
How to style: ear cuffs
By Demi van Lankveld, 8 March 2021
The perfect finishing touch for your ear party and totally on-trend: ear cuffs! We adore them and would love to show you how to style ear cuffs with other earrings.
Fake piercings are ideal if you don't want a real piercing, but still like changing things up with different earrings. Ear cuffs provide an instant ear party, without having to get your ears pierced.

How to wear a fake ear piercing?
1. Grab the ends of the ear cuff and pull them slightly apart.
2. Slide the fake ear piercing around the narrowest part of your ear.
3. Move the ear cuff to where you want it.
4. Squeeze the ear cuff slightly so it stays in place.
5. If your ear cuff is in the right place and it doesn't pinch, then you're ready to go!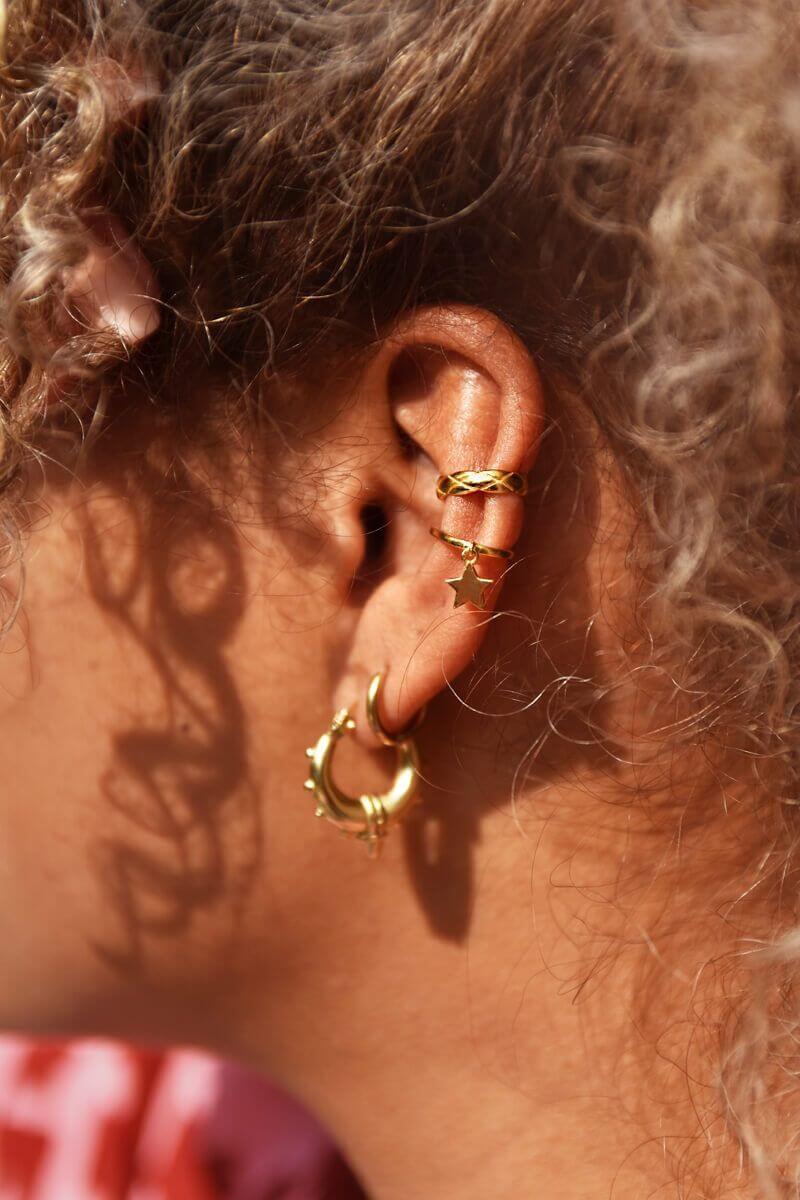 Different types of fake ear piercings
My Jewellery has fake piercings in different models & styles so that there is always a favourite for you. Of course, the most fun is to combine these fake ear piercings with other earrings. We have listed a few tips below for the perfect combination with various ear parties.
Keep it cool
Do you like cool? Then go for real eye-catching earrings. Choose a striking, heavy cuff and combine it with chunky earrings.
Classy but sassy
Are you the classy type? Then go for a nice classy fake earring and style your ear cuff with chic statement earrings. Tip: be sure to check out the ear cuff with beads!
Back to basic
Do you prefer basic? Then go for earrings in the same style to match your ear cuff. For example, minimalistic earrings with a charm, combined with studs and a basic fake earring.
Make a statement!
When you are going for a glam look, an ear cuff with stones is a real must-have. Combine these cuffs with statement earrings for the finishing touch.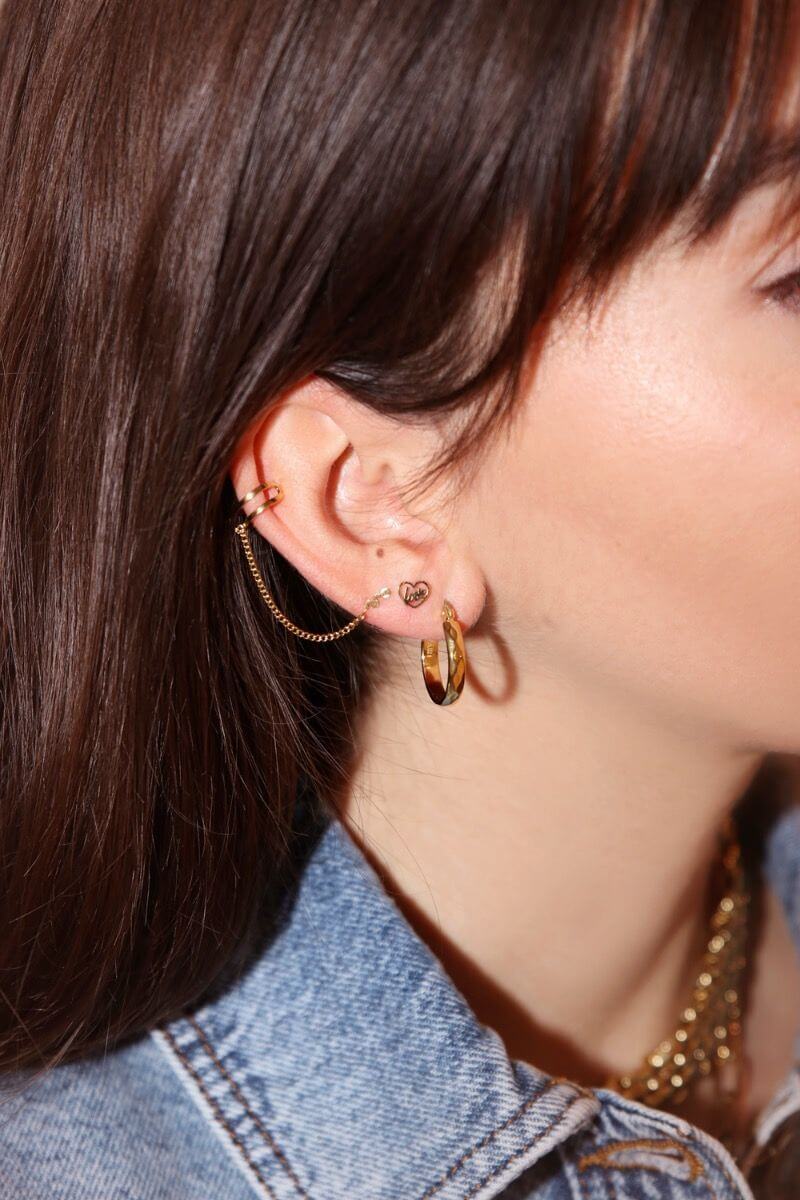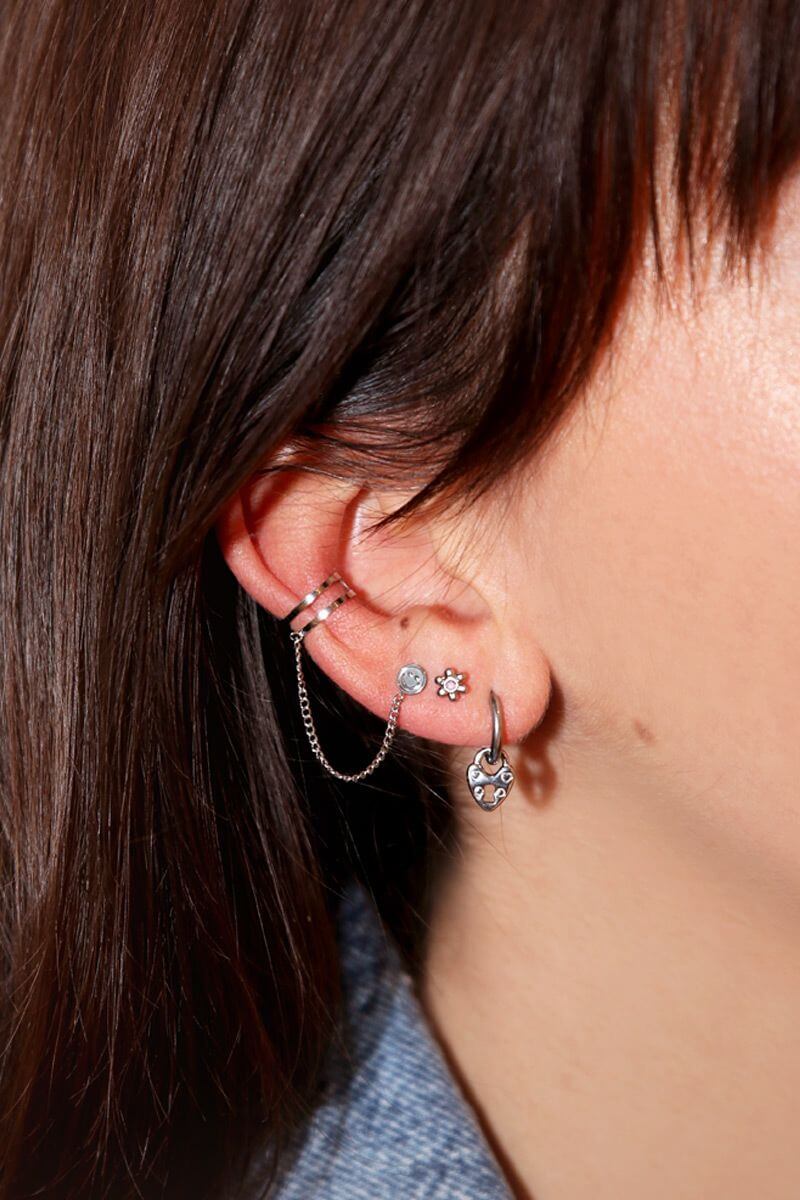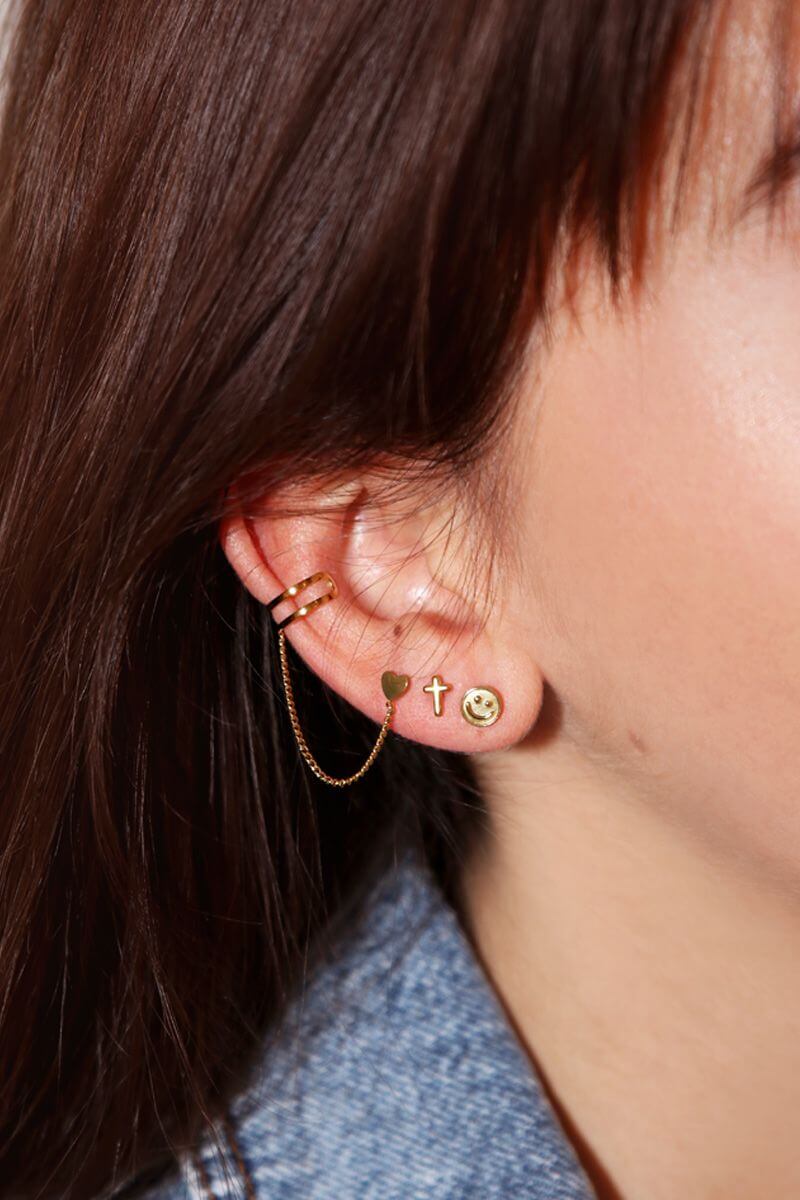 Benefits of fake piercings
When you would rather not have a real piercing, you can buy a fake piercing. One big advantage is that you can try out different styles without it being permanent. Another advantage is that you don't have to wait 12 weeks until you can change jewellery. With an ear cuff, you can change your look as many times as you want starting from the first day!
Tip: take off the fake earring when you go to bed so you don't lose it!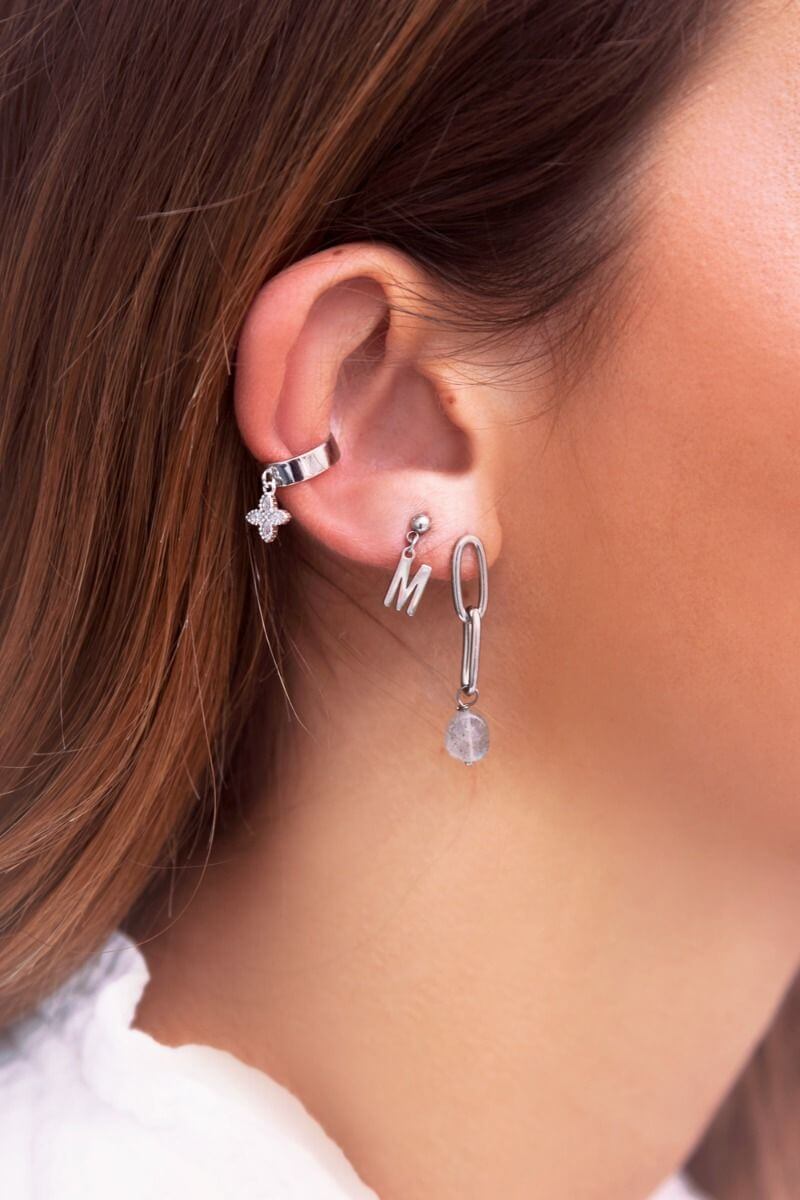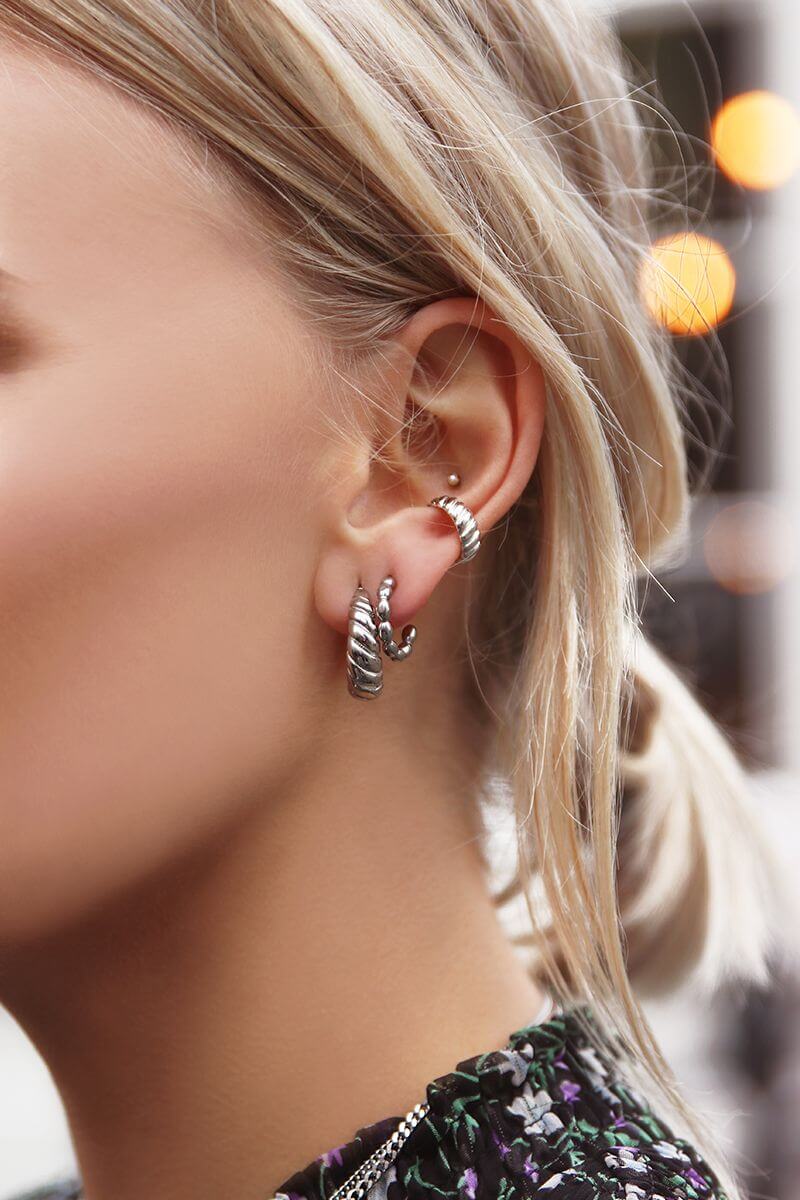 Take good care of your fake earring
Caring for jewellery is very important, especially when you wear it in your ears. In order to enjoy your new purchase as long as possible, it is recommended not to wear the fake earrings from My Jewellery when sleeping, showering, swimming & playing sports. That way you prevent them from discolouring or getting lost. The ear cuffs are made of 925 silver, a durable material that you should handle with care. Read more about cleaning sterling silver jewellery in the blog about cleaning jewellery.
Choose your favourite & complete your ear party!
Take a look at the video below for all the useful tips & tricks for putting on an ear cuff:
Did you enjoy this blog? Subscribe & receive the latest updates