---
---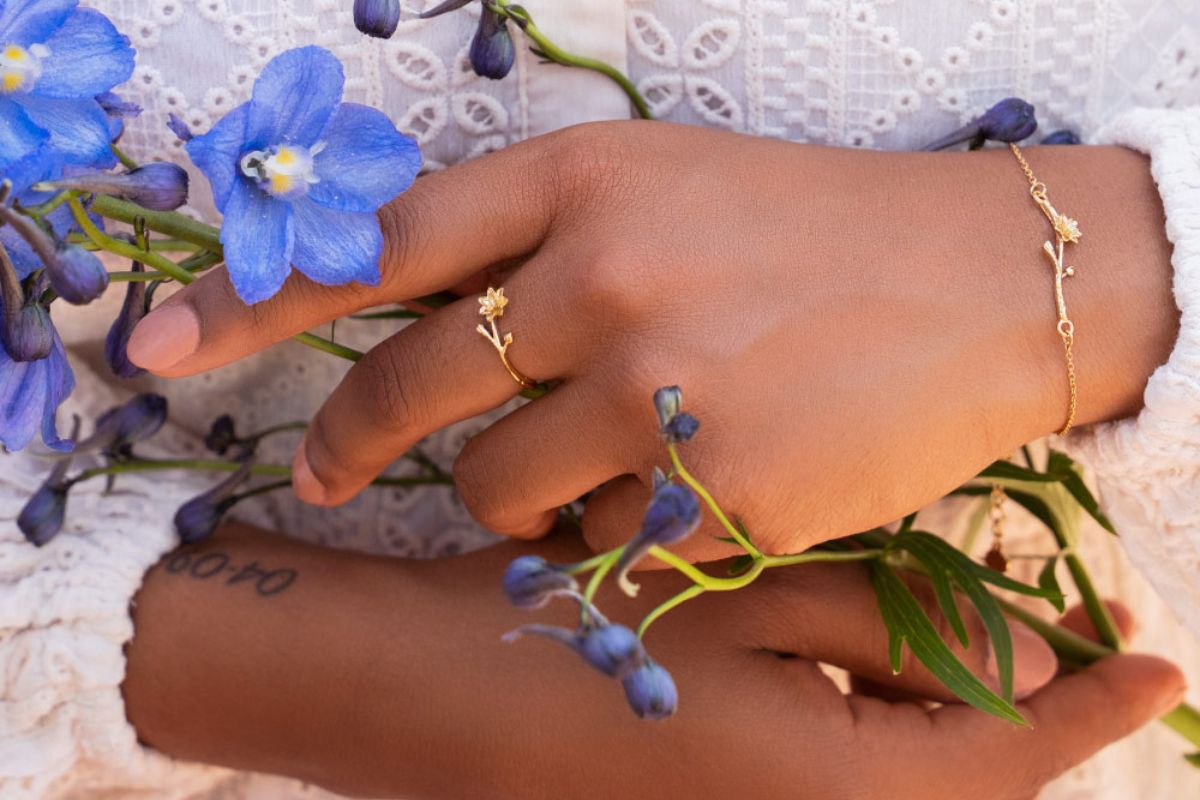 ---
---
Mother's Day hamper | Sparkling gift inspiration
Looking for the perfect Mother's Day gift year after year, one that perfectly embodies how you feel about your mum - the most important woman in your life - can be an uphill battle when you're feeling uninspired. What do you get the woman who has everything? And how do you make sure to get her something meaningful, thoughtful and unique? Well, to us a selection of lovely gifts all carefully chosen by you makes one of the best Mother's Day gifts you can get, hence why we're suggesting a Mother's Day hamper be your Mother's Day gift of choice for this year!
14 February 2023| By Victoria Cowan
Read time: 4 min
---
What to include in a Mother's Day hamper?
---
So you've decided you want to create a Mother's Day gift basket especially for your mum, curated to all of her tastes and preferences, but aren't exactly sure where to start? Well, the ultimate Mother's Day hamper contains the perfect balance of food gifts, fun gifts, experience gifts and, finally, personalised gifts that are a little more special and lasting. Finding her favourites, or gifts that will truly suit her, in each category will surely come together to create the ultimate Mother's Day hamper for your mum! Get ready to surprise her after getting inspired by our favourite Mother's Day gift basket suggestions.
---
---
Fashion trends for 2023 you need to know about!
What are some special gifts to put in a Mother's Day gift basket?
---
Special gifts are those gifts that will really mean something to your mum, Mother's Day gifts that'll remind her of you and her loved ones. Think of engraved jewellery, the etchings on which could be your family initials, an acronym of your favourite family quote, or other reminders of your special connection. Whatever you choose to get inscribed your mum is sure to treasure such a heartfelt Mother's Day gift making it the perfect first gift to pop into your Mother's Day hamper. Other special gifts for her to include in your Mother's Day gift basket might be jewellery entirely personalised to her, such as a necklace of her birth flower or zodiac sign, or even a charm bracelet adorned with charms that remind you of your wonderful mum. If you and your mum are like sisters why not go for a jewellery set with matching options for you both to wear. Our Forever Connected range is truly special and will forever remind you of your most special bond. When it comes to special gifts for a Mother's Day hamper there truly are some wonderful options to choose from, but none as special as personalised jewellery!
---
"Celebrate the strongest woman you know "
---
What are good experience gifts for Mother's Day?
---
All most mothers want is to spend as much time with you as possible, which is why adding an experience gift to your Mother's Day hamper is such a good idea. Of course, an experience gift doesn't have to necessarily mean a lavish trip mother-daughter trip to Paris, though we can't think of many woman who'd say no to that, but no worries if that's way out of your budget, because there are plenty of lovely experience gifts for you mum that won't cost you your monthly rent. Just think of your mum's hobbies, or things you and she love to do together, and go on the hunt for possible workshops to do together. A pottery class, perfume making workshop or even a sip and paint session, all are wonderfully fun experience gifts to add to your Mother's Day hamper. Add a pretty new outfit, like a wrap dress, or new statement necklace for you mum to wear on your day out, and your mum is sure to be the most on-trend mum there. If workshops aren't your thing, why not simply take her out for a wonderful lunch at a new hotspot in town, head to your nearest spa for a day of pampering, or grab the train and head to the beach for a little adventure close to home that's sure to blow out all the cobwebs. The options for experience gifts to add to your Mother's Day gift basket are pretty endless, it's simply up to you to choose the experience your mum will most like doing with you!
---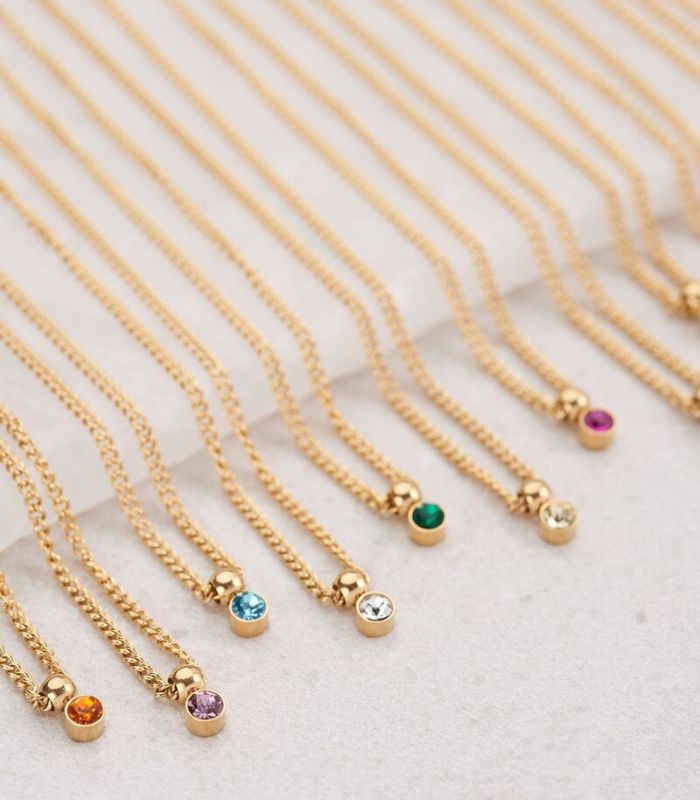 ---
Fun Mother's Day hamper ideas
---
Fun gifts can range from the unexpected to super colourful and everything in between. Start with a little IOU booklet of promises, and include small things like: a hug, a cup of coffee, an afternoon of cleaning the house, her favourite meal, or anything else you think your mum might like or appreciate. The beauty of creating your own book of IOUs is that you can choose whatever you feel is right for your mum and for you, plus it can be totally free and just be all about cute and small things that you can do for the hardest working woman in your life. Building on from that, other fun gifts would be colourful candles and candle holders (super on-trend btw) that come with their own IOU of a long soak in the bath, with your mum's favourite magazine, glass of wine and those gorgeous candles setting the perfectly relaxing mood. Your experience gifts can also double as fun gifts, though none of those are complete without the right outfit. So why not link your experience to some fun new clothing for your mother? What about adding a fun skirt to the Mother's Day hamper? A blouse or party dress would be equally surprising and fun to receive. Or instead go heavy on the accessories and add a scarf, new sunnies, a belt, or a tote bag (which could even double up as an on-trend yet practical hamper or gift basket itself!)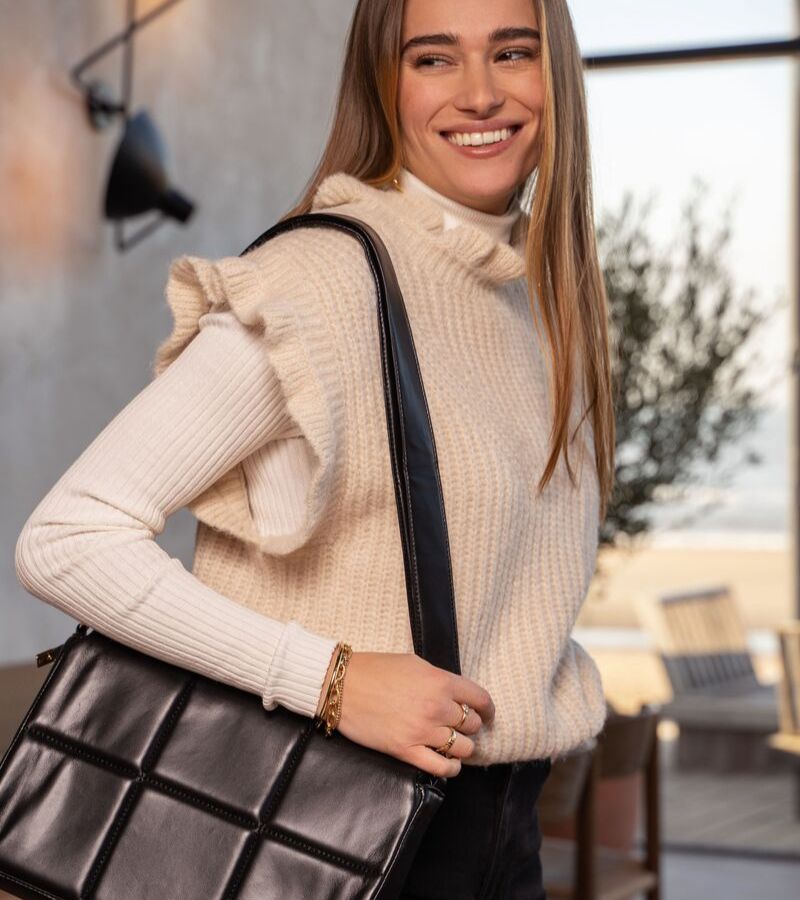 On-trend gifts for a Mother's Day gift basket
---
Is your mum a bit of a fashionista herself? Always wearing the latest trends and keeping up-to-date on the world of fashion, then an on-trend gift deserves a place in your Mother's Day hamper! On-trend Mother's Day gifts could include loads of things, but we're pretty sure she'd love a piece of everyday timeless jewellery that'll never go out of style! Pearl jewellery is the trend that keeps on giving, and paired with a chunky design and gold finish they'd make the perfect addition to your Mother's Day basket. Heart jewellery is another jewellery trend for the ages, and it'll show your mum how special she is to you at the same time. Whether your mum's a silver or gold kinda woman, on-trend jewellery is a sure-fire hit for Mother's Day, trust us! Oh, and for the homebody mums out there, you know that a piece of homeware such as a pretty vase (add a bouquet of flowers to the hamper to really finish it off) or a new mug that is especially for her, would be the ultimate little treat too! Inspiration enough for the ultimate Mother's Day hamper! Now all you have to do is find the pieces she's going to love, write a loving card to make it truly special, and show your mum just how special she is this Mother's Day!
Tip: Hier kun je een kort bijschrift plaatsen
---
"Embracing mothers in all shapes 'n sizes"
---
---
Get on the list & get inspired!