---
---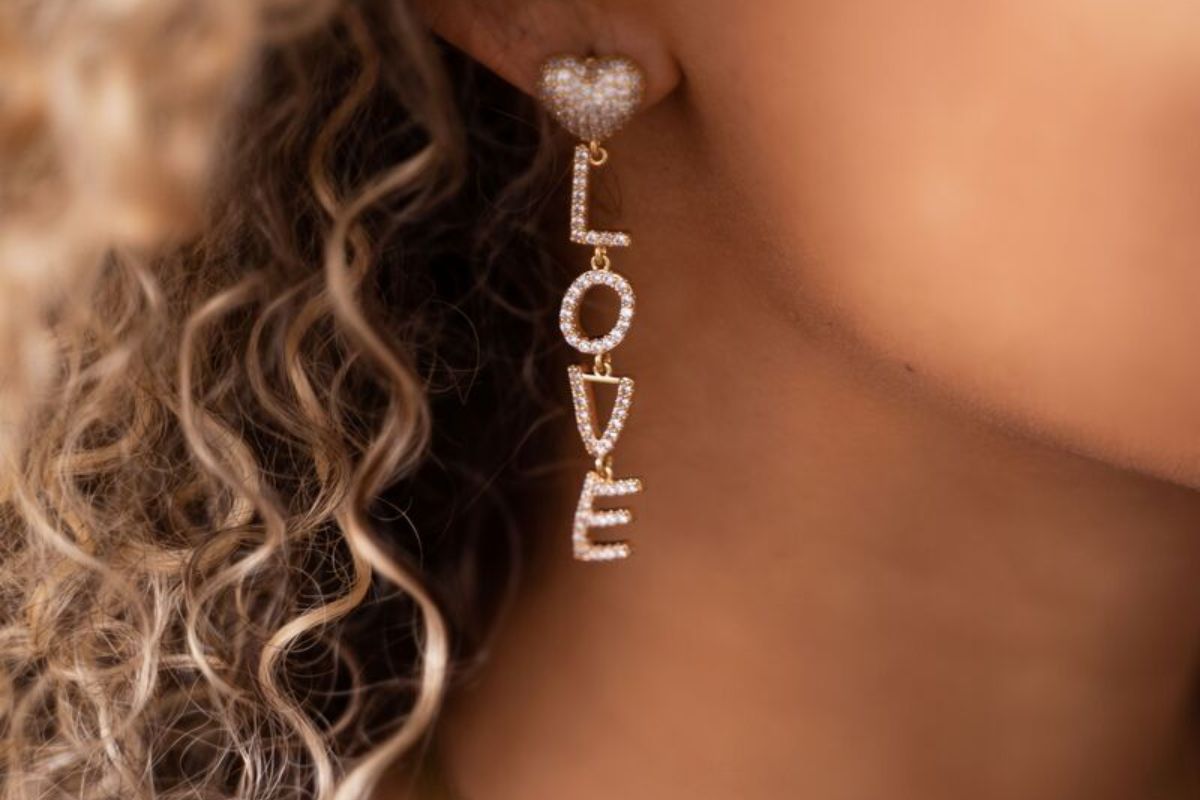 ---
---
Valentine's Day gifts for yourself | Because you deserve to be spoiled!
---
Looking to spoil yourself this Valentine's Day? Because, while he might not see your staggering worth yet you sure as hell do, then you're in for a treat! Just wait till you discover our favourite Valentine's Day gifts for yourself.
30 January 2023| By Victoria Cowan
Read time: 4 min
---
---
How to spoil yourself on Valentine's Day?
---
At My Jewellery we L-O-V-E love, and what better day to celebrate just that, than Valentine's Day. If your first thought when it comes to V-day is: 'I'm running solo (again) so let's just forget about the Day of Love' then think again! Ladies, this Valentine's Day the only relationship that counts is the one you have with yourself. Yes, we're talking self-love all the way here, any other relationship status is simply irrelevant (well, at least for the sake of this article!) Looking to spoil yourself this Valentine's Day? Because, while he might not see your staggering worth yet you sure as hell do, then you're in for a treat! Just wait till you discover our favourite Valentine's Day gifts for yourself.
---
Go on a solo Valentine's Day date
---
So you're single on Valentine's Day, is that really the worst place to be? Sure you might have to buy yourself some roses and chocolates, but at least you get to choose your favourite colour and flavour (and there's no need to share!) Plus, you get to enjoy them in the comfort of your cosy pj's whilst unapologetically swooning over your favourite romcom actor, which sounds pretty good to us! If however you suffer from serious FOMO during the holidays, let's be honest we've all been there, the best way to cure yourself of that feeling is to take yourself out on a fun solo date! Sign up for a workshop or creative class for something you've always wanted to do or learn, we're thinking: jewellery making, pottery classes, fashion design, you name it, now is the time to do it + you might meet some new people along the way! If however you're thinking less big, why not envisage your perfect day and make it happen. For us it would be going for a long walk whilst listening to our favourite podcast, getting groceries + our fave bottle of wine for our ultimate dinner, lighting some candles & putting on music to set the mood, and romanticising the hell out of our own life! What's your perfect day?
---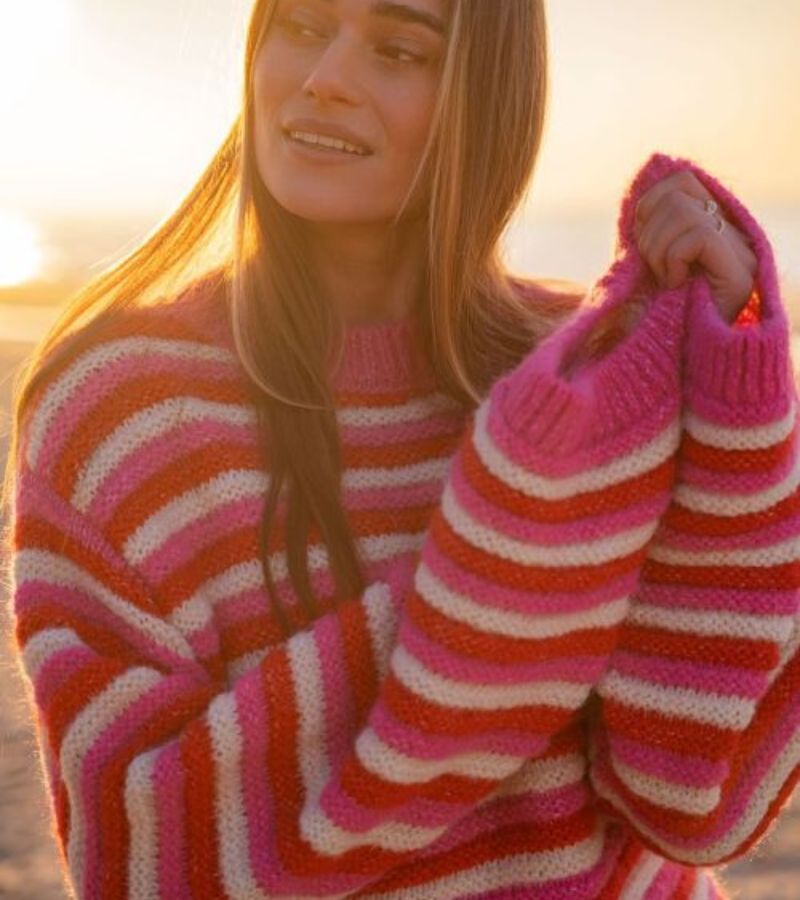 ---
Valentine's Day ideas | Celebrate love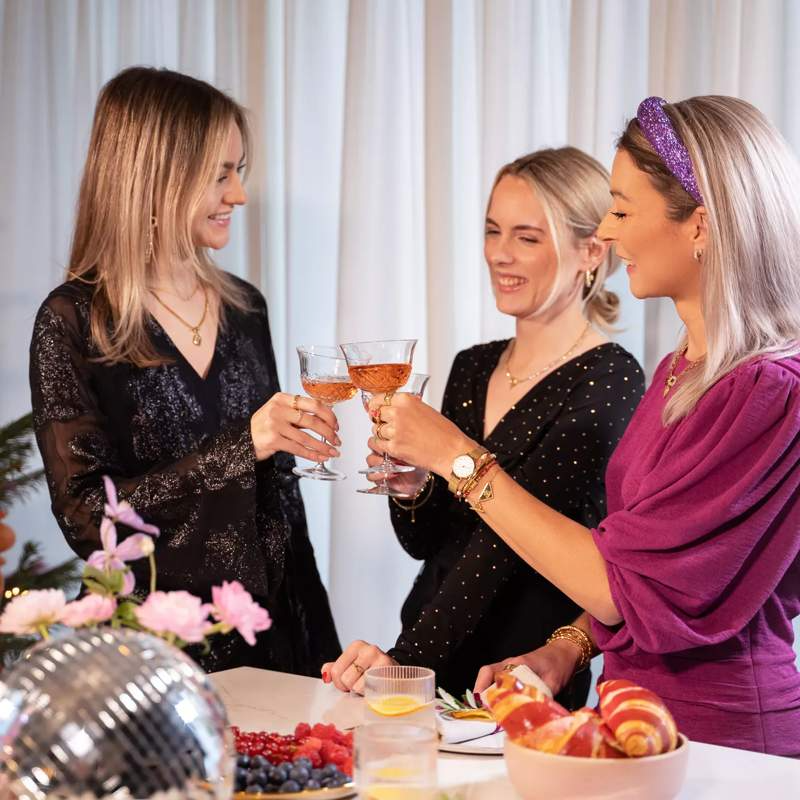 Galentine's Day | Celebrate your friendships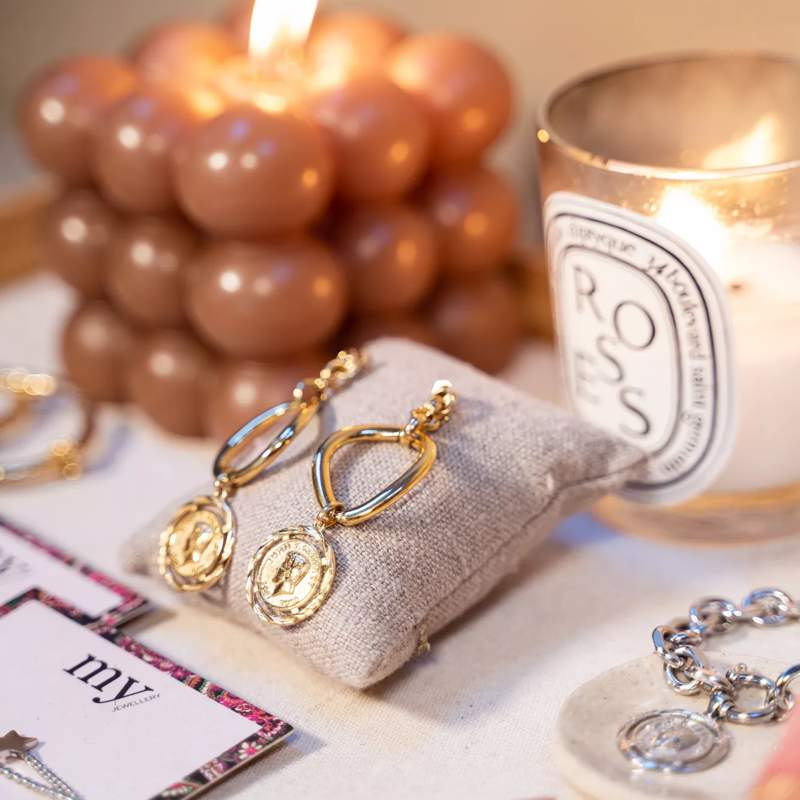 Treat yourself to a new outfit for Valentine's Day
---
There's very little in the world that can boost your confidence quite as much as a new outfit! Just putting on that new dress that perfectly flatters your shape and makes you feel like the goddess you are can have a powerfully healing & confidence boosting effect that's enough to make you realise you can tackle this day, and any other day, on your own (until you find your perfect person - if that's what you want). So, head into town for a bit of retail therapy, or if you'd prefer to avoid the throngs of couples and their PDAs, simply shop online at your favourite stores and treat yourself to those clothing essentials you've been eyeing up for ages. Seen a dress or skirt and top combo on the My Jewellery insta you're obsessing over? Now's your chance to spoil yourself for Valentine's Day! The beauty of being single is you're the only person you're dressing for + there's no one to judge you when all those online shopping orders start flooding in either…
---
"Valentine's Day is just another day to truly love like there is no tomorrow"
---
Buy yourself jewellery as a Valentine's gift for yourself!
---
Why should the single girls (or for that matter the happily coupled up girls with s/os who don't believe in V-Day) miss out on getting their favourite jewellery gifted to them! Let's normalise treating yourself to gifts on Valentine's Day and every other day of the year! You can't get more traditional in terms of Valentine's Day gifts than jewellery. Preferably, heart shaped jewellery, but that's totally negotiable. If you're looking to run with the love theme look no further than our Bold Spirit collection for 'Amour' jewellery you'll want to wear long after Valentine's has passed! For those looking for less traditional jewellery our Custom Collection is the place to be for jewellery that perfectly expresses who you are! Alternatively, treat yourself to a forever piece such as our timeless essentials or engraved jewellery selections. These pieces will forever remind you of the year you chose to put yourself first, and there's nothing more powerful than that. Ps: don't scrimp on getting your gift to yourself beautifully gift wrapped! Afterall, it's the full gifting experience we're going for here and there's no better feeling than getting to open up a gift box with something sparkling hiding inside!
---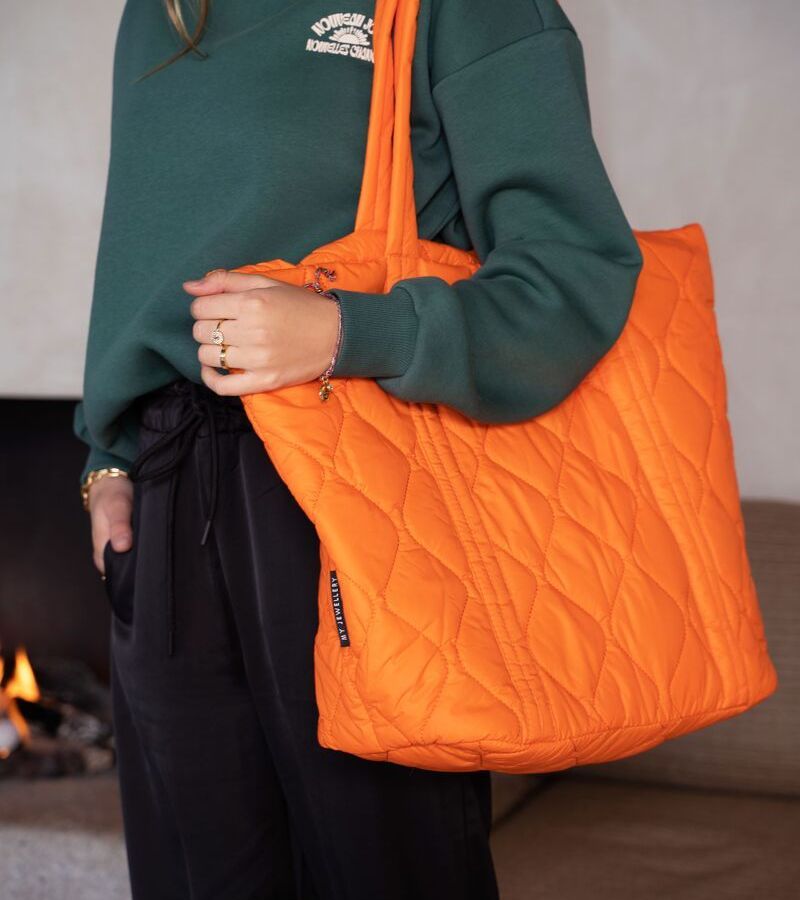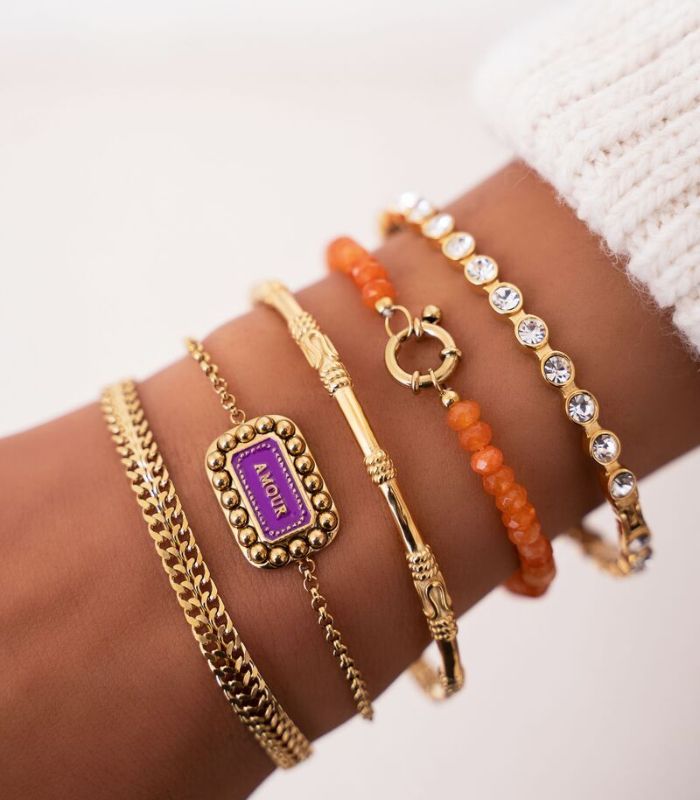 ---
Affordable Valentine's Day gifts for yourself
---
Treating yourself to the perfect Valentine's Day gift for yourself doesn't have to be expensive. In fact, if you're feeling a little guilty about spending money on yourself this Valentine's Day, why not go for gifts that are practical as well as cute! Need a new tote bag for all of your busy, independent woman essentials? Perhaps, you're sick of your ears freezing every time you set foot outside the house and would kill for a warm beanie? Or maybe you've simply been eyeing a long neutral scarf that goes with everything. All of these on-trend accessories are totally practical & affordable and would therefore make a totally guilt-free gift for yourself this Valentine's Day! Obviously, there's nothing wrong with spoiling yourself with something totally impractical either! More beauty items to add to your ever expanding collection? Of course! A headband you don't need but really covet? Go for it! This Valentine's Day there are no gifting rules, simply a gifting incentive to treat yourself!
Valentine's Day gifts for yourself: friendship
---
Whether you and your girls are all single & ready to mingle, or some of them are happily coupled up and you just crave some girl time, one of our favourite gifts to ourselves for Valentine's Day is a day specifically geared towards your friendships: Galentine's Day! While Galentine's technically falls on 13th Feb, the day before V-Day, with your busy schedules there's nothing's stopping you from celebrating your friendships on the traditional Day of Love (afterall, your love for your friends goes above and beyond!) Gather your favourite people for a day of pink drinks, girly chats, cute outfits and good food. Make things extra special by giving your friends individual hand-written cards explaining how much they mean to you, or gift them a special forever connected bracelet set instead. Whatever you do, we promise a day like Galentine's Day solely geared towards celebrating your friendships will be as much a gift for yourself as it is for your friends! While we love celebrating friendships with our special people we also believe friendship with yourself is one of the best gifts to give yourself this Valentine's Day. Afterall, the relationship you have with yourself will be the most enduring one of your life, so why not treat yourself to a brand new guided journal, meditation classes or monthly pampering sessions - like massages, manicures, trips to the hair salon - to nourish your most important relationship this Valentine's Day!
"Where there is love there is life."
---
Get on the list & get inspired