---
---
---
---
The best gifts under €10 for women
Sparkle season is almost here! The holidays are fast approaching which means we're busy looking for the best gifts for her. My Jewellery has found all the best gifts for you! And added perk: they're all under 10 euros! We think these would be the perfect stocking stuffers or little gifts for anyone.
7 November 2022 | By Victoria Cowan
Read time: 3 min
---
---
Stocking Stuffers under 10 euros
---
The Season of Giving can be an expensive time for everyone. From buying presents for all the family to sorting out Christmas dinner, and getting yourself a new party outfit to Secret Santa gifts for every person in your life, expenses can really rise when you're organising the perfect Holiday season. Which is why we love budget-friendly stocking stuffers under 10 euros to fill up your stockings with. Think hair accessories, a handy pair of tights (believe us, a girl can never have too many pairs of tights!) a cute pair of socks, some dainty earrings or other useful accessories. The options are endless, but if all else fails, you can never go wrong with a My Jewellery gift card.
---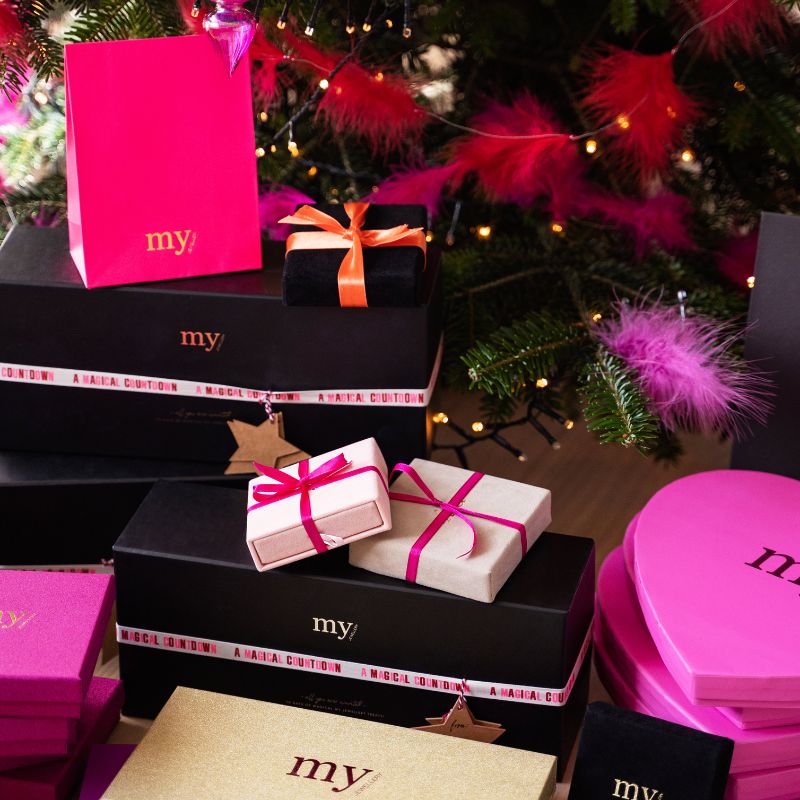 9x Cool girl party outfit ideas
---
Jewellery under 10 euros
---
In need of a Secret Santa gift and is your giftee a big fan of jewellery? Then jewellery is the perfect gift under 10 euros to go for. Think of minimalist earrings, bracelets, charms and so many more silver jewellery & gold jewellery options. Ear cuffs are also a great option if you're not sure whether your giftee has their ears pierced. Adjustable rings are also a great go-to, because you can guarantee they'll fit.
---
Accessories under 10 euros
---
We just can't get enough of accessories! If you ask us, hair accessories are the perfect gift under 10 euros. Scrunchies & hats are a forever favourite, right?! But tote bags, Gua Sha stones, tights, socks and glasses cords are equally great small gifts under 10 euros. We also love phone accessories like a phone case or a phone case with strap under 10 euros. More than enough choice to surprise your loved one with!
Get on the list & get inspired!