---
---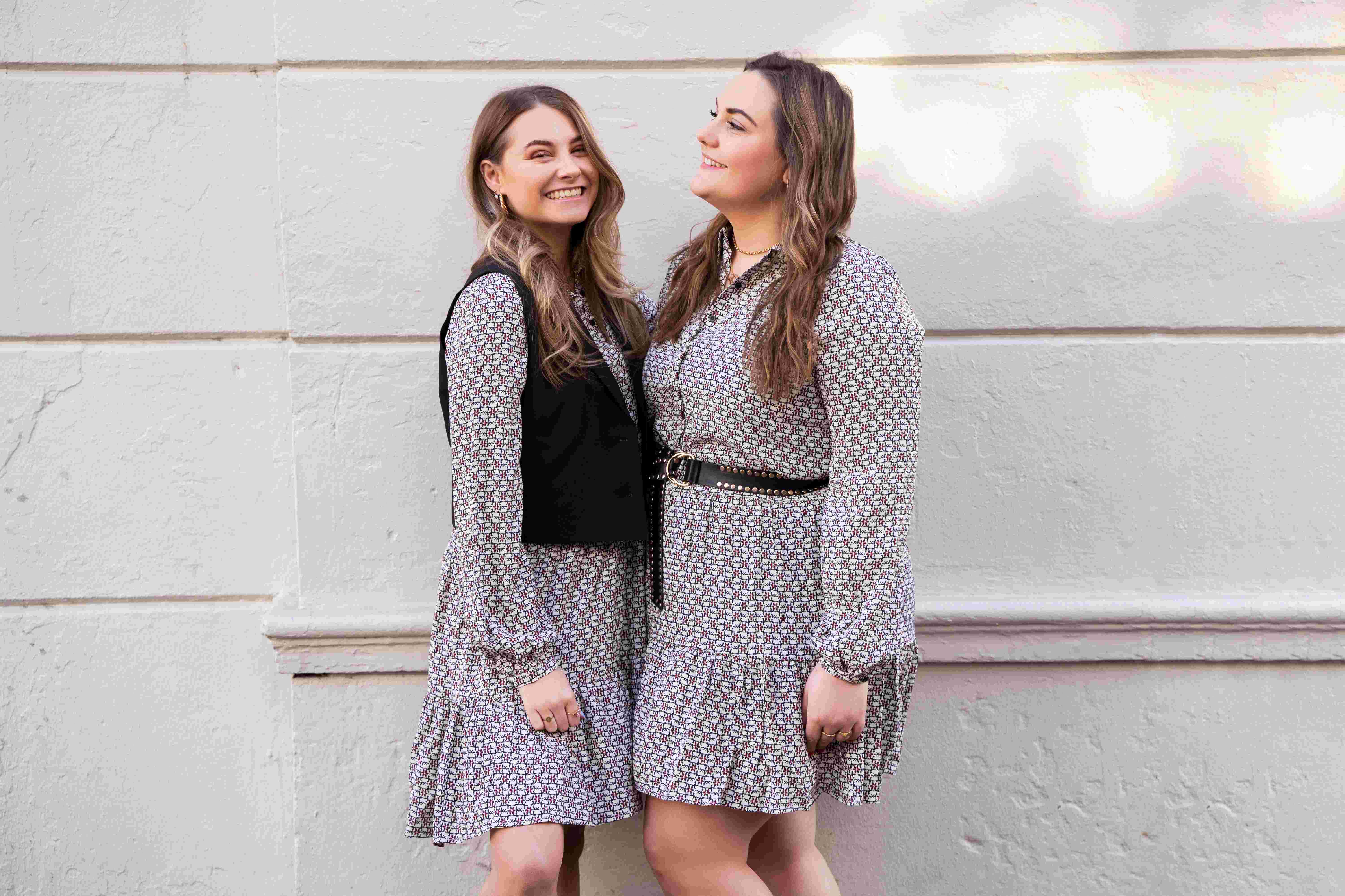 ---
---
---
---
Which dress suits my figure?
Summer is coming! It's therefore time again for our favourite dresses. However, every year the question arises, "Which dress suits my figure?". We, as dress experts, want to answer this question once and for all. That way you can be sure to buy the perfect dress for the coming months.
12 May 2022 | By Tessa van Dashorst
Read time: 4 mins
---
---
Hourglass
---
If you have an hourglass figure, many women think you're blessed. Your waist is narrow, your shoulders and hips are in proportion and often you have a beautiful, feminine shape. Ideal for styling with a lot of dresses. To emphasise your body's best points, wear a dress with a belt or strap at the waist. Tight dresses are also very suitable. All in all, plenty of choice for you!
---
Apple
---
If your figure tends towards an apple shape, you are often lucky to have a pair of slim legs and hips. You want to emphasize those of course! You can do this by choosing dresses that are not too tight around the upper part of your body, but tighter around your legs. Of course the dresses can be normal length, or for those girls with a bit of guts a bit shorter, because you want to give some extra attention to your beautiful slim legs. Below we have listed some more nice dresses for you!
---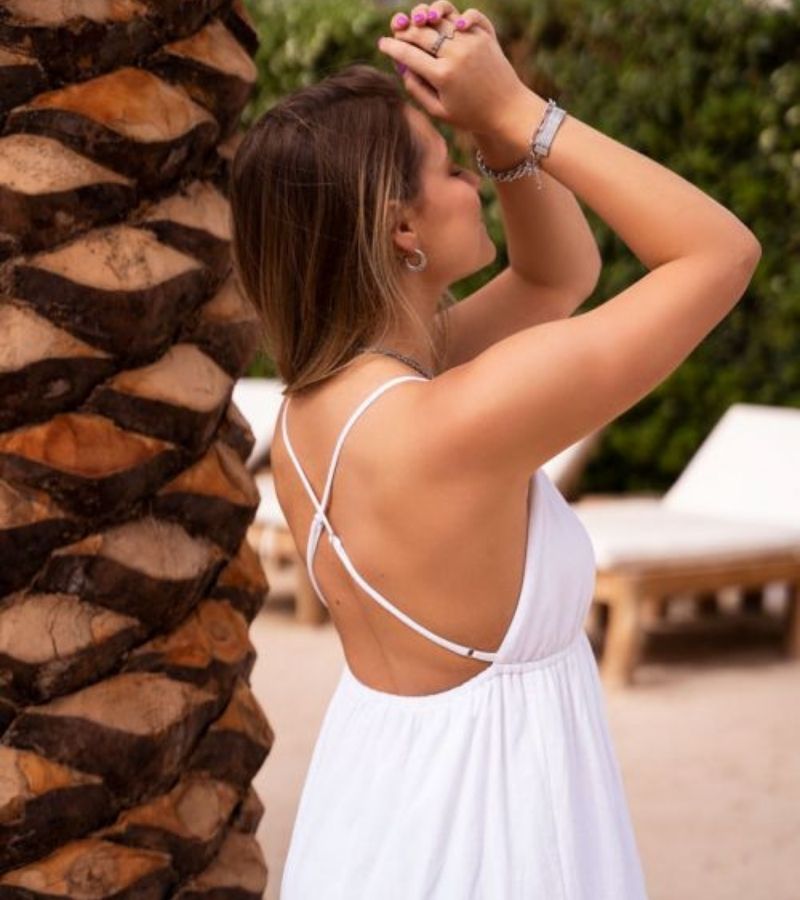 Y2K trend: how to wear it in 2022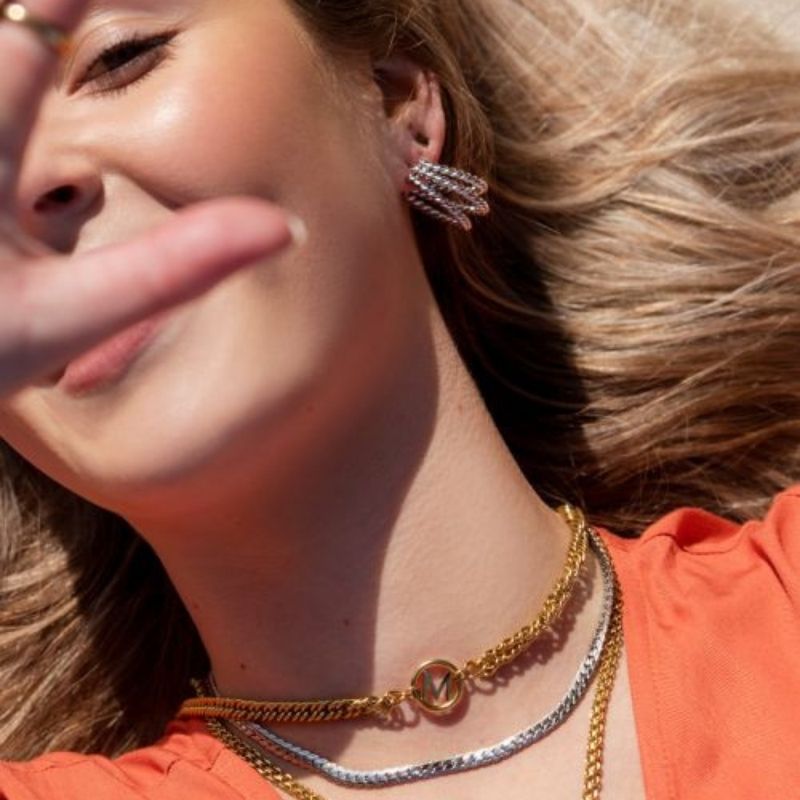 6x ways to style chunky jewellery
Pear
---
With a pear figure, you tend to emphasise your hips and buttocks. Because you have a somewhat narrower upper body, you want the balance to come back a little. You can do this by wearing a dress with a fitted upper body and wider skirt. We also recommend a dress with a nice neckline and a belt or strap at the waist. This way you can emphasise your beautiful, slim upper body even more! Below you'll find the best dresses for your figure.
---
Petite rectangle
---
You are blessed with a slim figure! Despite that, there are plenty of women who would like to have more curves with this body type. By wearing the right model of dress, you can easily create that effect yourself. It's also perfect for you to wear a dress with a belt or strap at the waist. A dress that runs wide at the bottom and/or has ruffles on the sleeves looks good on you, too. This way you emphasise your beautiful narrow waist.
---
Reverse triangle
---
Finally, we have some advice for girls with broader shoulders, narrower hips and an athletic build. You will want to emphasise your lower body. You can do this by choosing dresses that fall wider at the bottom and have a nice detail, such as a print or ruffle. A dress with a V-neck is also highly recommended. It breaks up the top of your body, making you look slimmer. Perfect!
---

---
Enjoy this blog? Subscribe & receive the latest updates