Info & advice
How to tie skirts & dresses
By Victoria Cowan, 2 August 2022
Wrap dresses, skirts and tops are super on-trend at the moment and we're so here for it! Super flattering, comfortable and easy wear, you needed these pieces! Not sure how best to tie them or style them? Worry not, we're here to give you all the ins & outs on how best to tie skirts and dresses!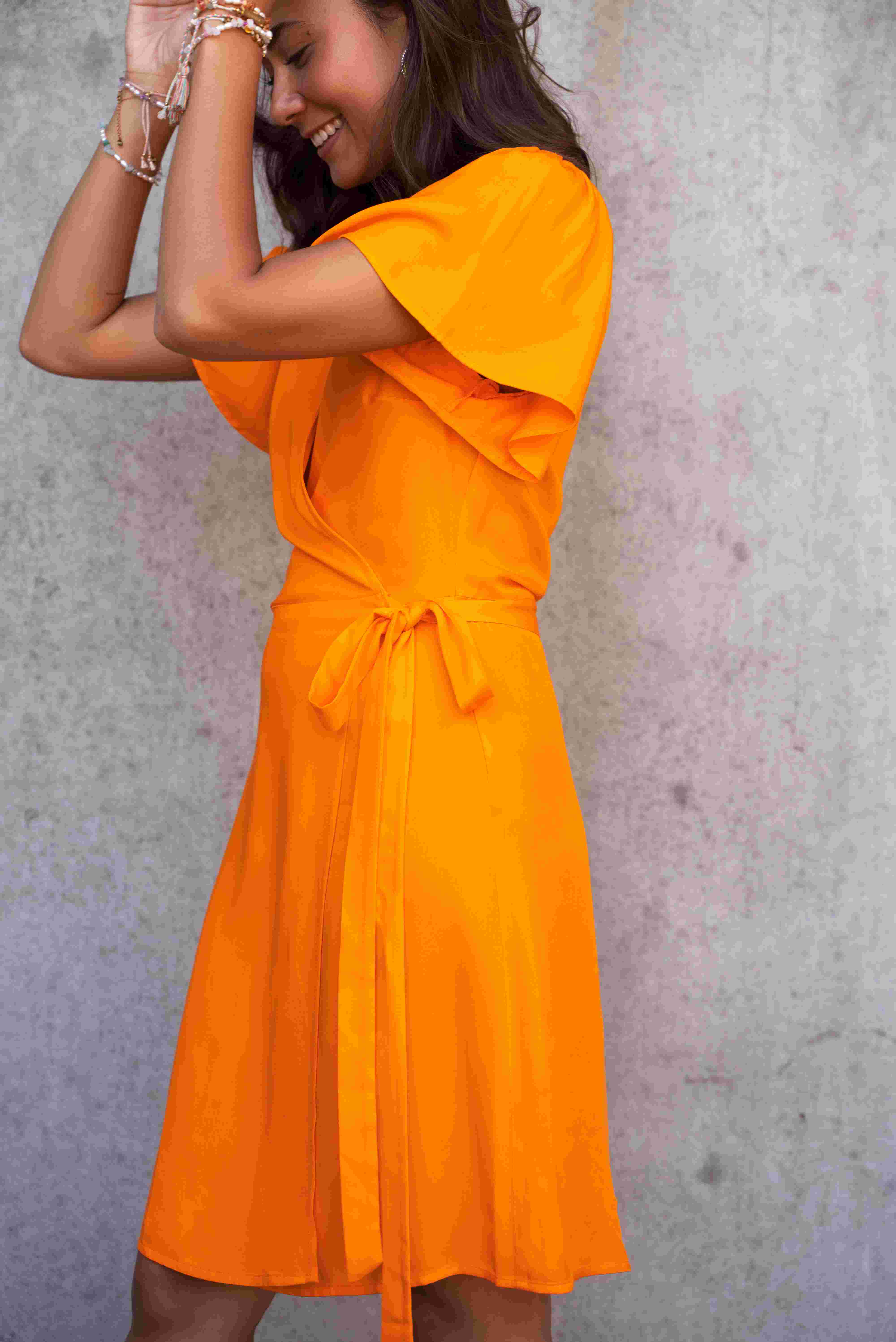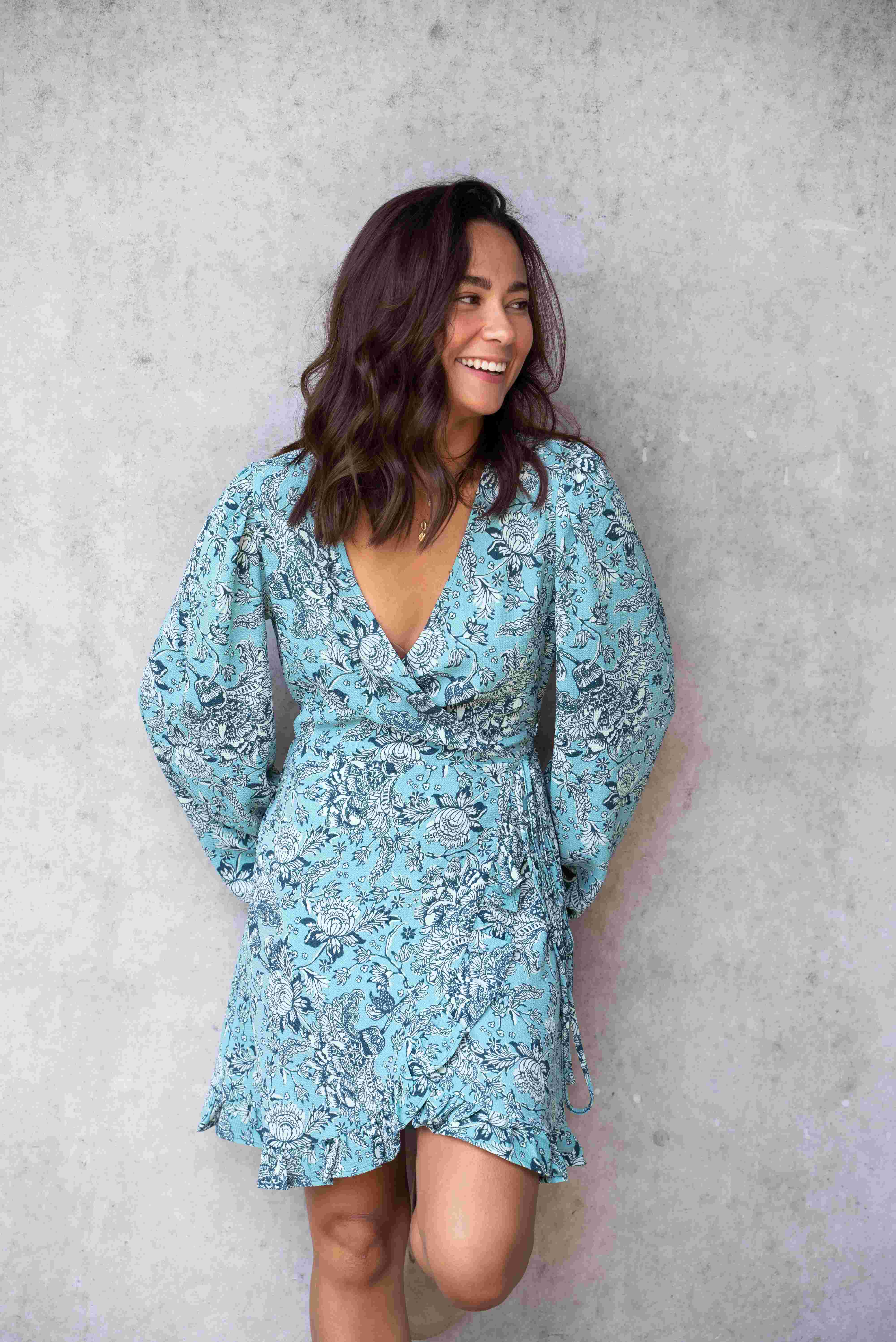 Wrap them
Wrapping your wrap skirts, wrap tops and wrap dresses is super easy when you know how. Follow our 5 steps and you'll be an expert in no time!


1. Grab the ribbon on the inside of your dress, skirt or top.

2. Look for the hole on the inside of your garment, it'll be on the opposite side to the ribbon.

3. Pull the ribbon through the hole and pull it around your back to the side where the ribbon came from. With one hand hold the ribbon in place.

4. Using your other hand grab the cord on the front of your garment.

5. Pull this cord to the side of the ribbon you've been holding and tie them together to the side of your waist. Make sure not to tie it too loosely or tightly, you want it to be comfortable around your waist. Ready!


Sometimes your clothing item will have a 'fake' wrap, which means the dress, skirt or top has a wrap detail but it's been sewn into the garment so it stays in place on it's own, and you don't need to tie it yourself. Often they will have a cord that you can tie into a nice bow. Voilà!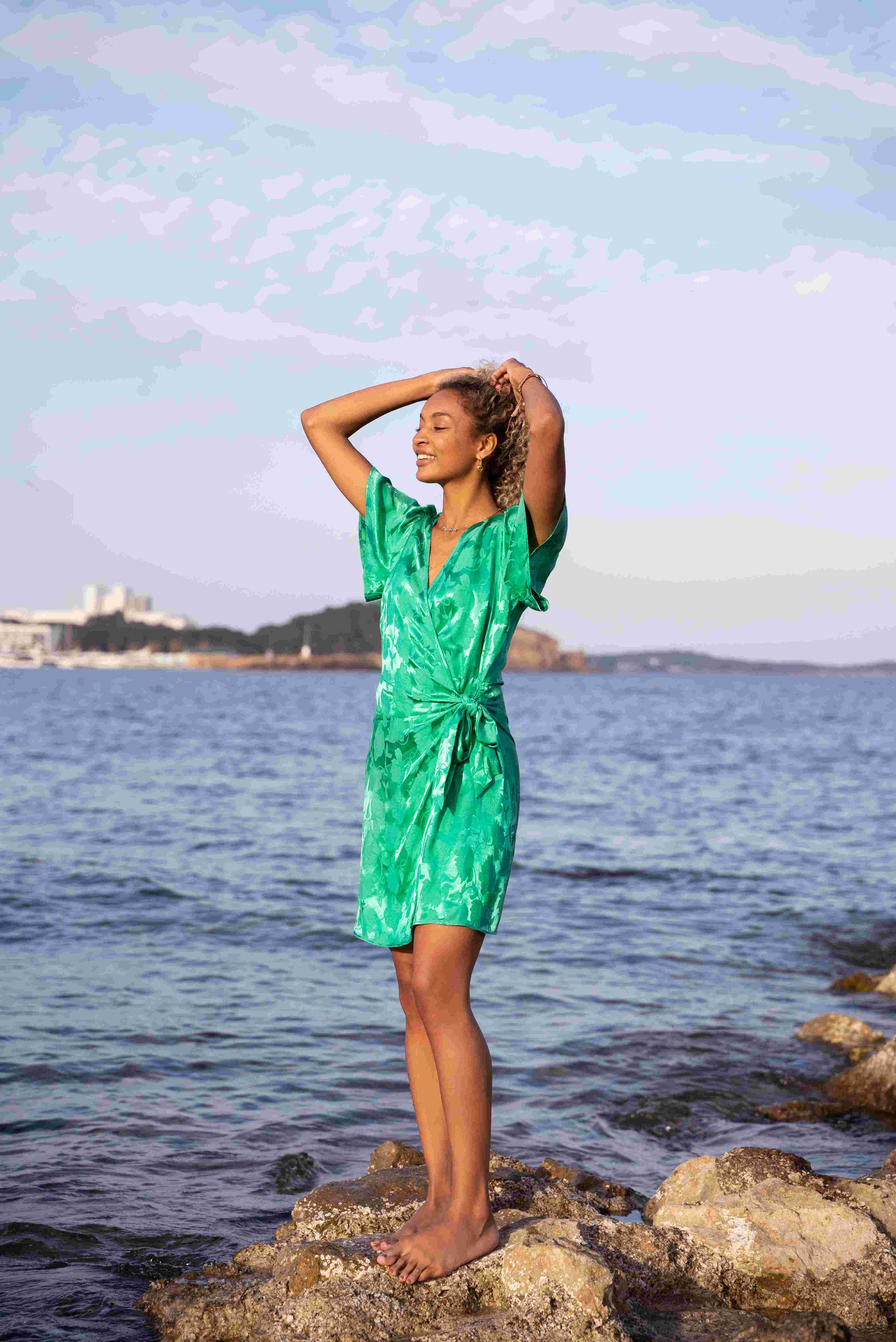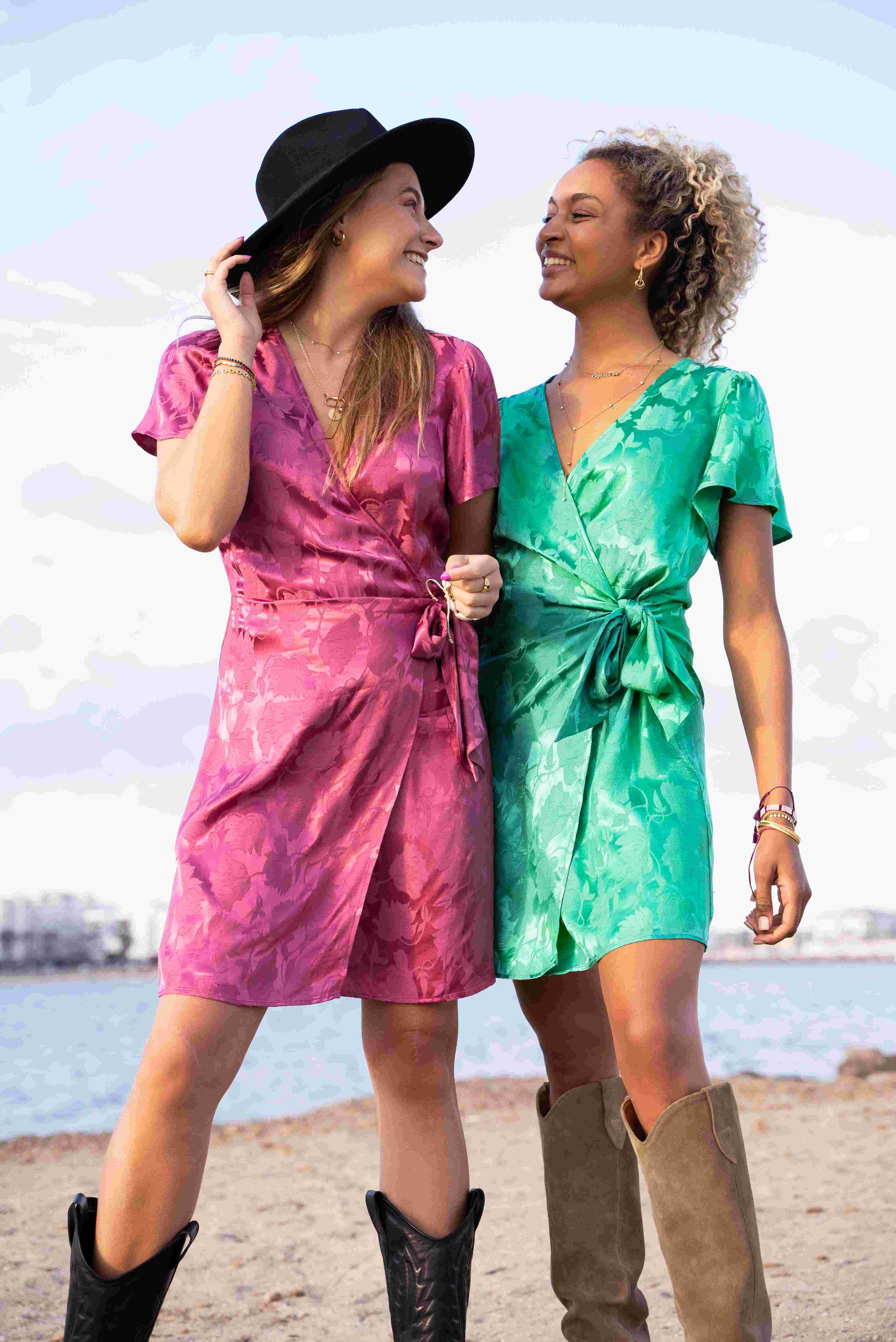 Wrap dresses
Firstly, don't you just love wrap dresses? 'Cos we do! Wrap dresses are the perfect versatile clothing item, suitable for any occasion. Most wrap dresses will include a cord so you can tie it to fit you perfectly. Wrap dresses are perfect for creating that va va voom curvy figure and are universally flattering! Also, a wrap dress is always appropriate, no matter the weather! Wear it in Summer with bare legs and cute sandals, and pair it with tights and biker boots for a perfect Winter outfit. Alternatively, throw on a cosy jumper or cardigan, so a cute & warm Winter look. We could go on and on, but basically the styling options for wrap dresses are endless! Plus, they also come in midi, mini or maxi lengths, get shopping!
Wrap skirts
Wrap skirts are hot! Super girly and cute, wrap skirts are unmissable from any bonafide fashionista's closet! The fabric flap falls around the front and then you tie the cord on the side of your waist, super flattering and cool. Much like wrap dresses, wrap skirts are also perfect for wearing throughout the seasons. And the great thing about wrap skirts is that they lend themselves so well to mixing and matching. Tops & t-shirts, tights, sweatshirts and cardigans, everything works with a wrap skirt. Plus as an added bonus, My Jewellery wrap skirts come in the funkiest prints and colours, we love a cute floral printed wrap skirt or wrap skirt in a sparkly glitter fabric.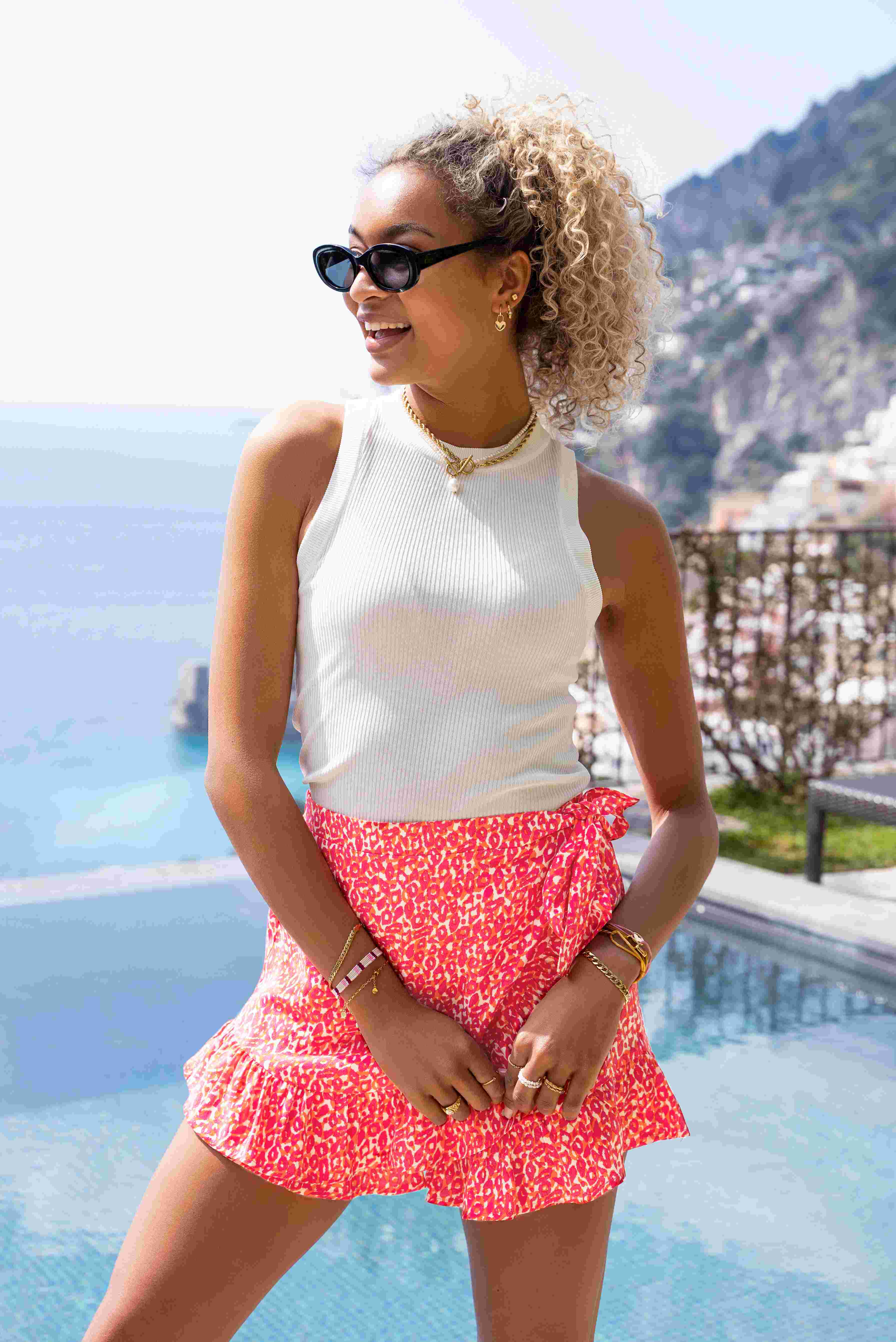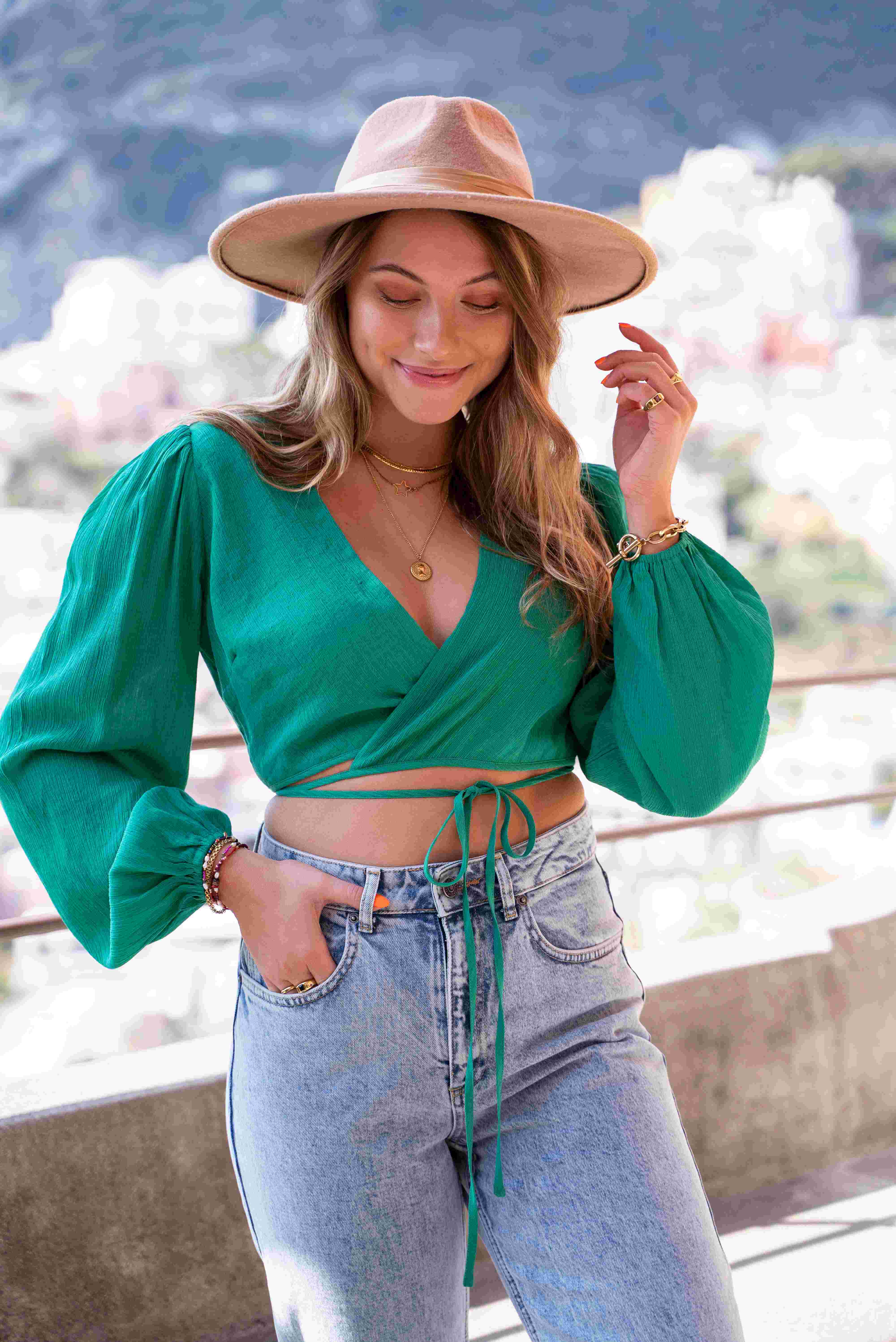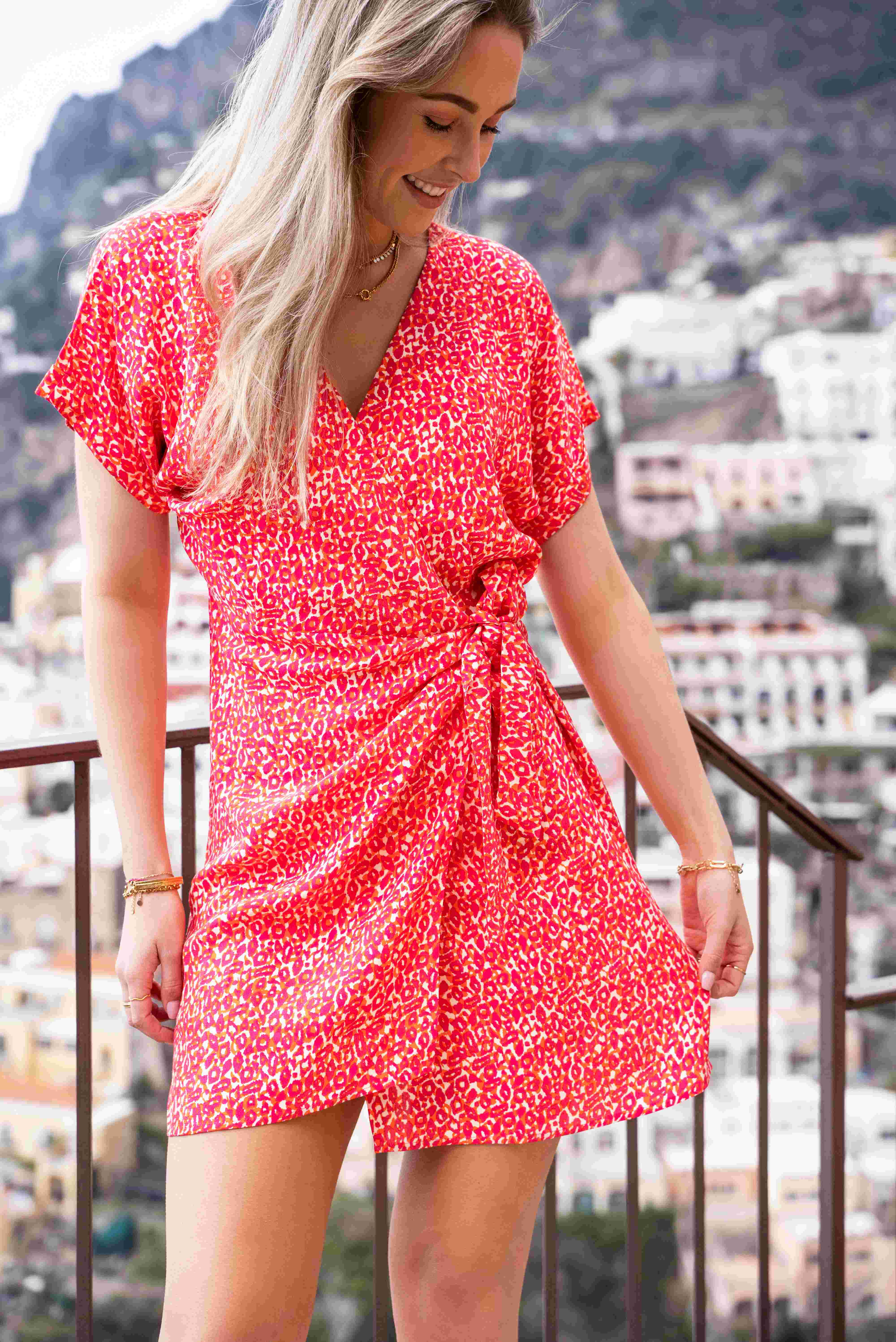 Wrap tops
Last but definitely not least, the wrap top! These tops are so versatile! Wear your wrap top with a pair of well-cut trousers for a fancy look, or pair it with a skirt for a flirty outfit. We also love creating a co-ord look with a wrap skirt and wrap top in matching print, match-match is back! Pair your wrap top with some beautiful jewellery such as earrings and chain link bracelets and you're ready to rock!
Want to know more about how to tie your wrap garments? Check our tutorial!
Enjoy this blog? Subscribe & receive the latest updates