---
---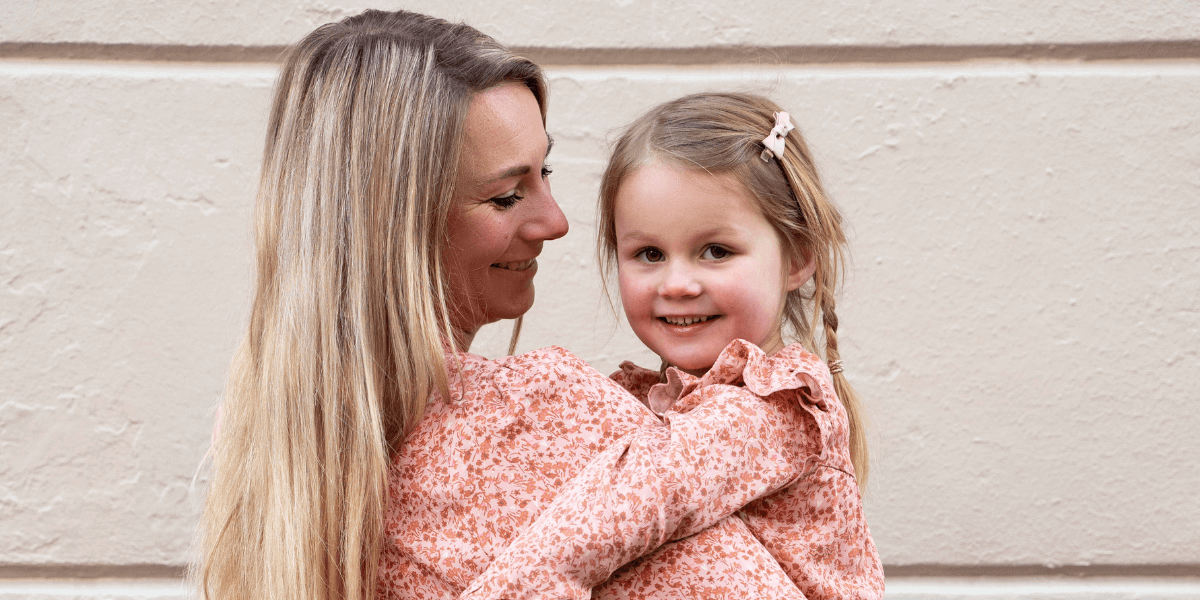 ---
---
How to style a matching mother & daughter look
---
As a mommy there's nothing quite as fun as twinning with your little girl. Just imagine the utter cuteness overload! My Jewellery has released a mini me collection that includes a number of pieces for both mother & daughter. Of course, there are also plenty of other options to create a winning twinning mother & daughter look! Want to match with your mini-me? Read our blog and find out how to do just that!
1 March 2022 | By Victoria Cowan
Read time: 3 mins
---
---
The mommy & me collection by My Jewellery
---
We briefly mentioned it in the introduction, but let us expand on the lovely My Jewellery mini-me collection that includes cute outfits for a twinning mother and daughter look. The collection is made up of pieces to suit you, and your little girl. There's an off white collared cardigan that comes in both adult sizes but also in kiddie sizes. But, if you were to ask us our favourite items, we'd have to say the floral printed pieces! Perfect to style with the off white cardigan, but also so cute in a co-ord set. We're also big fans of the floral printed flares and the ruffled shirt dress, both of which would look so good on both you and your pride & joy. Not looking to fully match your little girl? Why not match the print in certain items, you'll keep your individual style but still twin in your mother and daughter outfits. Style your little girl in a printed skirt, and for yourself go for the ruffled blouse in matching floral print. You and your mini-me in matching style, that must be the ultimate proud moment for a fashion mommy.
---
Subtle mother & daughter matching outfits
---
Not looking to match your daughter completely in the style stakes? We got you! Firstly, you could choose to wear the mini-me collection by My Jewellery blouse styled with a pair of edgy jeans. Meanwhile, your mini-me gets the chance to shine in her flares that match the print in your blouse. There's many more options like that, you could for instance wear the dress and put your baby girl in the skirt and cardigan combo. Obviously, there are also many more options for matching mother and daughter outfits that don't necessarily include the mini-me collection. Why not both wear an all-black outfit and style it with statement hair accessories like a scrunchie. Of go for THE fashion trend of the moment: denim. Put your little girl in a denim skirt and jacket or jeans, and go for a double-denim look yourself too. Twinning look guaranteed! To keep it more casually cool, go for a basic classic outfit. Think a white t-shirt and black jeans, or even a leather jacket and sneakers combo for the both of you. All of these options are super versatile and lend themselves to multiple styles. Which subtle mother and daughter matching outfit will you go for?
---
"Like mother, like daughter"
---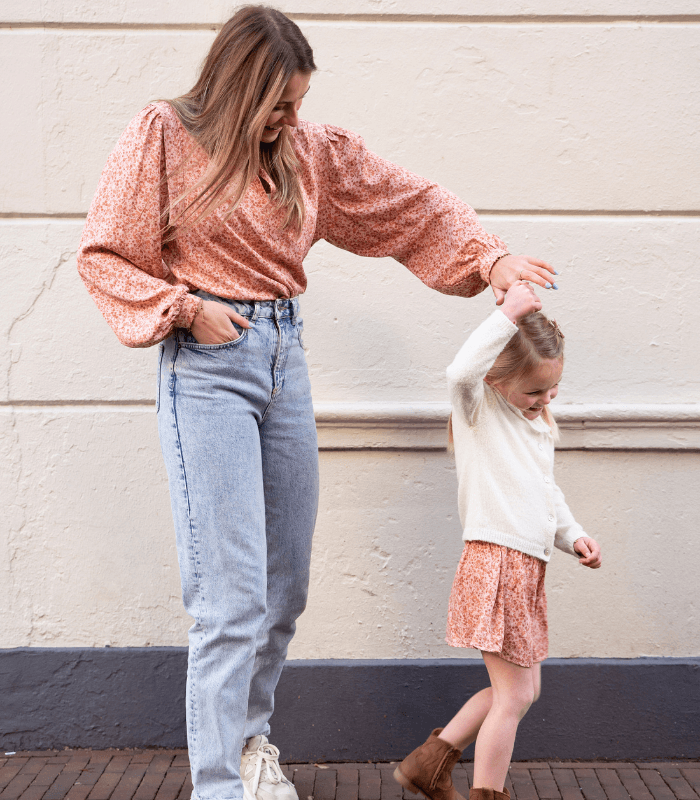 ---
Twinning mother & daughter jewellery
---
Think your clothing is enough to create a winning matching mother and daughter outfit, think again! As we always say, an outfit isn't complete without the right jewellery. And, jewellery also happens to be the perfect finishing touch to your matching mother and daughter looks. My Jewellery even offers mother and daughter bracelets for the littlest ones amongst us. The mother and daughter bracelet mini is wearable from the age of 2, but is also adjustable to a slightly bigger wrist. Do you have multiple little girls? In that case our mini bracelet is also sold separately, so you can match with all your special little ones! We're sure that when you catch a glimpse of yourself in the mirror, standing there next to your mini-me(s) in matching mother and daughter outfits and jewellery, you'll be the proudest you've ever been to call yourself their mum!
---
---
Subscribe & receive the latest updates
Schrijf je in & ontvang de nieuwste updates