Styling
How do you create the perfect arm party?
By Lonne Brummans, 11 February 2021
We can't ignore it any longer: an arm party is the indispensable way to complete your look! It's also a party for your arm and who doesn't want that? The only thing you are probably wondering now is: where do I begin? We are happy to help you! It is important to first think about what your style is. Do you like a chunky look or a minimalistic look? Do you add colour or not? We're going to discuss a number of looks to give you some ideas. Read on so you can quickly shop your bracelet sets.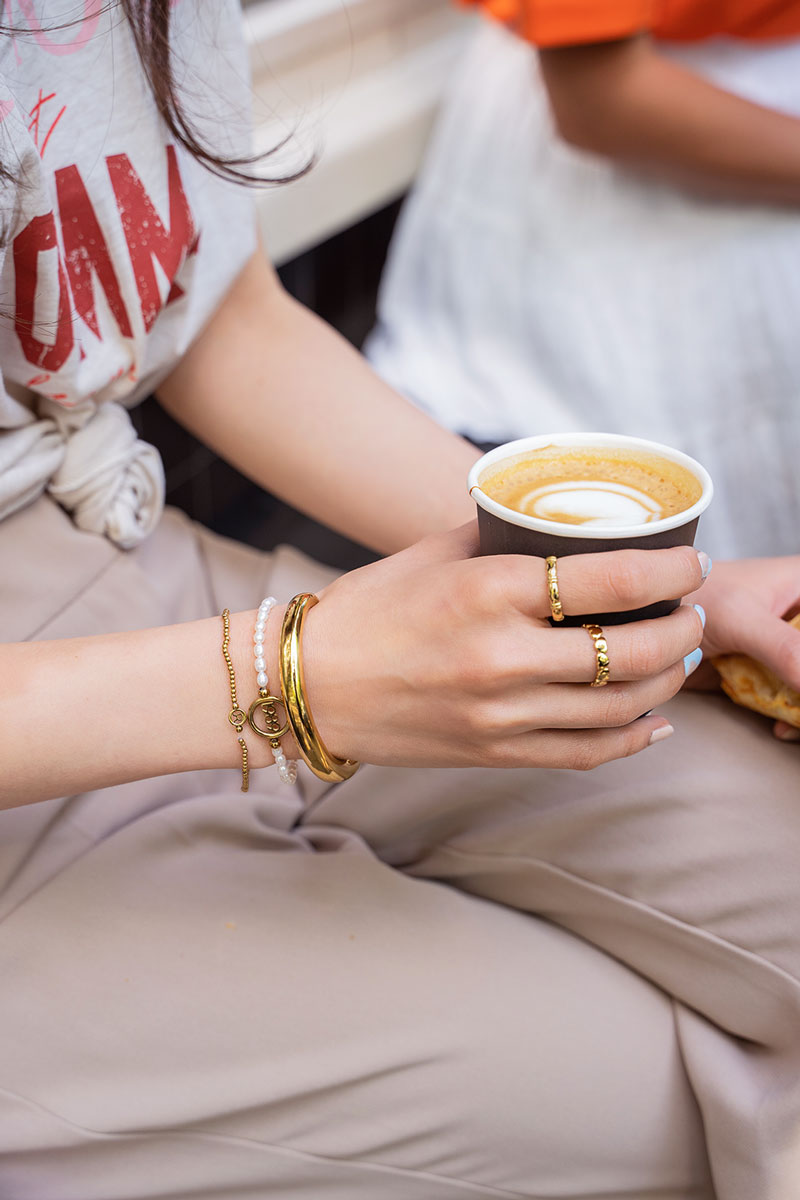 Minimalistic arm party
This arm party consists mainly of minimalist bracelets. Good examples of this are the initial bracelets or the bracelet with clovers. For a playful look, you can combine bangles and charm bracelets with each other. You can, of course, also decide to combine only a few basics with each other. The options are endless and the key is to keep it simple!
Chunky arm party
If you want to make sure that people can´t ignore your arm party, then go for the chunky look! Chain bracelets are central to this. For a safe look, style them with a pair of minimalistic bracelets. Alternatively, if you really want to stand out, simply combine more with each other. Keep your outfit basic for the rest, so that your arm party grabs people´s attention.
Colourful arm party
Are you completely ready for spring and prefer colour? We´ve got your back! Wildflower jewellery is ideal for this arm party. The jewellery contains subtle colours from real dried flowers. If you really want to go wild, then add beaded bracelets. Make sure that you match the colours with each other.
Selected Look
To make it completely easy, you can also go for the latest bracelet sets from our newest Selected Look collection. These have already been put together as sets so you only have to shine with them. How handy is that?! The sets are also great fun to give as a gift to your lover or best friend.
Would you like to know more about creating the perfect arm party? Then watch the video below:
Did you enjoy this blog? Subscribe & receive the latest updates