---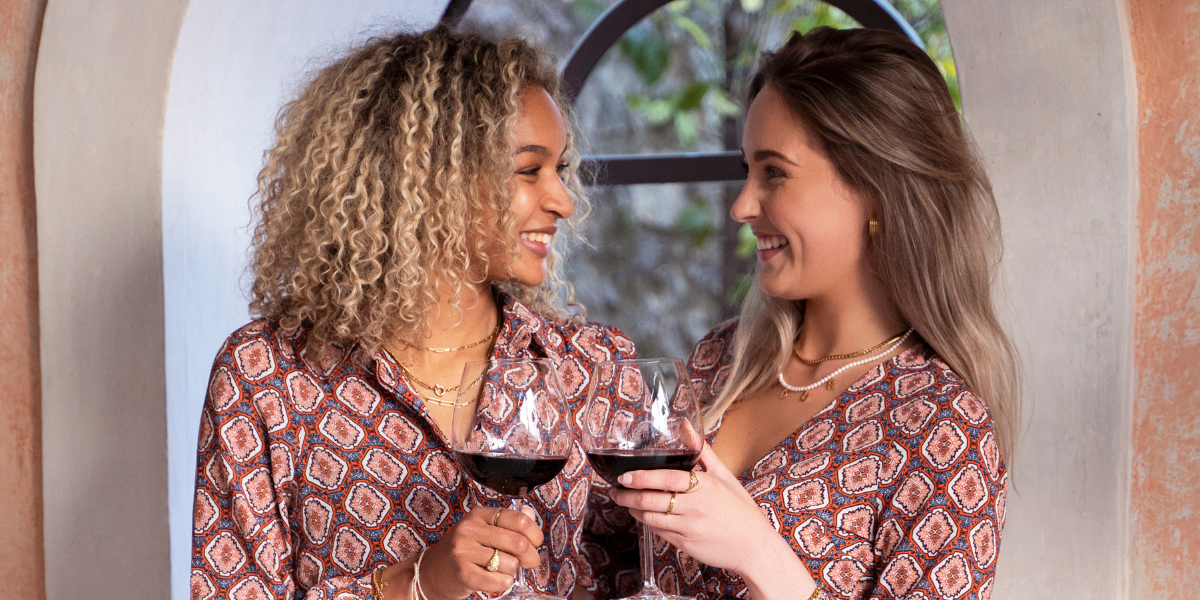 ---
---
---
Wedding guest outfit inspiration
If you have a wedding coming up you know what to do next: go on the hunt for the perfect wedding guest outfit! But what do you wear in changeable weather? Or for that specific theme? And what do you add to perfectly finish off that wedding guest outfit? Well, we're here to help you out! We've got all the right tips and inspiration so you'll nail your wedding guest outfit. Time to get inspired!
30 March 2022 | By Victoria Cowan
Read time: 6 mins
---
---
Wedding guest outfits for a wedding theme
---
A special event like a wedding needs a fabulous outfit, so don't be shy & dare to go all out with your chosen wedding outfit. By now you probably can't wait to hear all about this wedding outfit inspiration we've been talking about. Well, we're here to help! A wedding couple will often choose a specific dress code or theme for their wedding, think of Black Tie, Summer Chic or Semi-Formal, which depending on your personal preference can either make it easier or trickier to find the right wedding outfit. Some people love a defined style direction to decide on the right outfit, whilst others prefer complete freedom! Another consideration when it comes to finding the right wedding guest outfit is the weather. A summer wedding on the beach or in a garden calls for a chic summery outfit, whereas a wedding outfit for a winter wedding needs a slightly warmer edge, such as long sleeves and closed shoes. My Jewellery offers all kinds of wedding clothing throughout the year, so you'll be able to find the perfect wedding outfit for the theme and the season all year round. You'll definitely say I Do to a My Jewellery wedding guest outfit! If you really want to aoiid a wedding crisis simply follow our guide to wedding outfit inspiration and you' re sure to hit a style homerun!
---
Every season is wedding season
---
Love knows no bounds or seasons! Every day of the year could be the perfect wedding day, afterall, every season has its charms that can enchant a couple. Nowadays couples get married all through the year, so to make it easier to choose your ideal wedding 'fit for the specific season we've specified our wedding outfit inspiration to the seasons. That way you'll be rocking a wedding outfit that perfectly suits the wedding you've been invited to!
---
---
Spring has quickly blossomed (ahem…) into a favourite wedding season, and it's not just the flowers and trees that are in bloom! A bright blue sky paired with a light breeze is the perfect day for a couple to say their I Dos and see their relationship blossom into a new chapter. When dressing for a spring wedding there's really one right answer: pastels! These ice cream shades are as equally statement-making as they are soft, creating a knockout look for a spring wedding. A long dress or a cocktail dress that falls just above the knee are super stylish options and are perfectly wearable for spring. Add an on-trend blazer or gilet for a formal edge to the look.
---
---
Celebrating love in a summery outfit, glass of wine in hand…we honestly couldn't think of anything better! Warm temperatures, a slight breeze running through your hair, the happy couple dancing their first dance, it's basically all the ingredients of a perfect romcom, but in real life. As summer temps tend to hit the double-digits, a light and airy, yet fashionable wedding outfit is a must! A flowy wedding guest dress in a colourful & summery colour pallette would be ideal. Just add some strappy sandals and a bright mani/pedi and you're good to go. Stylist tip: obviously at a wedding you're going to have to avoid our favourite colour for summer: white. But just to make sure you don't end up in a warm puddle on the dance floor, go for a neutral beige dress or a funky print that will reflect the sunlight rather than absorb it (a good reason to avoid black outfits too!)
---
---
The temperatures might be declining but the decor temps are definitely heating-up! Autumn is all about the fall colours making it a gorgeous season for a wedding. I mean, all those beautiful autumnal colours in the air, and you don't even need to pay for them! As we've been blessed with the most beautiful & warm colours in nature, you obviously need to mirror them in your wedding outfit, it would be rude not to. While Mother Nature blesses us with beautiful scenery in the autumn, she also likes to play games with us, weather-wise. Autumn is the most changeable of the seasons, which means a dress might not be the most appropriate 'fit, however, don't stress! A jumpsuit or women's suit makes the perfect alternative and they also just so happen to be totally trending! Welcome to 2022 wedding guest fashion!
---
---
If you're lucky a winter wedding can be an absolute fairytale! However, Winter Wonderland isn't always as glamorous as it looks. Afterall, hats, scarves, gloves (unless they're silk or lace) and thermals aren't exactly the most wedding appropriate outfit choices! However, a blazer dress or sweater dress would do the job! Go for items in cool shades, as the icy colours will really bring your winter fairytale vibe to life. Prevent your legs from freezing in your dress by wearing beautiful leather heeled over-the-knee boots, tights and adding some layering to your look. We're going for fairytale not ice-queen here, people! Check out our favourite winter wedding guest dresses that are sure to keep you warm at your next winter wedding.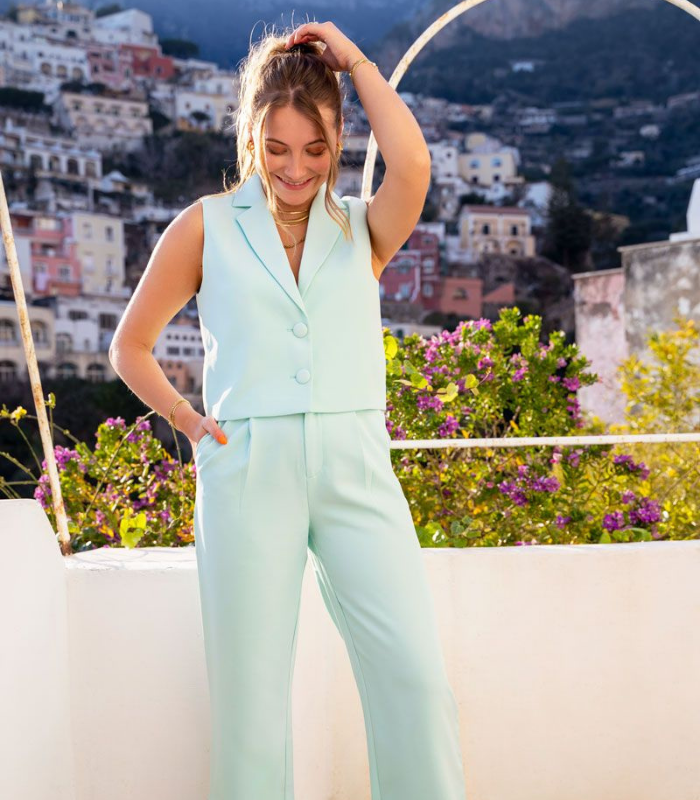 ---
---
Match your wedding outfit with that of other wedding guests! Do just that by creating a wedding outfit around a central colour theme, and leave the bride to really shine! We love the idea of a group wedding outfit with a matching central theme, particularly because it's the perfect excuse to go on a major shopping spree with your girl squad! A wedding outfit that creates a whole and perfectly matches the wedding theme is sure to add a beautiful edge to the wedding.

Get together! Plan a fun self-care day with the entire girl gang to get rid of some of the pre-wedding jitters & go for full-on good vibes! A moment where it's just you and the girls, no phones allowed, and it's all about having a good ol natter together. Pure nostalgia guaranteed!

Enjoyment is free, so make sure you make the most of it! This special day is all about smiles & happy tears so go with the flow and have fun. Try to take in the moment and the love birds in real time and activate that no phone mode!
---
The base of most wedding outfits: wedding guest dresses. Always a good choice and base for a fashionable wedding look, at least, when chosen according to the right rules of etiquette. Always keep the bridal couple's wishes in mind when putting together your wedding outfit. And never, ever, wear white or any shade that looks vaguely like white, to a wedding. Also, try to keep the theme and dress code in mind. Most wedding couples will mention the theme and dress code on their invitations, making it easier to find the right & appropriate wedding outfit. Afterall, the couple has tried their best to make their wedding and themselves look absolutely glorious, so you should definitely go for the same energy & vibe!

Try to keep the level of formality in mind when looking for your wedding outfit. You want to be neither underdressed nor overdressed when turning up at the wedding. Still, if you're unsure, better to be overdressed than underdressed! That's not to say you should arrive in a gown rivalling that of the bride, because trying to upstage the bride has to be the worst wedding faux-pas you could fall victim to. But a wedding is always going to be more formal than you might think, so please, leave those jeans, sneakers and leather mini dresses at home this time!
---
---
If you've been invited to the whole wedding, that's to say to the ceremony and the reception, lucky you! You get to experience the entire thing with the happy couple! However, there are different guidelines between a day wedding outfit and an evening wedding outfit, so you might need to perform a quick switcheroo during the event. Day outfits tend to be all about elegance and classiness, while evening calls for a bit more fun & sexiness - it's a party after all so check out our fun party dresses! Which is why it's best to take an extra outfit or a few extra accessories and layers to switch up the 'fit. The obvious change would have to be an extra pair of shoes though, because gurl, you're not gonna want to hit the dance floor in your day heels!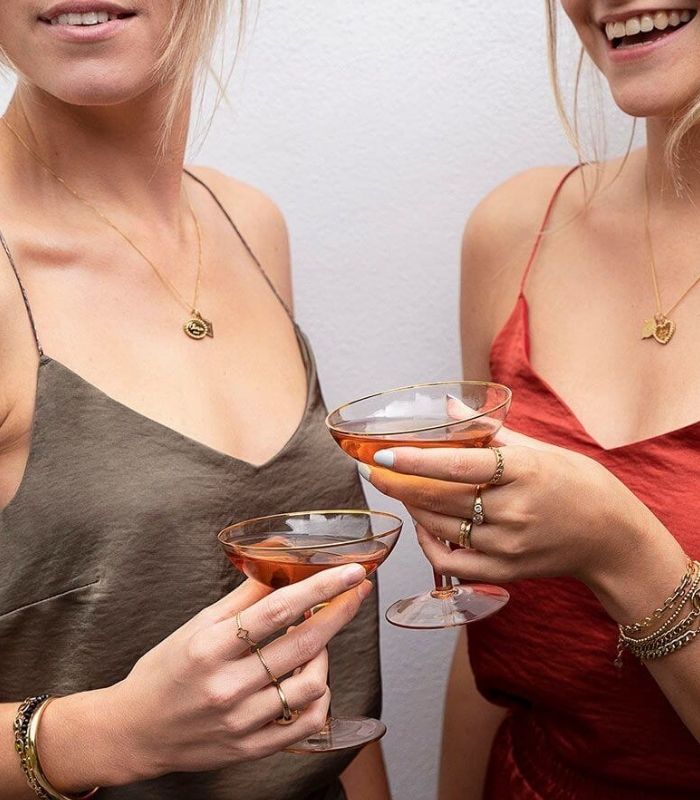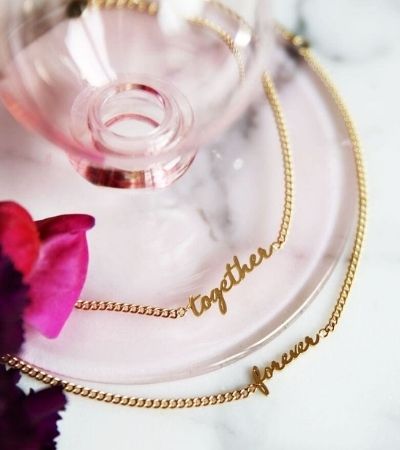 ---
---
Buying a new outfit for every wedding you're invited to throughout the year can feel a little excessive, especially for the bank balance! So figuring out a way to make an appropriate wedding outfit with items you've already got in your wardrobe is a great alternative. When we think of wedding outfits for women we automatically think of dresses, but have you considered that jumpsuit you've got hanging somewhere at the back of your closet? A little different from the standard dress, but certainly no less chic. We love a jumpsuit paired with black heels for an elegant look that'll make you stand out amongst the crowd of dress-wearing guests. Plus, jumpsuits are super comfortable too, perfect wedding outfit if you ask us!

Not afraid of making a statement with your look? Why not forgo the classic wedding dress, skirt or jumpsuit and rock a women's suit instead. Stylish and a great sustainable option, because what woman doesn't have a classic suit somewhere amongst her clothing stash?!

Every outfit needs a great finishing touch, but when styling a wedding outfit it's particularly important to know what kind of details are appropriate. When styling your wedding outfit with jewellery it's important to remember the one major rule: less is more. Are you wearing a wedding outfit in a statement colour or print? Finish it off with subtle gold jewellery or silver jewellery. Go for jewellery with a little more detail, such as beads and charms, if your outfit itself is more subtle. Always remember though this is the bride's day, so you don't want to steal any of her thunder ;)

Bags, hair accessories or a beautiful belt, these are all wedding essentials that'll add the perfect finishing touch to your wedding outfit, and let's be honest, you must have these items lying about somewhere! The same "less is more" rule can be applied to the accessories, especially if you've been a little heavy handed in the wedding guest jewellery department. Have you decided that jewellery isn't the way to go for your wedding outfit? In that case, finish off the look with some pretty hair clips, hair accessories or a bag.
---
Mix 'n match colours & fabrics with your squad
---
Choosing to mix and match your outfits with the group is a super fun idea, but it also adds a bit of fun to the atmosphere and vibe of the wedding! That's why we love the idea of pulling together a group of friends and hitting the wedding in matching wedding outfits. Obviously, copying each other's wedding outfits is a big no, but choosing a few recurring elements in the group wedding outfit is going to look fantastic! Think of matching a couple of colours or letting the same print run through elements in everyone's outfit. We also love matching fabric, so why not all go for a beautiful satin dress and keep it unique by choosing different colours from the wedding colour palette. This is going to be fun, trust us! And above all, dance the night away at all of the weddings you'll be attending, in style, this year!
---
Enjoy this blog? Subscribe & receive the latest updates