---
---
---
---
---
Summer fashion trends for 2022
A whole world opens up for us fashionistas when summer comes around! We can forget about all the other fashion rules, because summer has her own rules. Don't worry though, you don't need to rearrange your entire wardrobe just yet, because chances are your wardrobe already contains a number of our favourite summer fashion trends.

21 June 2022 | By Meike vd Heijden
Read time: 2 min
---
---
If you thought the striped trend was a relic of the 70s you couldn't be more wrong! Stripes are ready to hypnotise you this summer, ladies. Whether you go for vertical, horizontal or diagonal, you need stripes in your life this season.

Loving the stripey vibe and ready to go for full-on stripe action? Why not go bold and rock a striped co-ord. If that's a little too much stripe for your liking, simply choose striped clothing items and pair them with more low-key items. Whatever you fancy, this summer fashion trend is a dream come true for any fan of stripes!

---
---
Coastal grandmother - our dream aesthetic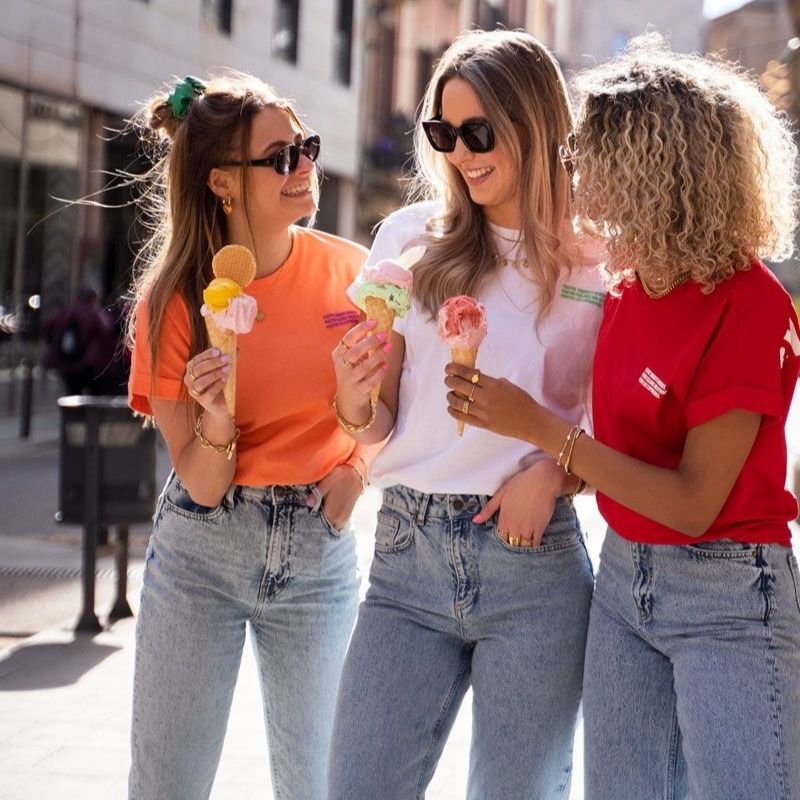 Our favourite fashion trends for 2022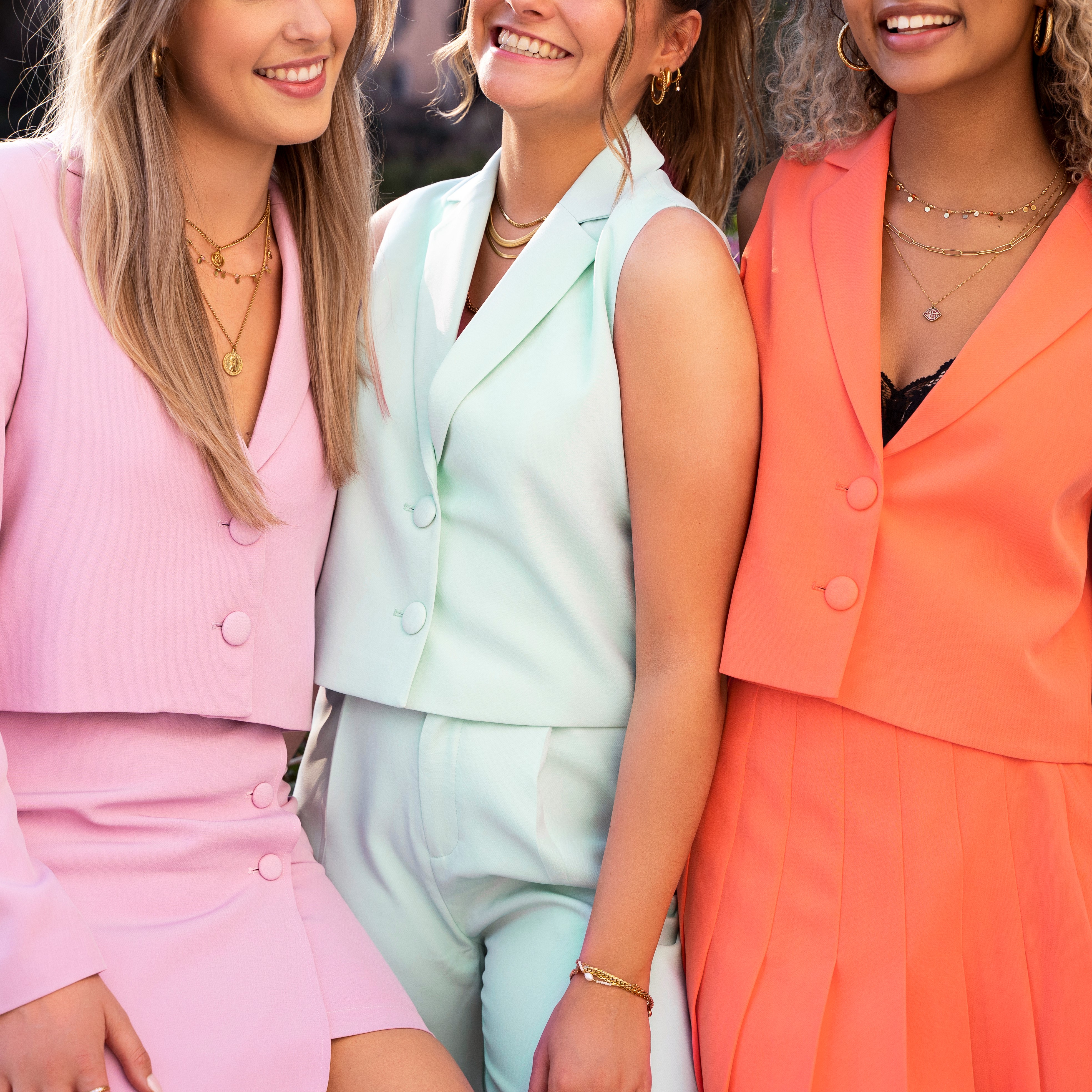 Colour blocking
---
More colour = better outfits! Let's be honest, summer is the one season when we're all about colour, nothing is too bright, too bold or too colourful. So put away your neutrals for now and bring back some colour for the next few months! This summer one pop of colour is not enough though, instead it's all about blocking different colours together. Trust us, you need to discover the colour blocking trend. Good vibes and fashionable fits, that's what we want this summer. This summer fashion trend is sure to become a fan favourite this summer, but if you need a little more inspo check out the blog on colour blocking to get you through summer in style!
Body jewellery
---
This summer we're taking things to a whole other level when it comes to spicing up our looks. No random necklace or bracelet here, instead the belly chain is back and we're going crazy for body jewellery! This years' summer fashion is making waves and ruffling some feathers, and we're so here for it. Decorating and adorning your body transcends simple summer dresses and earrings. So embrace your body and embellish it with a pretty belly chain, because the elegance and empowerment a small piece of jewellery like that can make is mind blowing!
---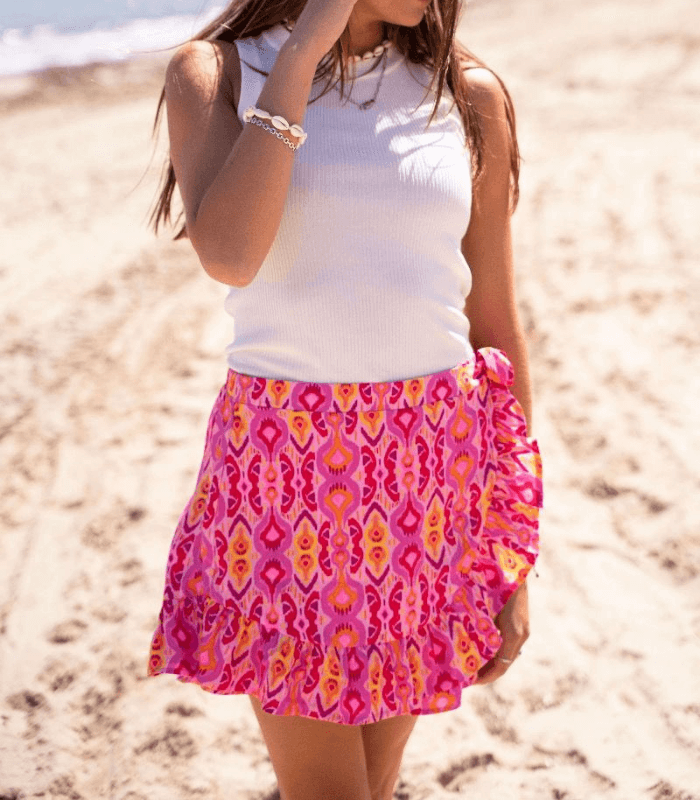 ---
---
Mini skirts, short skirts, micro mini skirts, whatever you want to call them, this summer minis are making a major comeback and they're definitely on top of the summer fashion trends list. This summer short skirts come with ultra low rise waists, something we're also going to be seeing a lot in jeans and trousers. Summer skirts come in all kinds of colours and prints, but the basic denim skirt has to be one of our personal favourites. Not sure if a skirt is a little too short? You're all good, girl! This summer short skirts can't be short enough! Feel a little uncertain about showing a little too much? Skorts are always a great alternative.
---
A forever number one leather essential has to be biker jackets! Despite leather being a tad warm in summer, it will always be a staple summer fashion trend. We're all for casually throwing a leather jacket over our beach dresses! Plus, who doesn't have a beaten down biker jacket lying about somewhere. The warn effect of a leather jacket adds such a great fashionista edge to any outfit and is sure to elevate any summer outfit to the next level.
---
Subscribe & receive the latest updates