---
---
---
Our favourite bikini trend is all about colour
If you're anything like us you've probably been counting down the days till summer since last summer! It's such a beaut season full of endless days, happy memories and adventures. Got big plans for the summer? You're probably going to need a bunch of new bikinis and swimwear to look your best through all of it! Cos we all know you're gonna be taking lots of pictures throughout it all too. Enter the latest bikini trend: colourful bikinis! This has to be one of our favourite bikini trends, and we're gonna tell you all about our favourite colourful bikinis and what colours should be on your summer bucket list!
4 May 2022| By Victoria Cowan
Read time: 3 mins
---
Colourful bikini style #1: Keep things neutral
---
If you imagined super bold & bright colours to be the only right colours for the colourful bikini trend, and were slightly dreading it, don't worry, 'cos neutrals are just as hot hot hot! We love our neutral numbers that come in slightly metallic sheens. From coppers to gold, beige to green, black to white, these colours are perfect for girls who like a more natural swimwear look. We can't help it, we're crushing hard on these brown bikinis and green bikinis, so so cute! Neutral tones suit every skin tone and will really show off that golden tan, whether natural or bottled(!)
Colourful bikini #2: Go bold or go home
---
When we say bold, we mean bold, think: red, yellow, orange, and pink bikinis. This spring/summer season is all about bold colours, and it's no different in the bikini style stakes. Colourful bikinis come in all colours, but we're completely obsessing over pink bikinis, yellow bikinis, orange bikinis and red bikinis in particular. These colours are instant mood boosters and will make you smile as bright as the sun shining over you. Just imagine yourself on the beach, crystal clear seas, white sandy beaches, sun shining bright, and in the midst of all of that is you lying on your pretty beach towel in your bright & colourful bikini. Another great perk of colourful bikinis is how easily you can wear them from the beach to the bar. Simply style over a pair of high waisted linen shorts, an open shirt and metallic sandals and you are good to live it up at the bar! Time to get those cocktail orders in!
---
"You can't buy happiness, but you can buy a bikini, and that's pretty close!"
---
Colourful bikini #3: Sweet sweet pastels
---
Sweet like candy, pastels are a big trend for this year's spring/summer bikini trends. We love our pastel bikinis that come with cute details like ruffles, jacquard prints and crochet. They're also completely adjustable to size in the back, which means you can wear them so they're comfortable to you.
---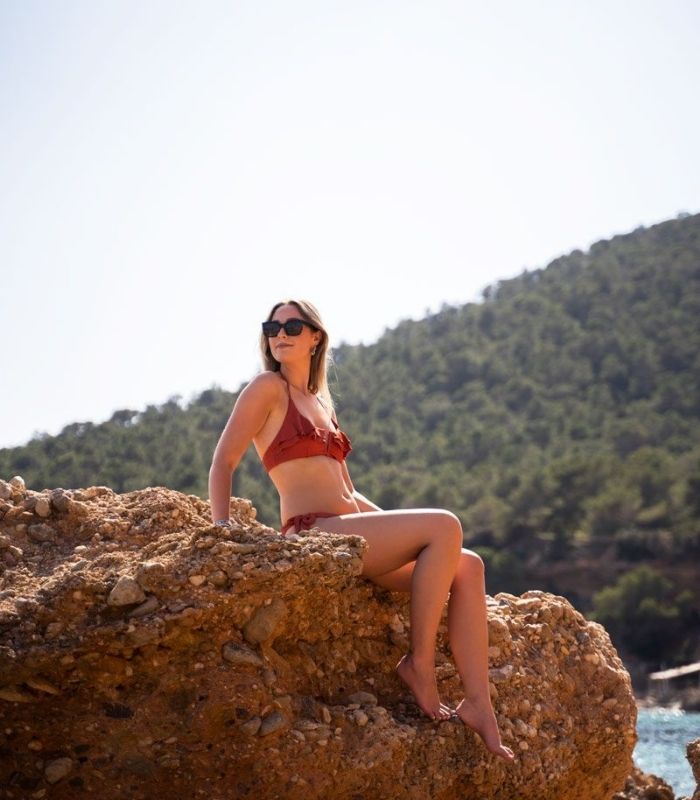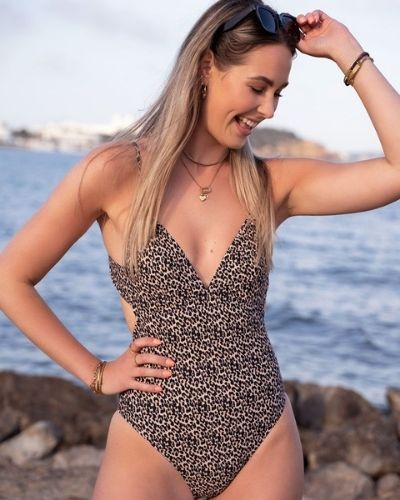 ---
Coloured bikini trend #4: Prints galore
---
We couldn't do a round-up of our favourite colourful bikinis without including our favourite prints too! After all, what's a trend without a favourite print to match it. This year we're digging colourful floral print bikinis, cute paisley prints and, the universal fave, leopard print bikinis! Floral prints are a big favourite for a girly beach look, while leopard adds a bit of an edgy vibe to your look. Paisley, meanwhile, is the ultimate boho style statement. Style with denim shorts, white blouse, sunnies and a cute cap for the ultimate beach babe look!
When adding an Instagram post, make sure to add the empty colomn on the left to ensure that the post will be centred in the blog format. It's better to hide Instagram posts for the mobile version of the blog.
---
Subscribe & receive the latest updates
Sign up & get the latest updates