---
---
---
---
---
Christmas gifts for mum
Our mums are the hardest working elves at Christmas. From Christmas shopping to preparing Christmas dinner, our mums are out there doing it all! That's why a nice Christmas gift for mum is so important, but getting her the perfect gift might be easier said than done. And we fully understand the struggle of scouring the highstreet and checking out all the shop windows, only to come home empty-handed. Which is why we've assembled the best Christmas gifts for mum, we hope you'll be inspired!
1 December 2022 | Victoria Cowan
read time: 3 min
---
---
Jewellery Lovers
---
For the mums who are all about jewellery, you really can't go wrong with a gift from My Jewellery! There's so much choice, you're bound to find the perfect piece of jewellery for your mum. We're 100% sure a jewellery Christmas gift for mum will score you major daughter-points! We've put together a list of the most gift worthy mum jewellery, you're welcome!
---
Personalised Jewellery
---
Let's get personal! Our personal jewellery is just that little bit more special than 'normal jewellery' particularly when it's a Christmas gift for mum. We love how you can personalise our personal jewellery with a unique message. One of our favourite personalised jewellery collections is the Initial collection. Personalise your initial jewellery with your own initial, or that of your mum's or another loved one, so you're forever connected!

For the mums who are a little more spiritual a piece of our gorgeous new Bold Spirit Collection or our forever-favourite Zodiac collection would be magical Christmas gifts for mom too. Zodiac signs are always a beautiful & meaningful symbol to wear, so whether you gift your mum a necklace with her own star sign or opt to give her the zodiac sign that represents yourself or one of your siblings, your mum is sure to wear it with love in her heart. Our Bold Spirit collection beautifully represents faith and nature, so if your mum is one with nature, likes to garden or generally is a fan of anything natural and beautifully, this is the jewellery for her. Though, no matter what kind of jewellery you choose, your mum will proudly wear anything chosen by you!
---
---
Zodiac Gift Guide | Which gifts suit your star sign?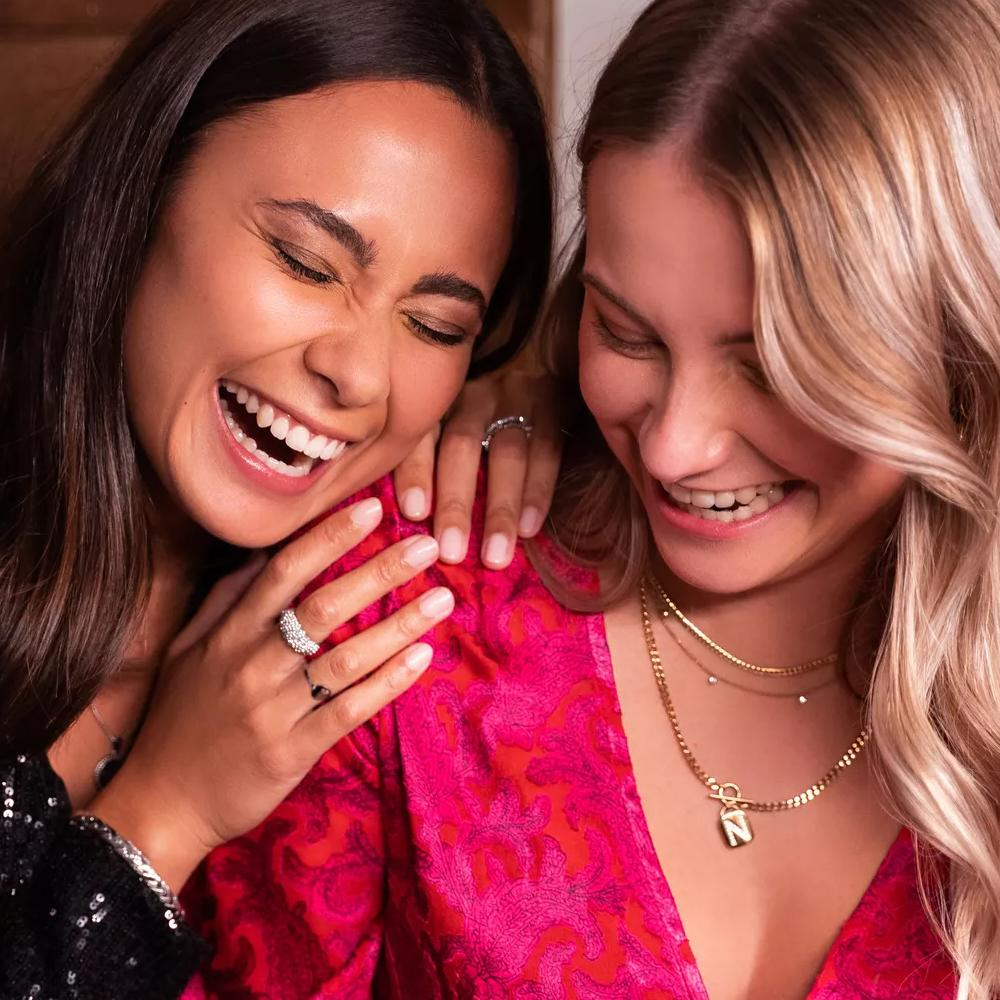 The most memorable Christmas gifts for your best friend!
---
Magical Wonders
---
We're in the mood for some glitter & glamour! Your mum will be the most glamorous woman at the Christmas dinner table in a piece of jewellery from the new Magical Wonders party jewellery collection. The Magical Wonders collection strikes the perfect balance between chunky and minimalist, making it the perfect Christmas gift for mum. The glass rhinestones in most of the pieces give a super classy touch, plus sparkling jewellery just so happens to be one of the major jewellery trends of the season. So get your mum some rhinestone jewellery and make her Christmas extra shimmering this year.
---
Mother daughter bracelet
---
Bestseller alert! Honour your mother-daughter bond with a priceless piece of jewellery: our mother & daughter bracelet set is a much loved piece at My Jewellery. This bracelet set has heart shaped charms that fit into each other. How cute! This would also be the perfect Christmas gift for sister(s) as these bracelets are also available as individual daughter bracelets. Get it beautifully gift wrapped and surprise your mum with her new favourite piece of jewellery this Christmas!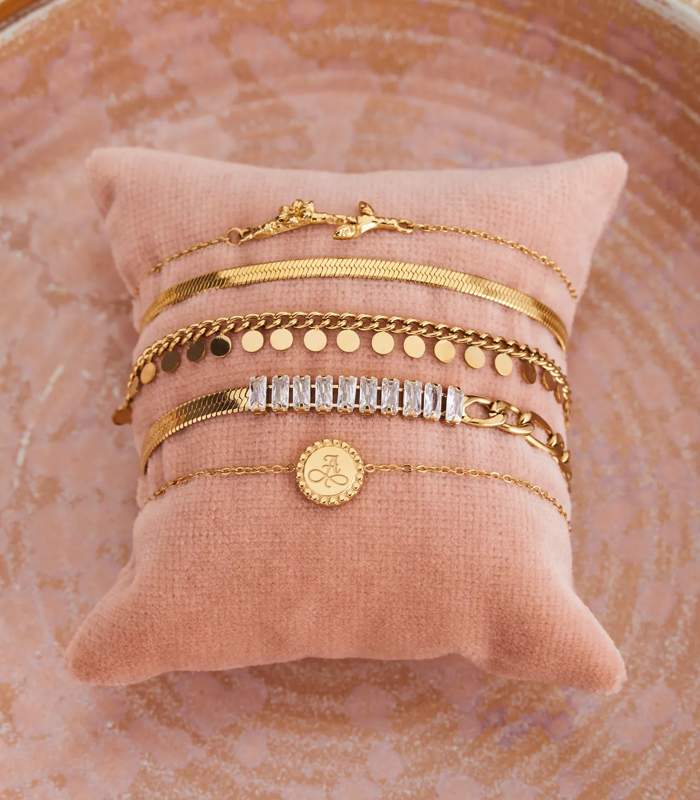 ---
'tis the season for party wear
---
Mums can be so busy rushing around getting Christmas presents for everyone, going grocery shopping for the Christmas dinner and getting the house ready for guests, chances are she won't make, or have, time to go shopping for a sparkling party outfit. Enter: you, her secret gift-giving elf. Go on the hunt for the perfect party dress, Christmas dress or festive outfit for your mum and let her sparkle like the star that she is! Our partywear collection is full of a whole host of lovely options for your Christmas gift for mom. Is she a functionality over style, jeans and a top kinda woman? In that case, she might love to go all out for a change in a wonderful sequin wrap dress. Though if she'd rather stick to her tried and true formula, there's nothing wrong with glitzing up her jeans and top signature. A pair of glitter flares or satin high-waisted trousers with a sparkly glitter top or party top, would make the perfect Christmas gift for mom.
---
A women's suit as a gift for mom
---
Is your mum a real fashionista? Then we think a women's suit would be the ideal Christmas gift for her! The My Jewellery women's suits represent power, classiness & hard working women, and nothing describes a mum more than that! A women's suit is a real statement item, one that can be worn every day & everywhere! Despite being loved, women's suits tend to be on the pricier side, which makes them the perfect Christmas gift for mum.
Get on the list & get inspired!