Self-care
Eyeliner: the dos & don'ts
By Victoria Cowan, 6 February 2022
Oh, If you're anything like us, eyeliner was probably the first beauty product you ever bought. That one magical wand that would make your eyes pop and look larger & give you that cool Emo rock chick look every girl was after in the 00s (good times!). Thankfully we grew out of those regrettable fully-rimmed-eyes times, but despite having years of experience applying eyeliner there are still so many eyeliner dos & don'ts you might not have quite come to grips with. I mean, we're sure we're not the only ones who get to work late more than once a week because we've had a nightmare applying our daily wing. And how do you know if the way you've been applying your eyeliner really is the most flattering and eye enhancing style? Or perhaps you're just getting a bit tired of wearing your eyeliner the same way every day, and you're looking for tips 'n tricks to mix it up a bit? Just keep reading our eyeliner dos & don'ts and let us inspire you!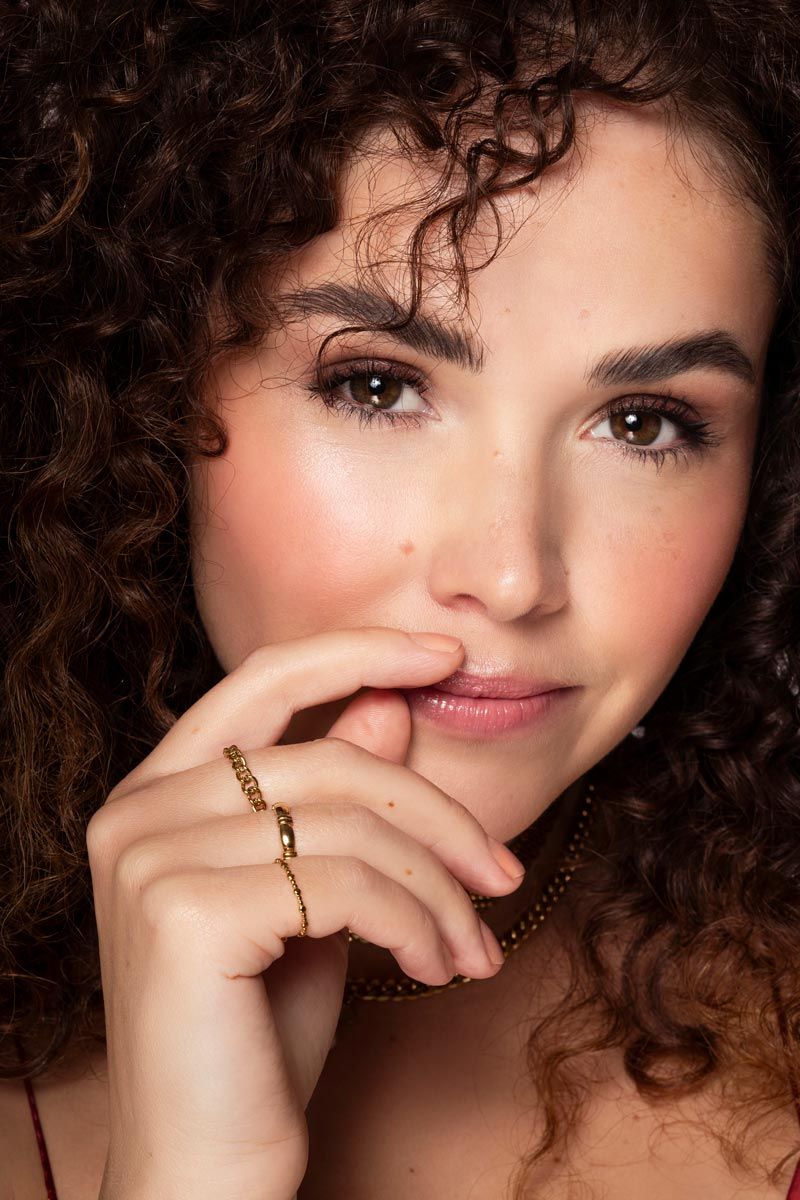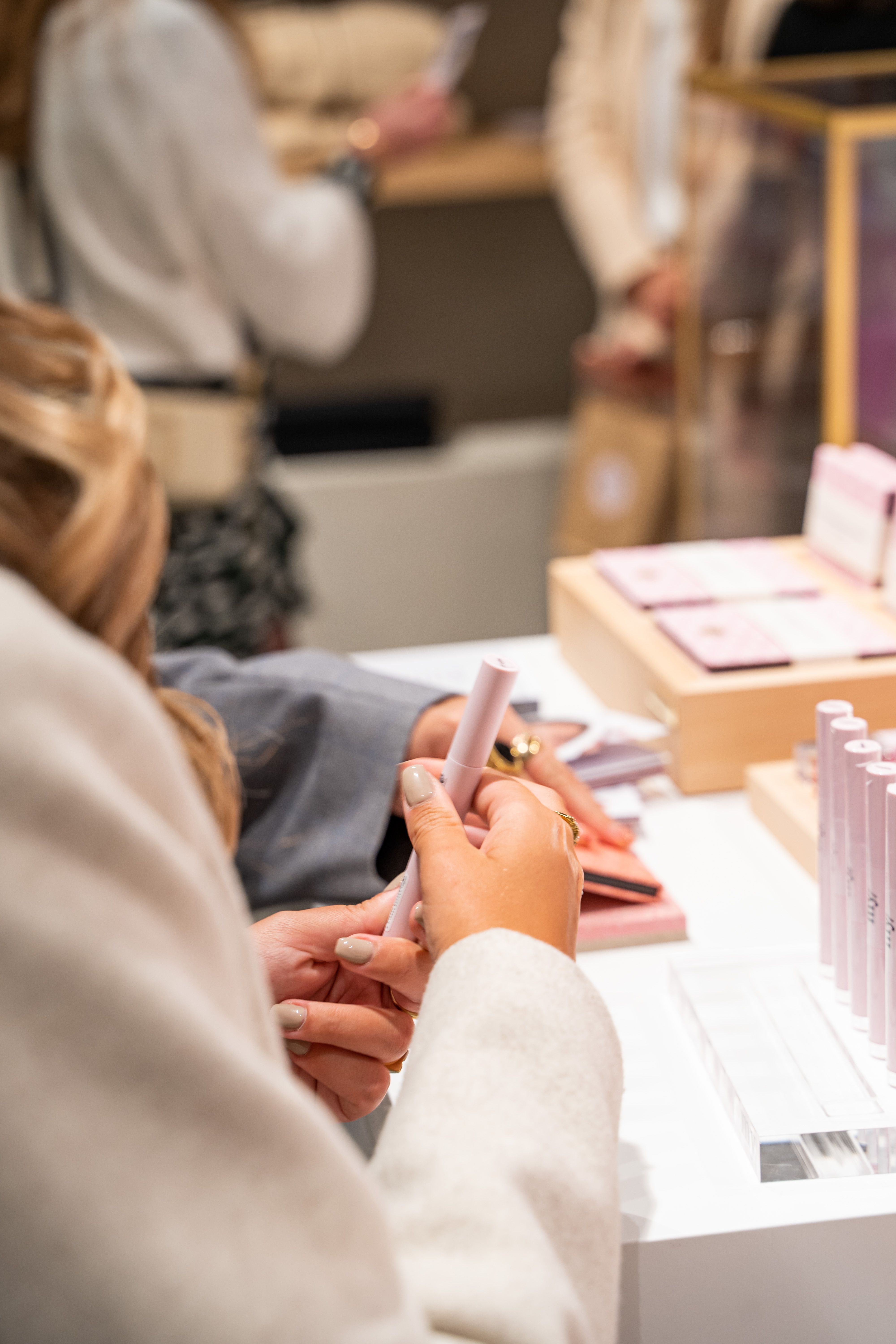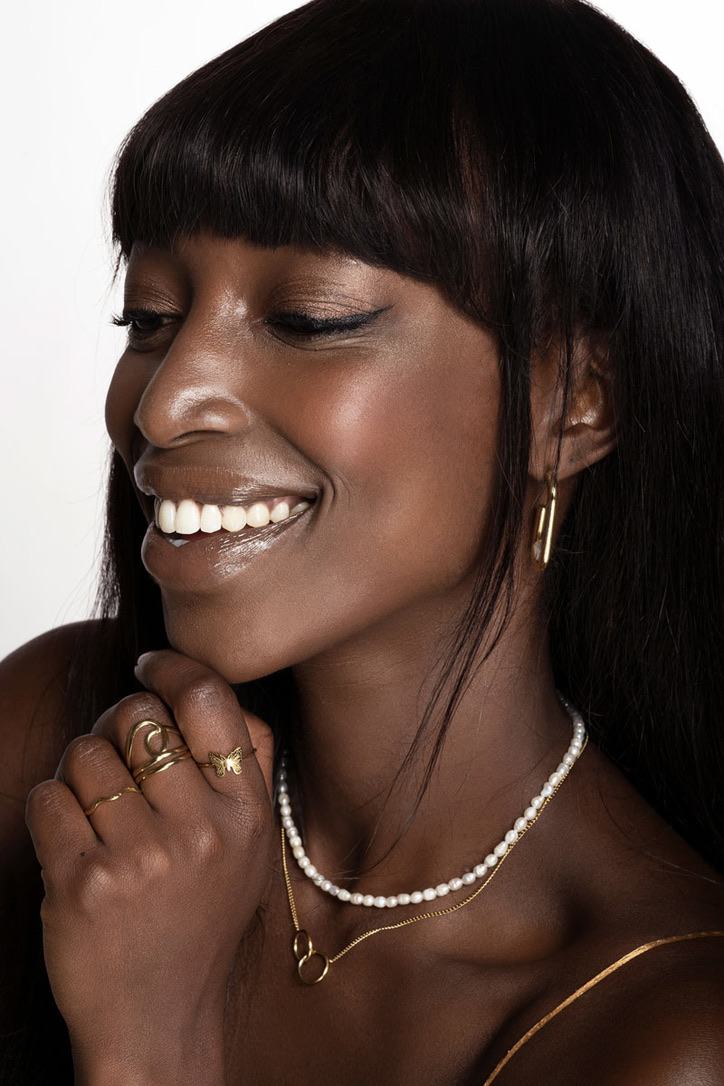 Eyeliner Dos - for the best eyeliner look
There are 6 main dos when it comes to applying eyeliner:
1. Know your eye shape for the best eyeliner look
The first step to knowing which eyeliner shape works best for you is to determine what your eye shape is. There are many different eye shapes, so have a good look at your eye shape, to determine whether they're round, almond shaped, hooded, upturned or downturned, or perhaps you're like me and your eye shape is different for each eye. Either way, once you've established the exact shape you can try out different eyeliner placements to see what works best for you.
2. Apply close to the lash line
When applying eyeliner, whether liquid or kohl, it's important to apply it as close to the upper lash line as possible so you don't see any skin peeping through. This will really help give the appearance of super full and thick lashes, which will frame your eyes and make them truly pop.

3. Let your liquid liner set
Honestly, there's nothing worse than applying the perfect liquid wing and smudging it because the liquid liner hadn't set yet. So be patient! You want all your hard work to be rewarded with the best possible results.
4. Choose the right colour
You might think black is the only logical choice when it comes to eyeliner, but actually there are a couple of other great colour options. Brown is universally flattering and creates a softer look, while a sweep of emerald or aubergine makes your eye colour pop, finally a white eyeliner looks amazing on the lower lash line as it brightens up your eyes, creating a doe eyed look.
5. Use a steady hand
This goes without saying, but a steady hand is essential when it comes to applying the perfect eyeliner look. If you're new to the eyeliner game you might benefit from leaning your elbow onto a steady surface, like your sink or vanity. Place your mirror right in front of your face and get to work!

6. Use tape
The ultimate little trick to getting a perfectly straight eyeliner wing is to use tape. Place some tape from the corner of your eye and extend it in the natural direction of your eye up towards your temple. Then mark a dot where you want your wing to end and pull your line straight. This works especially well when using a kohl pencil as a liquid liner might seep under the tape. It's also a great little trick when doing a smoky eye as it will ensure a super straight edge once you pull off the tape, and the tape also catches excess eyeshadow powder.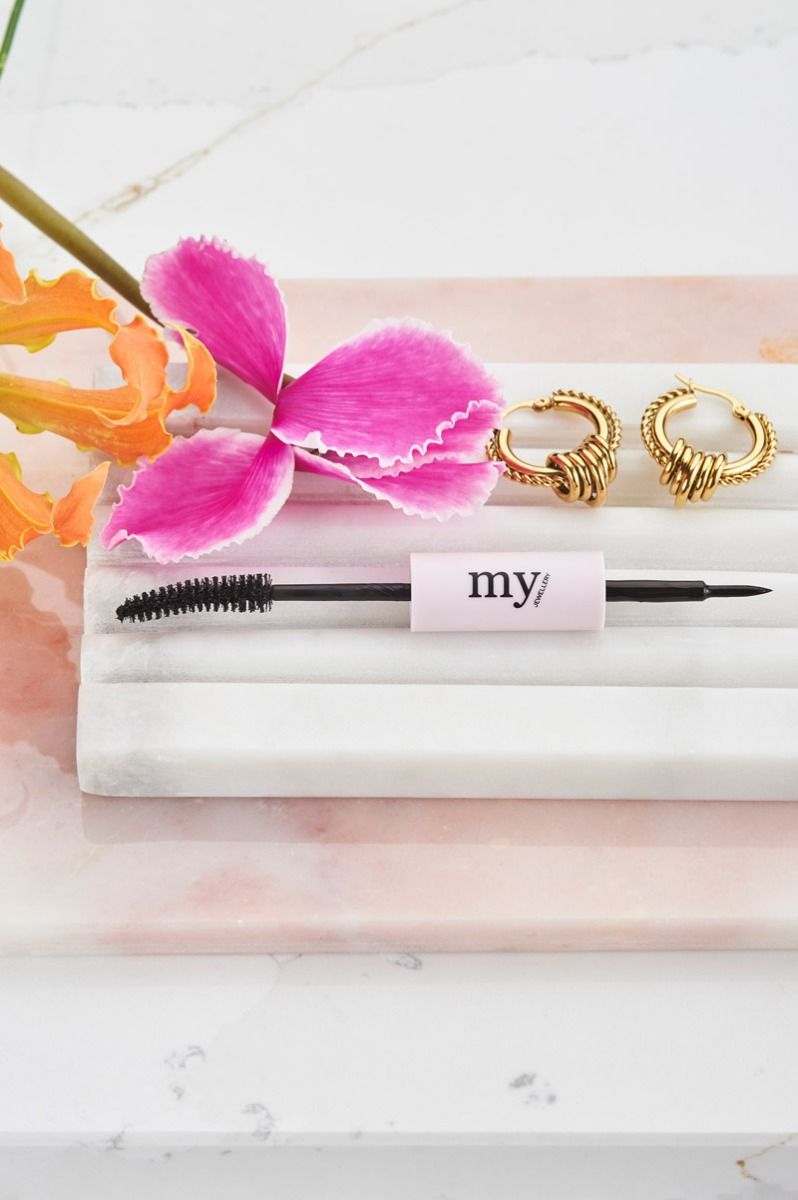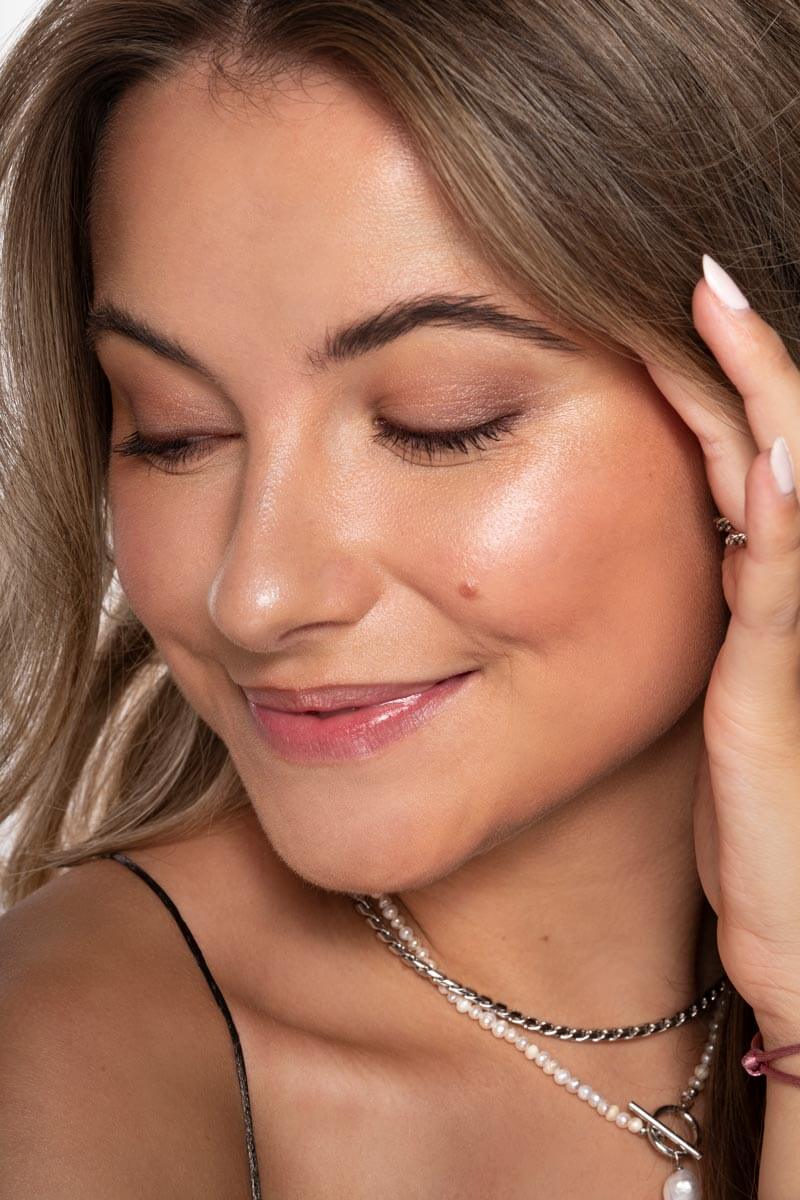 Eyeliner Don'ts
For the best eyeliner results, try to avoid these 6 eyeliners don'ts.


1. Pull on your eyelid
It's logical to think you need to pull on the corner of your eyelid to create a straight line, but actually once you let go of the eye you'll see the line has become distorted. Instead, the best thing is to look straight at your mirror and keep your eyes as natural as possible. Put a dot of eyeliner where you'd like the wing to end and pull a straight line from your eyelid to that point.

2. Line the bottom of your eye
Much as we all love eyeliner, there is such a thing as too much of a good thing. So, if you're looking to create the appearance of bigger and brighter eyes, don't line your bottom lashes! I know we all went through that regrettable phase when we were younger, but really forget all about it immediately! A dark rim of black liner around your top and bottom eyelid will only make your eyes look smaller. The basic rule is to line one or the other. So, unless you're specifically going for a cool upside down look, where you line your bottom lashes with a smoky look and keep your top lashes clean, we don't recommend lining the bottom of your eye.

3. Share your eyeliner
Your eyes are beautiful but very sensitive so don't share your eye beauty products! Not even with your sis! You might be inseparable, and dress with each other's outfits in mind - ready for those 'spontaneous' Insta photo ops - but we bet you don't wanna be rocking an eye infection together! On that note, try to always keep your eye products as clean as possible, wash your brushes regularly, and check the shelflife of your eyeliner.

4. Use a blunt kohl pencil
Drawing an even and straight wing is difficult enough so don't even attempt it with a blunt kohl pencil because that's just not going to work. Yes, it would definitely be okay if you're going for a smudgy eyeliner as the base of your smoky eye look, but it's not the way to go when attempting an edgy wing. So make sure your kohl pencil is sharpened into a neat point for the best application.

5. Pull a super uniform line
When applying your eyeliner you want to make sure the line isn't a uniform thickness. The line on the inner half of your eyelid needs to be much thinner than the line going out to the outer half and the wing. Remember the nearer the line is to the inner corner of your eye, the thinner the line should be.

6. Be afraid of trying out different eyeliner styles
While the black winged eyeliner look is a true classic makeup look, there are so many other amazingly creative ways to draw your eyeliner! From colourful styles to faded out styles, reverse liner looks to graphic 60s styles, and floating crease looks to negative space designs, the options are endless and you're going to love experimenting with them!

Try the My Jewellery mascara and eyeliner in one for the perfect smooth winged eyeliner and gorgeous full lashes! LOVE! Curious to know more about the My Jewellery beauty products?
Enjoy this blog? Subscribe & receive the latest updates